Smile Train Indonesia Marks 100,000 Smiles in Style
The best way to celebrate? Lay the groundwork to get to 200,000 even faster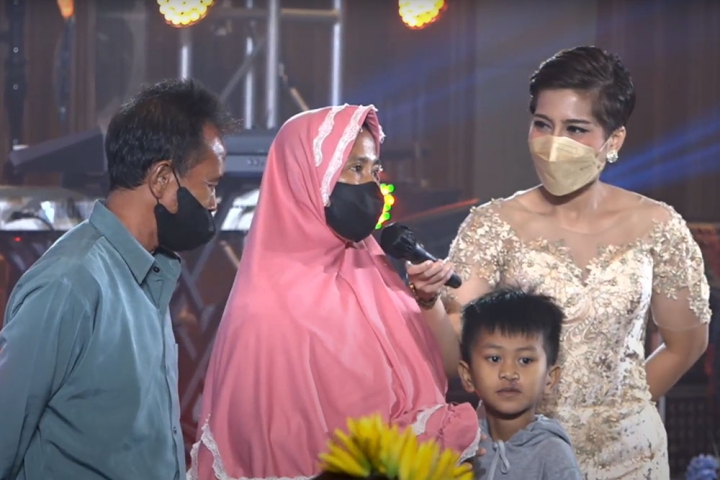 In early March 2022, a boy named Anugrah received a free surgery that allowed him to eat, breathe, speak, go to school, and live with confidence. What once had been a cleft was now a stunning, joyful smile beaming with hope for the future, all thanks to local Smile Train partners.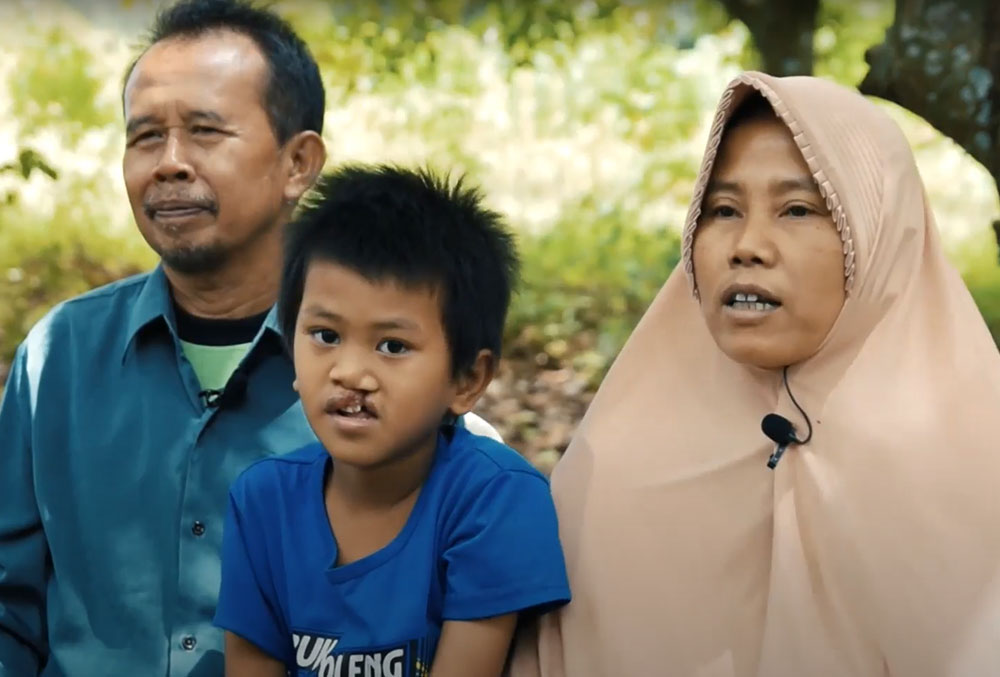 That is cause for celebration. But realizing that Angurah's treatment was the 100,000th life-changing cleft surgery sponsored by Smile Train Indonesia since we began partnering with local cleft teams there in 2002?
Now that's cause for 100,000 times the celebration!
So celebrate we did — for two straight days!
On March 10, we kicked off the festivities by bringing cleft surgeons, nurses, nutritionists, social workers, orthodontists, government officials, journalists, and so many others together for the Talk Show Series. Hosted by CNN Indonesia anchor Daniar Achri and held at the beautiful Pullman Hotel Vimala Hills in West Java (and streamed over Zoom), the Series featured five webinars on cleft care from some of Indonesia's leading medical experts and Smile Train staff.
How Smile Train sponsored 100,000 surgeries in Indonesia in just 20 years is no secret. Unlike other large cleft charities, Smile Train does not fly outside doctors into countries on one- to two-week mission trips. Rather, we equip and empower local healthcare experts to provide reliable, high-quality — and 100% free — cleft treatment to their communities every day of the year. We call it the "teach a man to fish" model.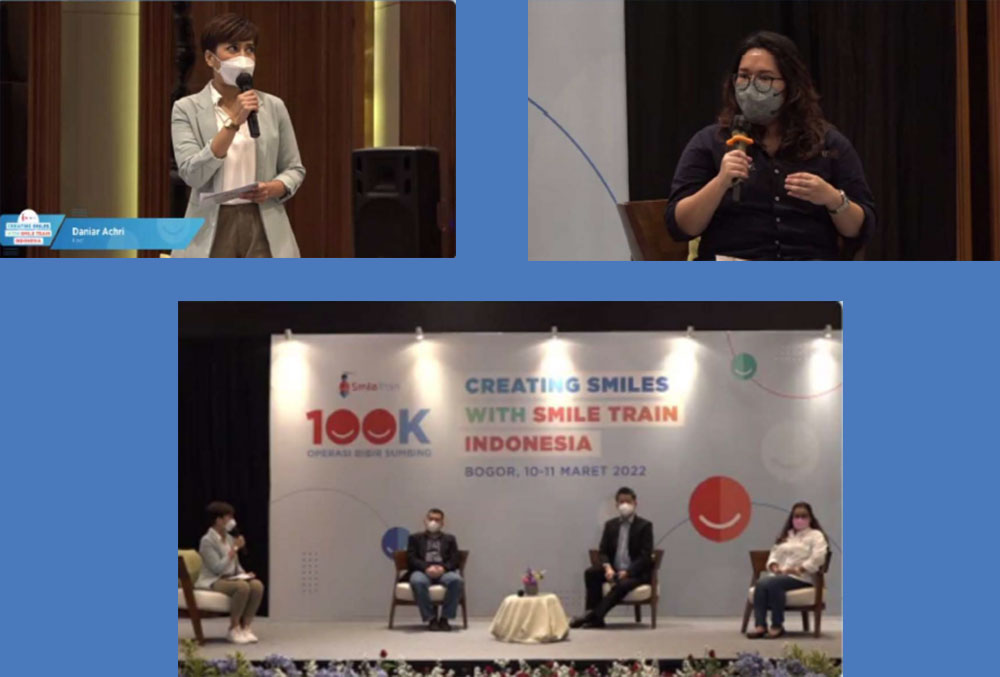 The Talk Show Series thus celebrated 100,000 smiles the best way Smile Train knows how — by paving the way for the next 100,000+ to receive expert, local care in even less time.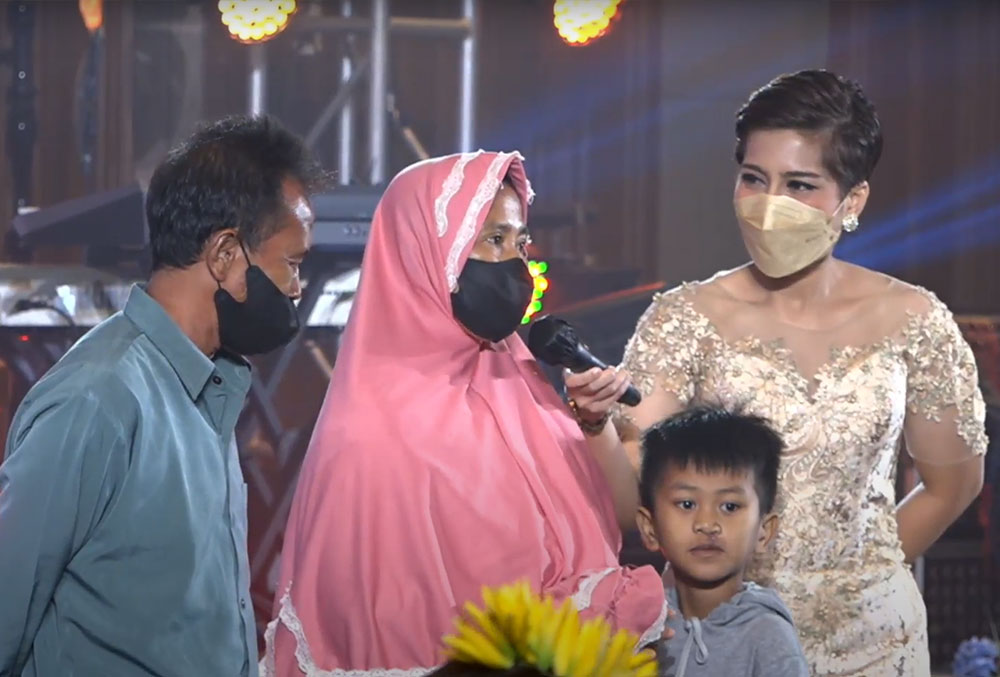 Day two was a gala dinner, also hosted by Achri. More than 150 people attended, including the man of the hour himself, Anugrah, with his parents.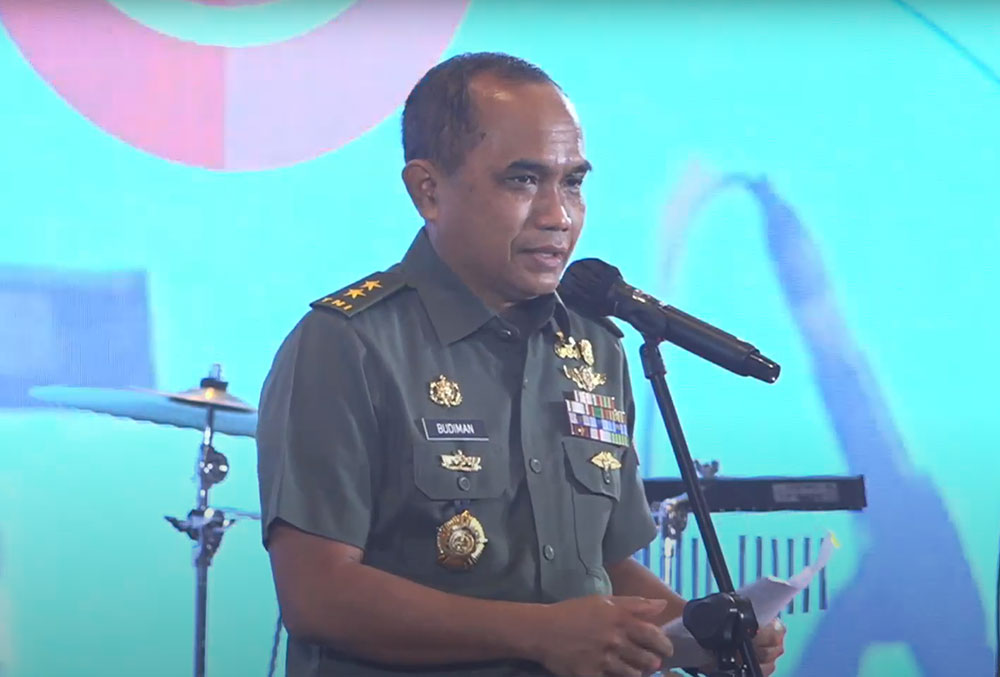 Major General Dr. Budiman, Chief of the Indonesia Military Health Center, followed her. Smile Train could not have reached this milestone without the indispensable contributions of Indonesia's Army and Police. In this country of 17,000+ islands, few institutions have greater knowledge of the land and more trust from the public than they do. Over the past several years, they've put this trust to good use, celebrating their respective anniversaries by organizing record-shattering campaigns to give free cleft surgeries to hundreds of children in some of the country's most remote regions.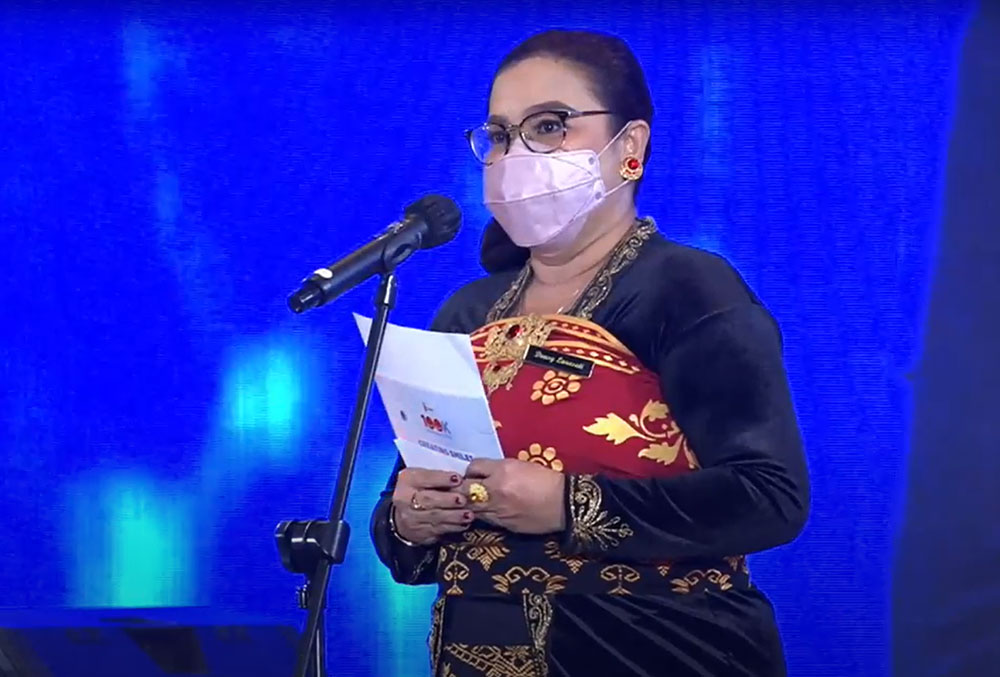 After the Major General's tear-choked speech, Smile Train's Country Manager for Indonesia, Deasy Larasati, introduced a video telling the story of Anugrah's journey to care — then invited him and his family up for an interview with Achri as they swallowed back tears themselves.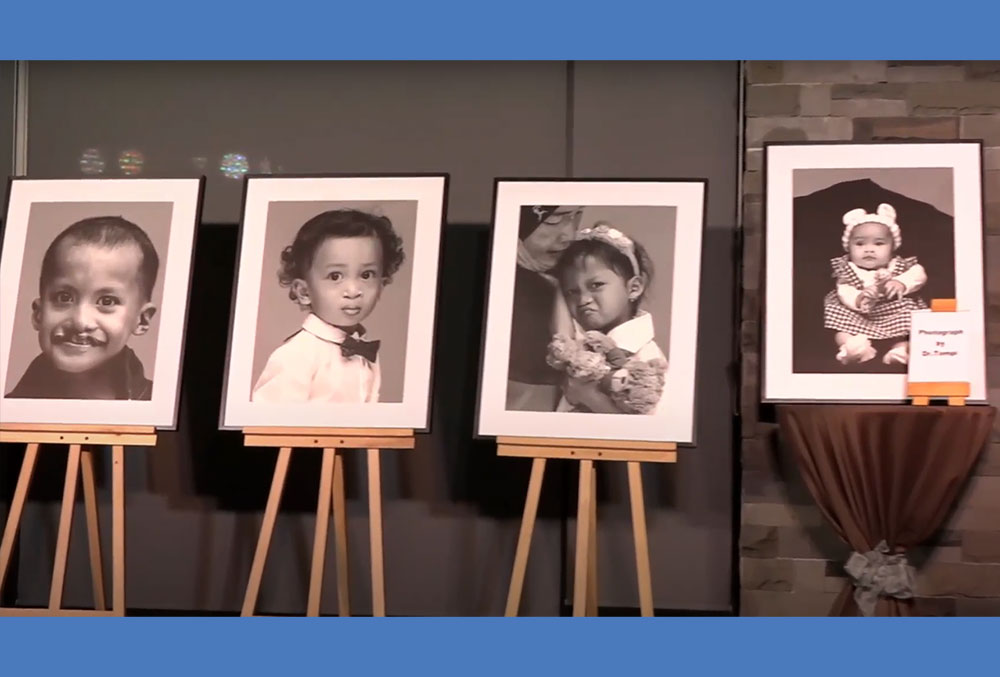 Next, we met the multi-talented Dr. Teuku Adifitrian, a.k.a. "Dr. Tompi." A jazz singer, Smile Train partner surgeon, and photographer, he auctioned off portraits from his series highlighting the true beauty of people with clefts. By the time the final gavel sounded, Dr. Tompi's photos had raised more than $2,000 for Smile Train Indonesia.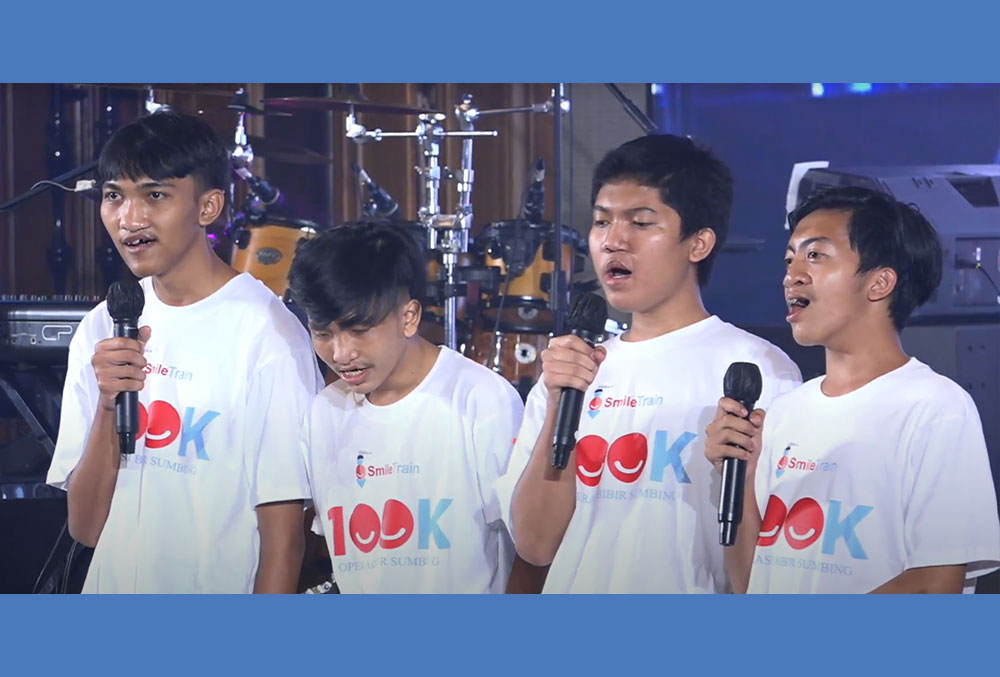 Though it may seem like day two was all about fun, it helped advance Smile Train's work to treat every person in Indonesia with a cleft no less than day one. Media from Aceh in the west to Papua in the east covered the gala, helping spread awareness about clefts across the archipelago. In a region where awareness about clefts remains low and those who do know about clefts often associate them with dangerous myths, hundreds of thousands more Indonesians now know the truth — and that Smile Train is there to help.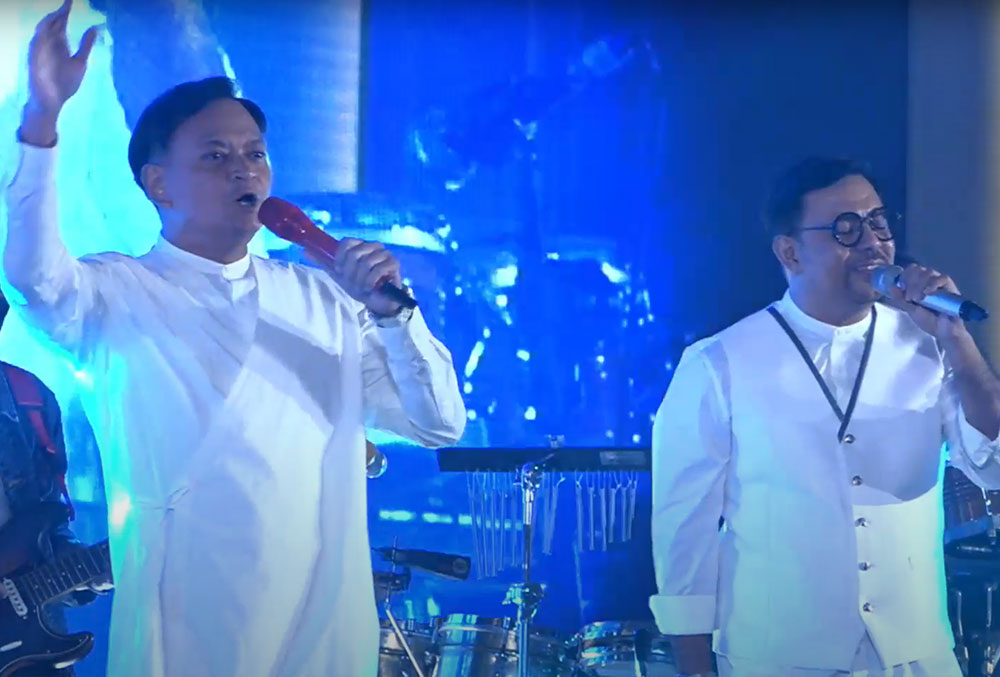 In fact, the journey to the next 100,000 began the moment Smile Train Indonesia started streaming the event on Facebook Live. Instantly, comments rolled in from families searching for help for their children. These children will now receive the care they need to smile and thrive, then spread the word that lifesaving, free care is available to their families, friends, and neighbors, who will then tell the next person they see who has a baby with a cleft. So while the party closed with a full performance from KAHITNA, one of the country's most popular bands, in truth, the celebration will continue forever, as long as the smiles keep coming.
100,000+
cleft surgeries sponsored since 2002
205+
active partner surgeons
195+
active partner hospitals