How Lisa Fast Turned Tragedy Into More Life for Children in Need
The smiles her mother inspired will live on forever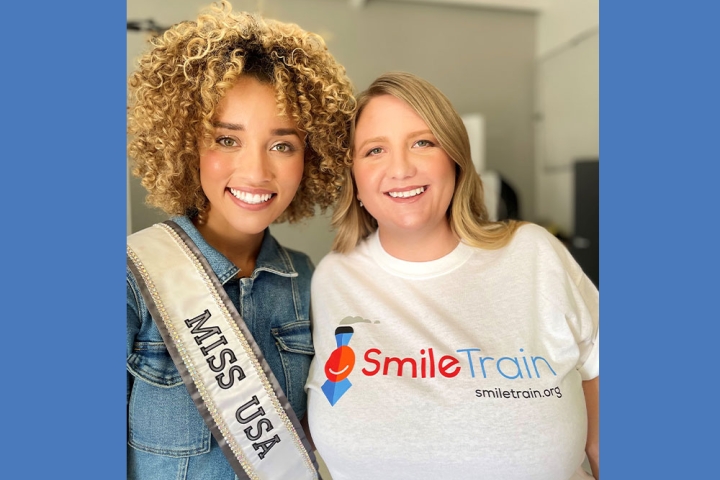 Lisa Fast is a longtime Smile Train supporter from Seal Beach, CA, and a member of Smile Train's Young Leadership Circle (YLC). Here, she shares with us the incredible story of how she turned her unthinkable tragedy into a legacy of smiles that will last forever.
My mother, Michele Daschbach Fast, was a very kind, generous, loving, humble, and funny person. She was the youngest of six kids and adored by her siblings. She met my dad at UC Santa Barbara, and they raised my brother, sister, and me in Seal Beach in southern California. My mom was an avid sports fan and closely followed her 15 nieces and nephews' athletic activities, particularly those who played college sports. She swam laps every morning and was a big animal lover — she walked our two labs every day and we always had cats, too. She was the type of person who would look around the room and find someone who was maybe uncomfortable, talk to them, and help them be comfortable.
When you're a kid with a cleft, that's one of the best traits your mother can have. From the week I was born, she took me to every appointment at the Cleft Palate Center of Providence St. John's Health Center in Santa Monica for consultations, surgeries, follow-ups, speech therapy, dentistry, orthodontics, and annual cleft clinics. No matter what it was, she was always, always there with me. In that way, I think she was also cleft-affected because she witnessed first-hand how it impacts children, how expensive it is, how many appointments you have to go to.
I think that's why, when I stumbled upon an ad for Smile Train in a magazine while making a collage my freshman year of high school, it wasn't even a question for her to get involved with fundraising.
Not long after that, on October 12, 2011, just four days shy of my 16th birthday, my mother was murdered along with seven others while getting her hair done at a salon, a victim of the worst mass shooting in Orange County history.
United by Love and Heartbreak
Seal Beach is a small community. Immediately, people whose lives she touched showed up wanting to help, to do something good in her memory. Over the following days, more kept showing up: friends she made while swimming or walking the dogs and from her family's schools and sports teams, her siblings' friends, my grandparents' friends, people I played soccer with once in Long Beach, old childhood friends, people I had never even seen before… all eager to pay forward the love and care she had showed to them.
It was never even a question where to tell them to donate. In just a few days, we raised thousands of dollars for Smile Train. When people kept donating for my birthday later that week, it became clear that this was a cause people were gravitating to in her honor.
We weren't surprised. Mom made a big impact on a lot of people, but always in subtle ways. Giving smiles to others in need was the perfect way to carry on her legacy.
Moving Forward but Never Letting Go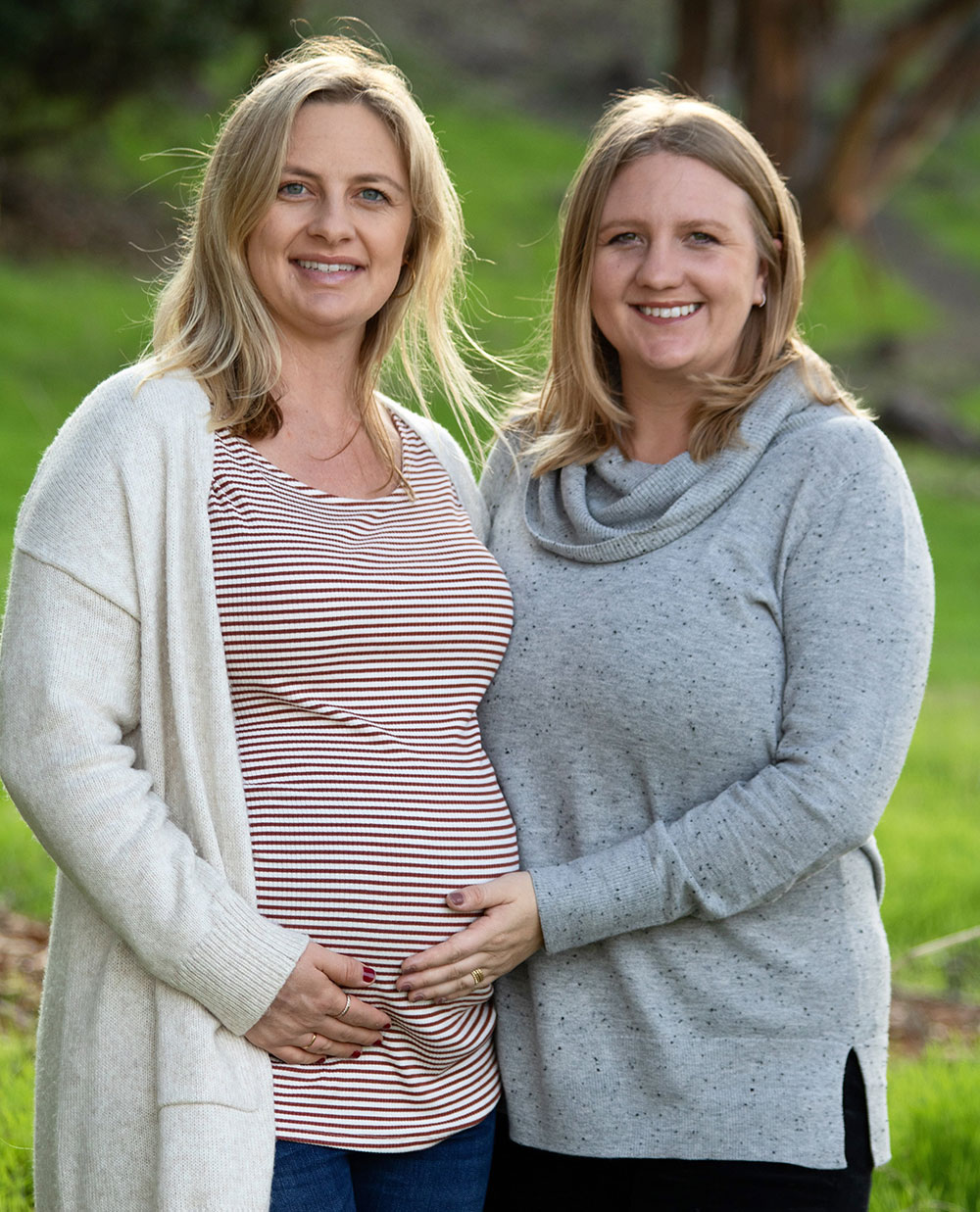 The years that followed have been hard, particularly when thinking of all my mom didn't get to experience. Mom wasn't there to see me graduate high school then graduate UC Santa Barbara like her and dad. She was also denied the opportunity to attend my brother's wedding and my sister's wedding and to meet her granddaughter. She would have made the best grandmother. One source of strength through it all, though, has been seeing our family and community come out strong each year for Smile Train every October in Mom's honor.
Smile Train has also graciously opened their arms to my family and me. I even interned at their New York headquarters for two summers in college and found the whole team kind and welcoming.
My second summer interning, in 2015, the staff even approached me with their desire to pay tribute to Mom by dedicating something in her honor at one of their partner hospitals. After talking it through with the Programs team, we hit upon what I think is the perfect tribute: monarch butterflies have become a symbol for the lives lost in the shooting that took my mother. So when I learned Smile Train works with Hospital Infantil in Morelia, Mexico — a city famous for its monarch butterflies — they dedicated a memorial bench outside the hospital in her memory.
Last year, I took my involvement even further by joining the YLC, a board of young professionals dedicated to furthering Smile Train's life-giving work. It's been a great experience so far, and it's so inspiring to work with others who share my passions for advocating for the cleft community and supporting Smile Train.
By the time the tenth anniversary of Mom's passing approached, my family had already raised more than $143,000 for Smile Train in her name. Still, I set a goal of $4,000 to make 2021 extra special. I've seen countless acts of selflessness and generosity in Mom's name over the past decade, and even I was shocked at how everyone came together again to raise just under $20,000. It's just a true reflection of the impact my mom made on people. She is missed and loved by so many!
I have a dream of someday visiting Morelia with Mom's sisters to sit on her bench together. We will meet cleft-affected families whose children could receive support at least in part thanks to my mom's legacy while the monarch butterflies flit between us, the garden, and the clear blue sky.
I already know what I want to tell them. To the children, I want them to know that life is short and everyone has their own unique journey. For those of us with clefts, our journeys may have begun at a younger age, but hopefully it has created a foundation of strength from within. Inner beauty matters most.
To their parents: I felt my mother's unconditional love every time she accompanied me to my appointments. It was a feeling I will never forget. It meant the world to me, and I know it will to your child as well.
Want to make a special donation in honor of Michele Daschbach Fast?