Visiting Our Patients with Miss USA and Miss Peru
A Smile Train staff member's reflections on a week of seeing cleft patients' dreams come true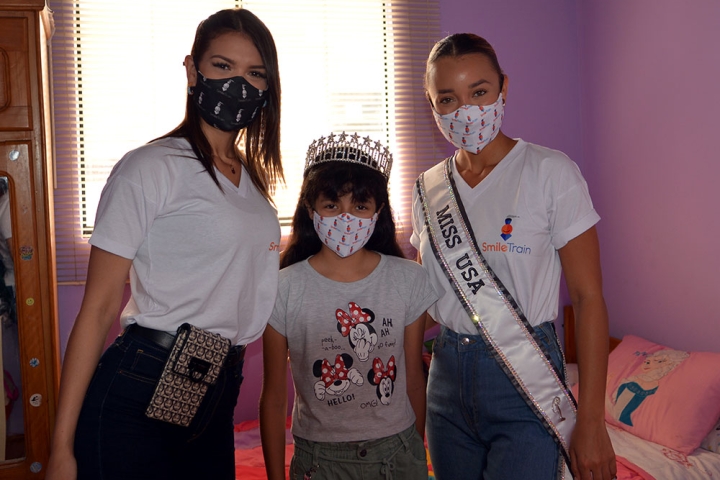 In January 2022, Sarah Ingle, Smile Train's Manager of PR and Social Media, joined Miss USA, Elle Smith, and Miss Peru, Yely Rivera, on a visit to some of our partners and patients in Peru. Here are her takeaways, complete with lots of pictures.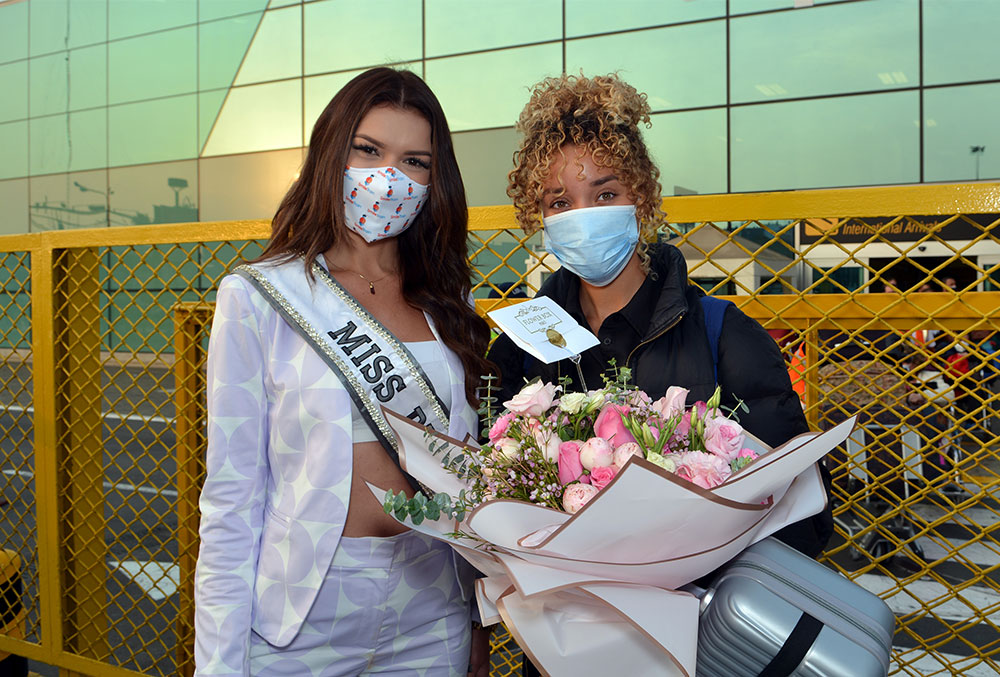 The first day, Elle and Yely got to observe a patient before, during, and after cleft surgery at Asociación Civil Mision Caritas Felices (MCF), one of our partners in Lima. They couldn't believe how quick it was and, on top of that, how immediate the transformation was! Elle was really shocked — she was thinking that the surgery would take four or five hours, but it truly was less than an hour. Then, when she got to see the patient afterwards, she was really, really moved by that.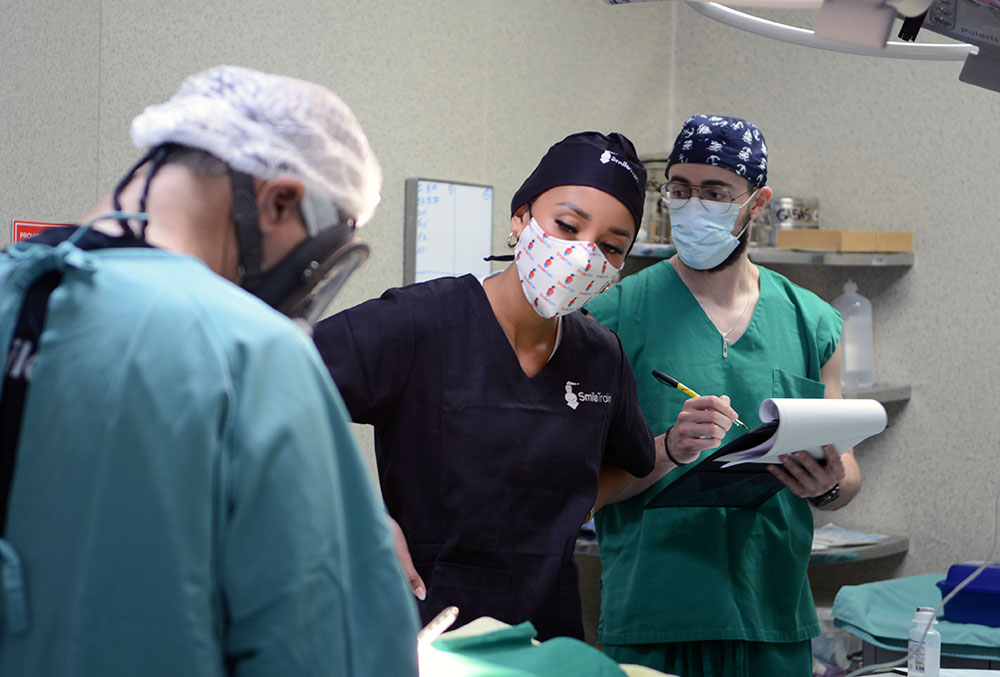 Miss USA's Director of Partnerships, Dohn Dye, was especially moved by how the surgeon had such perfect care for the child. He told me, "I watched it. The surgeon made sure everything on the face was symmetrical. They skimped on nothing to make sure that this child looked absolutely his best at the end."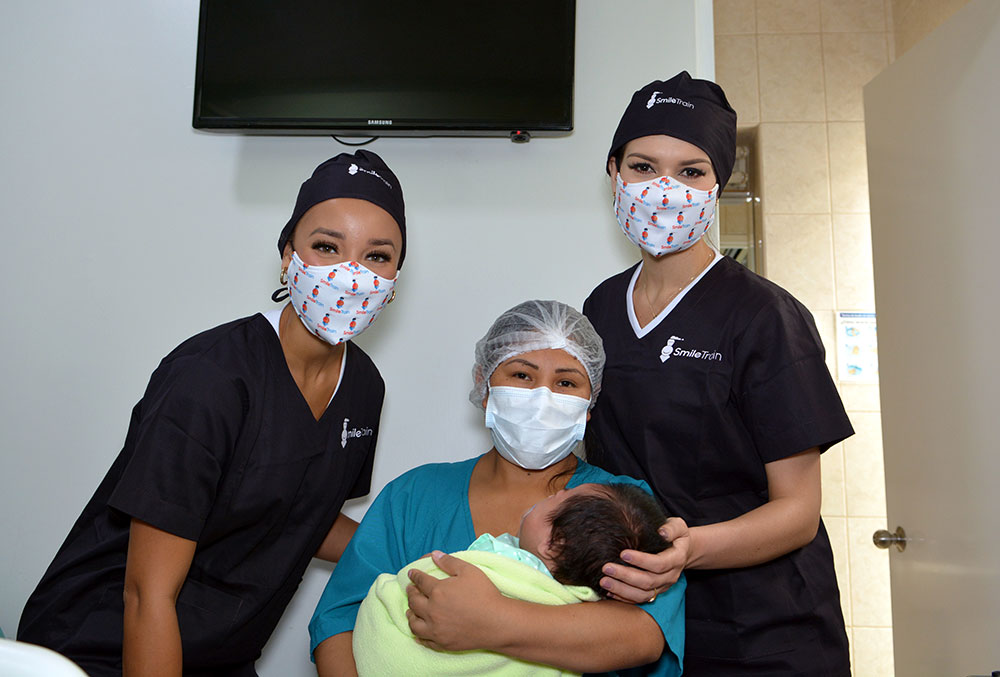 So that got them acquainted with what clefts are, what cleft surgery entails, what comprehensive cleft treatment is, and how Smile Train's model of empowering local healthcare professionals works. And that was all the first day!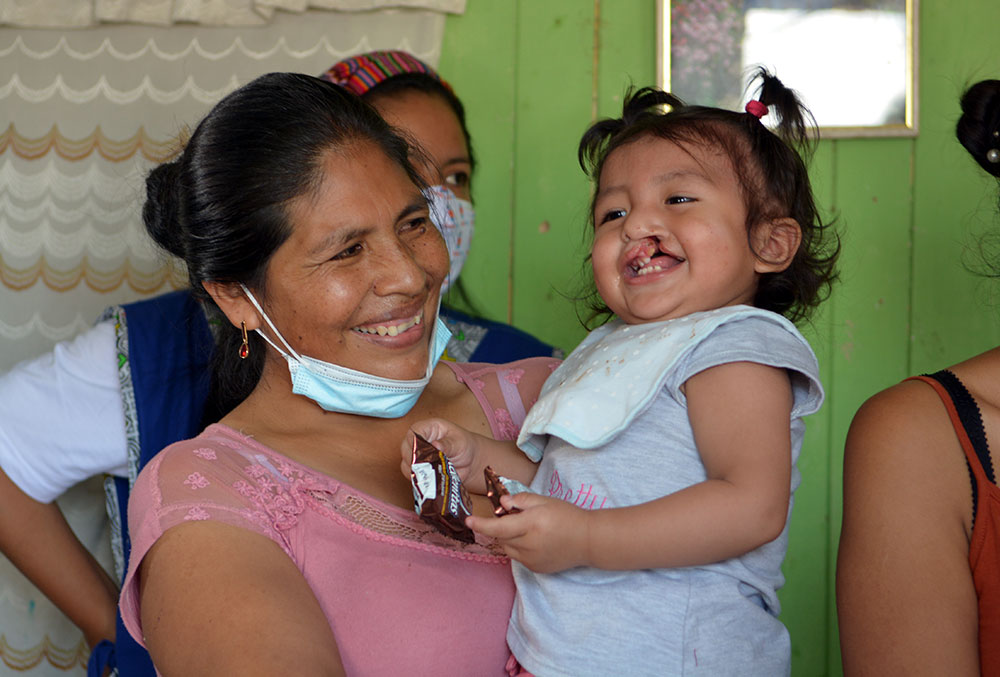 The second and third days, we visited patients' homes. The first patient we visited was Jenifer. She received her cleft palate surgery, but not her primary cleft lip surgery, which is very unusual because typically patients will receive their cleft lip surgeries first. We found out the reason was due to her being born during COVID, when non-essential surgeries were postponed. Since her cleft palate made it so difficult for her to take in nutrition and gain weight, MCF decided to do her cleft palate surgery at the first opportunity so she could eat and regain her health.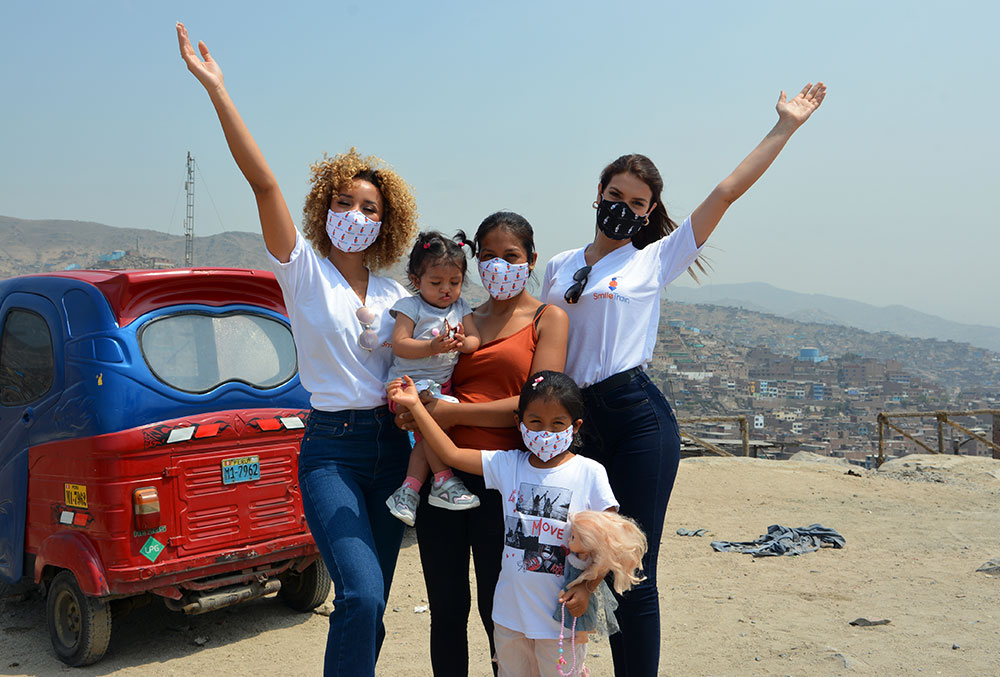 Jenifer's family lives far up in the mountains, about 45 minutes outside of Lima, in an incredibly remote, low-resource area. The team was really shocked by their living situation, but it also gave us a chance to see why telehealth has been so helpful — just for them to get to MCF by a combination of walking and public transit would have taken at least two-and-a-half to three hours. Can you imagine going all that way for an hour of speech therapy then traveling another three hours back?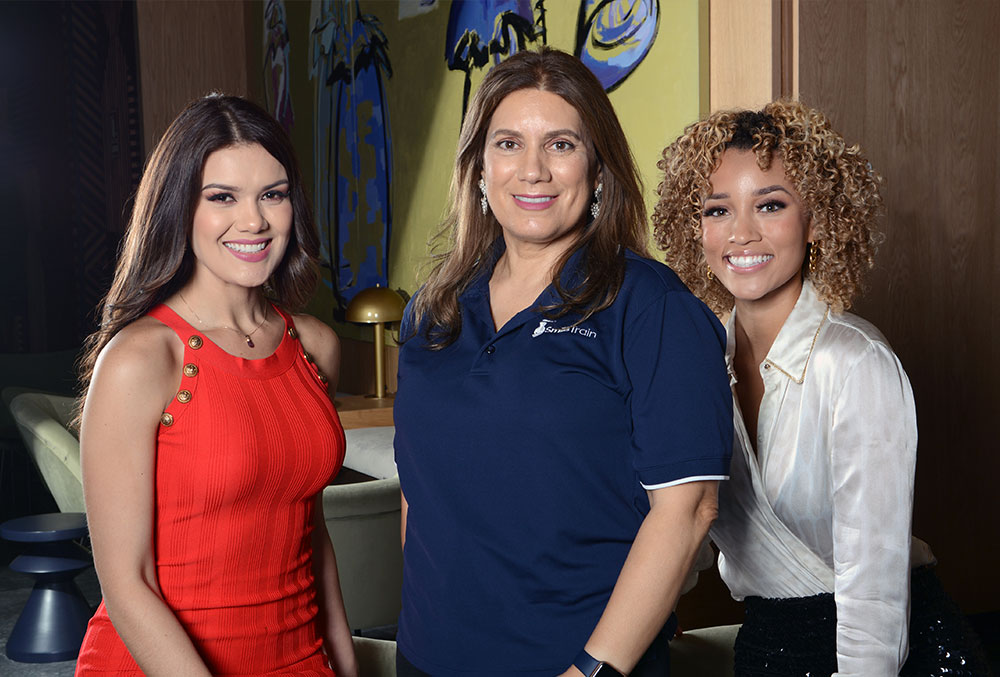 When the family told us this, Dianne Erquiaga, our Program Director for South America, turned to me and said, "Telehealth was a silver lining of COVID. Now we're able to still treat patients where they are instead of making their parents take work off or leave their other children behind for a whole day for a single appointment."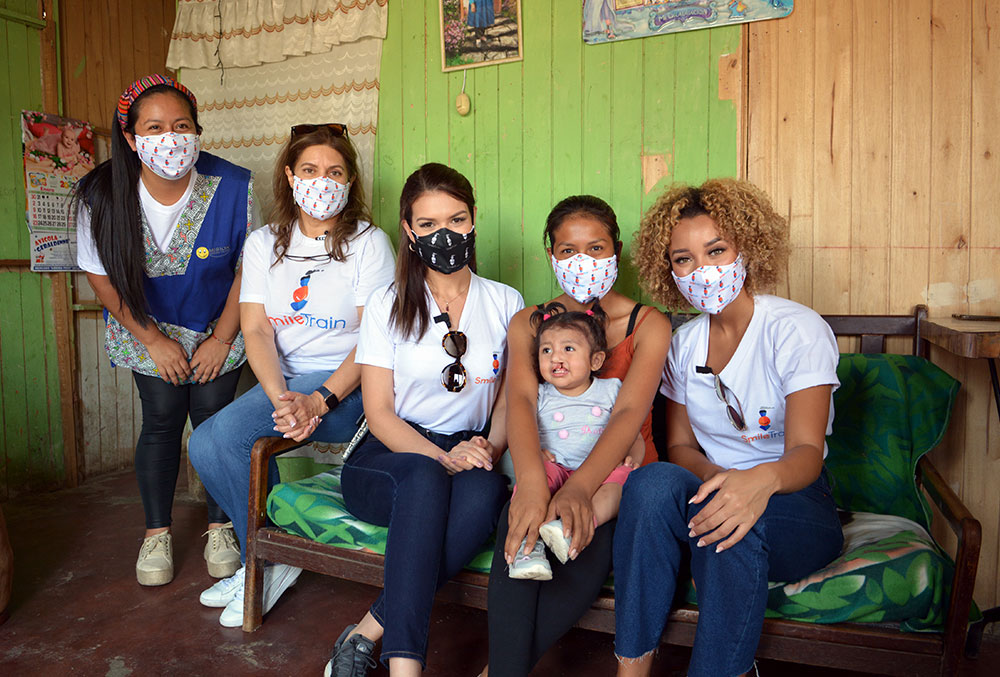 It was inspiring to see the lengths patients and their families go to get the care that they need.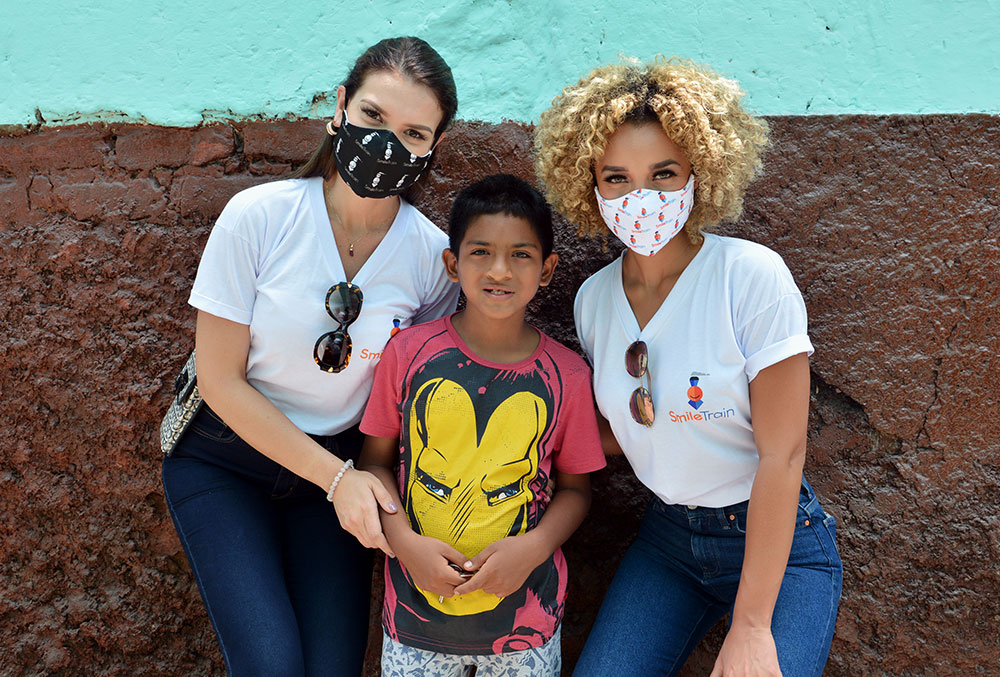 Jory, the second patient that we met, lived closer to Lima. He had all of his surgeries at MCF and is now also receiving Smile Train-sponsored speech therapy there, too. He was the sweetest, because he was learning to speak English a little bit and practicing it on us.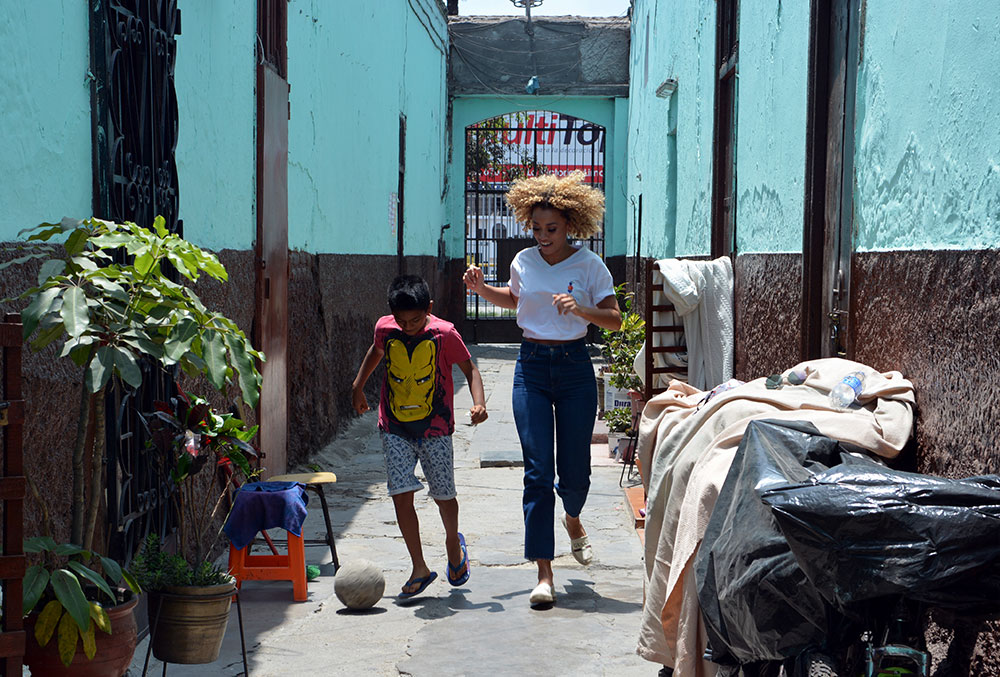 He loved the camera a lot and really wants to be a professional soccer player. Elle really connected with him and they played soccer together.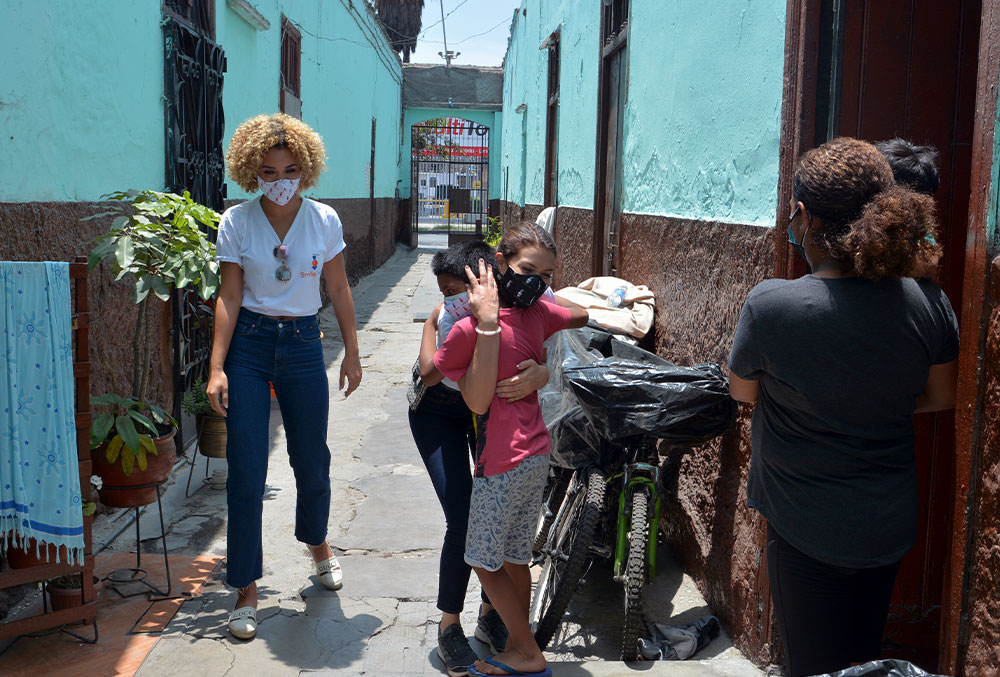 It's funny — because he was a Smile Train patient since before he was born, the only before-surgery picture of him his mom had was his identification card as an infant. Dianne called him the model child because we've truly been with him every single step of the way.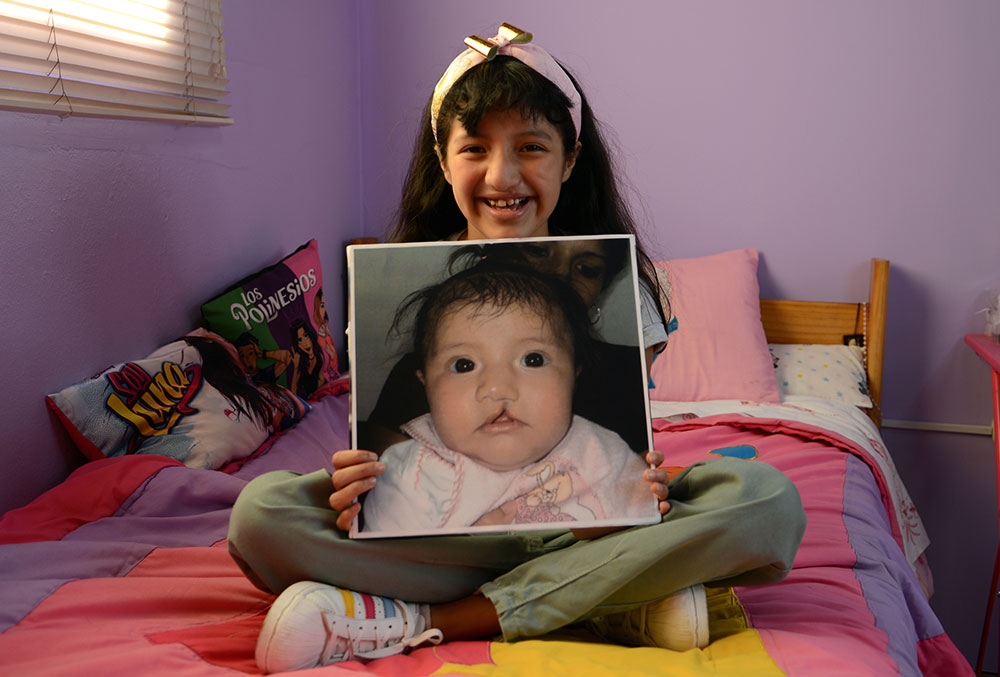 The third day, we got to visit a patient, Estephany, who is 11. She wants to be a model and a producer when she grows up, so she was so excited to have Yely and Elle there — they made a TikTok together where they crowned her Miss Peru 2030!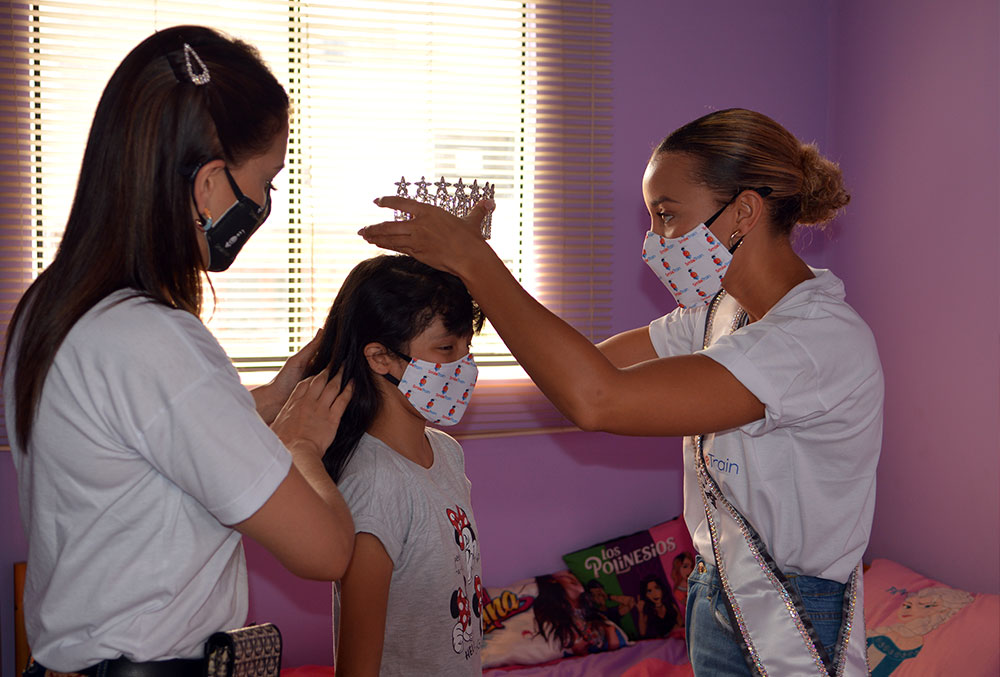 Smile Train is sponsoring speech therapy for her now, but her mom told us that kids at school used to bully her for how her cleft affected her speech. She was self-conscious about her scars, too, until her mom said, "They're your badge of courage. If anyone asks, just tell them you're a fighter and these are your battle scars."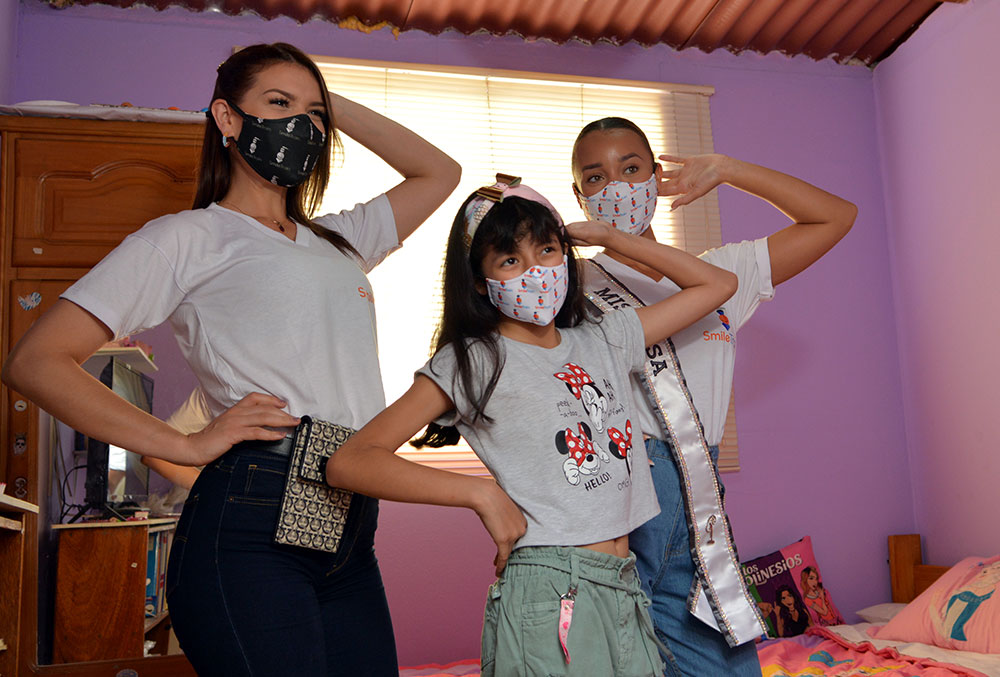 I think being with Yely and Elle instilled confidence in her. She was literally jumping up and down around them, so excited, cuddling up with them. This is what any girl her age would want to do, and that's the point — thanks to Smile Train, now she and all our patients can just be kids. I think that was really moving for the delegates, too.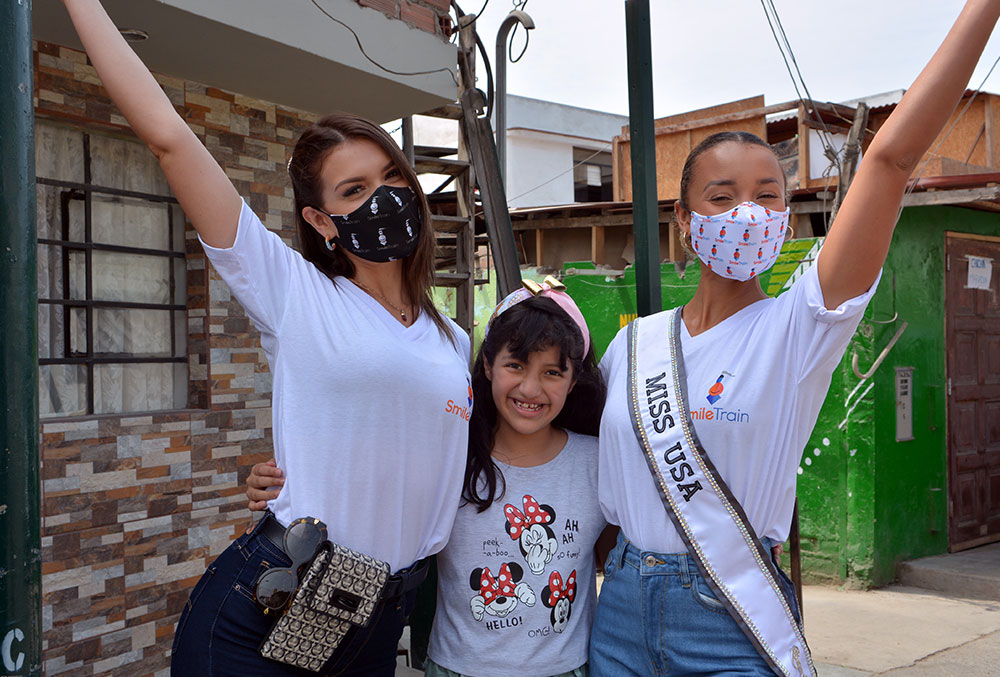 By the end of the trip, I can assure you there was not a dry eye in our whole group. This was both Elle and Yely's first times visiting our programs and my fourth, but you know what? Seeing patients walk with newfound confidence and smile at their futures, experiencing a parent's joy as they well up with pride at the sight of their child's new smile… it never gets old.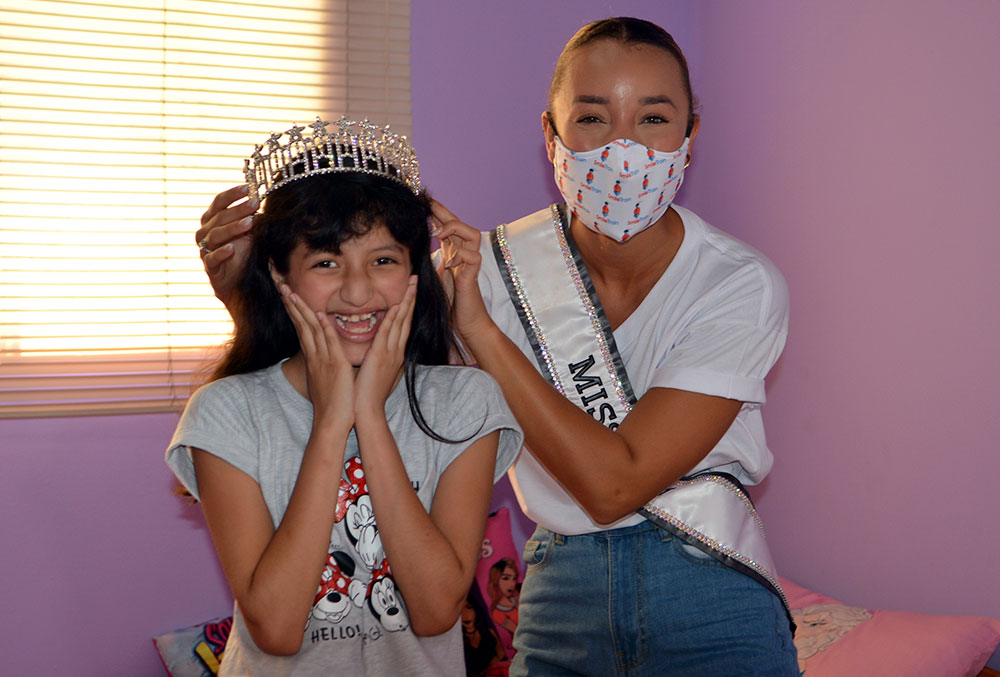 And then to think, these patients are just three of the 1.5+ million individuals whose lives Smile Train has touched!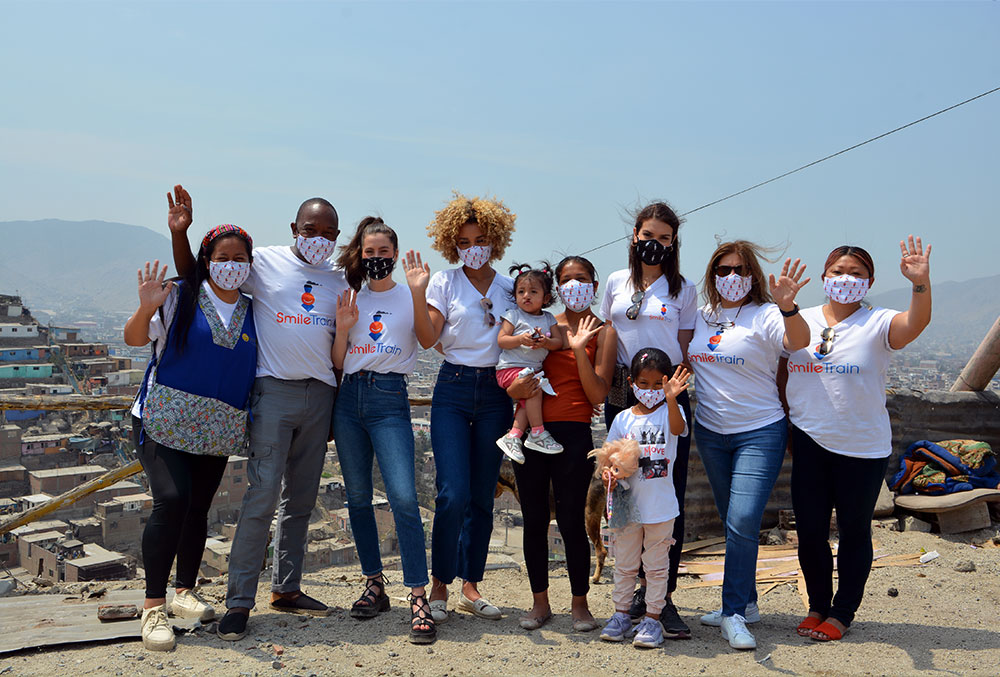 It was an honor help host our ambassadors. Each of us left Peru knowing that Smile Train, in fact, truly is changing the world one smile at a time… including ours.
Want embark on your own life-changing visit to Smile Train's patients and partners?
10,500
cleft surgeries sponsored since 2001
7
active partner surgeons
7
active partner hospitals