Ionut: Separation, Isolation… Then a Smile
A mother manages cleft care through quarantine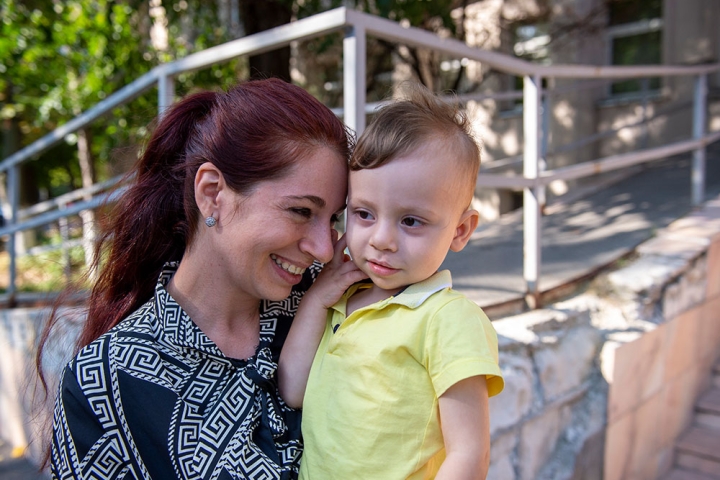 Adelina and her husband live in Ploiesti, Romania, with their son, Ionut, who was born with a cleft just before the COVID-19 pandemic hit their country. Below, she shares an honest account of family's journey from fear and uncertainty to Ionut receiving the surgery he needed from their local Smile Train partner.
When they scanned me the first time, I thought it was going to be just another routine ultrasound. The second time I started to worry, and when they scanned me a third time, I knew something was wrong. I was already in my third trimester, so it came as a big shock when they told me my baby had a cleft. We didn't know what kind of cleft it was at the time; all we could do was wait. I was very anxious, but the doctors reassured us that not only was there was a surgery that could heal him, but an organization called Smile Train would completely cover the costs. That hope got me through the remaining months.
I ended up needing a c-section and was so weak afterward that I could only meet my baby three days after he was born. I know this sounds horrible, and it wasn't easy for me, but I knew he was in good hands because his father and grandmother were there with him the whole time. While I recovered, the hospital provided me with a psychologist to help me handle the emotions I was struggling through. He was there when I saw Ionut for the first time and helped me feel positive and calm.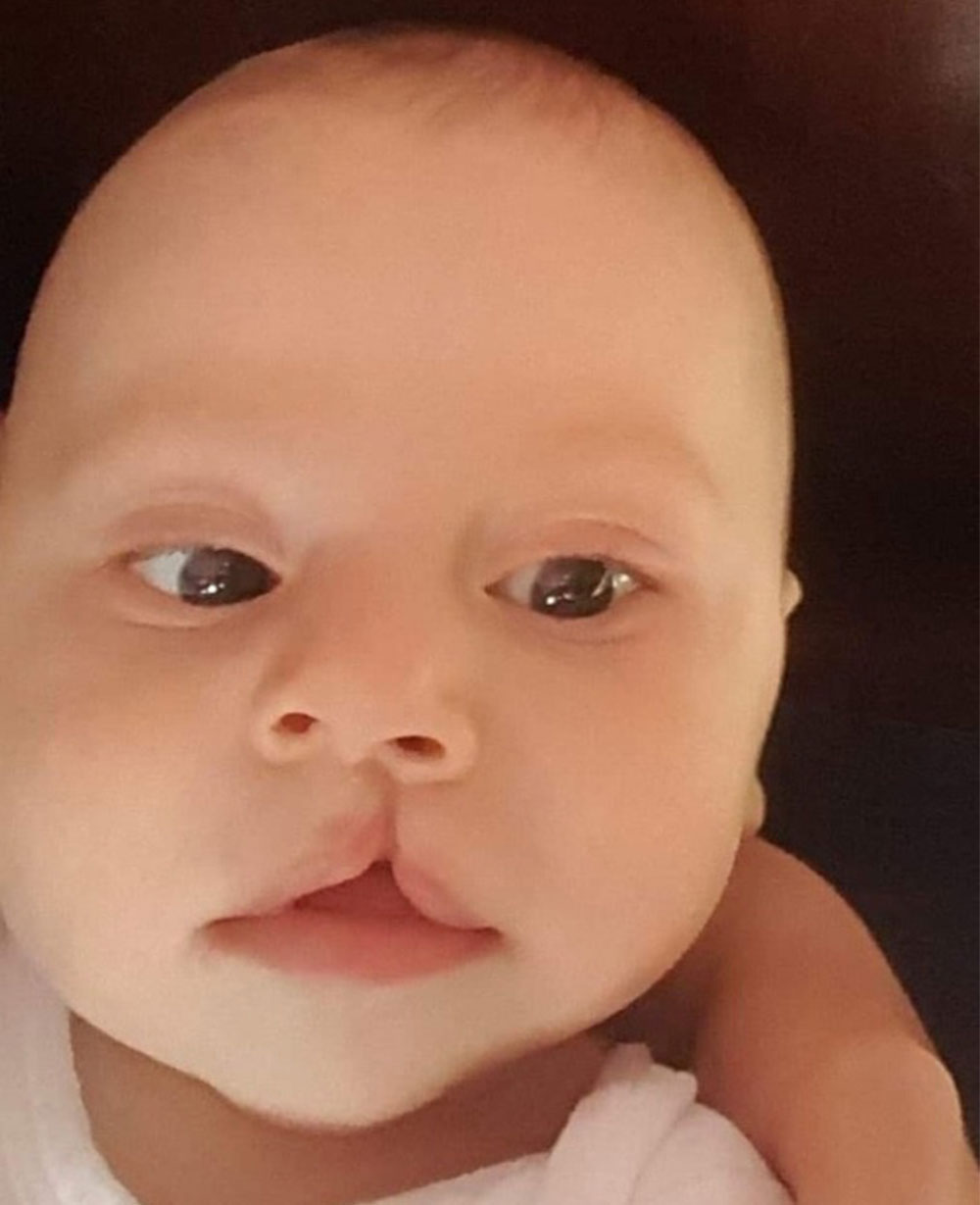 The whole hospital staff was outstanding. They explained to me everything about his cleft, so when we went home, I knew how to breastfeed him. I am very thankful for this because it helped us avoid the issues with malnutrition that I know affect so many other babies with clefts.
Our biggest concern was how others would treat him, especially the neighborhood children. We were certain they would bully Ionut if they ever found out he had a cleft, so we told only his grandparents and godparents. No one else was allowed to see him. Any time he needed to go outside, we covered him with a facemask, which didn't draw anybody's attention because the pandemic had already started by then.
The cleft team at S.C.U.C. M. S. Curie, Smile Train's partner hospital in our city, scheduled Ionut for surgery when he turned seven months old. Because of COVID, we had to isolate in a hospital room for the five days before. That was also very difficult for me because I didn't know what to expect from the surgery or how it would go. For almost a week, all I could do was sit and fret.
But at least I had my Ionut with me. I held him close the whole time.
Only after showing no symptoms those five days then testing negative were we at last cleared for surgery.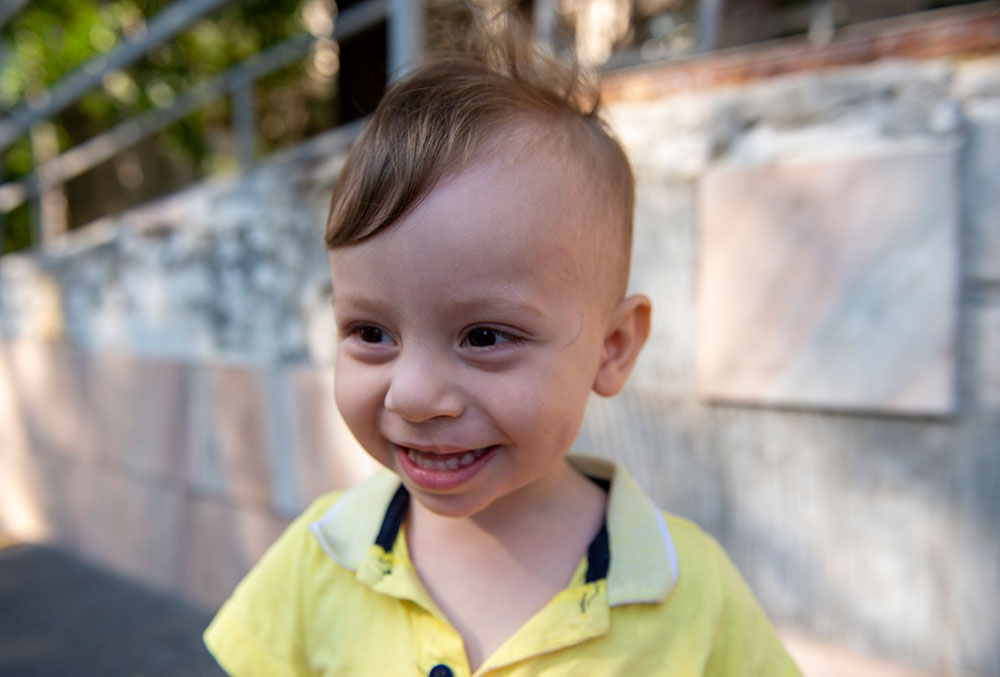 It was all worth it when I saw my baby smile for the first time.
After another seven days of quarantine at the hospital, we were finally cleared to go home.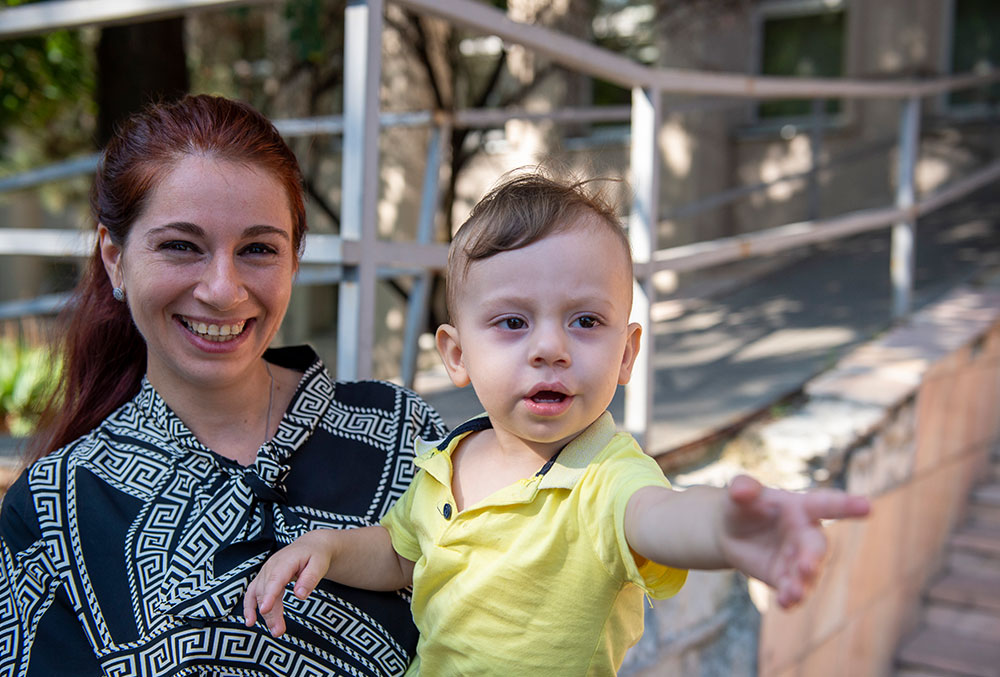 Now just look at Ionut! He is the happiest, healthiest child you will ever meet and we don't hesitate for a second to take him anywhere or show him off to the world.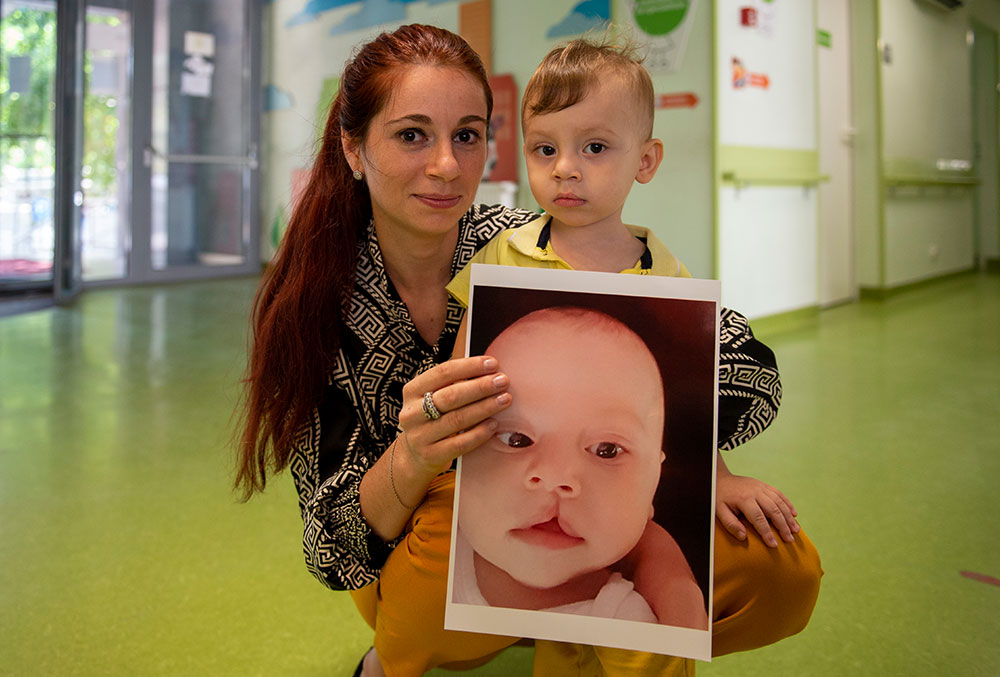 I encourage every parent of a child with a cleft to visit the doctor right away because help is available and the surgery works.
Thank you, Smile Train, from the bottom of my heart.
70+
cleft surgeries sponsored since 2020
1
active partner hospital