Call for Proposals
Smile Train and Lifebox Launch Request for Proposals for Capnography Device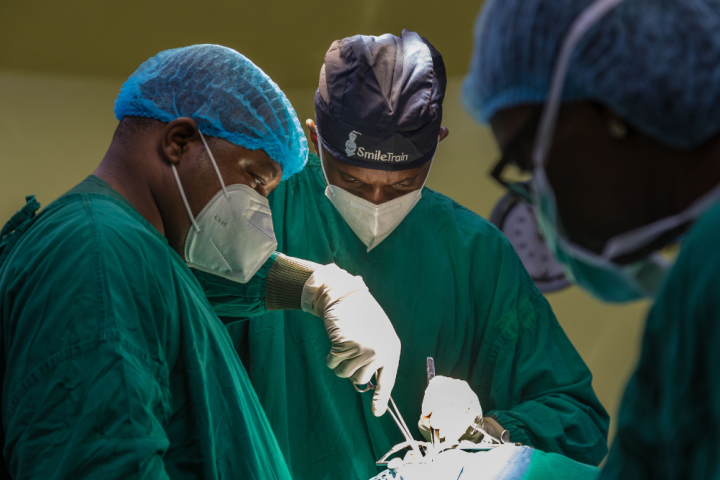 The Smile Train-Lifebox Capnography Project seeks to find a "capnography solution" to provide comprehensive, safe cleft care through improved patient monitoring during surgery in resource-limited settings. Due to its technical requirements, as well as the cost, capnography is not available in many operating rooms globally. Smile Train and Lifebox have developed specifications for a capnography device specifically designed for the intraoperative care of children, including those having cleft surgery, in low-resource settings. The specifications build on the work of the World Federation of Anesthesiologists (WFSA) Minimum Capnometer Specifications 2021 A Guide for Health Care Decision Makers. 
The aim of this work is to identify and procure a robust, easy to use, and affordable capnography device that will help improve anesthesia safety for children around the world.
Smile Train and Lifebox have launched a Request for Proposals (RFP) for a capnography device that meets the needs of Smile Train partner hospitals in their provision of comprehensive, safe cleft care for children. Read the details of the RFP.
Capnography is the non-invasive measurement of the concentration of carbon dioxide in exhaled breath. It is mainly used as a patient monitoring tool during anesthesia and intensive care. It is also the most reliable indicator that an endotracheal tube is placed in the trachea correctly after intubation - particularly important in pediatric patients. 
Capnography has been widely available in operating rooms in high-income countries for decades. Despite being listed as an 'essential' safety monitoring device by the WHO-WFSA International Standards for a Safe Practice of Anesthesia there is a lack of capnography availability throughout many low- and middle-income countries. Finding a robust capnography solution to address the global 'capnography gap' could see a significant improvement in the safety of anaesthesia practice worldwide. 
The Capnography Project is part of the Smile Train-Lifebox Safe Surgery and Anesthesia Initiative which is elevating the quality and safety of cleft and pediatric surgery in more than 70 countries. Through capacity building, innovations, and research, the Initiative will strengthen the surgical systems of over 1,000 hospitals around the world.
Smile Train and Lifebox would like to thank all of those that have supported this work to date including: Zippy Gathuya, Julian Gore-Booth, Adrian Gelb, Richard Hopper, Elizabeth Johansen Michael Lipnick, Maziar Nourian, Erlinda Oracion, Ellen O' Sullivan, David Whitaker, Elliott Wollner.  
Read more about our partnership with Lifebox.