Vicente is Stronger Than Fear
A mother's love + Smile Train and GSK = one confident young man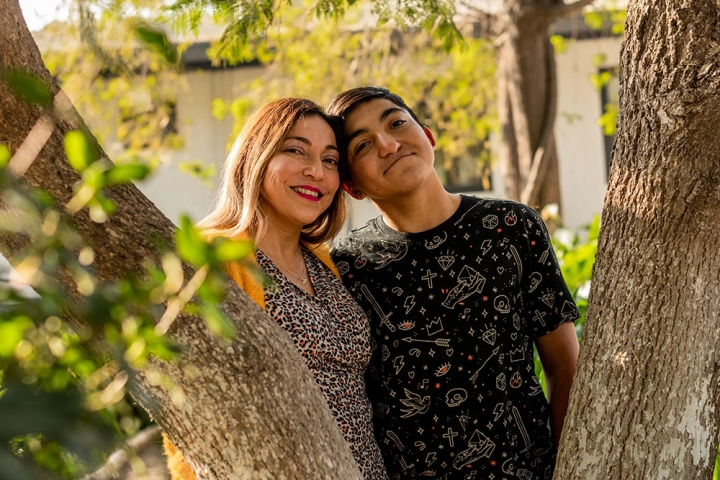 Paola felt her prayers were answered when she learned, after so many years of trying, that she was four-and-a-half months pregnant. But after the happy news came the complications. A half-month later, she had an accident that left her on mandatory bed rest for the remainder of the pregnancy. It was a close call, but, thankfully, regular ultrasounds indicated the baby was still growing, still thriving.  
Paola didn't know her baby would have a cleft until she was 36 weeks along. The baby kept his face tilted away from the monitor, so no one knew how severe his cleft was, only that it was there. She went online to search for any information she could find about clefts and learned that the road to treatment would likely be long and twisting. She steeled herself to guide him through it. 
"I don't know where I got my strength from, but from then on, I knew I had to be strong," she said. "I had to have strength to give my child a strong personality so he could defend himself in case of bullying."
The news was harder for her husband. His niece had a child with a cleft who had died when she was three, and he worried his son would suffer the same fate. "My husband suffered a lot," Paola said. "But I gave him strength. I told him you have to dry your tears and go ahead with this because I did the research, and there is a treatment."
Two weeks later, her son, Vicente, was born. The doctors tried to cover his face with a sheet to spare her the shock of seeing him, but she insisted on holding her baby. When they finally handed him over, she cried — with joy. After reading so much about how severe clefts could be, it was a relief to have her son healthy and breathing and finally in her arms.
 
Coming Home
Difficult as Paola's pregnancy had been, the first few weeks after birth were even harder. Vicente's cleft made nursing an endless struggle, and he cried with hunger day and night. She looked everywhere for the specialized cleft bottles she discovered online but couldn't find them anywhere. Eventually, she figured out a way to feed him by putting him on her knee and covering his cleft with her hand, but it was too little too late — after 15 days of stress and struggling, her milk dried up.
Desperate for help, she searched again and discovered Smile Train partner Fundación Gantz, two hours away in Santiago. She took Vicente and left that minute, without even calling ahead first.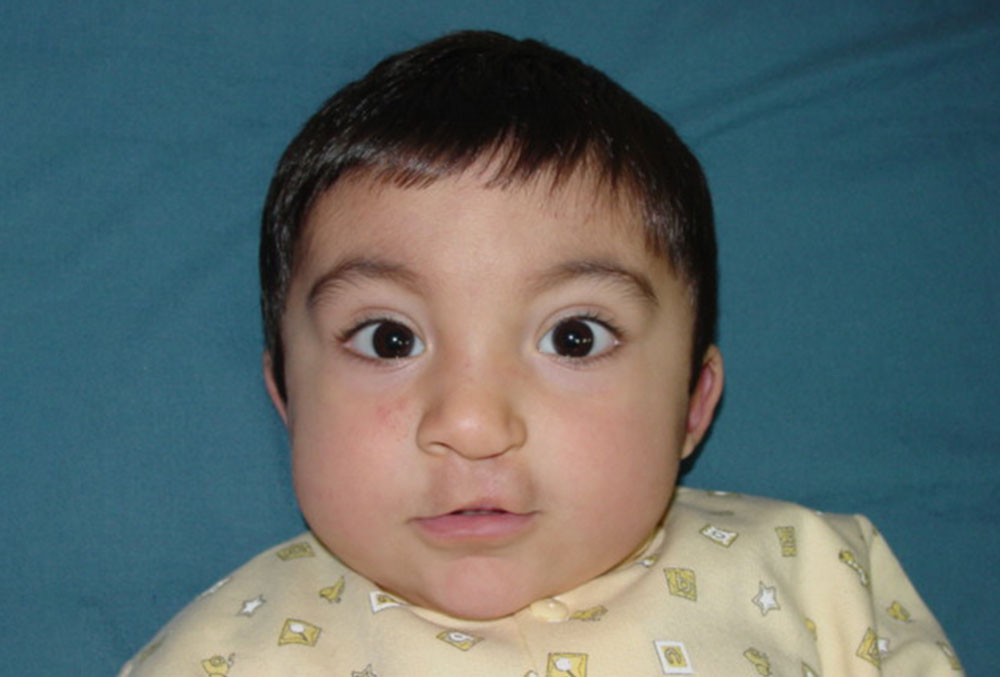 "When we arrived at Fundación Gantz, we felt like we were at home," Paola said. Though they didn't have an appointment, the entire staff evaluated Vicente immediately. Then they gave him the nutritional support he needed — including a specialized bottle — and scheduled his first cleft surgery for five months later, when he would weigh enough to handle the anesthesia if he stuck with his prescribed nutrition plan. 
When the Journey is Difficult, Take a Train
For thousands of babies around the world just like Vicente, surviving until surgery is a major accomplishment. Doctors cannot operate on underweight babies. When a cleft prevents feeding, it begins a vicious cycle of hunger and malnutrition that can sometimes lead to death. While surgery saves these babies' lives, true healing often requires speech therapy, orthodontics, psychological support, and so much more over the first 20 years of life — in addition to multiple surgeries.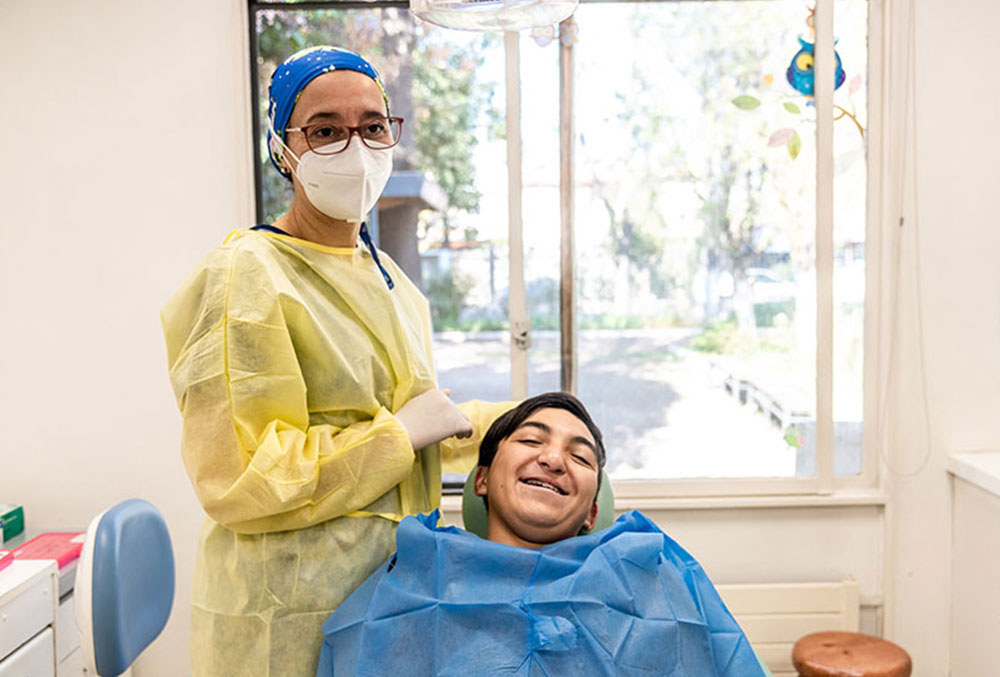 That's why Smile Train's model is designed to help children with clefts not just live, but thrive. At their first visit to Fundación Gantz, the staff walked Paola through the treatment journey her son would take from that day until he turned 18 and how, thanks to Smile Train's dedicated donors from around the world, all of it would be 100% free.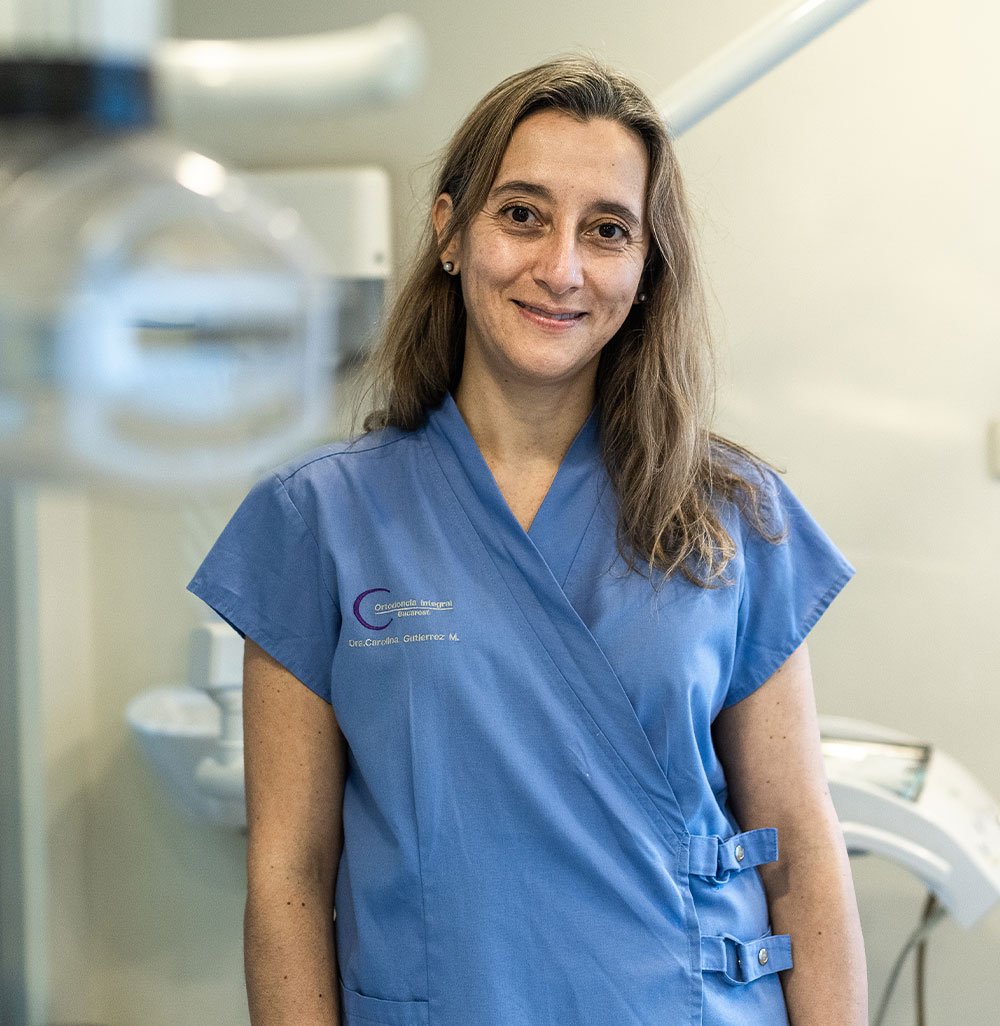 "To be able to accompany a patient in all these stages is very gratifying," said Dr. Carolina Gutierrez, an orthodontist at Fundación Gantz. "Our patients benefit immeasurably from having consistent support from birth through adulthood, and the staff benefits from the opportunity to work together within an interdisciplinary team providing comprehensive care. Working with Smile Train, that team actually extends beyond our center to include an international support network where professionals are constantly being trained and where the focus is on providing the best treatment for our patients."
Set Up for Success and Smiles
Besides a full stomach, Vicente also left Gantz that first day with an orthopedic device in his mouth to prepare him for surgery. Paola had to take him back to Santiago every week until the surgery to have it adjusted, and here, too, Smile Train was there to cover the family's travel expenses.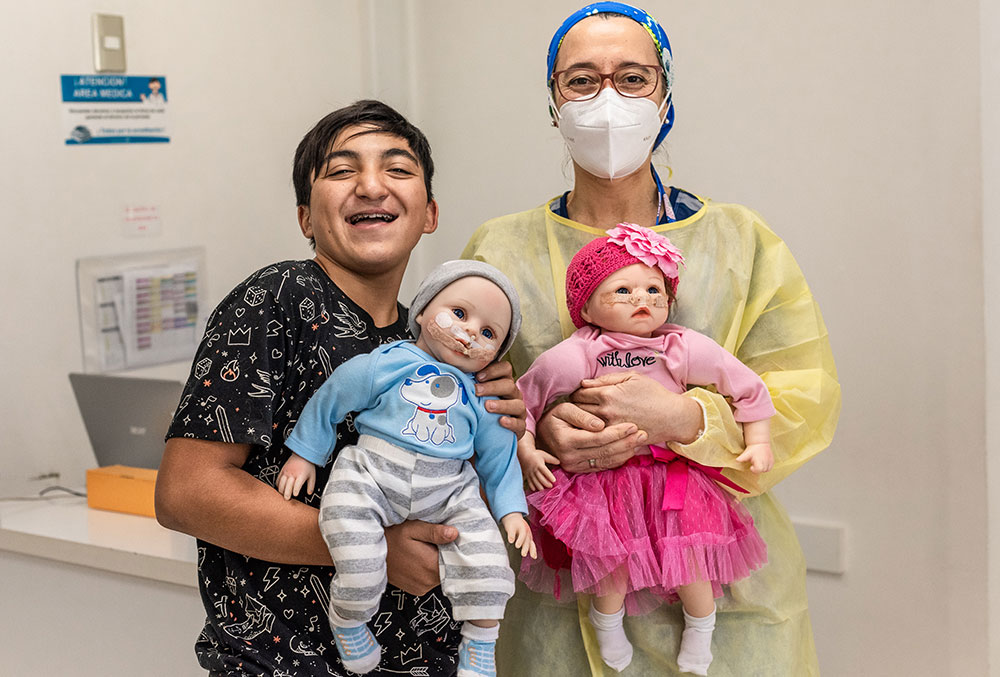 The plan worked. Five months later, Vicente was at a healthy weight and ready for his first cleft surgery. Paola will never forget it: "The moment when they show him to you after the surgery, it is as if he were another baby. You ask yourself, 'That is my son?' But it's wonderful to see him like that."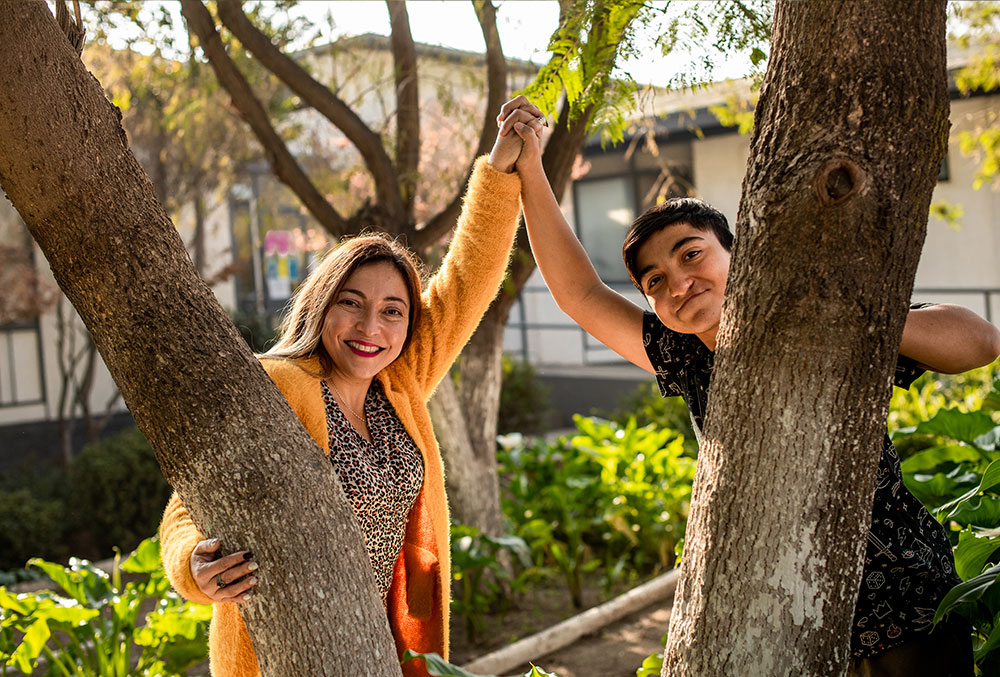 Now that Vicente could eat, it was time to help him speak. He went to speech therapy at Gantz each week for the next eight years, and his family was diligent in helping him complete his exercises at home — support that is absolutely critical to the treatment's success. 
When the time was right, he received further specialized care, including braces thanks to Smile Train's partnership with GSK Consumer Healthcare. In 2018, GSK Consumer Healthcare and Smile Train launched an ambitious five-year collaboration that has provided Smile Train partners like Dr. Gutierrez with invaluable funding, support, and local expertise to help ensure their patients have everything they need to lead full, productive lives.
The Strength to Educate
The confidence these treatments instill is priceless. Growing up, Vicente was often bullied for the way he looked, but armed with the strength his mother gave him, he always spoke with his would-be enemies and made them his friends.
Vicente after each of his Smile Train-sponsored cleft surgeries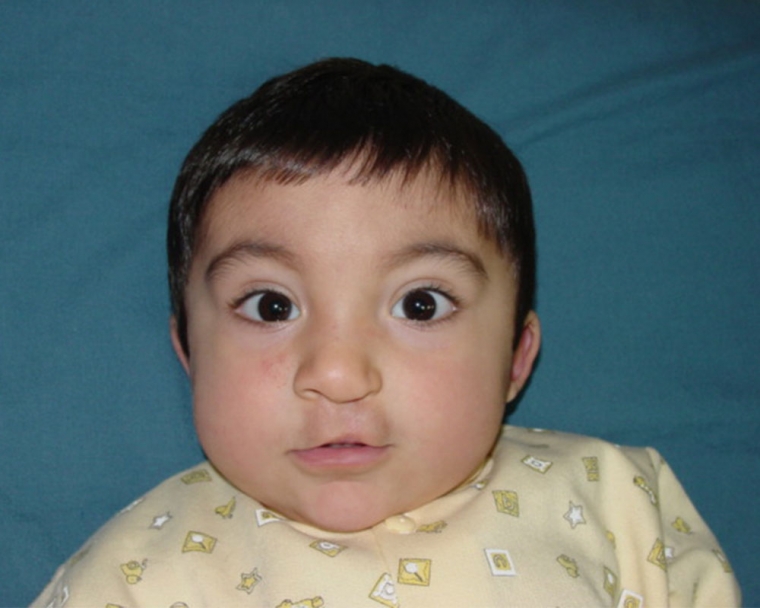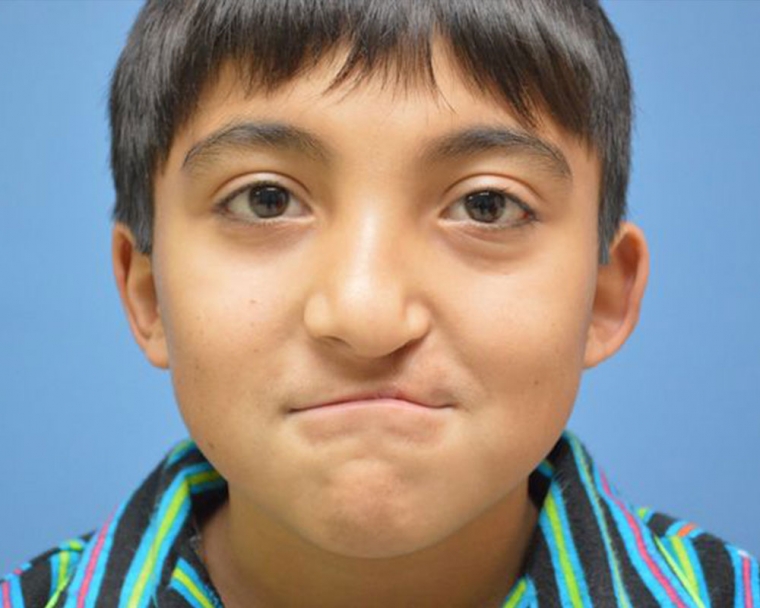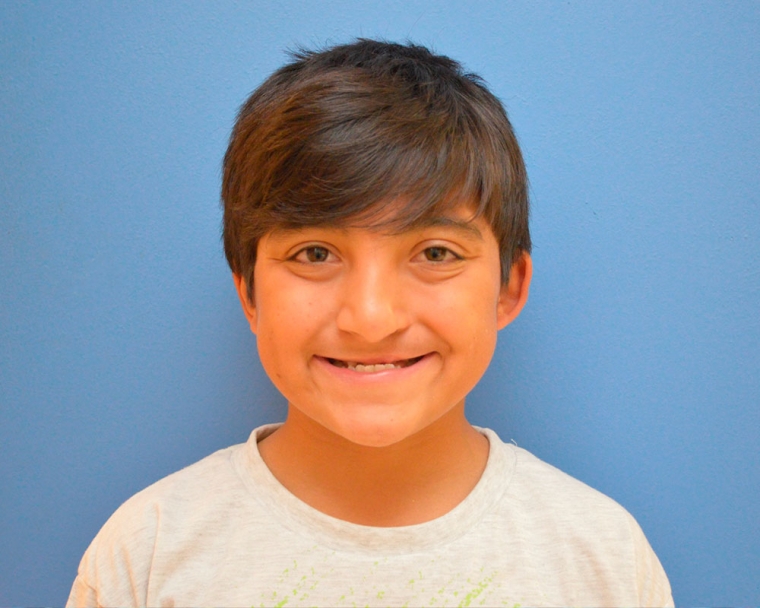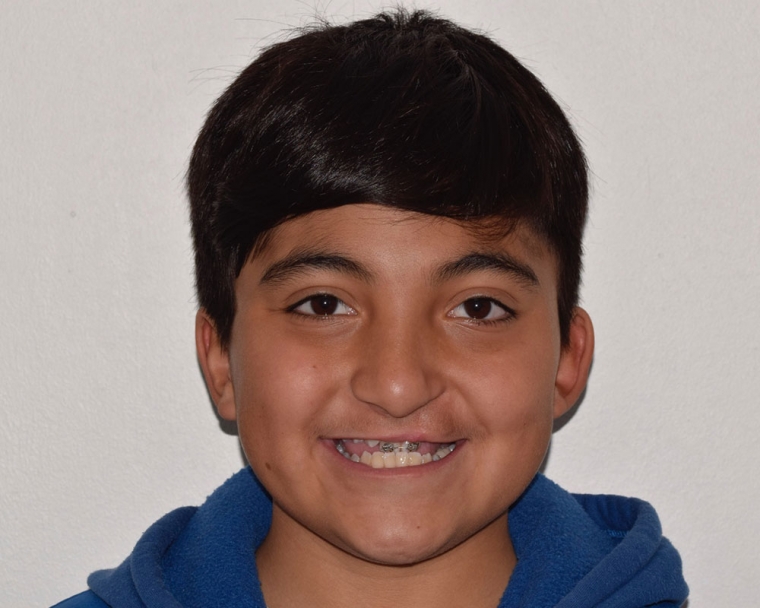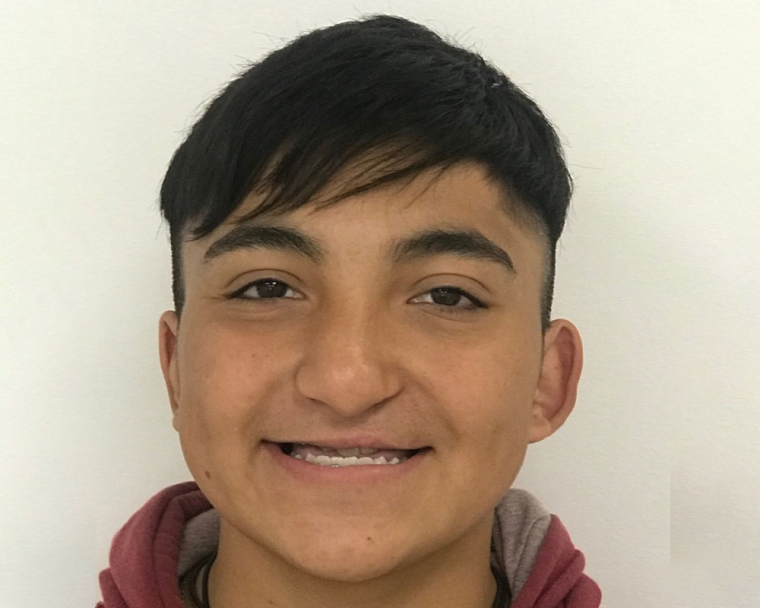 Now 16 years old, Vicente still sees Dr. Gutierrez for his braces and has a few more surgeries ahead of him, but when he looks in the mirror, he likes the person he sees smiling back at him. "My braces are great because I know that without them, I wouldn't be the person I am today," he said.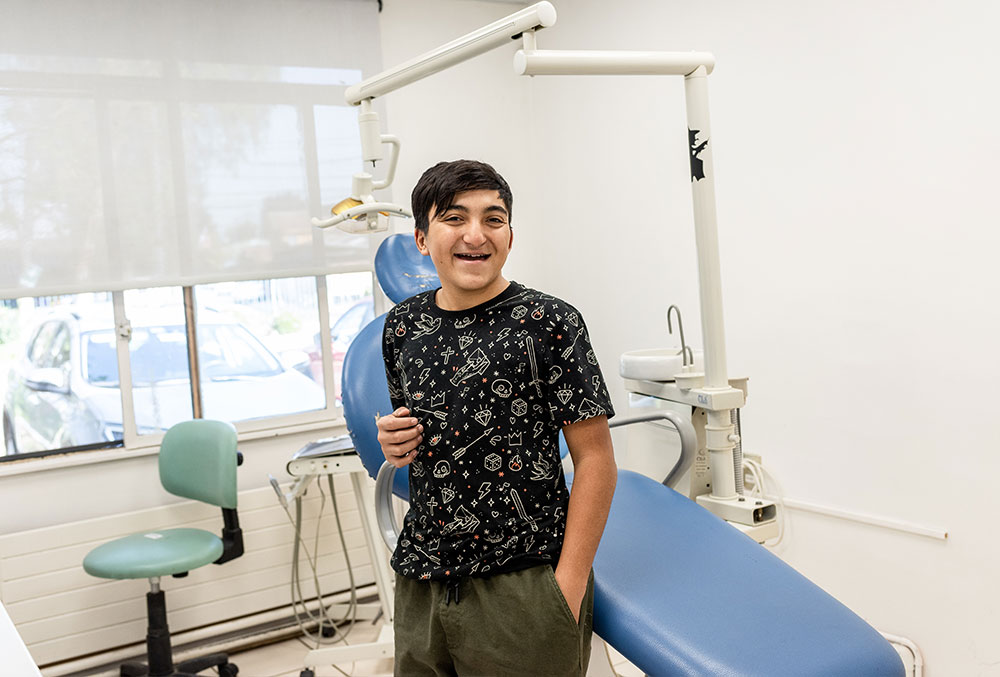 He now takes every opportunity to be an ambassador for the cleft community and everyone else who might be a little bit different.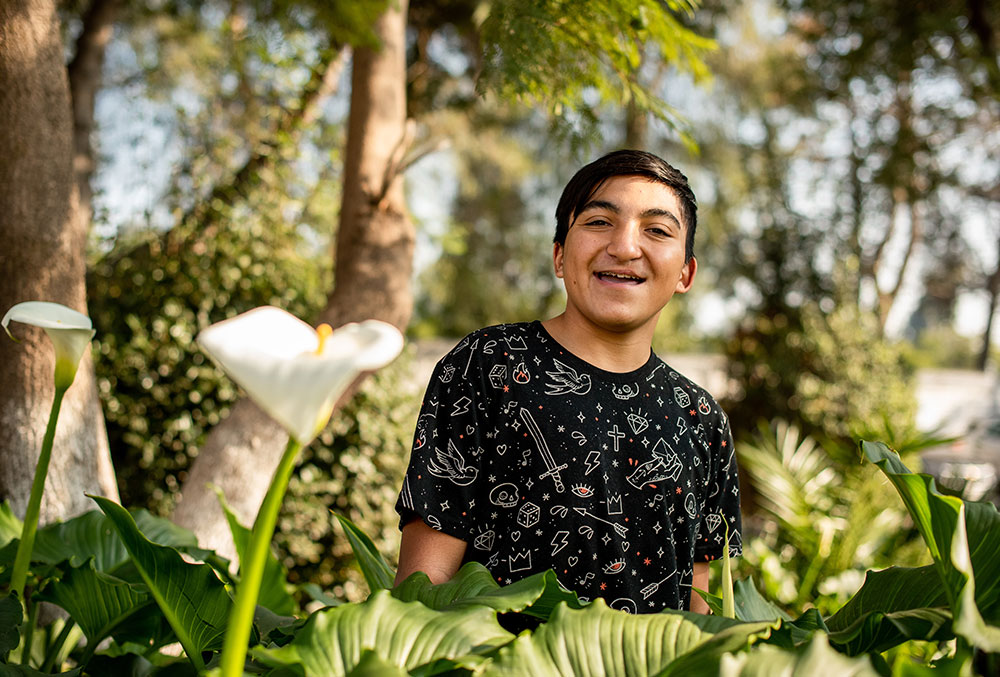 "I went to my neighborhood store once, and a little boy — two or three years old — asked why I was 'like that,'" Vicente recalls. "The gentleman who was with him said, 'No, you don't ask that.' And I said, 'No, just leave him alone. He has to know because it would be wrong not to tell him because if he sees another person with a cleft, he is going to ask the same question.' So, I educated them both."
"We are All Strong"
The journey from being born with a cleft to a life of health, confidence, and possibility is long and often complex. But Smile Train and GSK are making sure there are also a lot of smiles along the way for parents, practitioners, and patients alike.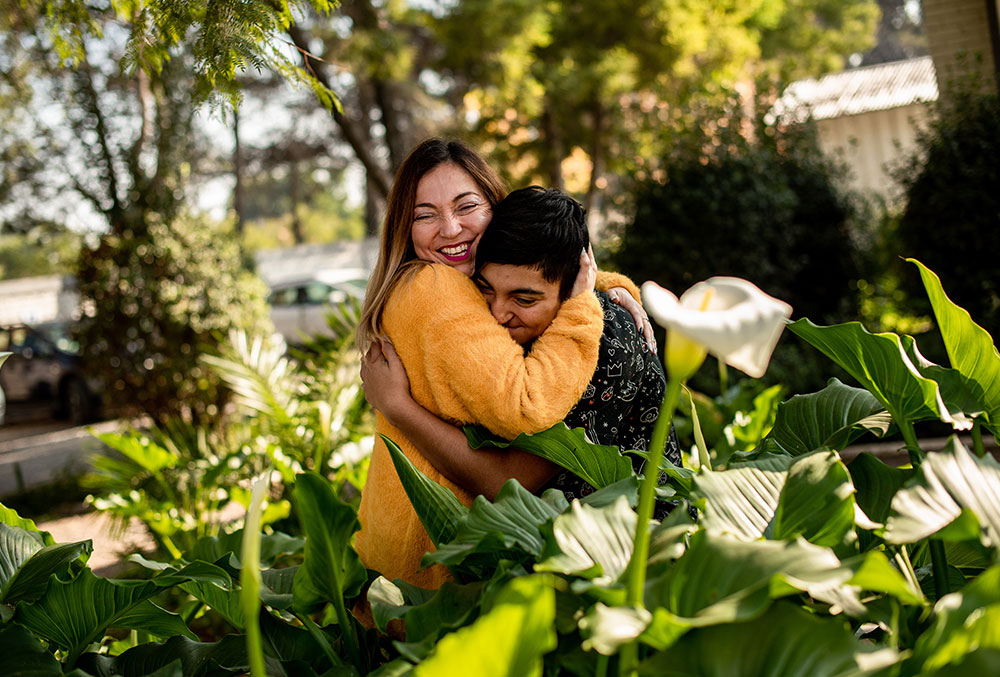 "In my house, Fundación Gantz is everything. I love the Foundation, I really do," Paola said. "I would also like to thank Smile Train and GSK very much because they have been a fundamental part of all this. Thanks to them, we have been able to have all the treatment my son needs."
"Without a doubt, the support of Smile Train and GSK has allowed us to incorporate more patients for orthodontic treatments and allow them to be maintained over time," said Dr. Gutierrez. "Orthodontic treatments are long and this support allows them to be completed. A significant percentage of our patients would never have been able to receive this treatment if not for them."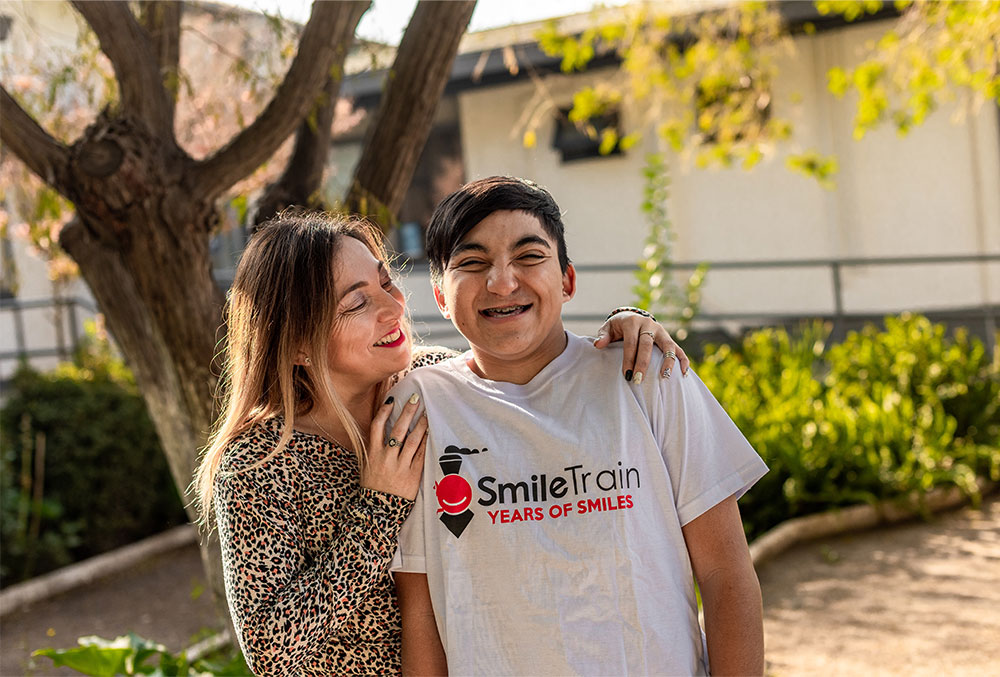 But perhaps Vicente says it best: "I think people with clefts shouldn't feel bad about themselves because maybe there are many who feel bad and ask themselves why they were born that way, but things happen for a reason. You just have to keep going, because we are all strong and we are all going to make it."
6,000+
cleft treatments sponsored since 2002
14
active partner surgeons
5
active partner healthcare centers