Rosemary Has Something to Tell You
A patient's mother speaks from the hospital.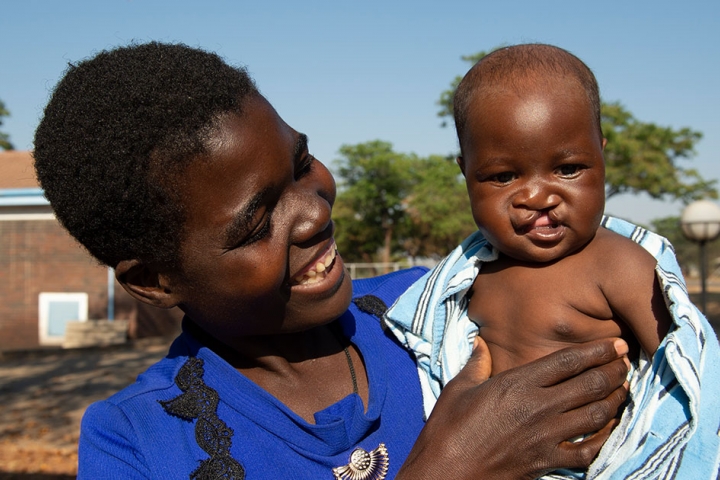 Rosemary, from a small village in Zimbabwe, is the mother of Smile Train patient Nyasha. We caught up with her just after her six-month-old son came out of the operating room. Though she was understandably distracted, she had something she wanted to tell the people who gave her child a second chance at life.
I gave birth to Nyasha at home. It was nighttime and I was alone at first. He was quiet when he came out, so I touched his face to see why, and he started to cry. It was so dark that I couldn't see his face until someone brought me a light. Then I fainted.
I had never seen or heard of a cleft before. When I came-to, they were rushing us both to the local hospital. Once there, they referred us to the larger hospital in Goko, the closest city to our village. They didn't know how to help Nyasha either, so they gave me the number of Dr. Wayne Manana in Harare. I called, and he told me that I should bring Nyasha to his hospital when he weighed 11 pounds and he would heal him for free thanks to an organization called Smile Train.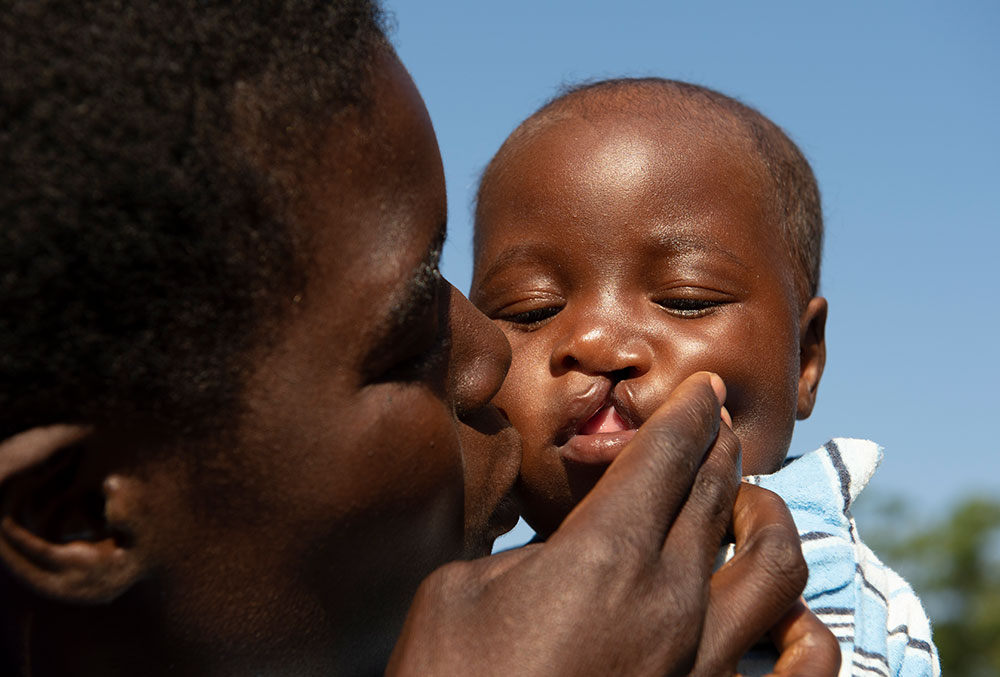 I couldn't believe it. This news was both wonderful and scary — how could I get my baby to 11 pounds when every time I tried to nurse him, he either choked on the milk or it ran out his nose? He cried from hunger day and night. Thank God, my family was fully supportive. They immediately accepted Nyasha and treated him like any other child in the family and reassured me that his cleft wasn't my fault.
Unfortunately, I can't say the same for our community, who refused to accept Nyasha as God had made him. A few people even blamed me for his cleft and dared to tell me he would be better off dead. I didn't care about being blamed because I knew it wasn't true and just wanted to take care of my child.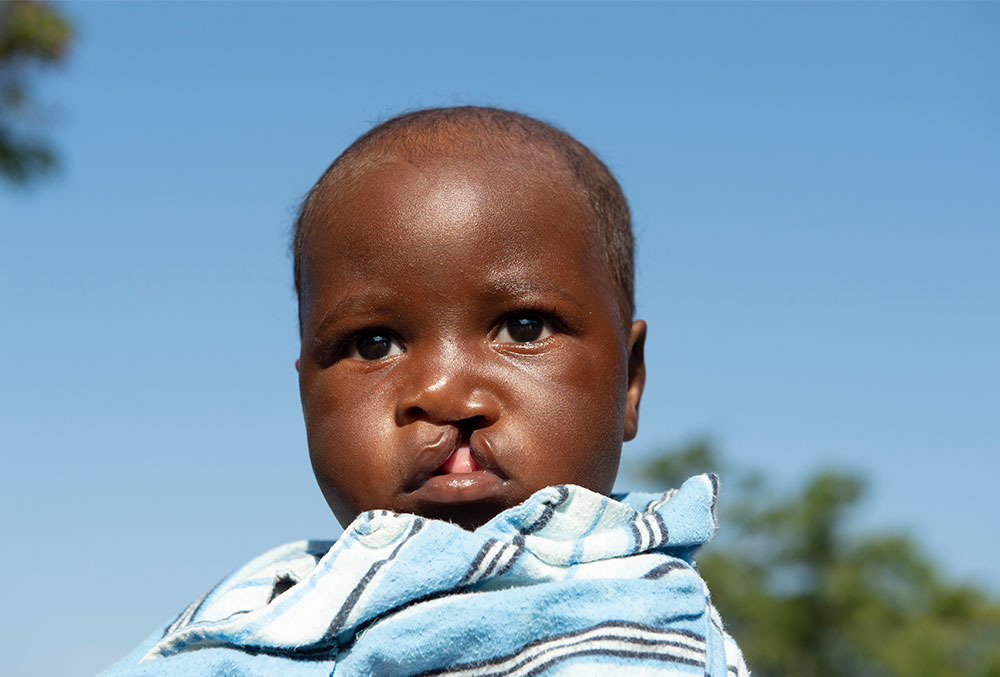 And Nyasha, how he clung to life! He is a real fighter! He always struggled to eat, but I managed to feed him watery porridge and goat's milk from a spoon* for six months until he at last weighed 11 pounds.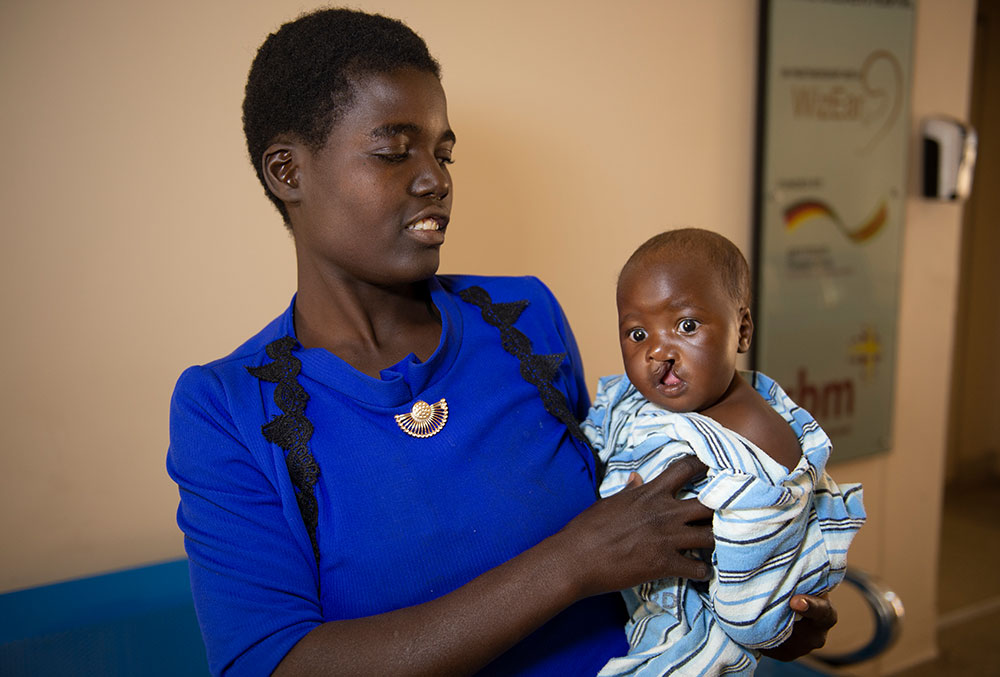 We don't live too far from Harare, but the roads are so bad that the bus trip takes 10 hours. Because of this, I had to travel overnight. That's not easy when you have a hungry baby with you, but there is nothing I wouldn't do to make sure Nyasha is happy and healthy.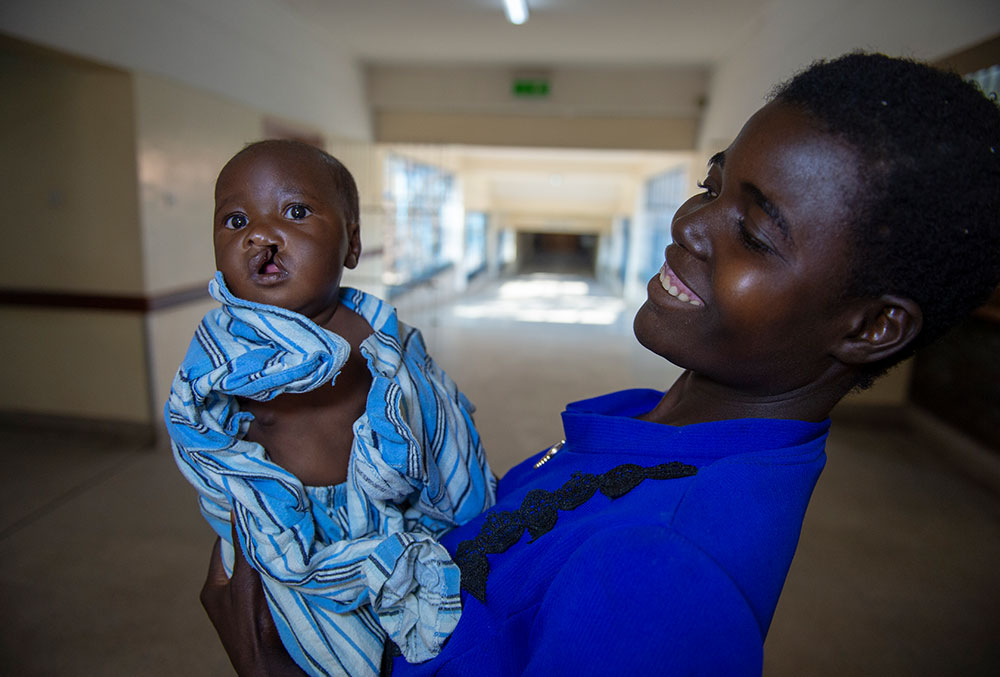 When we finally arrived at Harare Central Hospital, everyone treated us very kindly. I spent the whole day praying that Nyasha would survive the surgery and that everything would work out fine. And when he came out, I couldn't be happier with the results! I always knew my boy was more handsome than all the others around him; now everyone else can see that, too.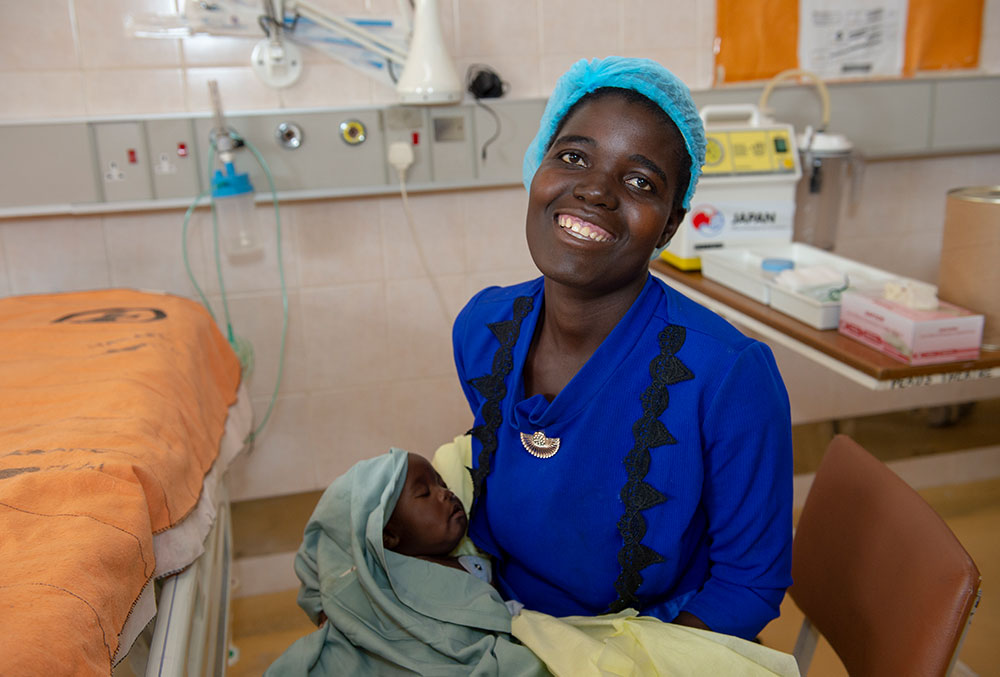 My family lives on a communal farm; there are 10 of us total. We have one goat for milk, and we barely scrape by growing cotton and corn. Without Smile Train, I don't know how we could have ever raised enough money to give Nyasha the treatment he needed to heal his cleft.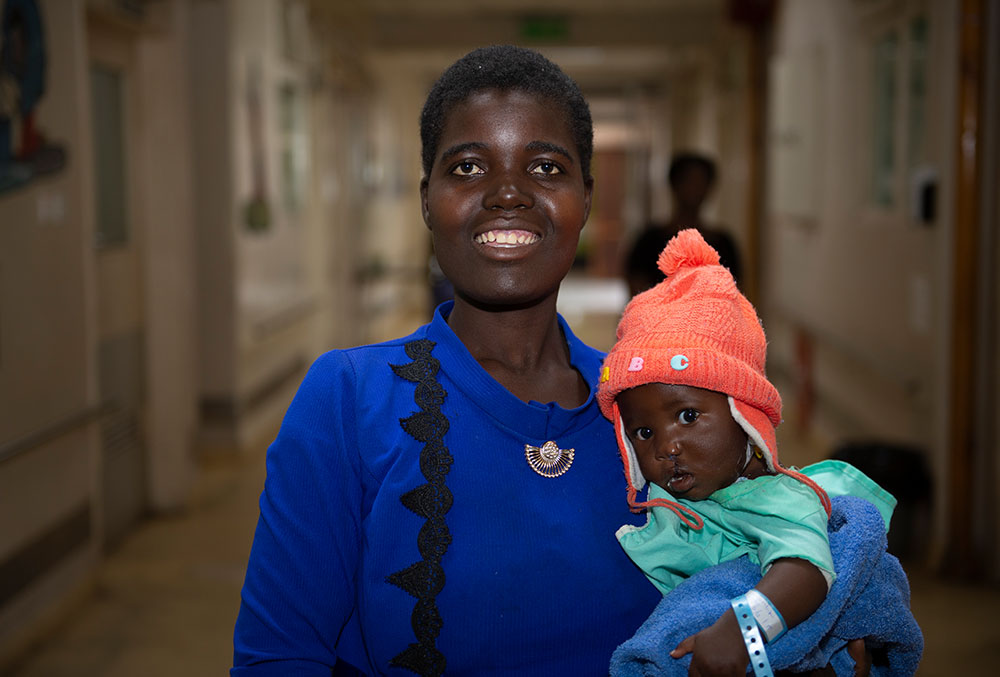 I want to take this opportunity to say thank you to the donors and doctors of Smile Train, because they did such a great job for us. Thanks to you, my boy will now grow up to succeed and be good at school and have the same opportunities as everyone else. Maybe he will even do better than everyone else now that you have taught him the power of kindness and that anything is possible for him.
You can bring hope, healing, and joy to more families like Rosemary's and Nyasha's in 70+ countries.
*When babies struggle to breastfeed and specialized bottles aren't available, doctors often recommend properly prepared formula or boiled and cooled cow's or goat's milk. This is not medical advice, and you should always consult your pediatrician or certified nutrition specialist if your child has difficulty nursing.
450+
cleft surgeries sponsored since 2009
1
active partner hospital