All Aboard for Healthy Smiles
With GSK, we're providing oral health training to support children with clefts.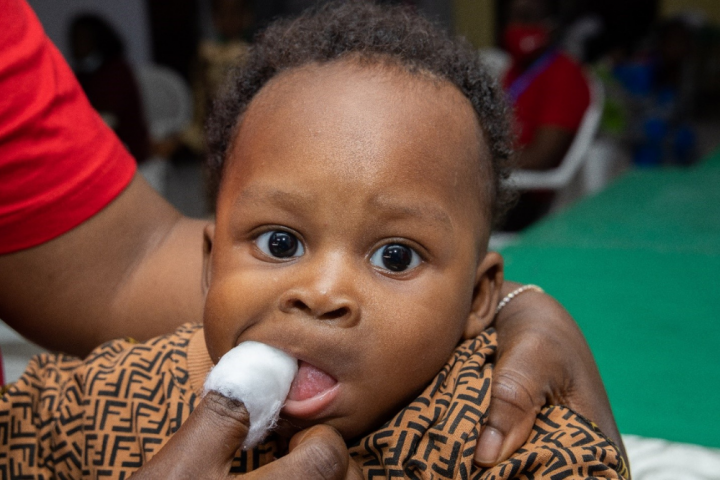 As anyone who has ever had a root canal knows, oral diseases are best treated early, long before care becomes painful and expensive. But preventing oral diseases before they can begin? Even better.
For children with clefts, a combination of genetic and environmental factors leave them more likely to have poor oral health, including cavities, periodontal diseases, and missing or misplaced teeth. These challenges multiply when they lack access to basic surgical and dental care and caregivers don't know that they need special oral health care to begin with.
Oral health care is an essential building block of successful cleft care and should begin at birth. Without it, even the most successful cleft surgeries won't ensure a child's long-term health and well-being. Many oral health care professionals, however, aren't familiar with the unique needs of patients with clefts. Other cleft team members — such as nutritionists and speech therapists — also aren't always on the lookout for oral health warning signs while providing their own specialized care.
To increase awareness and education around oral health and clefts, FDI World Dental Federation and Smile Train, with support from GSK, developed and launched oral health guidelines for dental professionals and other cleft team members.
In July, GSK and Smile Train partnered to host an innovative training workshop at the Lagos University Teaching Hospital (LUTH) in Nigeria based on these guidelines. "This course will improve the health and long-term well-being of children who undergo cleft surgery," said Nkeiruka Obi, Smile Train's Vice President & Regional Director for Africa and the event's organizer. "It's designed to ensure that all members of the cleft team are aware of the importance of oral health and can take an active role in preventing oral diseases."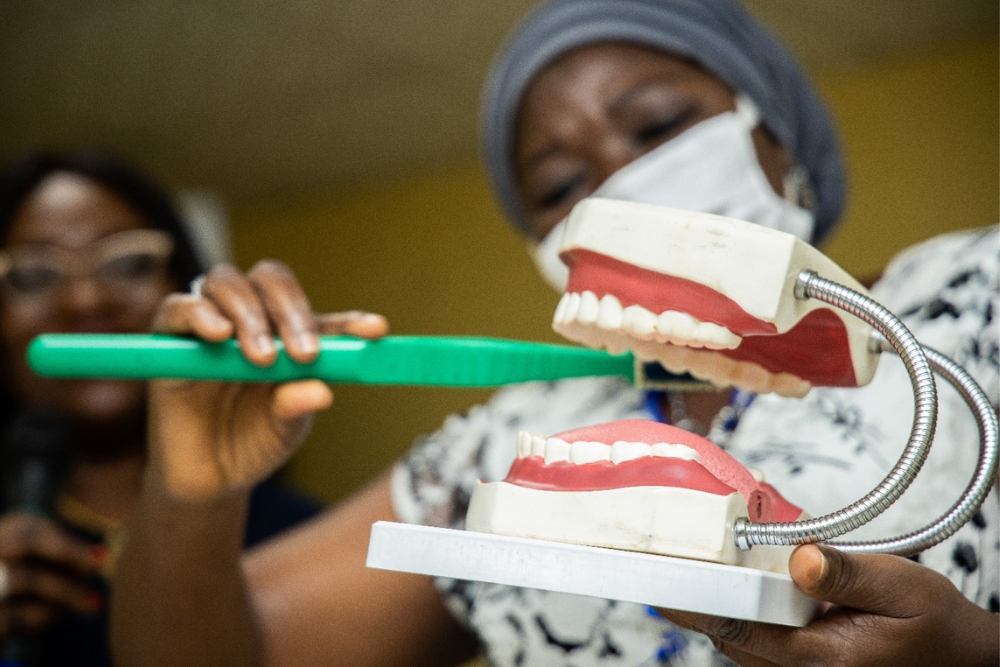 Wahid Anthony Shehu found the training to be eye-opening, especially when it came to caring for his daughter with a cleft. "I had been coming to LUTH for close to nine years when my daughter had her first surgery," he said. The workshop has allowed Shehu to better understand her needs. "After the training, I am in the best position to inform, enlighten, train, and coach others on how to properly take care of babies with clefts."
Healthcare professionals like Dr. Gerald Ikenna Isekwe, a consulting orthodontist at LUTH, enrolled in the training to gain more experience with clefts. Dr. Isekwe believes that it is imperative to have more dental professionals with cleft knowledge in Nigeria. "You cannot provide comprehensive care without the oral health component, which is key to treating children with clefts," he said. 
Adekunle Baleke, assistant chief nursing officer of LUTH's Pediatric Surgical Ward, said she registered for this training to boost her ability to treat Smile Train patients before, during, and after surgery. "After the training, I feel like I am more prepared to care for cleft patients," she said. "There is a need for oral care in order to enhance the efficacy of the treatment, minimize complications, and hasten recovery after the surgery."
She also noted that she felt the training focused on building capacity where it was needed most — in the communities where children are most vulnerable. "I think Smile Train is a model of how international charities should operate — they have increased capacity locally, empowered patients, and ensured every patient receives all aspects of care."