A Family's Race to Spread Cleft Awareness in Bulgaria
Nothing stops this cleft dad.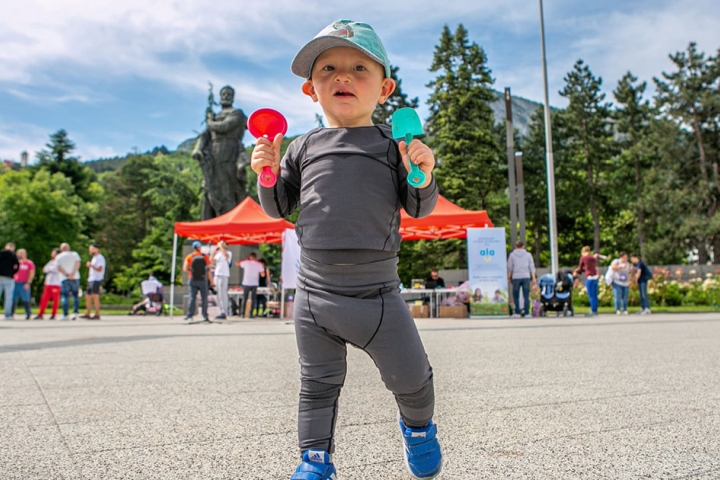 Metodi Simeonov and his wife, Dasha, knew how lucky they were from the moment they learned one of their twins would be born with a cleft. For one thing, receiving the news while Dasha was four months pregnant gave them and their doctor plenty of time to work out a treatment plan. For another, their doctor knew to refer them to the Bulgarian Association for Facial Anomalies (ALA), a Smile Train partner.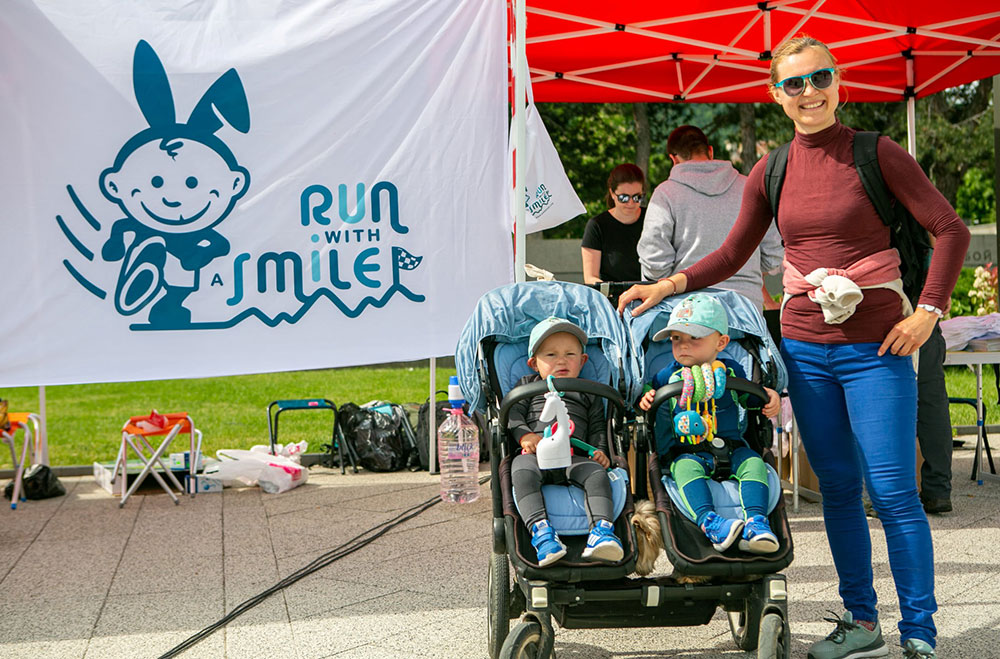 Thanks to the ALA, Metodi and Dasha learned how many surgeries their son, who they named Lev, would need and when. They learned that clefts are the world's second-most common birth difference, affecting one in every 700 babies. They learned that in much of the world, clefts can be deadly if not treated, and that though excellent care is available in Bulgaria, it is also one of the few EU countries where treatment is not fully covered by the state. But the most shocking revelation of all was that some cleft-affected families in Bulgaria did not know that ALA existed; most Bulgarians didn't even know what a cleft was.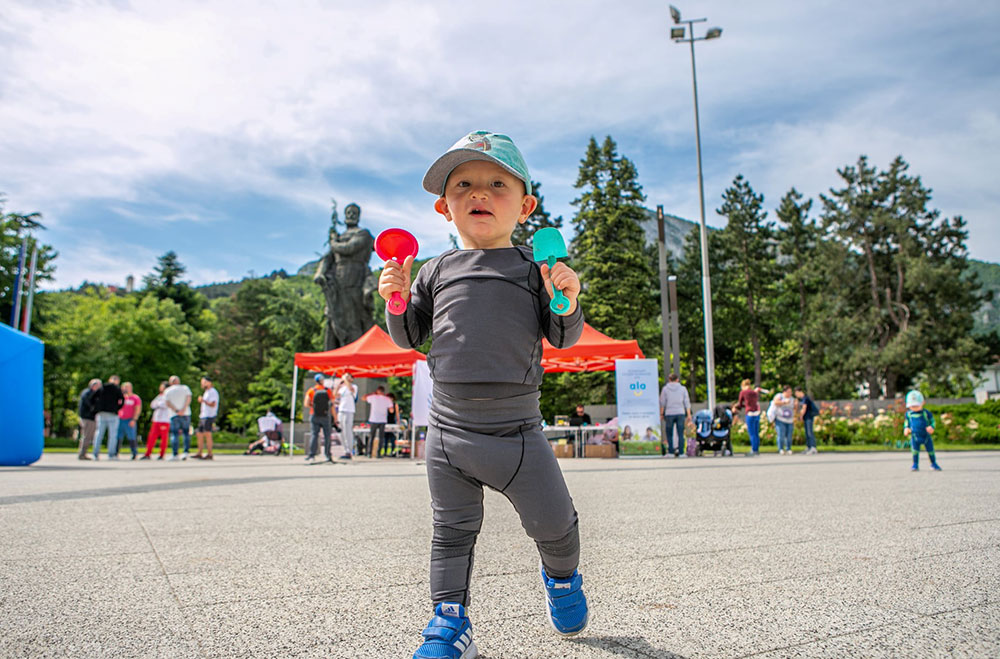 So Metodi got moving to change that — literally.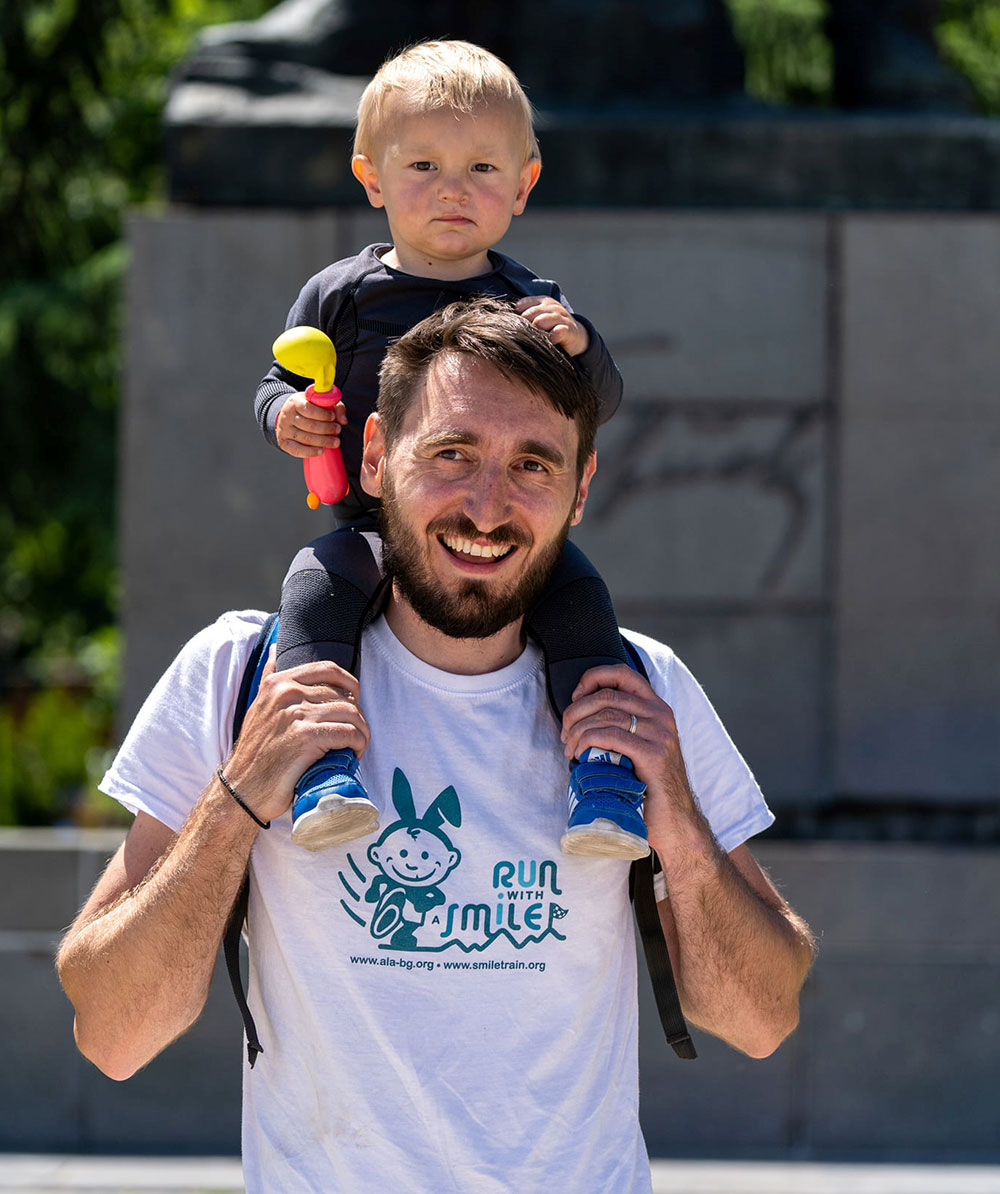 An avid runner, Metodi teamed up with two friends to organize the first-annual Run with a Smile event — a series of two races through the forest-covered mountains and cobbled streets of Vratsa May 22 and 23, 2021.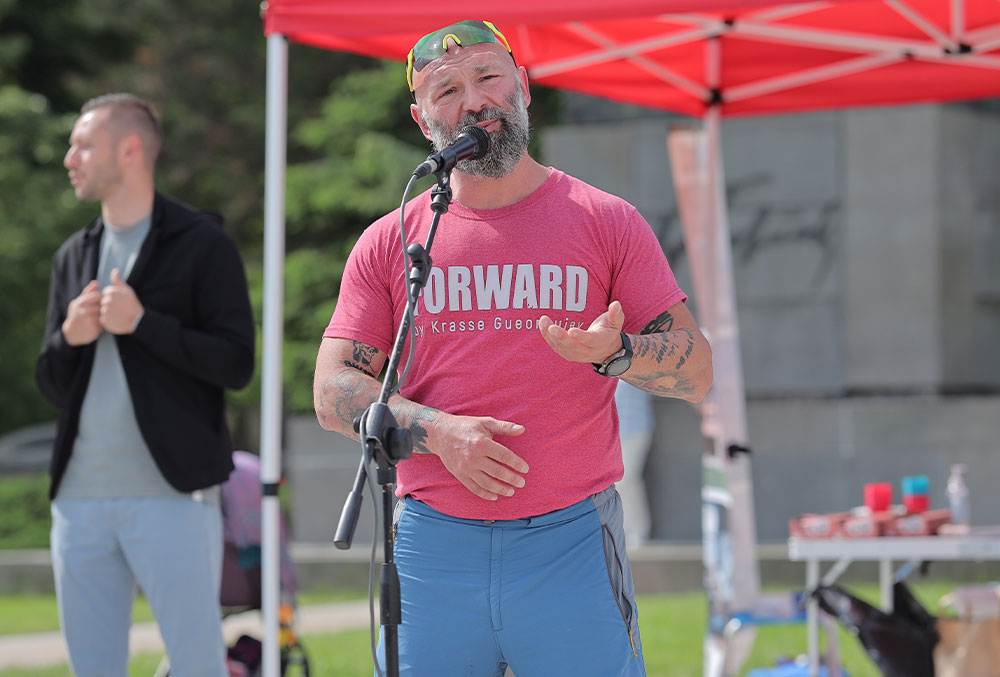 Word spreads quickly in a small country. Soon, three of Bulgaria's most famous runners — ultramarathoners Krassimir Georgiev, Bozhidar Antonov, and Plamen Penov — had signed up, drawing national attention.
When race day came, TV and newspaper crews from across the country were on site, including BTV, Bulgaria's most popular station. They broadcast every word as luminaries such as Georgiev; the deputy mayor of Vratsa; Dr. Youri Anastassov — the most distinguished cleft surgeon in Bulgaria and a Smile Train partner; and many others spoke about the importance of cleft care and the dignity of the cleft community to a national audience.
Then it was off to the races. Day one was a 100k run between the event's three organizers. Day two was open to everyone and featured a 25k trail run through beautiful mountain terrain 3,300 ft. above sea level.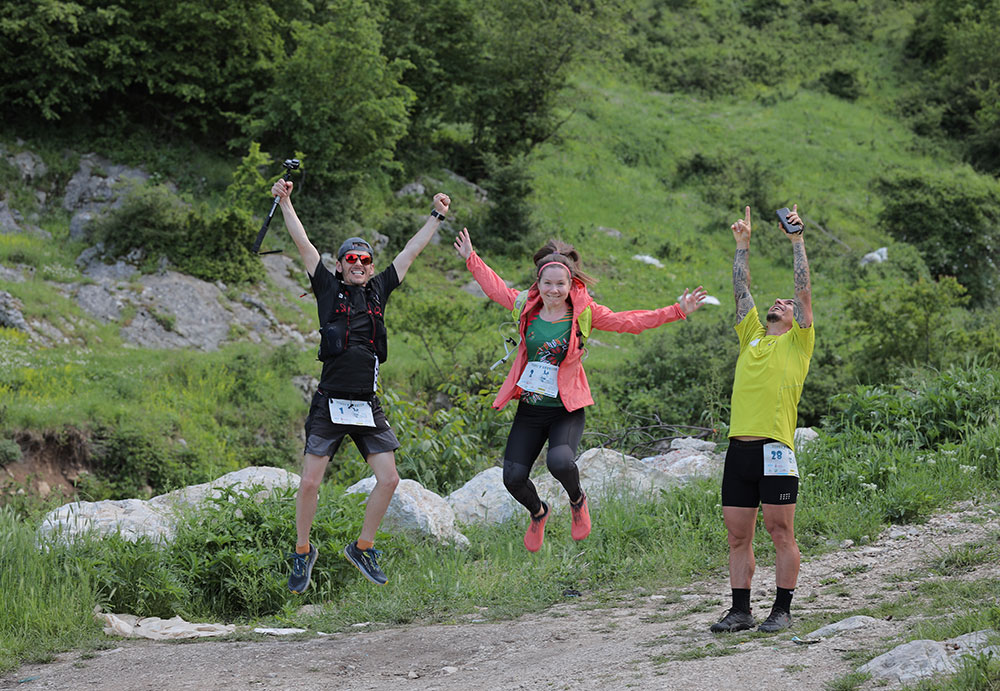 In the end, 72 runners raised $3,400+ for Smile Train! And, no less important, what had been an obscure but common birth difference just a year ago was now in the national spotlight.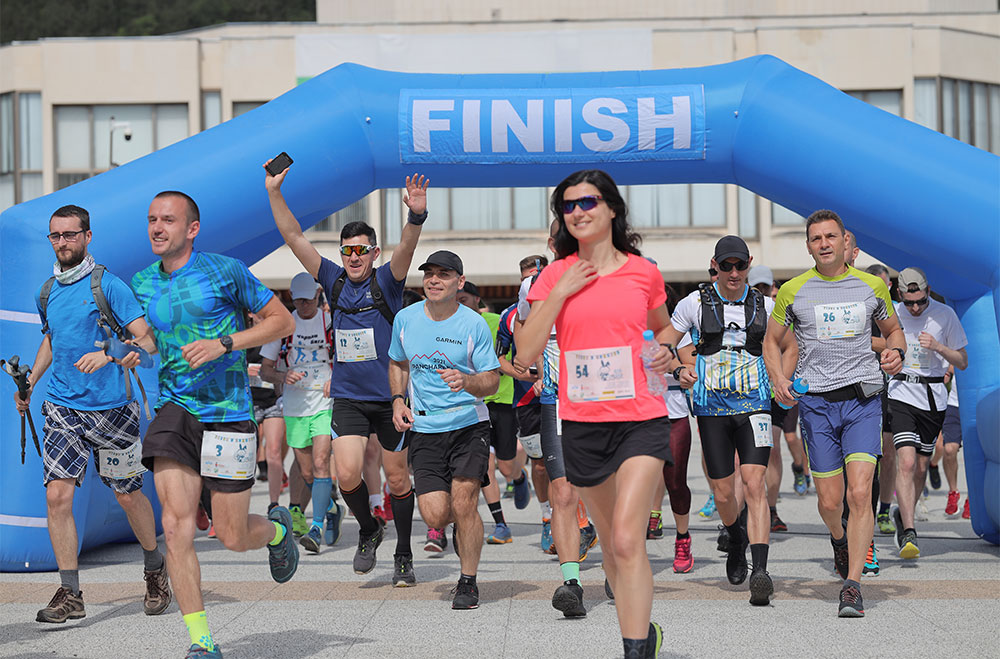 "When I first learned that Lev would have a cleft, I didn't know how dangerous it would be for him if we didn't receive treatment," Simeonov said. "I wanted spread more information because parental involvement in cleft treatment is extremely important."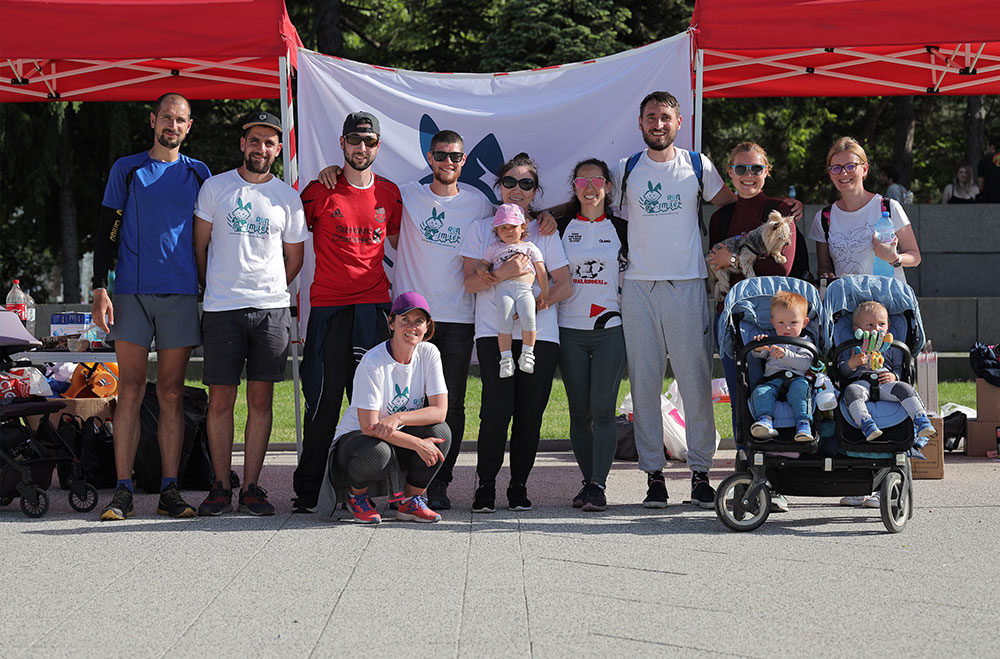 1,000+
sponsored cleft surgeries since 2001
2
active partner healthcare workers
1
active partner hospital