Félix Didn't Need Luck, He Had Smile Train and GSK
Smile Train and GSK worry about the details of care, freeing parents to focus only on their child's recovery.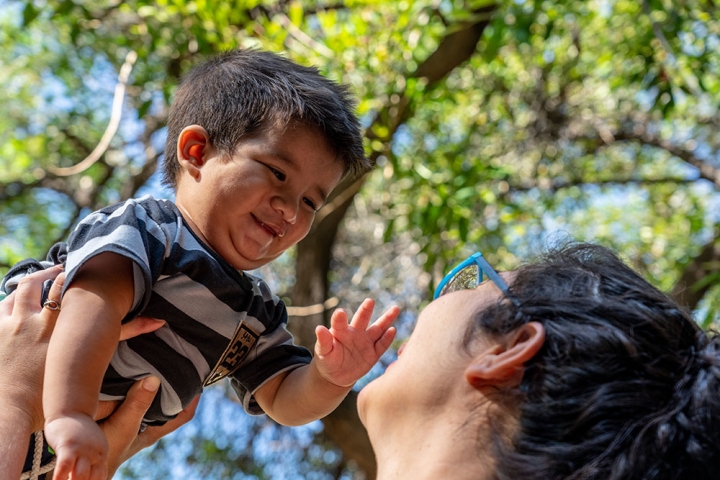 "Don't worry. The doctors are ready for him." Though Noelia did not know Félix was going to be born with a cleft, these words from her midwife did so much to calm her when she first saw him. At that moment, glowing with love for the perfect baby before her, she and her husband only knew they were going to do everything in their power to give their son the support he needed.
After three days in the neonatal unit, they took their doctors' advice and transferred Félix to Smile Train partner Hospital Pediátrico Dr. Humberto J. Notti, right down the street from them Mendoza. There, they met a team of cleft specialists likewise dedicated to doing everything in their power to help Félix receive the care he needed to thrive.
For a baby with a cleft, every day without treatment increases the risk of malnutrition, speech and hearing problems, and other complications. That's why, in 2018, GSK Consumer Healthcare launched a five-year partnership with Smile Train to provide valuable funding, support, and expertise to help even more children around the world like Félix lead full and productive lives.
Thanks to this partnership, when Notti Hospital's Dr. Silvia Torres first met Félix, she was able to immediately prepare a specialized prosthesis to jumpstart the process of closing his cleft before surgery and refer Noelia to a nutrition councilor specially trained in cleft care. And, to Noelia's disbelief, she assured her that, thanks to Smile Train and GSK, it was and always would be 100% free. "Every time I had to put the prosthesis on him or tape it on, I asked the doctor if we would have to pay for something, and she always answered that we didn't. Once, I lost the prosthesis by accident and thought, 'Where am I ever going to get money to pay for it?' But since it was an accident, they made Félix a new prosthesis at no cost. It was a great relief."
Noelia was diligent in using every skill and tool the hospital staff gave her, keeping up Félix's feedings and applying and cleaning his prosthetics every day.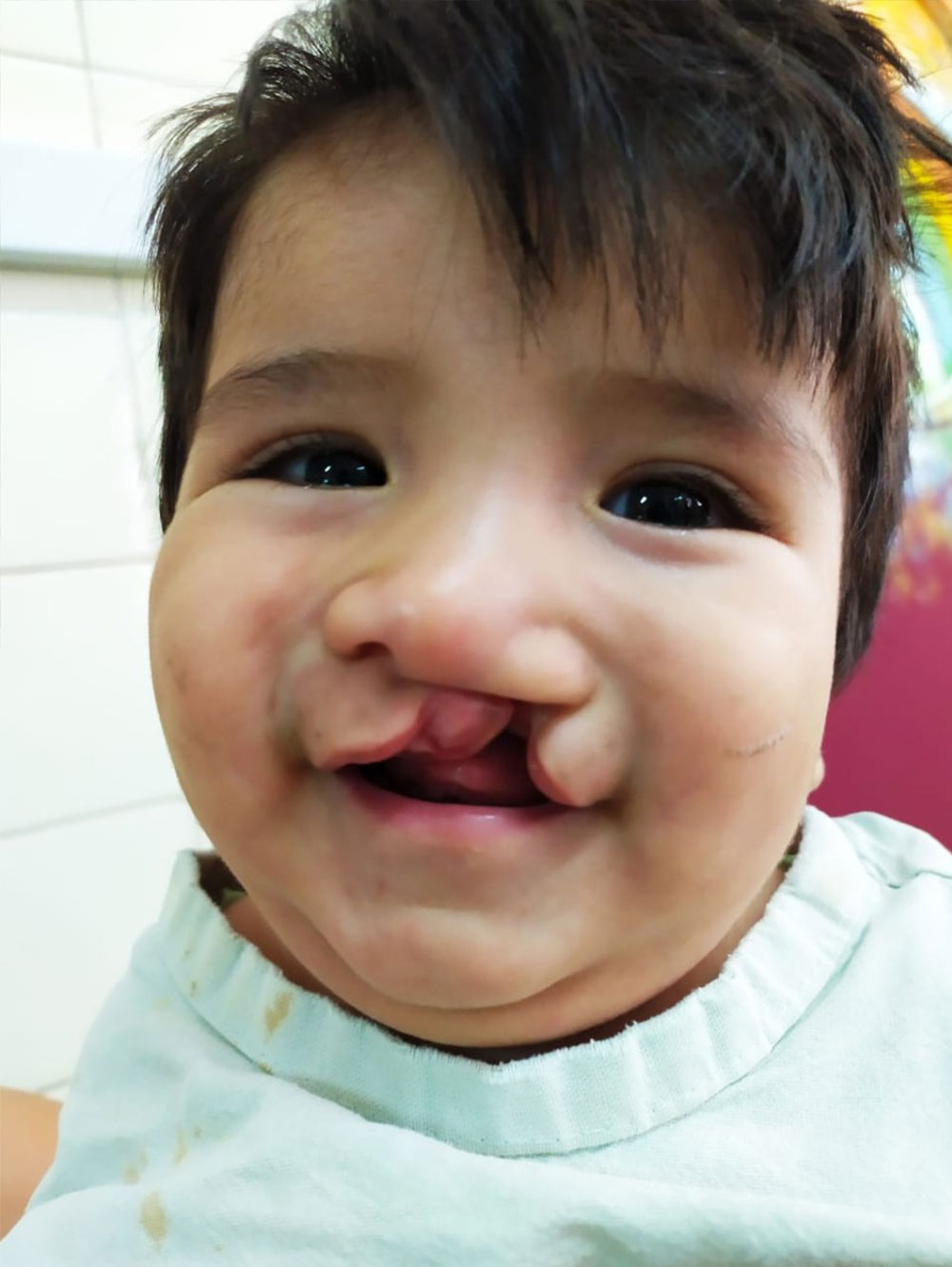 She also made it very clear that if anyone who saw Félix had a problem with him, it was just that — their problem. "I never worried about going out with him on the street; my only concern was for his health," she said. "I don't pay attention to what people might say. Society points to you when you are different, believing they are better, but they are poor in mind and heart."
Yet, all her months of preparation and protection proved completely inadequate when the moment she had spent six months dreaming of arrived at last. "The day of the surgery, I was very nervous; I couldn't stop crying," she shared.
When we entered the pre-surgical room, the anesthesiologist told me, "You have to tell Félix that he will be fine, that this is for his benefit." I smiled at my son with my eyes full of tears and told him, "Go, Félix, they are going give you something tasty." When the surgery was performed… I felt my mind was in another world. When I first saw him after surgery, he looked nothing like I had seen before, but as the days went by, I calmed down knowing this was all for his own good.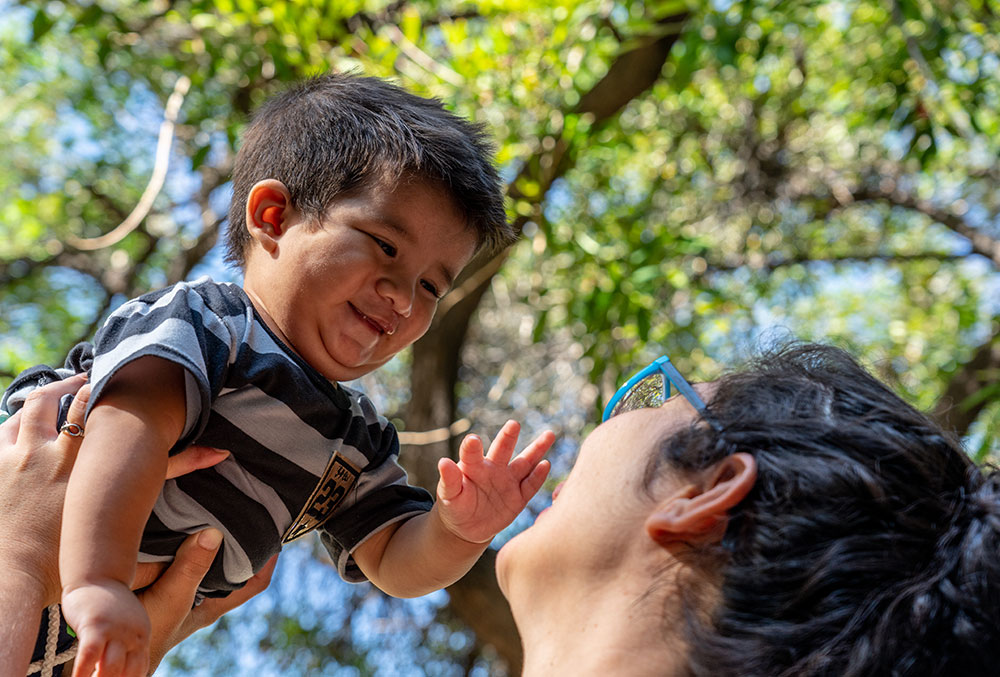 After his surgery, Félix's surgeon, Dr. Jorge Carlos Benegas, gave Noelia a cream to rub on to his surgical scar every day until his stitches came out and scheduled regular follow-up appointments. She has dutifully followed his advice, and now is all ears to what her community has to say about her son. "When friends and family saw Félix after the surgery, they were amazed by the great work the doctors did. They couldn't believe it! They did not notice his scar; they told me it was if he was born without a cleft."
Though the initial results are encouraging, Félix's cleft journey is still only beginning. He is currently in speech therapy and will need more surgeries as he matures, as well as specialized orthodontics to make sure his teeth grow in straight so he can smile his brightest.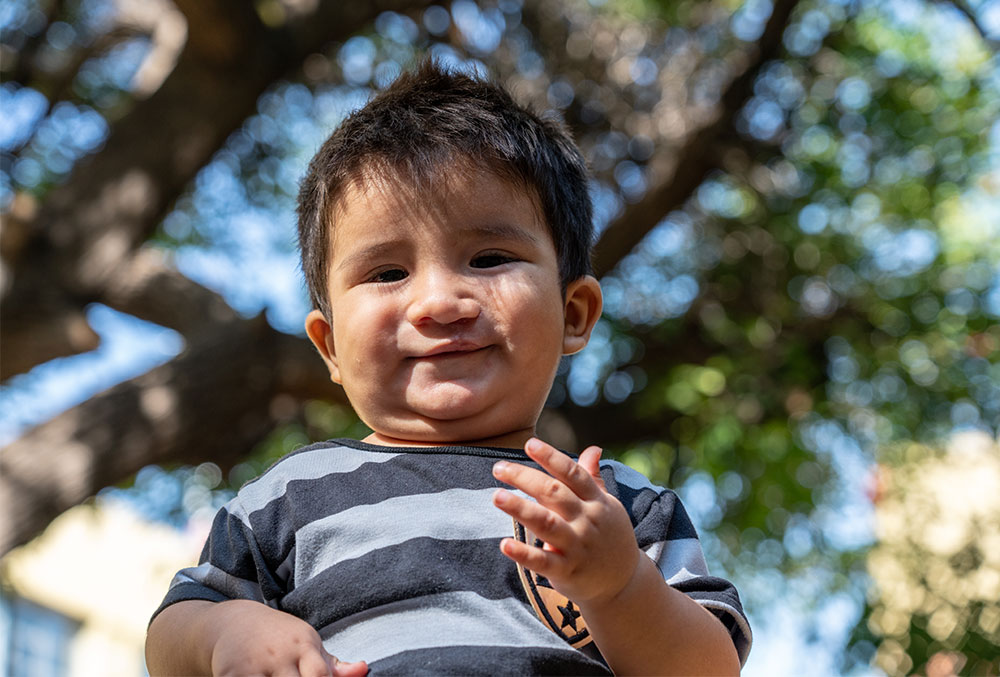 "I am not afraid of Félix going to school; I know he will make it," Noelia said. "My wish for Félix's future is to be happy, not to be afraid of being who he is, not to feel shame for his cleft. He has to love himself as he is.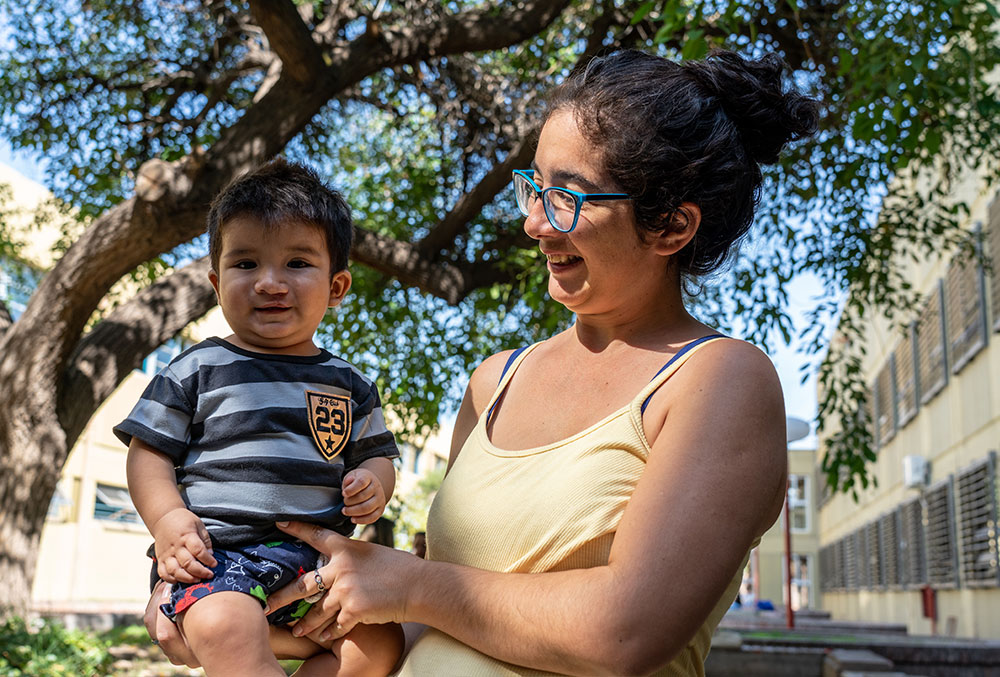 "Smile Train and its supporters have given us everything. The work they do with children is incredible, not only here in Mendoza, but all over the world," she added. "Thanks to them, no one needs to be afraid of having a child with a cleft. All children are equally precious. A cleft does not make any child different."
5,000+
cleft surgeries sponsored since 2002
30+
active partner healthcare workers
20+
active partner hospitals