A Mother Learns to Trust
A cleft mom from Nepal on how Smile Train helped heal her whole family.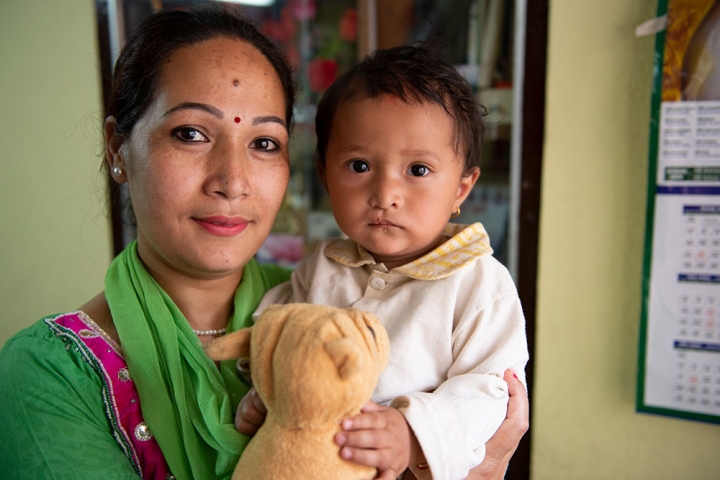 Meiju is the mother of Mrighna, a girl from Kathmandu, Nepal, who was born with a cleft. Below, she shares her family's journey to Smile Train and the healing your support made possible. This interview was conducted in 2018, when Mrighna was just over one year old.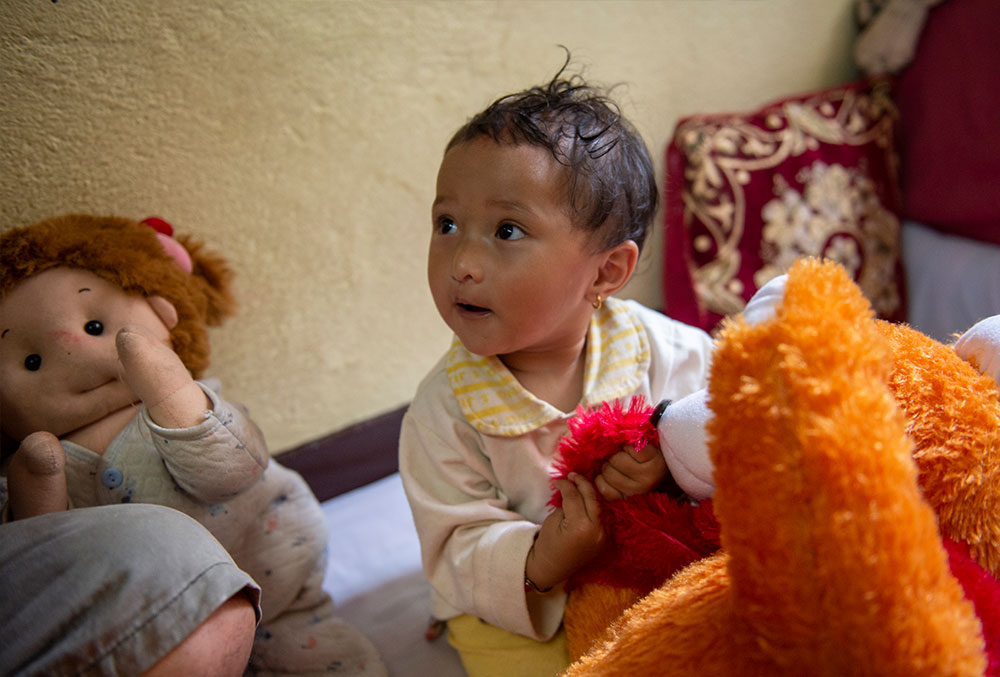 We had no idea that Mrighna had a cleft before she was born. Our older daughter did not have one, so I was very anxious when I first saw it. So was my husband, Bidur. Naturally, we loved her — how could we not! — it just caught us unprepared. We didn't know how to care for her and we didn't want to hurt her. Thankfully, the hospital staff told us that clefts were treatable, and that Smile Train would sponsor the costs of all the care she would ever need at Vayodha Hospital nearby. Knowing that freed us to focus on enjoying our first precious moments with our new baby.
Of course we knew our worries were not over yet. The staff also said that Mrighna would be too little to operate on until she was five months old, and if she wasn't at a healthy weight then, the hospital would be forced to delay the surgery.
I have to tell you this was the hardest, scariest time of my life. You cannot imagine giving your newborn baby your breast then watching it choke her as the milk dribbles out her nose. Fortunately, as she was still a newborn, we were able to transition to spoon-feeding without too much difficulty, and she maintained a healthy weight for those entire five long months. Having to feed my baby without holding her against my body was excruciating, but this kept her healthy and nourished and that is all that matters.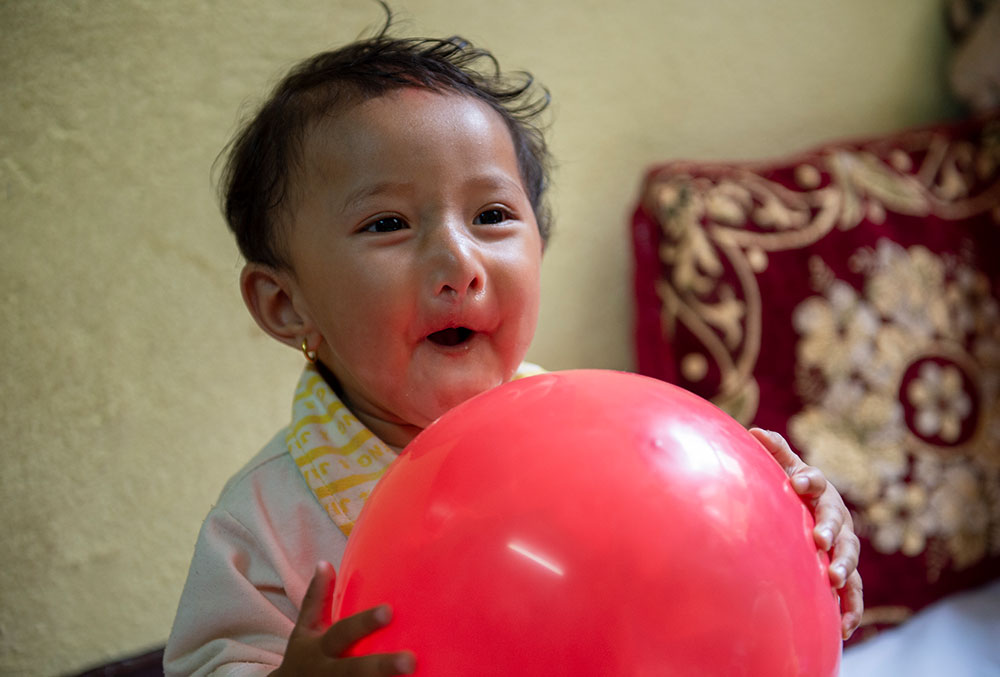 When the day of the surgery came, Bidur and I were both very anxious about giving our fragile baby away to strangers, but seeing her smile for the first time a short while later was the greatest joy of our lives.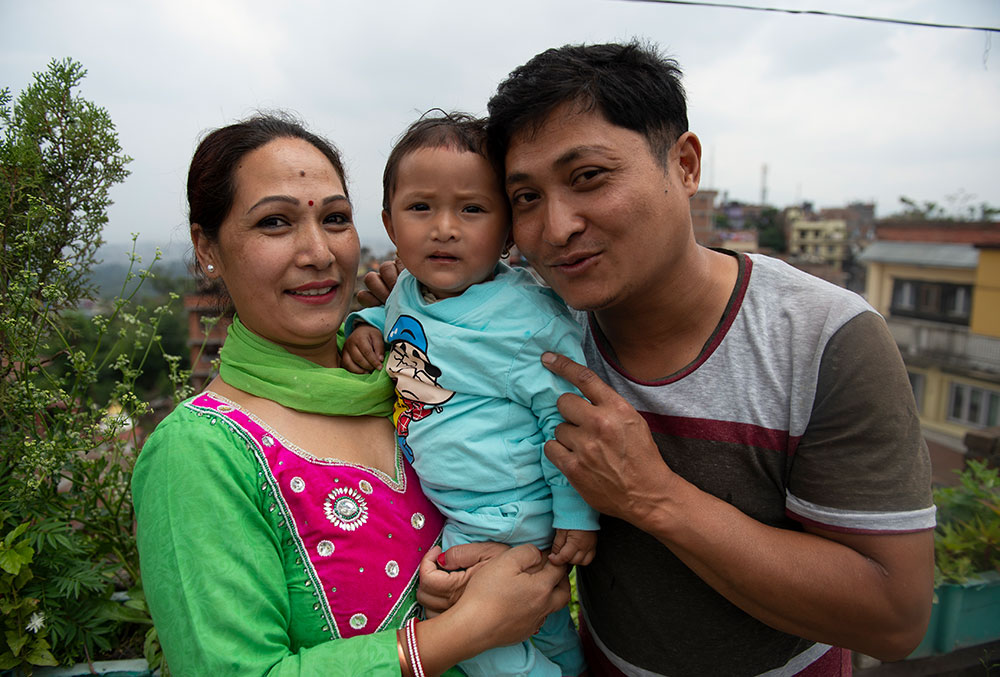 That surgery was to heal her cleft lip. A few months later, we took her back to Vayodha Hospital for a second surgery, this time to heal her cleft palate. That was also a big success, and now she is healthy and eats just like any other child.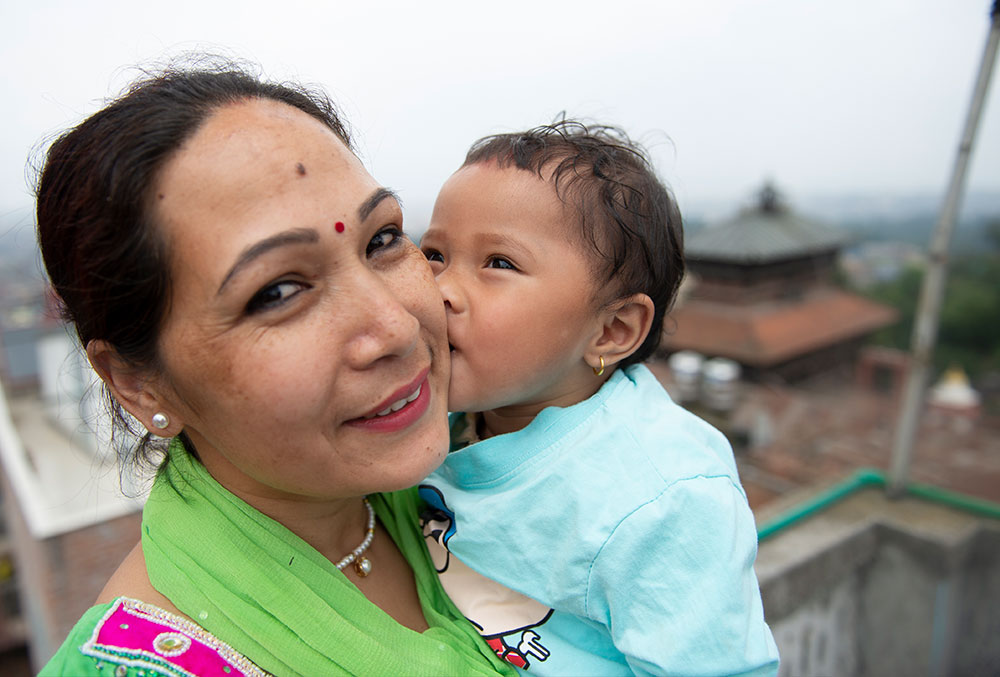 Mrighna is very sweet but also very stubborn and we wouldn't want her any other way! We will support her in any study or career that she chooses, and I know she will succeed.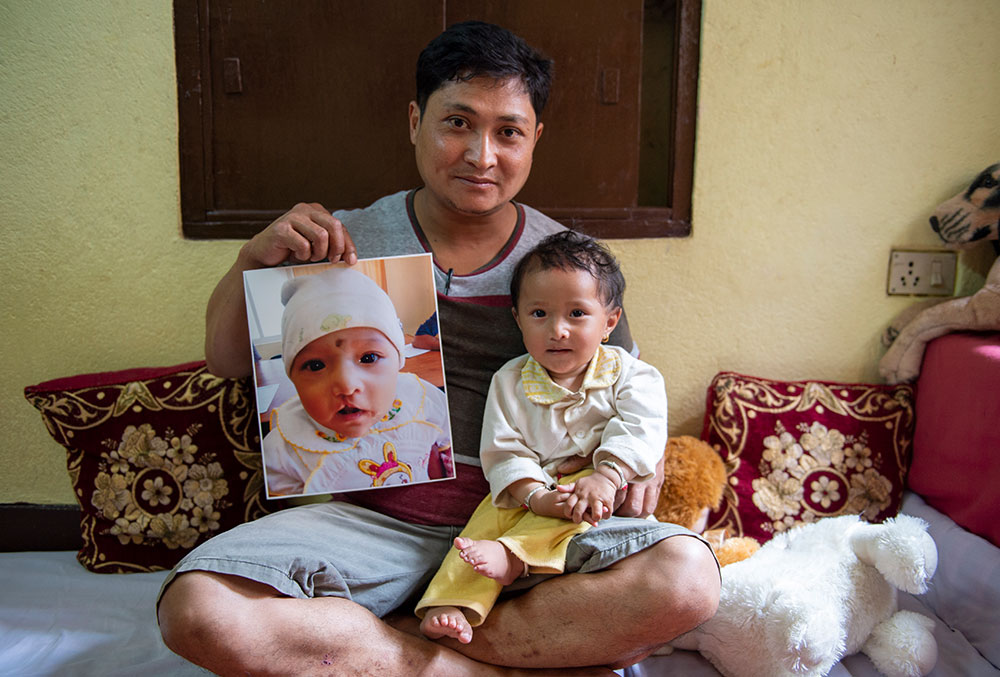 Looking back on Mrighna's cleft journey so far, I find myself reflecting on one incident in particular: how upset Bidur was when he noticed the scar on her face after her first cleft surgery. It's almost funny to think about now because it healed so quickly and now it's as good as gone. But at the time, he was afraid that it might be there forever, and I think our whole experience has been like that: Every time something happened with our daughter's cleft that makes us worry for her health or her future, Smile Train and the Vayodha Hospital staff were there — not only for her but for our whole family — with gentle, kind words and truly expert care. Now we trust that whatever is next, even if it seems difficult at first, they will provide the healing we need. We are beyond grateful, and I advise any other parents of children with clefts to seek Smile Train out immediately so that they, too, can live lives of good health and radiant smiles.
23,500+
cleft surgeries sponsored since 2001
7
active partner healthcare professionals
9
active partner hospitals