We Are Smiles in El Salvador
When their son's life was changed forever, Héctor Rivas and Karen wanted to give the same relief to families across El Salvador.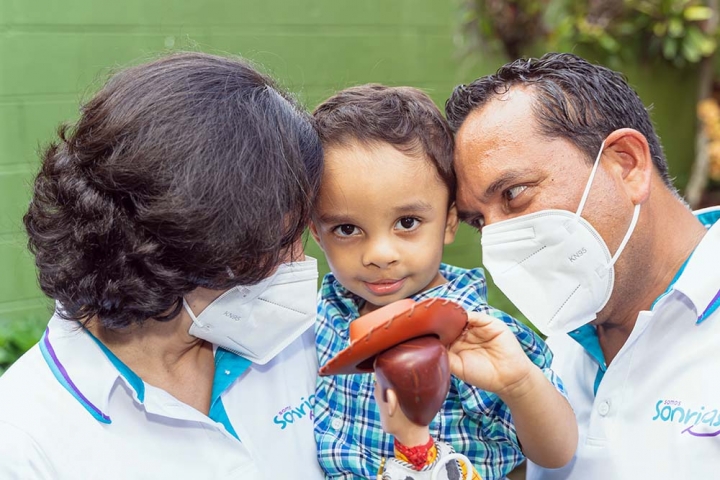 Héctor Rivas and his wife Karen had been praying for a child for a long time, so they were thrilled in 2018 when they finally confirmed they were going to have a baby. The pregnancy was difficult and there were many emergency visits to the hospital, but Héctor Daniel was born that December. To their surprise, their son was born with a cleft lip and palate.
When the family learned that Héctor Daniel needed help, everyone immediately took action. "My sister and brother-in-law reached out for surgical references from our gynecologist. Then, our pediatrician told us that the best surgeon in the entire region was Dr. Patricia de Calderon at Bloom Hospital. My aunt found her online; we found the help Héctor Daniel needed in just two days," said Héctor Rivas.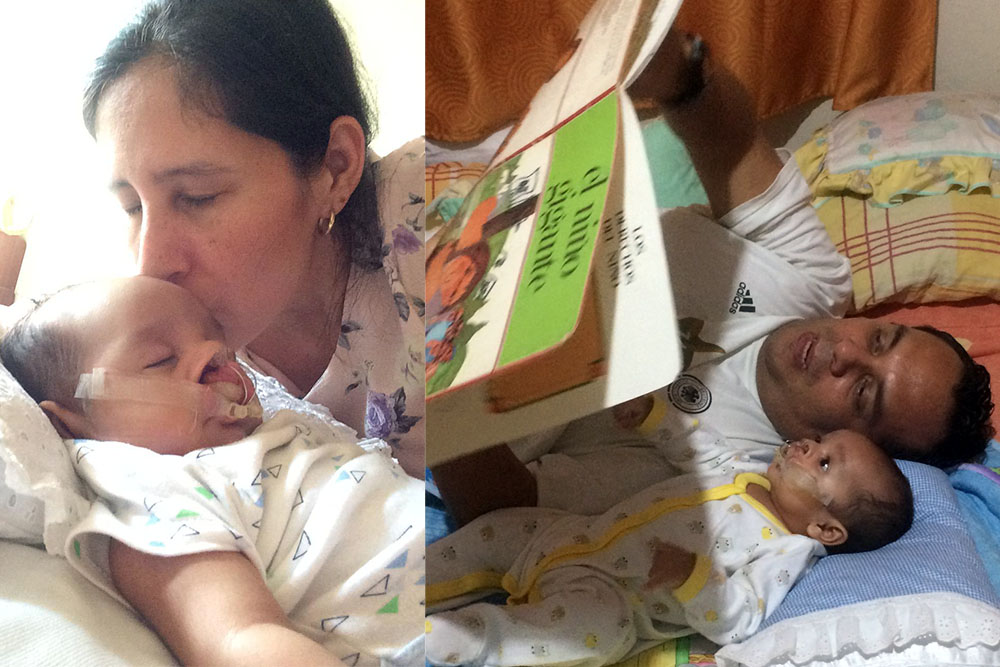 The family received care at Smile Train partner's, Hospital Nacional de Niños Benjamin Bloom, the largest children's hospital in El Salvador. For the first steps of Héctor Daniel's treatment plan, Dr. Sofia Perez started the pre-surgical orthopedics and Karen received feeding counseling so that Héctor Daniel was healthy enough for surgery.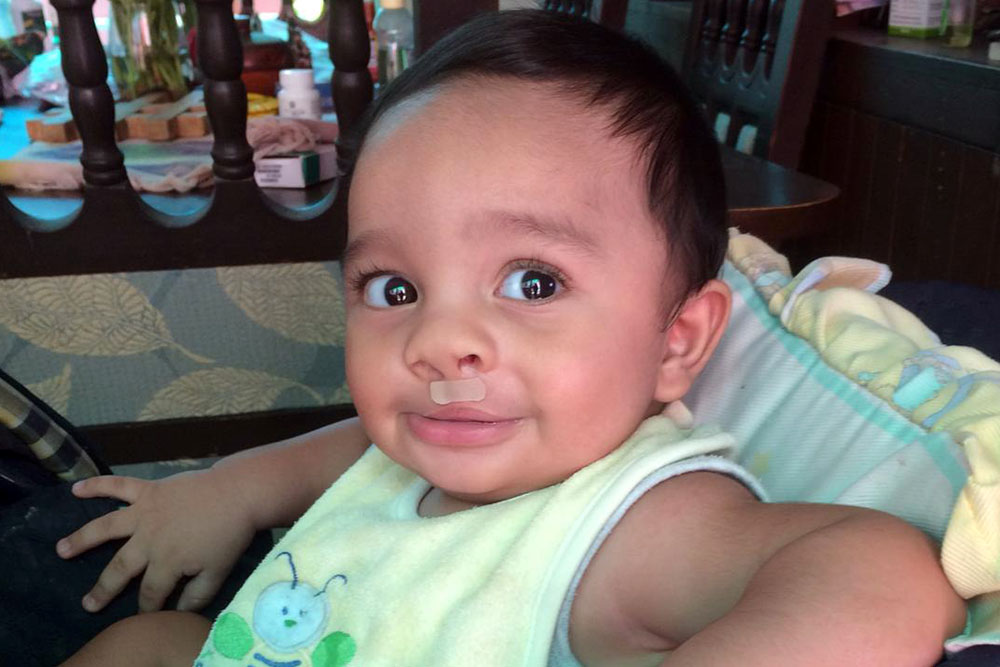 A few months later, Dr. Patricia de Calderón and her team performed Héctor Daniel's cleft lip surgery. Karen and Héctor Rivas were so relieved, happy, and motivated when their son's life changed forever, but they learned that others in El Salvador were not as fortunate. "After Héctor Daniel's surgery, I remember meeting a mother from Canton El Faro who had traveled by bus for more than eight hours to treat her son. We knew we could help," said Héctor Rivas.
They created a cleft parents' support organization called Somos Sonrisas (We Are Smiles) so patients with clefts and their families in every corner of El Salvador would be able to receive the same sound medical advice and timely cleft care their son received.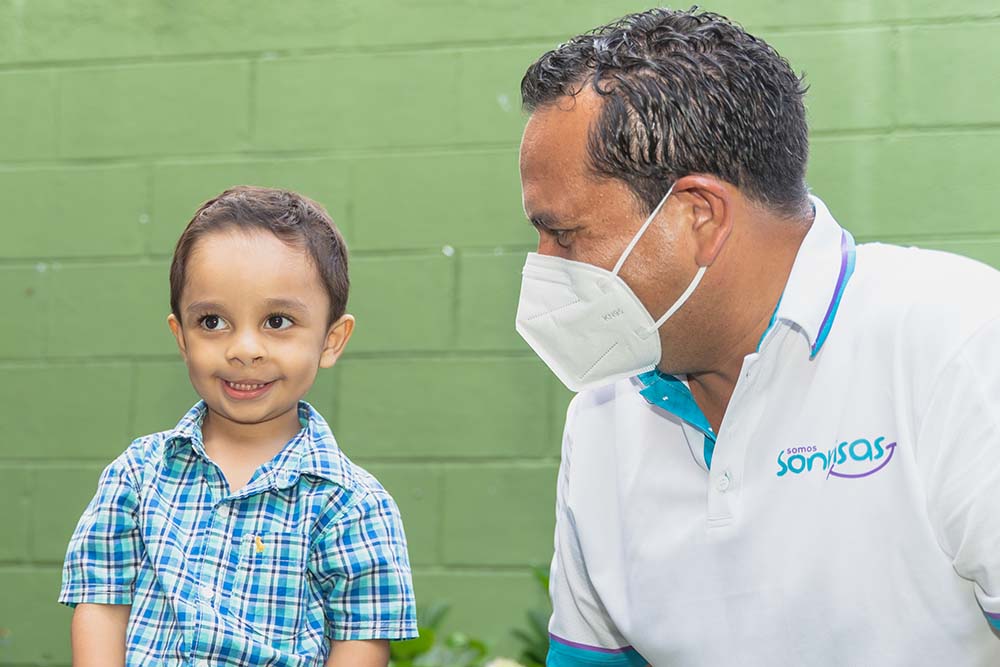 When Karen and Héctor Rivas find a new child with a cleft on social media, their website, or in response to flyers placed in 262 municipalities, they talk to the parents to find out what the patient requires before, during, or after surgery. This may include information, special bottles, formula, dental care supplies, transportation to Hospital Nacional de Niños Benjamin Bloom, lodging, ointments, or special requirements. 
While there can be misinformation and some parents and patients can initially feel mistrust, Karen and Héctor Rivas say that sharing their own success story usually helps people embrace hope.
"We feel truly blessed. That is why we have committed ourselves to doing everything in our power to help every baby born with a cleft in this country access the program at Hospital Benjamin Bloom. When Héctor Daniel was born, we were filled with doubt and uncertainty, but to feel we have become a link in a chain of hope for many parents in El Salvador… that is amazing! It is our honor to keep the chain going by sharing our blessings, and we are grateful for the opportunity." – Héctor Rivas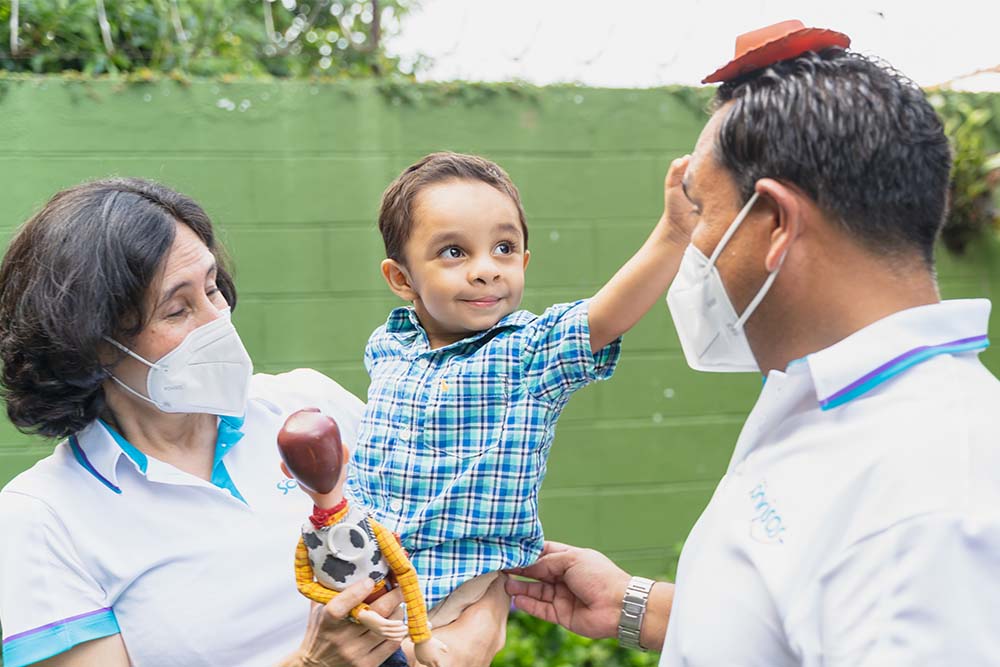 Héctor Daniel is still on his cleft treatment plan, and he recently had his cleft palate surgery. The Bloom Hospital team provided the family with a post-surgical nutrition plan, and Héctor Rivas and Karen hope to publish the recipes to help other parents dealing with the same issues. 
Héctor Rivas had a message for Smile Train donors: 
"Smile Train changes lives. This is not just help to get surgery, but lifelong comprehensive support. My son used to smile only with his eyes. We could see his smile even if it did not exist yet, and now the smile is real. Many thanks to those who contribute to this organization; their generosity helps families like ours smile. It is important that these contributions continue to happen, because that is what ensures that so many families, with little or no resources, are able to receive the right information, the right treatment, with the right people." – Héctor Rivas