Impact of the COVID-19 Pandemic on Perioperative Providers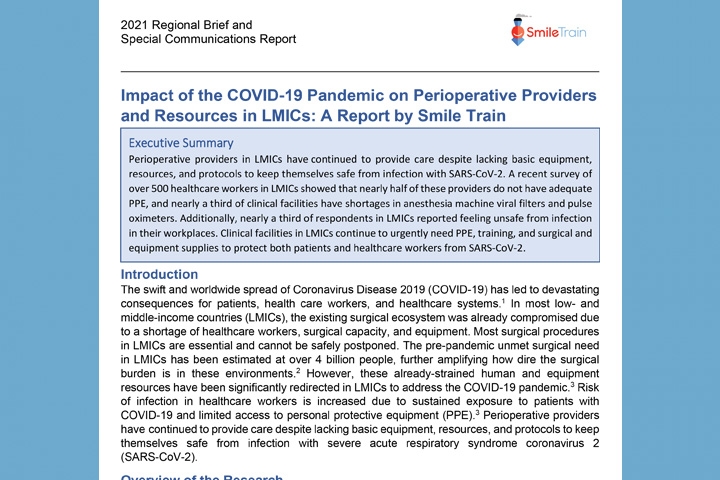 The swift and worldwide spread of Coronavirus Disease 2019 (COVID-19) has led to devastating consequences for patients, health care workers, and healthcare systems. In most low- and middle-income countries (LMICs), the existing surgical ecosystem was already compromised due to a shortage of healthcare workers, surgical capacity, and equipment.

In this special communications report, we outline Smile Train's response to COVID-19 as well as key research on gaps in resources for perioperative providers during the pandemic. 

This report utilizes data from a survey conducted by Lifebox with support from Smile Train and Jhpiego. We would like to gratefully acknowledge Lifebox and Jhpiego for their research efforts and recommendations to enhance provider safety during the COVID-19 pandemic.