An Interview with Youth Ambassadors Sharvi and Shaivi
Their Walk for Smiles Fundraiser recently raised an incredible $16,000+ for Smile Train and we wanted to know more about the key to their success.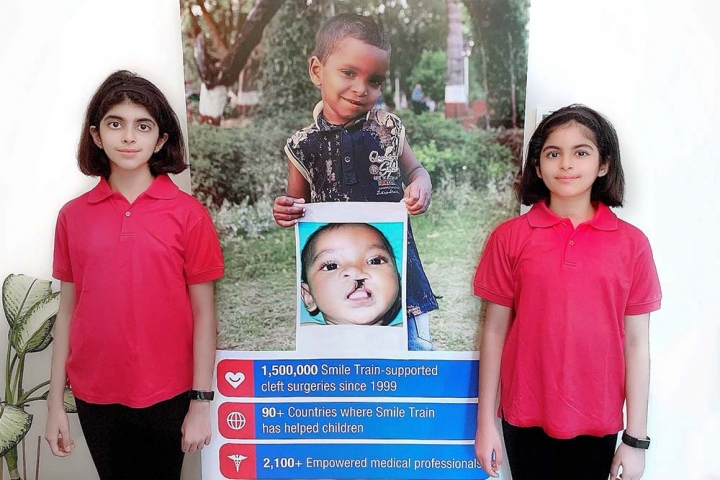 We recently talked to our Youth Ambassadors' Sharvi and Shaivi – the twin sisters behind the charity and social media accounts Heartmade Dubai. 
Why is it so important to you to use your social media presence for good?
We were seven years old when we started fundraising. We were deeply moved by stories told to us by our parents of underprivileged children all around the world. We began fundraising by selling handmade cards at school family fun bazaars. After that we wanted to raise bigger sums and reach family, friends, and other people so we figured the best way to do this was via social media. We have only known social media as a means to reach out to people for fundraising. 
How did you learn about Smile Train and why did you choose to focus on our cause? 
We do not have a personal connection to clefts. [Smile Train's Manager of Development, United Arab Emirates] Ms. Afaf Meky was the one who introduced us to Smile Train and are very grateful for that. We had no idea that cleft lip and palate was such a big issue for so many children and their parents all over the world and more so that it was treatable and life-changing for those fortunate enough to have access to the medical help needed. Smile Train's work inspired us greatly; we believe all children should have an equal opportunity in life and something that can be easily fixed like clefts shouldn't ruin any child's future. We felt the need to highlight clefts and make as many people aware of this as possible. We have learned so much along the way as well and are honored to be associated with Smile Train.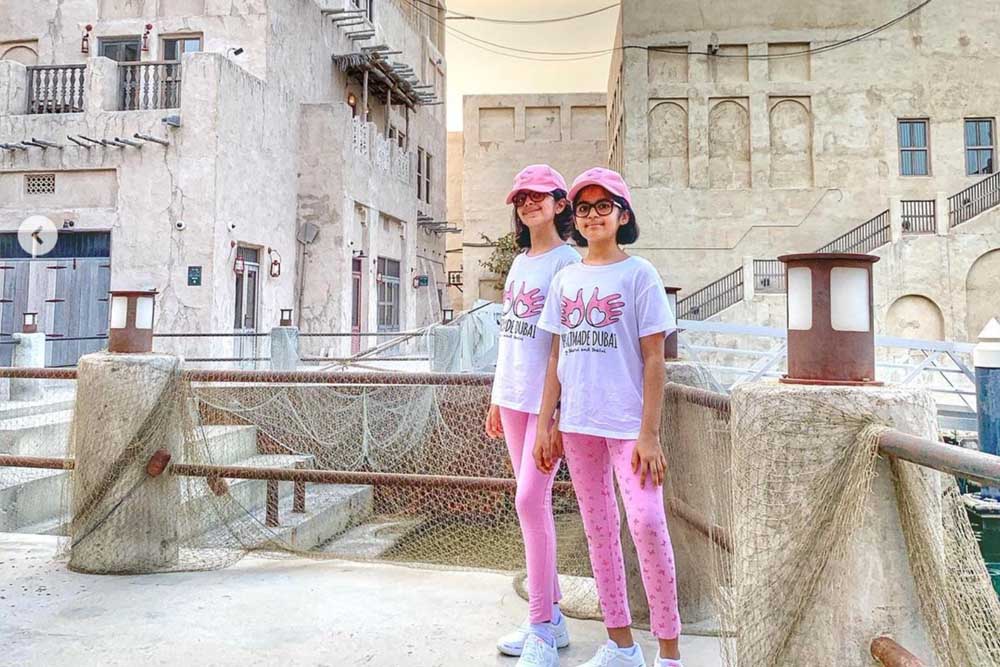 What do you do in your roles as Youth Ambassadors? 
Our main goal is to firstly raise awareness about cleft lip and palate and how via Smile Train people can help in changing the lives of children. We wanted to raise a lot of funds for Smile Train so more children would have a better future.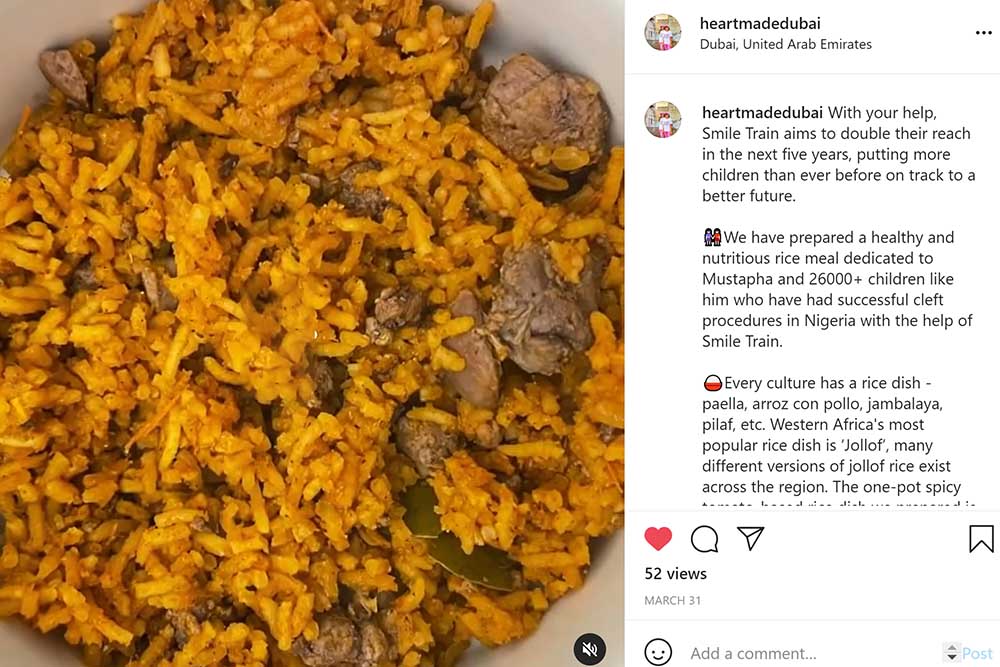 Your Heartmade Dubai accounts are full of amazing recipes from around the world. What inspires you to post these?
We are all one and the future of humankind rests with children. We love to eat and cook different kinds of food from all the different places in the world. Since travel has not been possible, we thought of experimenting with cooking food from different parts of the world. We thought, why not link food to children helped by Smile Train in various countries to feel a connection with them too! Plus, food is enjoyed through the mouth and those who have had successful surgeries would now be able to enjoy their meals like never before. 
What is your advice to other young people looking to use their passions to make a difference? 
Just start today and do whatever you can to bring a smile to someone's face. The world needs all of us to come together as we share a common destiny. A great quote often read out to us by our parents comes to mind when we fundraise, "How wonderful it is that nobody need wait a single moment before starting to improve the world." ― Anne Frank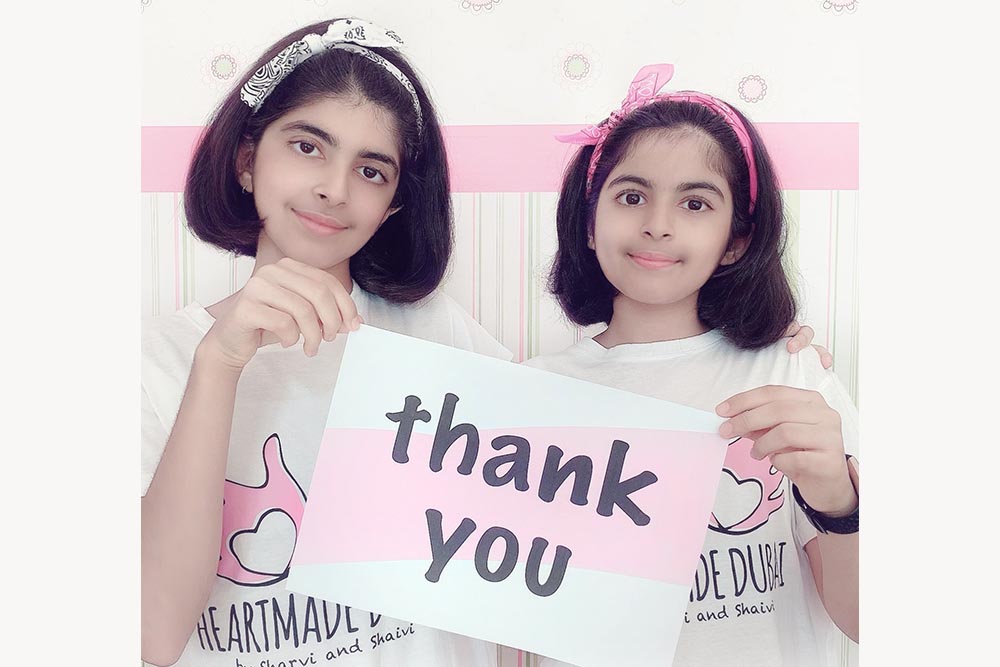 If you could travel to visit any place where Smile Train has active local programs, where would it be and why?
We would want to travel to India to meet Pinki Sonkar, the girl from the documentary 'Smile Pinki' and other kids like her, hear their success stories firsthand and see the life they're living post-surgery. It's thanks to Pinki we got so motivated to make a difference in the lives of children born with clefts.
What would you say to a child with a cleft whose life was transformed thanks to your advocacy? To their parents?
Glad we could contribute in a small way, to their parents, give the best possible chance to their children to be and do good in this world.
Is there anything else you want to say to your fellow Smile Train supporters around the world?
We are so proud, keep up the great work!
Feeling inspired to make a difference in the lives of children like Sharvi and Shaivi do? Check out some ways you can get involved.