"I Am Resilient!" Meet Smile Train's Program Manager for East Africa
A conversation with one of our heroes.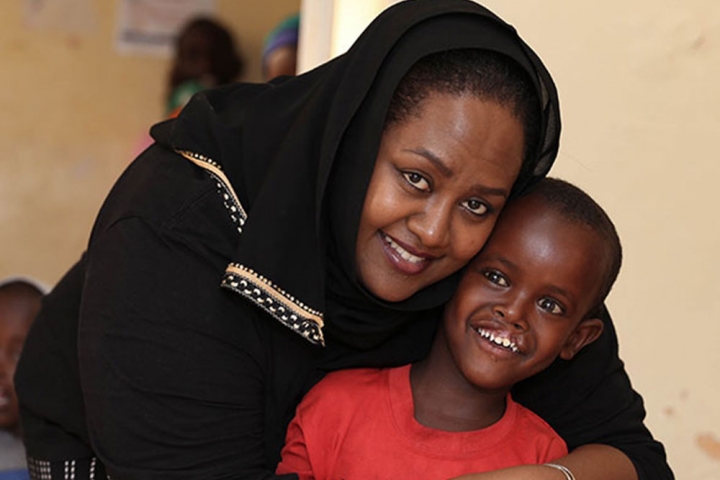 How did you first encounter Smile Train?
My first encounter with Smile Train came through a friend who had been a Smile Train partner surgeon for many years and had told me about their work.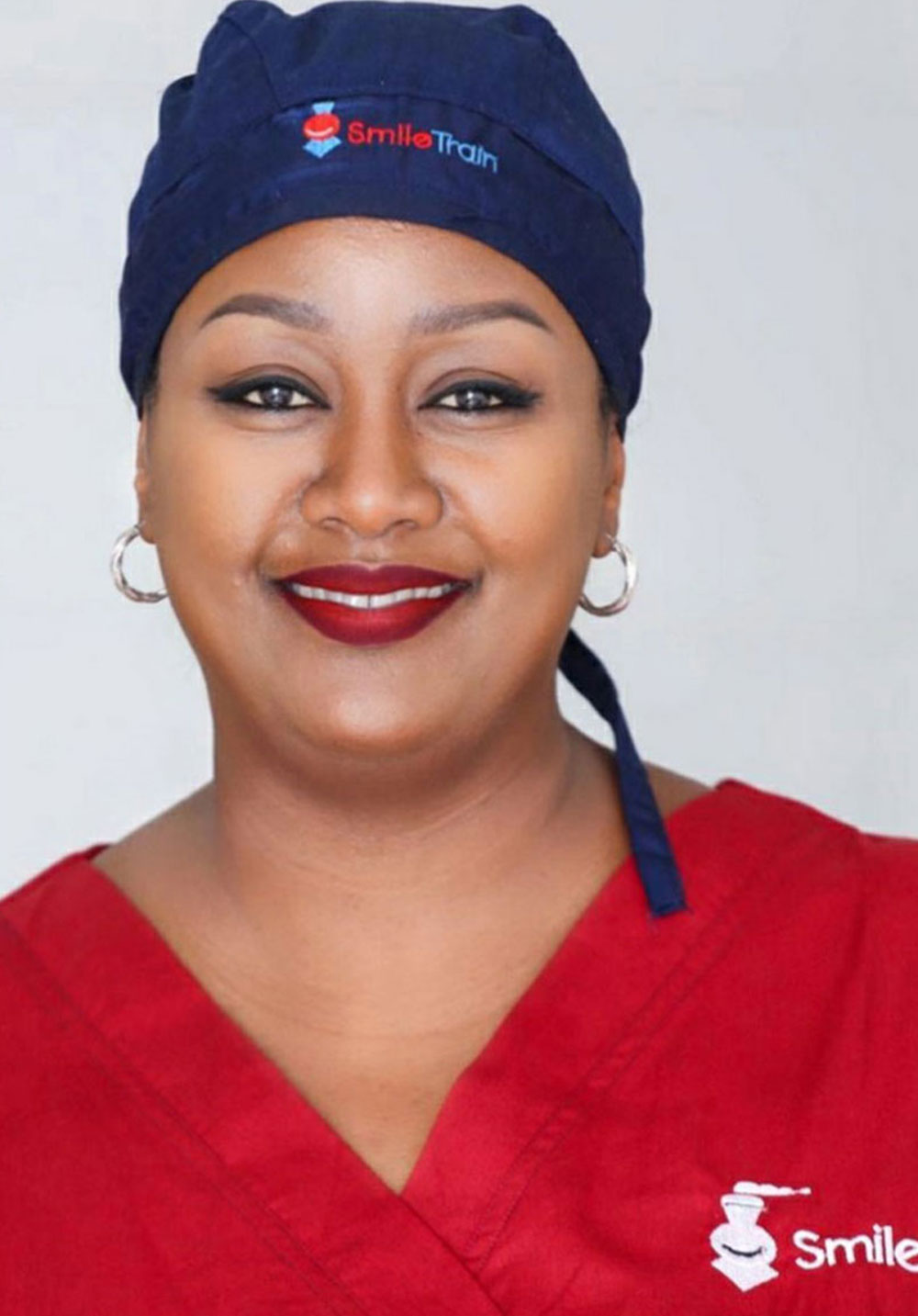 What was your background prior to Smile Train?
I am a marketing professional. For the last 18 years, I worked in development with various NGOs and other organizations. I also worked in the private sector, both as an employee and an entrepreneur. While in development, I worked in administration, program and finance management, recruitment, and human resources management. I also spent some time as a corporate events manager and operations and productions head for the international fashion brand LEMLEM.
What has it been like to work at Smile Train?
Smile Train has been quite a unique experience because the impact of our work is immediate and the transformation is ever-rewarding. It is remarkable to watch a child's life change and the lives of their family improve in such a short time because of cleft treatment.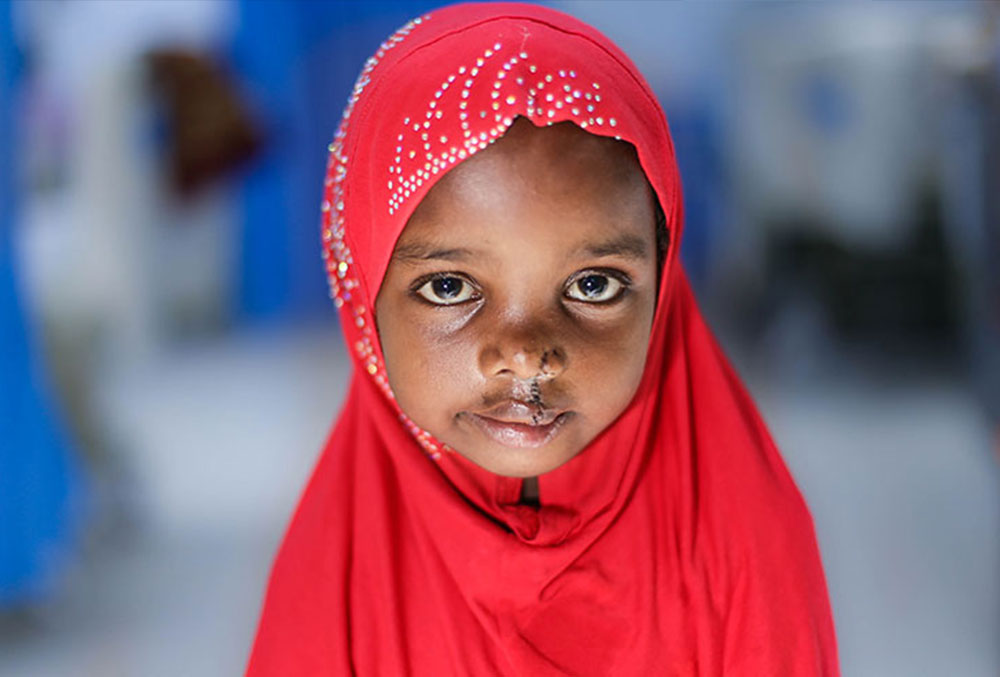 Is there a patient who particularly inspired you?
Yes, a child from Somalia named Kaafiyo stands out amongst the many patients and families who inspire me.
I first met Kaafiyo back in 2018 when we went to Somalia for cleft outreach. There she was, a four-year-old amongst many children with clefts waiting to be screened by the surgeon for a surgery the following day. She was a small girl, and had it not been for her cleft, she would have been playing freely with other children or attending school that day. But instead, here she was at that hospital with her aunt, hoping for her cleft to be healed.
What I remember clearly about Kaafiyo was that, even at such a tender age, she kept covering her mouth with her hijab all the time as though someone had told her to keep her mouth covered so no one will see her cleft.
When it was her turn to be screened, the surgeon slowly gestured for her to remove her hand, but she would not budge. He gently pulled down her hands from her mouth as she looked at her aunt, scared and unsure.
As soon as he finished, she quickly covered her mouth again. The burden of shame this child carried was obvious to me. It made me wonder — what if this was my child?
That experience made me realize how important and profound my work is, the fact that I am given the opportunity to help give these children a second chance in life each day. I am always humbled!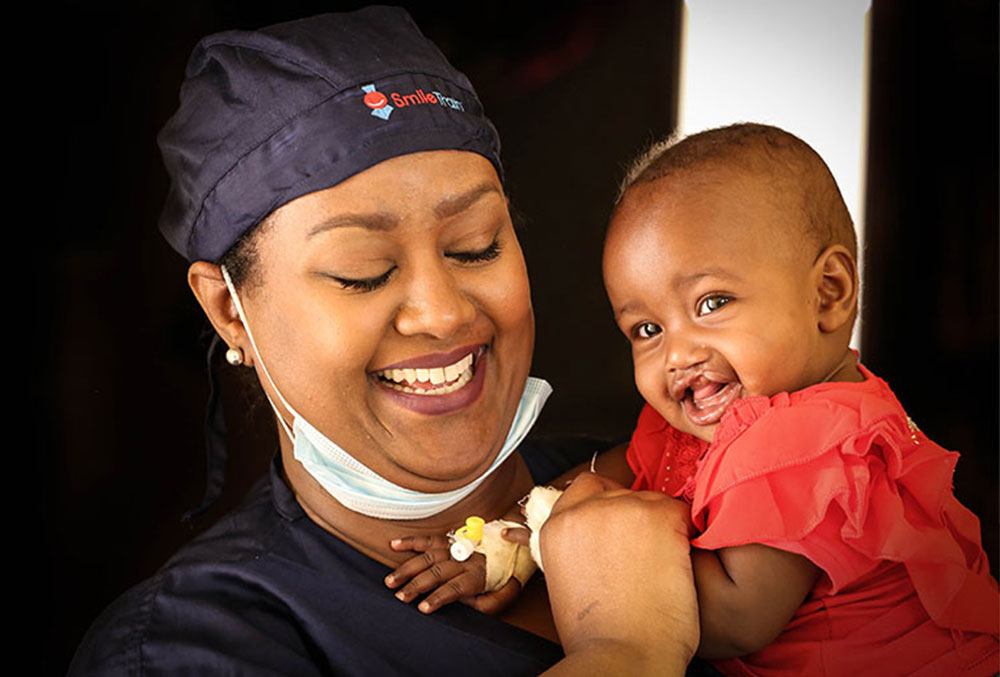 Ethiopia accounts for the highest number of cleft treatments in Smile Train's East Africa region. How do you ensure our programs there continue to grow?
First, it is important to have committed partners who are willing to go the distance to deliver results. It is vital to establish a strong and steady relationship with each of them to understand their needs and respond to them quickly. This solid foundation creates a favorable space for growth and fosters mutuality.
Then, once you have the right partners, it is important to communicate with them regularly so you can build on what is already working and articulate short- and long-term plans.
Another way of ensuring growth is to always look for new and innovative ways of bringing in new partners, supporters, and allies who will contribute to the overall program in an effective and efficient manner.
Finally, I use every opportunity to promote our program and advocate for children with clefts. I'm always on the lookout for passionate and committed people from all walks of life so I can get them to use their platforms to create awareness about clefts and demystify the taboos that surround those affected by them.
What are your strategies for raising awareness and growing programs in your region?
My strategy involves a four-pronged approach:
Tapping into both mainstream and social media.
Working closely with non-clinical partners who can get accurate information about clefts to the grassroots.
Engaging community health workers and local celebrities.
Using every opportunity to tell the stories of children with clefts and encouraging people to pay attention and be on the lookout for potential patients in their communities.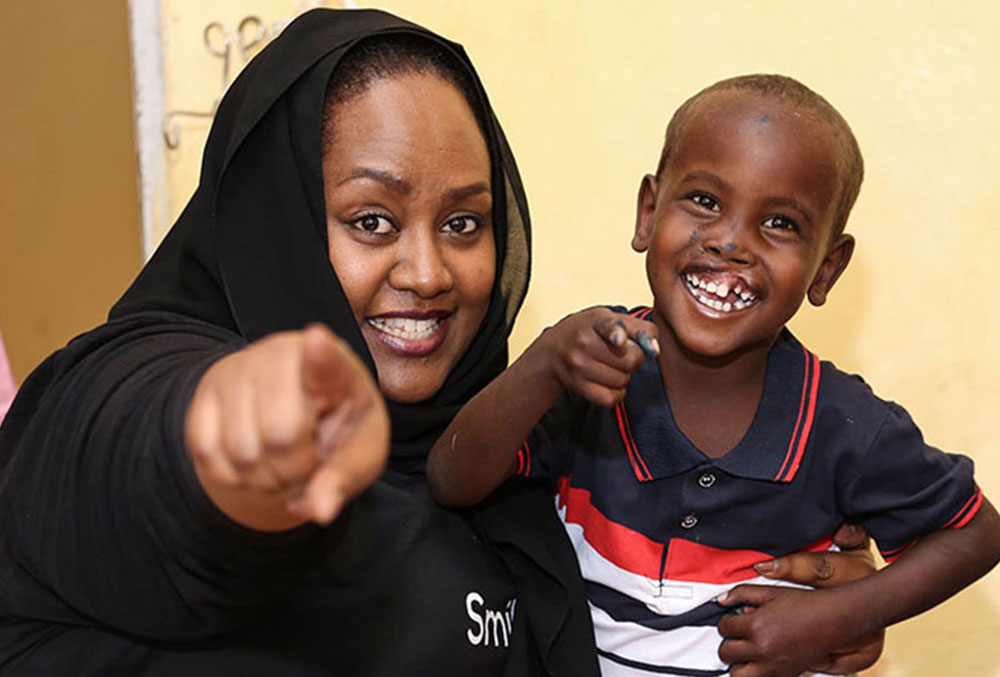 What more can be done to strengthen programs across the region?
We still have a long way to go advocating for that child with a cleft concealed somewhere in a faraway village who is incapacitated and isolated because of the way they were born. We have yet to address the needs of so many children who have managed to find a treatment center, but are malnourished and not fit for surgery. We must provide speech therapy to children whose palate has been healed, yet still struggle to speak.
It is crucial that Smile Train works both internally and with our external stakeholders to overcome these challenges and so many more. It is also crucial to engage media agencies, local NGO's, faith-based organizations, and most importantly, local governments. Getting social workers, traditional healers, and experts in rehabilitation involved also helps strengthen our programs across the region.
What are some of the challenges you have experienced working in the Horn of Africa?
While there are many challenges, the lack of security and the political instability of most of these countries is the greatest. It is also difficult to find trained professionals with adequate qualifications who can help advance our programs. So, the overall volatility of the region combined with poor socio-economic conditions, poor leadership, and luck of accountability has significantly weighed down on the infrastructure, safety, and quality of its healthcare services.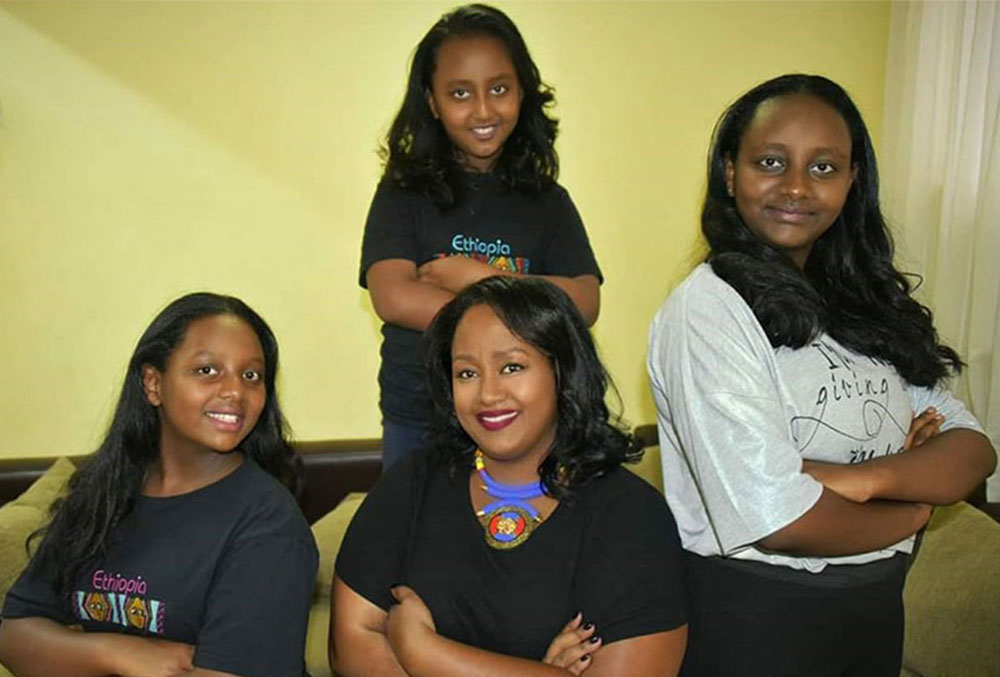 Tell us about your family.
I was born and raised in Addis Ababa, Ethiopia. My father, Zemichael Barnabas, and my mother, Nigisty Yemane, were both accountants. My younger brother, Hiruy, is an IT director for a private bank here in Addis. Even though I come from a small family, I managed to slightly grow the size of my family when I had my own.
I am a mother of three girls: Yadel Ameha (16), Abigel Ameha (15), and Perez Ameha (13). They are the most valuable gifts I have received from God. They are affectionate and humble children who are a joy to be around. My parents managed to give us a safe, loving, and abundant childhood. I just hope I have been able to give my own children half of what I have received.
As a woman who is entrusted with the responsibility of raising a family of girls and as someone who manages programs in some of the world's most challenging countries in terms of security, harsh climate, and difficult traditional norms towards women, I consider myself blessed to have been able to serve and make an impact in the lives of so many vulnerable children.
It makes feel proud that as a woman I have been given the tools to navigate spaces where I do not speak the language nor am I from the same cultural background. Smile Train has enabled me to cross borders, venture out into new territories, test out my capabilities, and prove to myself that I am more than what I had believed myself to be. I am resilient!
Help Smile Train build resilient healthcare systems and resilient families in East Africa and all over the world.