Adriana Zavalaga: It Starts with Nutrition
Adriana is bringing nutrition education to cleft-affected families across Peru.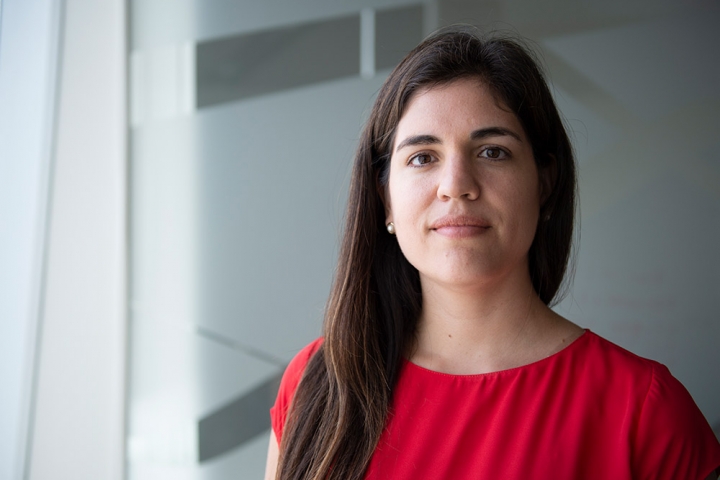 *The images used in this story were taken before the COVID-19 pandemic.
Ten years ago, Adriana Zavalaga was working as a nutrition counselor in a renowned private practice in Peru — primarily working with clients who were overweight or had insulin resistance. A fellow nutritionist friend told her that Smile Train partner Mision Caritas Felices (MCF) needed volunteers to work with people with clefts and their families. "I've always loved using science to help others," she said. So, she contacted MCF and signed up to donate her time and expertise as a nutrition counselor.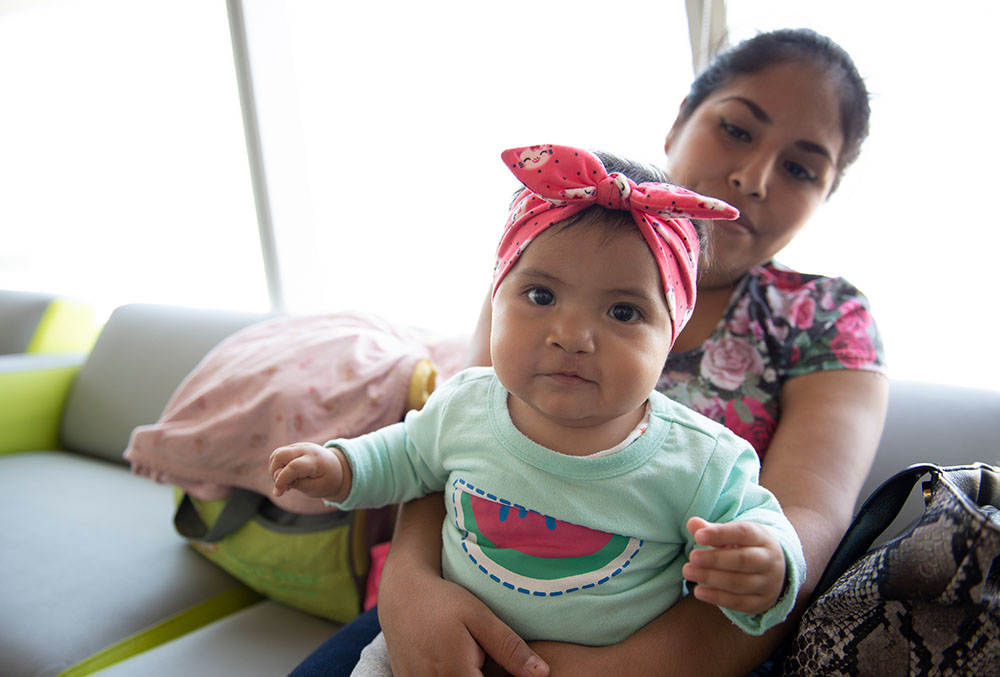 At first, she evaluated the patients to check whether they could undergo cleft surgery the next day given their nutritional status. It was clear from the start that there was a major gap that needed to be addressed: "We noticed a pattern of malnutrition and anemia in many of these patients that would temporarily disqualify them from cleft surgery." To get these children the nutritional status that they needed to move forward with surgery, something needed to be done. So, she started a cleft surgery preparation program for the children's families.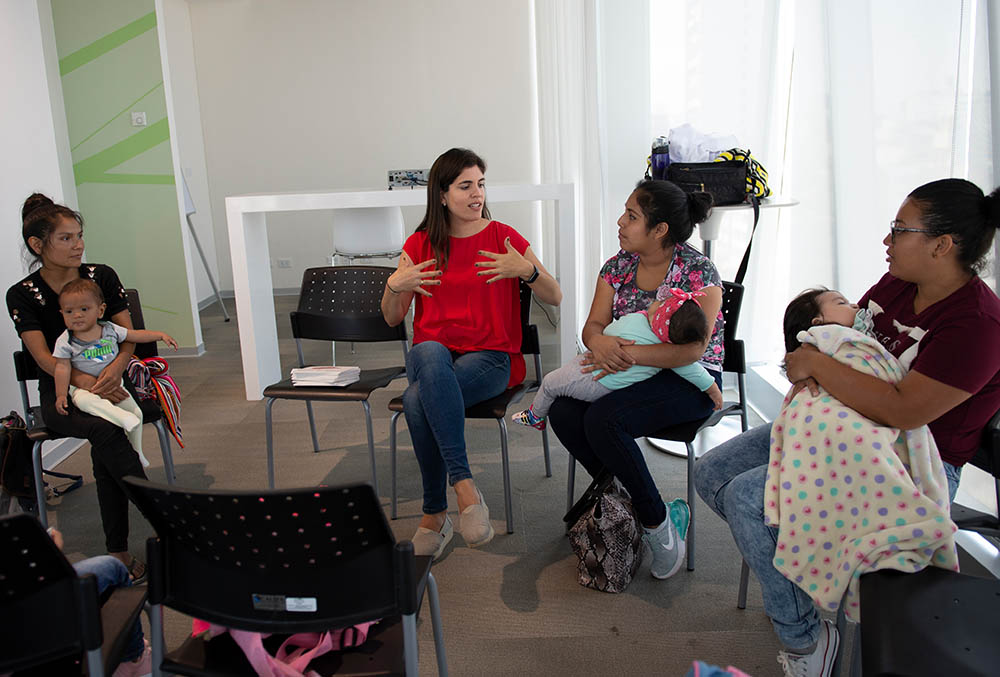 After applying for and receiving a nutrition grant from Smile Train, Adriana now regularly hosts nutrition workshops, free of charge, to cleft-affected families. "We've been able to educate them on nutritious, soft foods that their children are able to eat without choking and breastfeeding techniques for clefts, as well as provide healthy foods to some of the poorest families."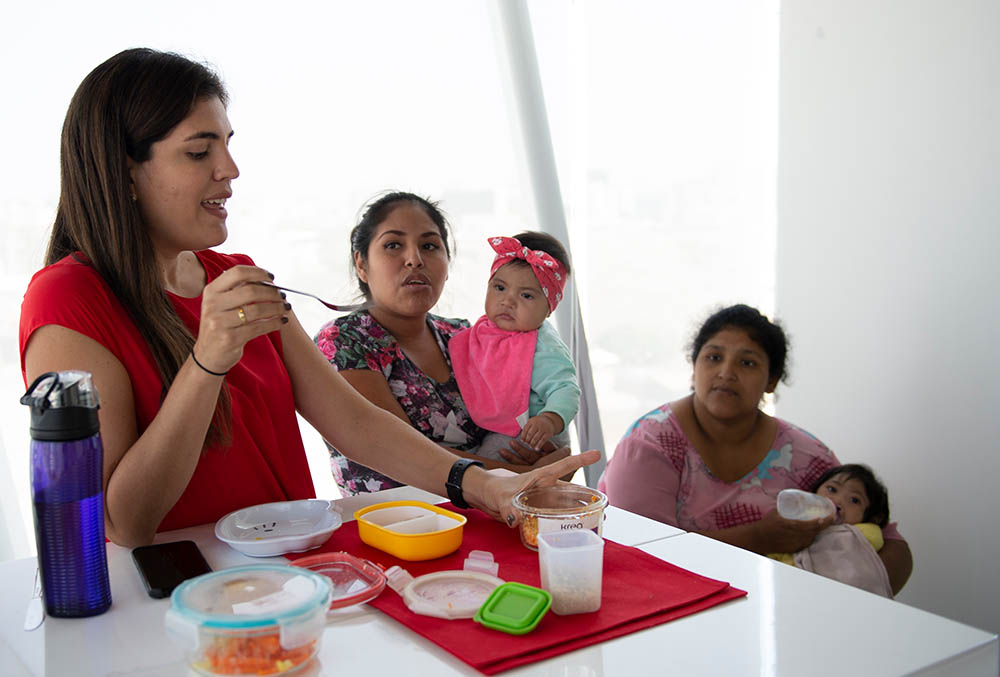 Many of the parents at these sessions have faced challenges around nutrition since their child's birth and some cases of malnutrition have been life-threatening. But after working with Adriana, the frustrations and fear visibly melt from their faces – there is a relief that, with these new techniques, their children will be healthy.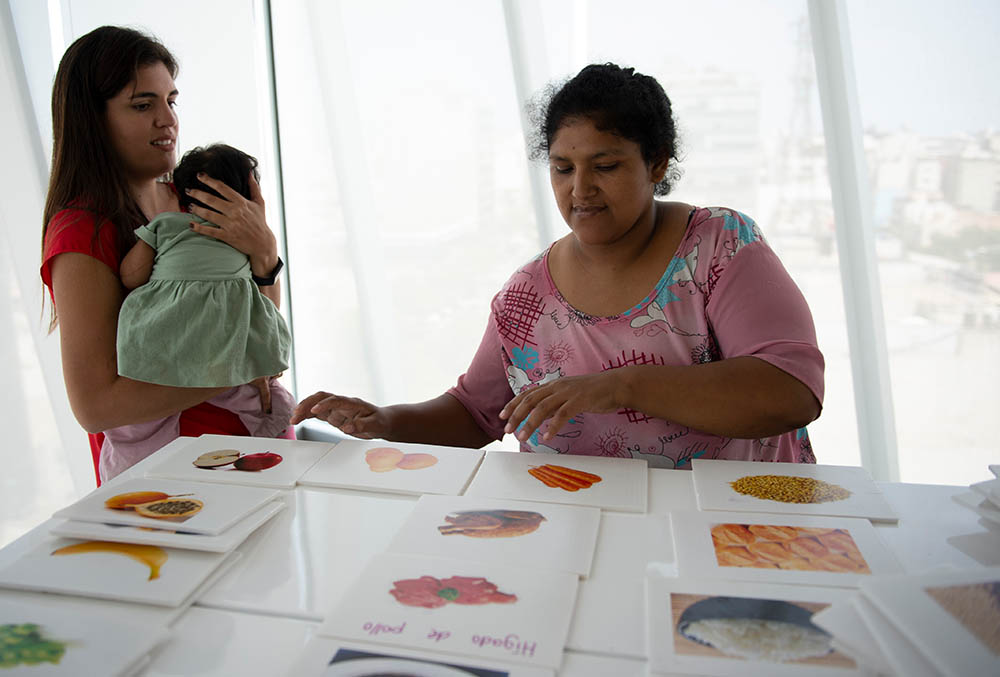 Adriana has learned a lot as well. "Two of the biggest challenges in Peru are the lack of information about how to feed babies with a cleft and the scarcity of doctors who are able to teach the parents. We also regularly have anemic patients – the parents don't know that they need to give iron supplements to their children. And the lack of clean water is also a great problem because it leads to diarrhea and parasites, which weaken the patients."
More recently, Adriana moved many of her lessons online, which has greatly increased her reach. Families living in remote areas of Peru are now more aware of her work and can contact her online with questions. "Some of these families are from the poorest areas of Peru where there is a limited clean water supply, the highest levels of malnutrition, and the least access to adequate medical care," she said.
The reward for all of Adriana's hard work is seeing her clients' transformations. "I get the greatest satisfaction when I see patients grow up to be healthy individuals. It not only makes me very happy, but also makes me want to become better at helping them. I will still be doing this work for a long time."
Help Smile Train partners care for their patients in this time of great need.