Livingstone Clings to Life
Cleft surgery was only one piece of Livingstone's journey from malnourished baby to star of his village.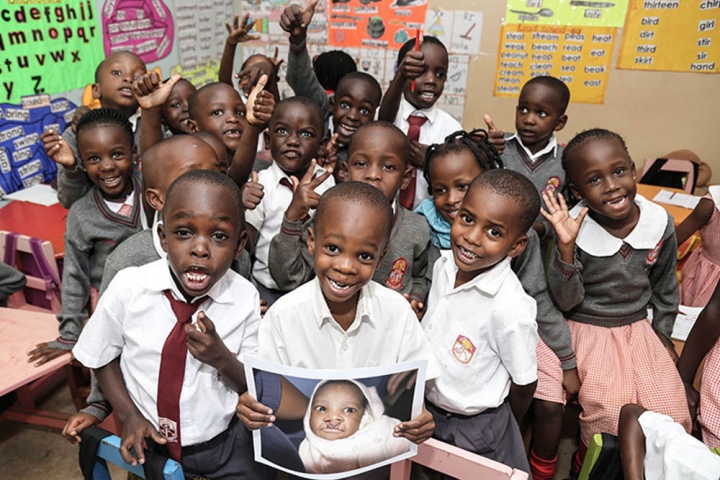 Minda held out her arms, breathlessly anticipating the moment the doctors would finally hand over her newborn. But instead of a tiny, screaming face, she was met by a doctor with a solemn expression and empty hands.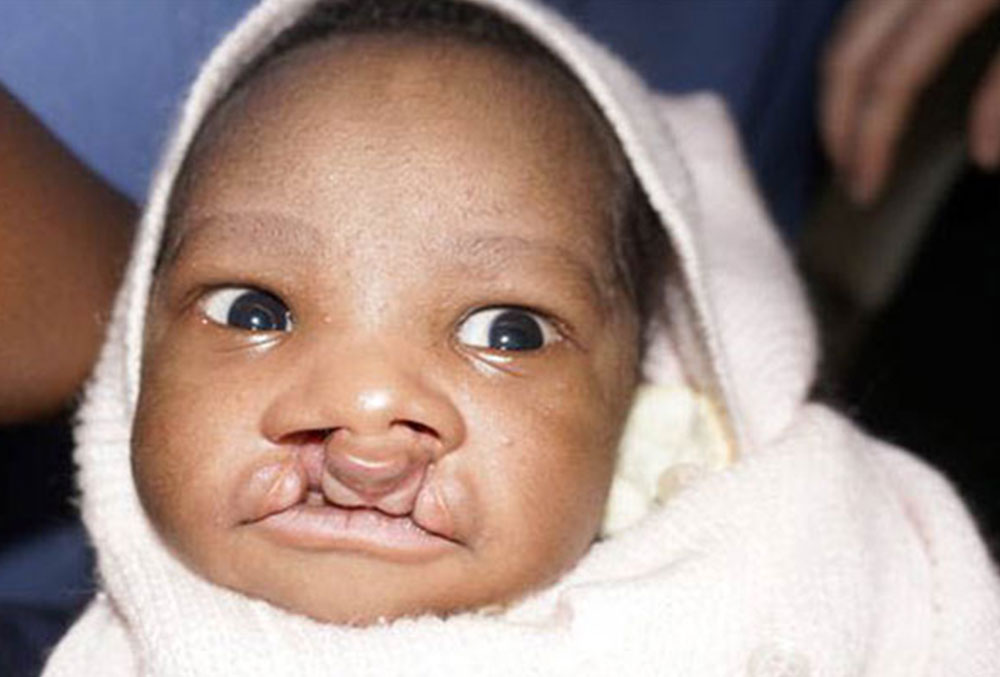 His words would etch themselves into her heart forever: "Your son was born with a small problem that can be fixed." They showed him to her, and she understood. He had a cleft.
When her husband, Alex, arrived, Minda saw his joy melt into bitter disappointment. He told her he had seen children with clefts before but never thought he would have one.
They were afraid, but named the boy Livingstone in the faith that he would cling to life. Soon after, the hospital staff told them that CoRSU Rehabilitation Hospital offered specialized cleft treatments right in their city, Entebbe. Minda and Alex wasted no time. Two days after Livingstone was born, the family was in CoRSU's waiting room, where they were comforted by the sight of so many other children laughing, playing, and smiling though they were recovering from surgery. Comfort turned to disbelief when the staff informed them an organization called Smile Train would sponsor the full costs of Livingstone's surgery and all other cleft care he might ever need.
There was one catch — Livingstone would not be old enough to safely undergo his first surgery for several months, assuming he was healthy. It was far from a sure thing; many babies with clefts choke on breast milk and cannot feed, often leading to severe malnutrition or worse. But thanks to the training and financial support they received from Smile Train, the CoRSU nursing staff was able to teach Minda how to breastfeed her baby. With their assistance, she grew confident that her son would not only survive but be healthy enough to be operated upon as soon as the time was right.
Still, strangers' stares and hurtful comments followed Livingstone and Minda everywhere they went. Those months were hard and slogged along like a snail stuck in sap, but they survived, and in the end, Livingstone's doctors agreed that he had gained enough weight to have surgery right away.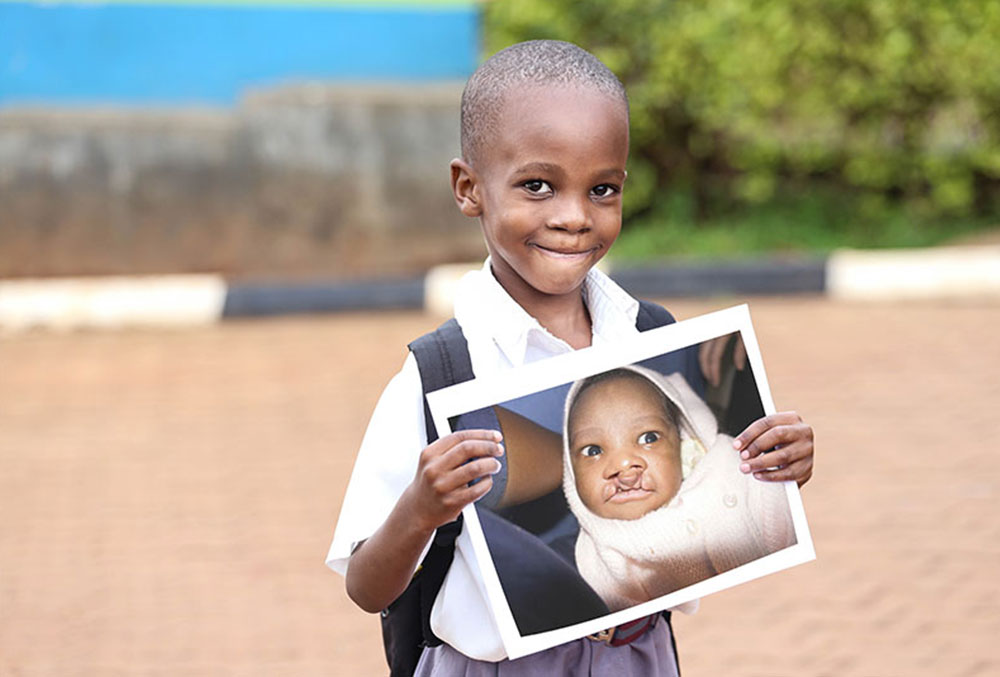 A few hours later, Minda and Alex watched with bated breath as their baby woke up from anesthesia and smiled at them for the first time. In that small, woozy grin, they at last dared believe that their prayers had been answered — a healthy life for their son was on the horizon.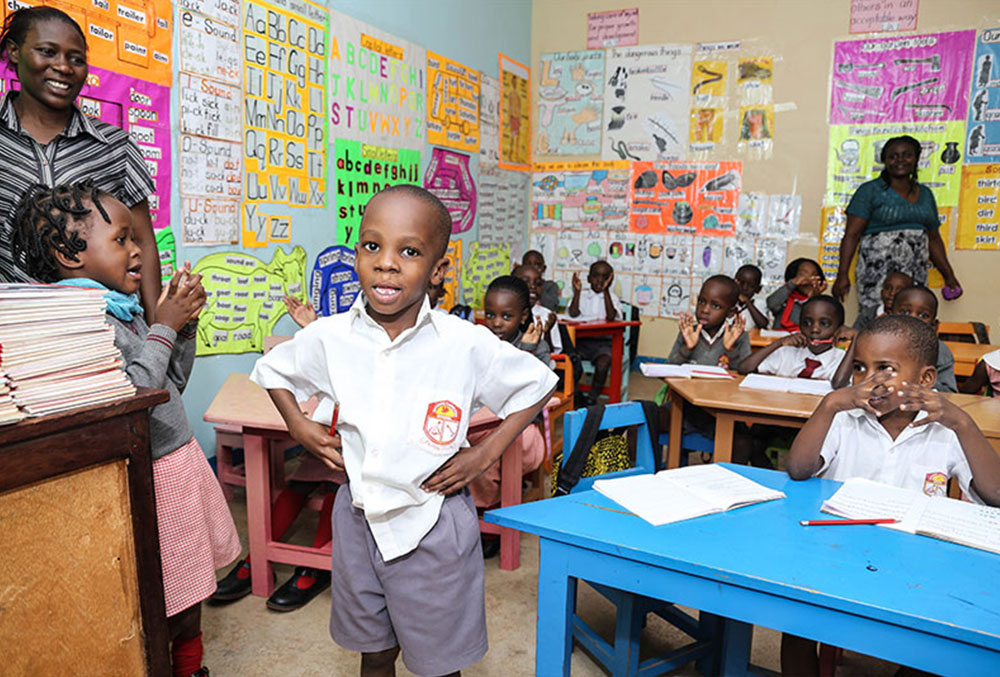 While early intervention spared Livingstone from so much of the social isolation and abuse that children with a cleft so often endure, this could be only the beginning of his cleft journey. Because people with clefts so often struggle to speak and take in the proper nutrition even after surgery, Smile Train's partners at CoRSU maintained their relationship with Livingstone and his family, providing him with regular speech therapy and a nutrition management program to make sure he would not only live, but thrive in a way his parents had once dared not even dream of.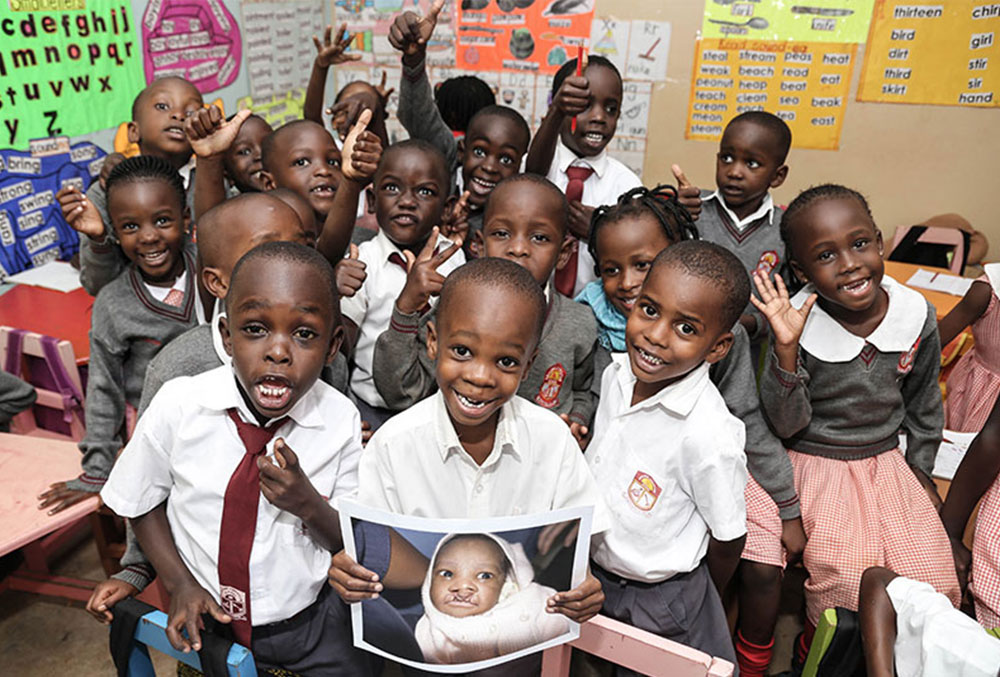 Today, Livingstone is a happy, energetic, confident five-year-old who loves school and is constantly surrounded by friends. That's the power of a gift to Smile Train. That's the power of a smile.
13,500+
Cleft treatments in Uganda since 2003
11
Active partner surgeons
17
Active partner hospitals