A Warrior at Heart
At one month old, Mirian weighed just four pounds. Five months later, with the support of our local partners, she had transformed into a happy, chubby baby.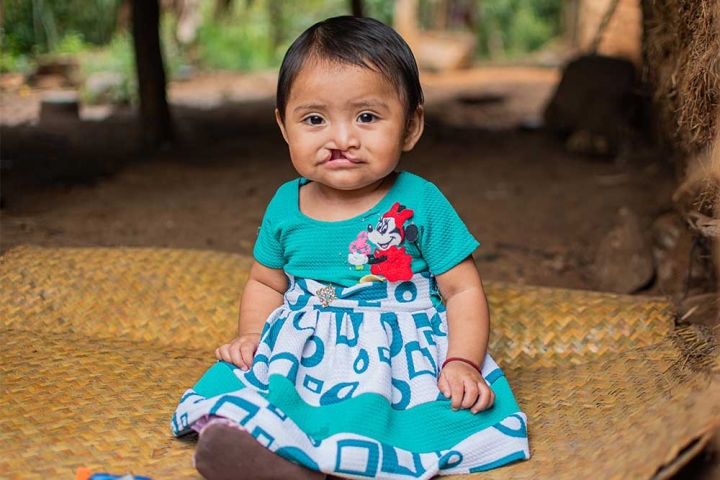 In May of 2020, a rescue team from Smile Train partner Esperanza de Vida Rescue and Nutritional Center arrived in the village of Limón Timote Camotan, Guatemala. The community health workers and social workers on the rescue team had traveled 50 miles to find children and adults with clefts in need of care.
In Limón Timote Camotan, in a small adobe house with a roof of palm fronds, the team found Mirian.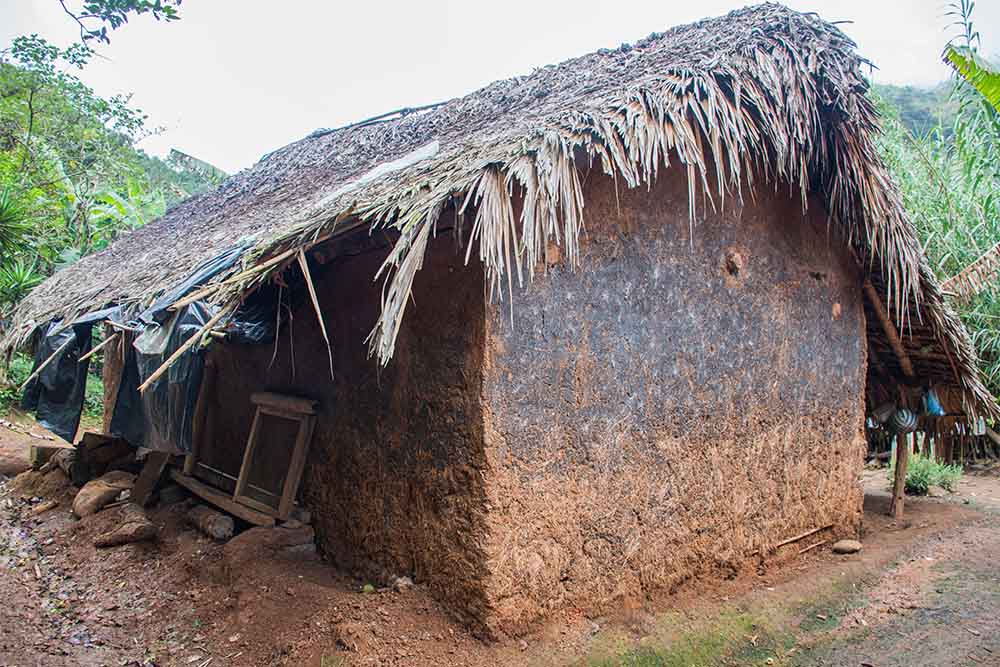 At one month old, little Mirian weighed just four pounds. Like so many infants with clefts, her cleft lip and palate made it difficult for her to breastfeed despite her mother's best efforts. She was already acutely malnourished and showed signs of severely delayed growth.
"When I met Mirian, I was really alarmed. The little girl was in a severe state of malnutrition," said Alfredo, a social worker on the rescue team.
Mirian's mother, Modesta, was desperate to help her daughter, but the family's situation was precarious. Modesta was raising her three children alone, and, in her community, single mothers didn't work outside the home. The family relied on the income of Modesta's father, who worked as a farm laborer. Even travelling far enough to find such specialized care was out of their reach – or so the family thought.
"I began explaining to Modesta what we do in Esperanza de Vida and what we could do for Mirian in terms of urgent medical and nutritional care," said Alfredo. "Mirian would receive expert nutritional support until she was healthy enough for surgery on her cleft – and that the nutrition support and surgery would be free, thanks to support from Smile Train. Modesta didn't hesitate to accept our help."
Knowing this was Mirian's only chance at survival, Modesta traveled back with the rescue team to Esperanza de Vida's Rescue and Nutritional Recovery Center, holding her tiny daughter close the whole way.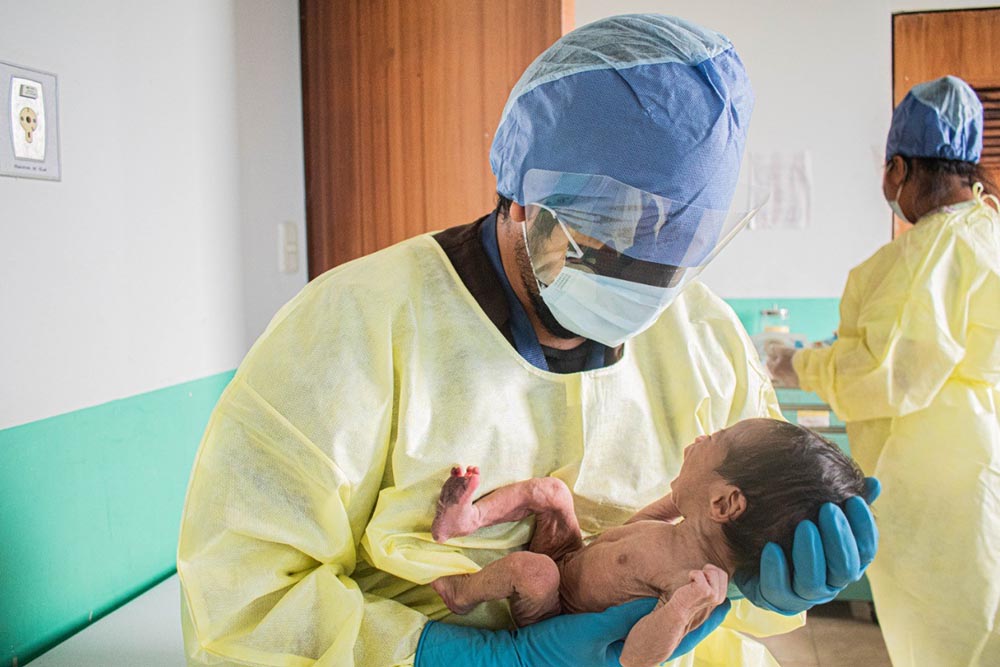 "At the moment of the rescue, I was really nervous but happy at the same time. I knew my daughter needed medical treatment, and this was the opportunity we were praying for," said Modesta, reflecting on that life-changing night.
Once they arrived at the rescue center, the medical team wasted no time in assessing Mirian to begin her specialized treatment plan. The little girl's cries made it clear that she was not giving up without a fight – and her team at Esperanza de Vida would fight with her every step of the way.
"This little girl was so vulnerable to malnutrition due to her cleft and the poverty in which she was born. Her situation was not very encouraging because of her condition, but Mirian is a warrior. No obstacle prevented her from getting a satisfactory recovery, sooner than we expected," said Jennifer Jiménez, the nutritionist who cared for Mirian during her recovery. The expertise of the nutrition team, Modesta's dedication to learning how to feed her daughter, and Mirian's own incredible will to live led to a rapid recovery.
Five months later, in October, Mirian was ready to go home. The once-tiny infant had transformed into a happy, chubby baby whose laughter was often heard around the hallways of Esperanza de Vida.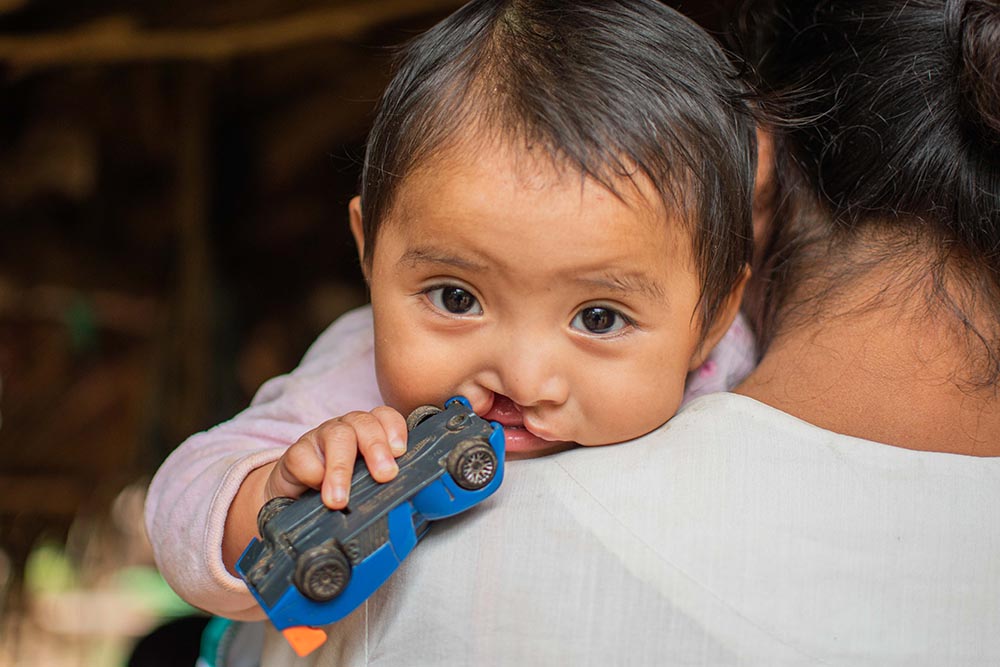 Modesta is profoundly thankful to have found Esperanza de Vida, because now she has hope for Mirian. "I feel blessed by how we were treated in Esperanza de Vida, both my daughter and me. I thank you in advance for everything that is coming in Mirian's treatment. I want to give my daughter the best and hope that both of us can thrive together in the future," she said.
Of course, Mirian's cleft journey will soon continue with surgery and on-going care – and Smile Train and Esperanza de Vida will be there to support her through it all.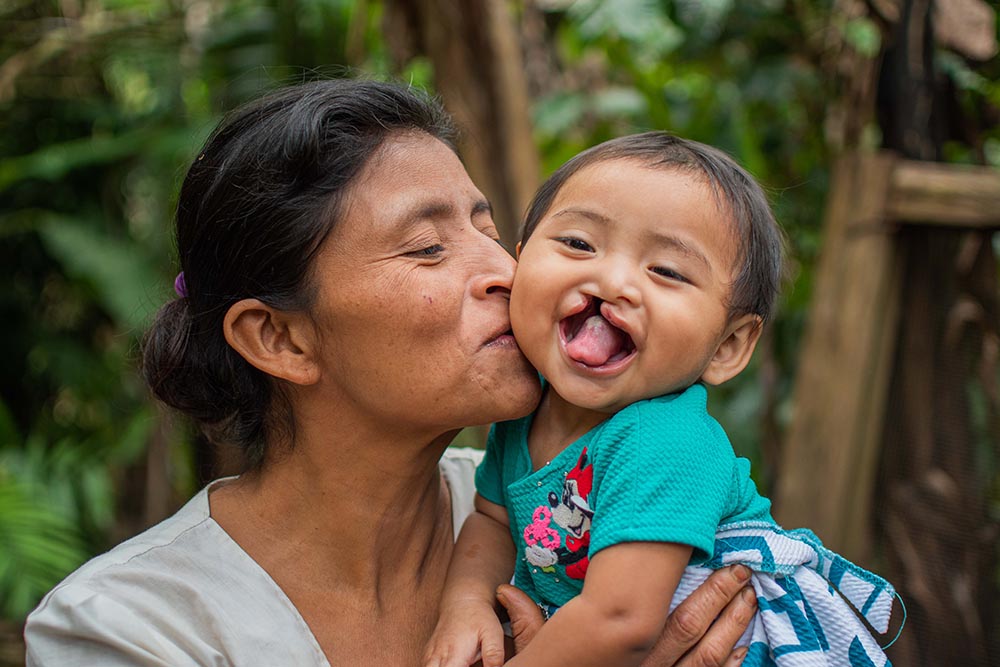 Esperanza de Vida stays in contact with Modesta to check in on Mirian's progress and continue providing at-home nutrition support. In November, when Hurricane Eta devastated crops in the region and Mirian's grandfather lost his job as a farm laborer, Smile Train provided the family with a Smile Grant to ensure that Mirian stays healthy while she grows strong enough for her cleft surgery.
Though a Smile Train operating room will be built and finalized at the Esperanza de Vida Rescue and Nutritional Center by March of 2021, Mirian will likely be ready for her first cleft surgery in February. She will travel, with support from Smile Train, to another local partner for her life-changing surgery.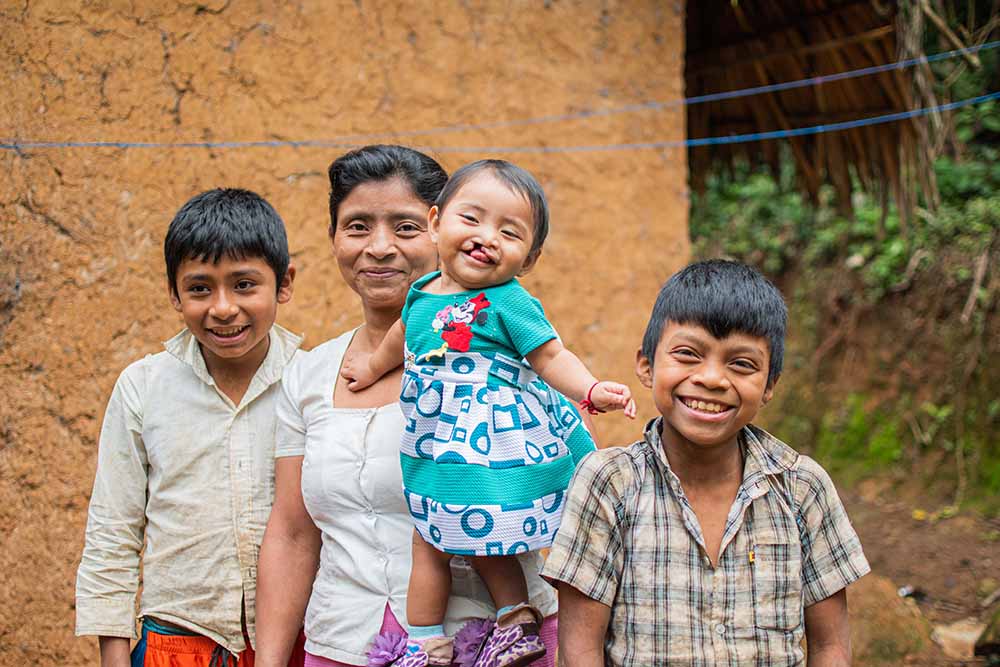 The rescue team of Esperanza de Vida will continue their search for more individuals with clefts in need of care – because, sadly, Mirian's experience with malnutrition is not unique.
"Nutritional care for children with clefts is not a complimentary service. It's critical for the well-being of the patients we support, on so many levels. Mirian is the perfect example of how great the impact of Smile Train support in this area is. We are fortunate enough to make this possible with our donors and our partners." said Andrea Anaya, Smile Train Program Manager for Central America.
"I'm happy to see the transformation of all the children I get the chance to help," said Alfredo, who watched Mirian's progress with joy. "We are fortunate enough to be able to rescue them and change their lives and their families' lives through our work."