On the Other Side of Tears, a Smile
"Don't worry, keep the faith, and tell others about Smile Train."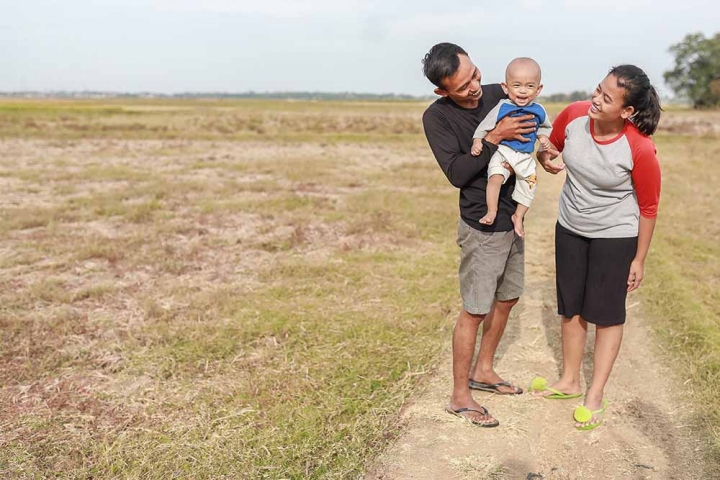 For Susilawati, pregnancy was nine months of sickness and nausea broken up only by a monthly outbreak of something that felt like the flu. But her ultrasound looked good, and she pushed through the discomfort by dreaming of the baby waiting for her on the other side of it, her lifelong dreams of motherhood fulfilled at last.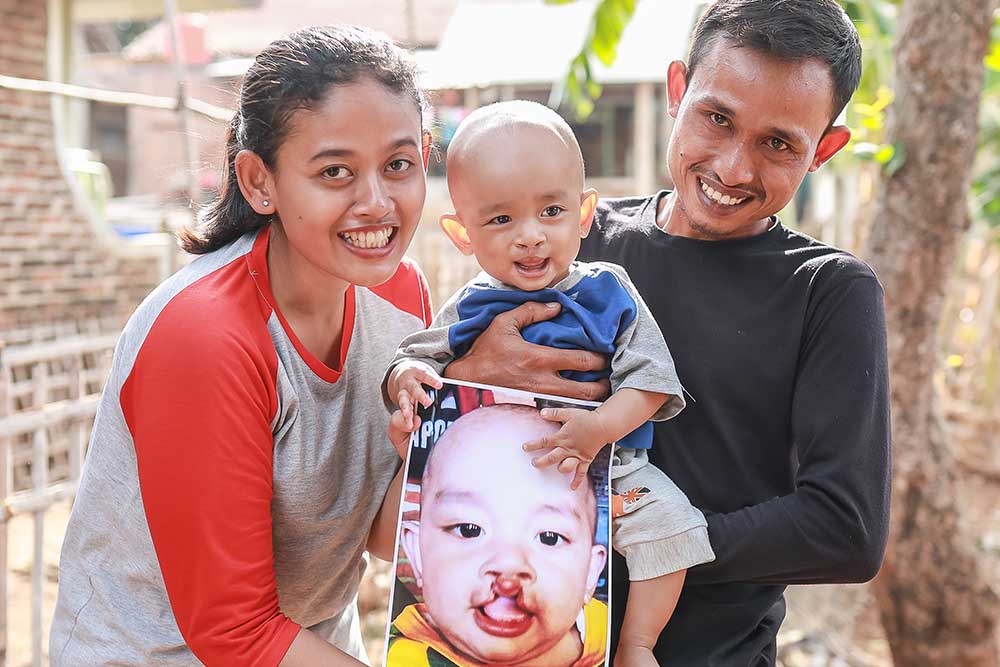 When the day finally arrived and she held her son, Kenzu, for the first time, she cried uncontrollably; her husband, Heri, did too. But rather than the tears of pure joy they expected, these were tears of anxiety and fear over the double split in their newborn's lip, just below his nose. The couple had never seen a cleft before and didn't know what it meant or what to do. Their midwife suggested sending a letter to the government asking for help, so they tried it. They are still waiting for a response.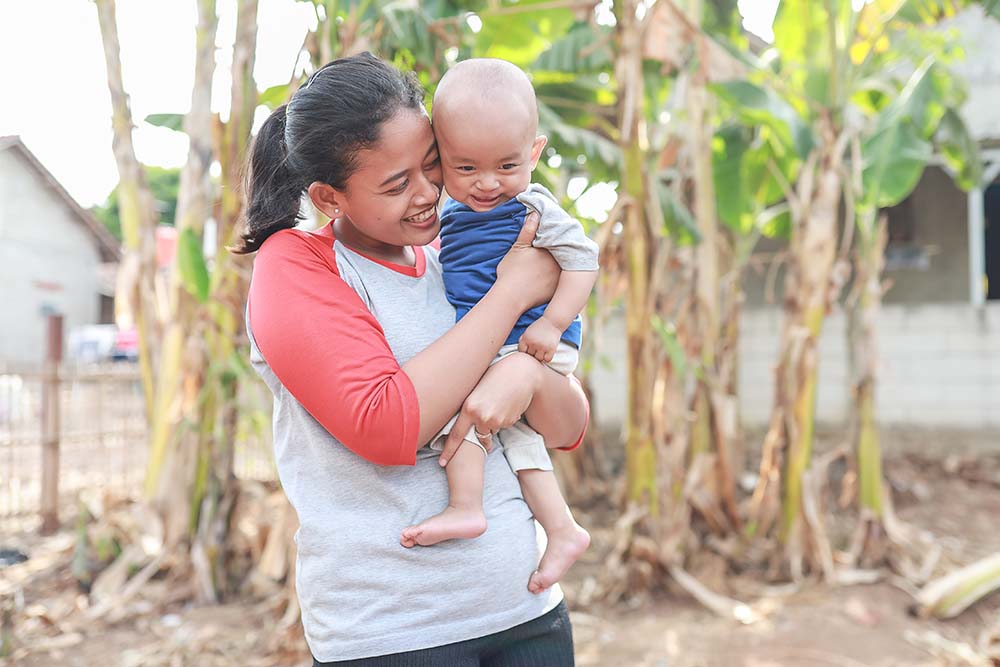 But they were luckier than they knew. Unlike so many other children born with clefts, Kenzu was able to breastfeed and take in the nutrition he needed. And they never had to fear being targeted by ridicule or rumor when they stepped outside because their family and community were there for them, with the emotional support they so needed during those overwhelming first days.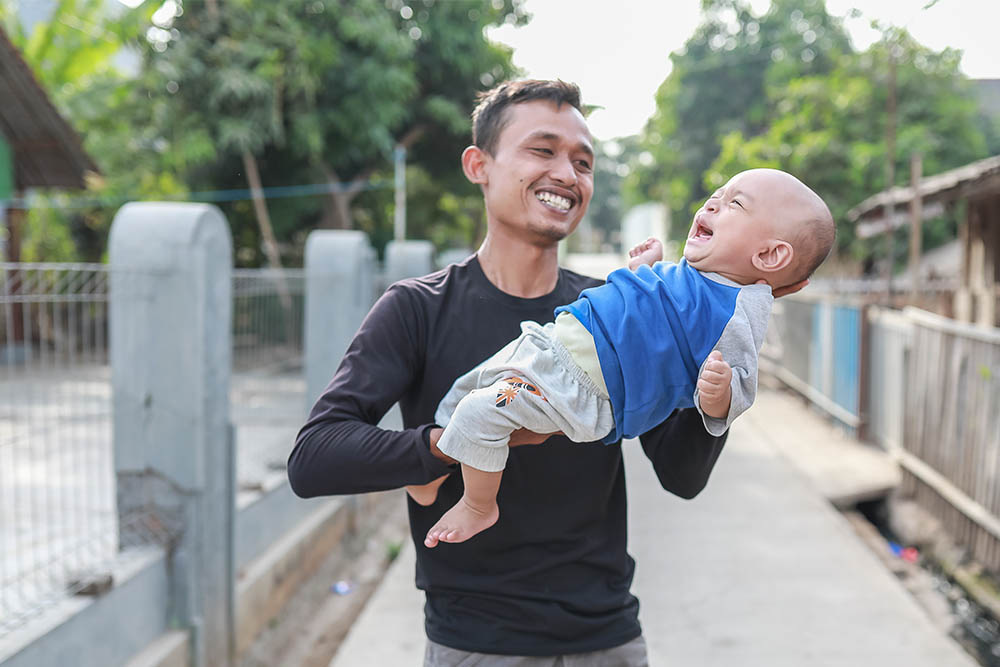 In fact, their neighbors did more than just support them emotionally. One informed a local Smile Train social worker they knew about Kenzu's cleft, and two weeks later, the boy was scheduled for a cleft lip surgery at his local Smile Train partner hospital, RS Hermina Galaxy in West Java, Indonesia. Susilawati and Heri were in shock — they couldn't believe that the surgery would be free for them or how quickly it all happened!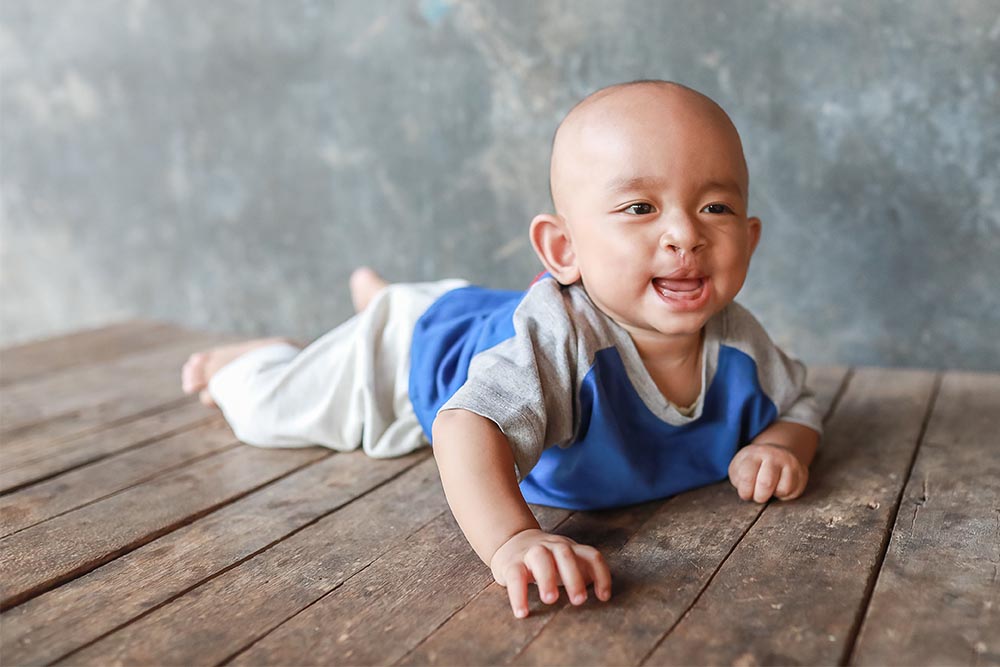 When the day for surgery arrived, the couple was tense with anxiety and when they saw Kenzu come out of operating room, they cried uncontrollably. The tears of joy had come at last.
Kenzu's parents now think the sky is the limit for their son's future. As he matures, they hope the only lingering effect of his cleft will to remind him to take every opportunity to advocate on behalf of others born with clefts and lead them to Smile Train.
Heri's advice to other parents of children with clefts is similar to what he will one day tell Kenzu: "Don't worry, keep the faith, and tell others about Smile Train."
"Thank you so much, Smile Train, for giving Kenzu a second chance at a better future," said Susilawati.