Why Yona Has Six Babies Named for Her
"For me, it's always the question of 'What if Smile Train hadn't been there?'"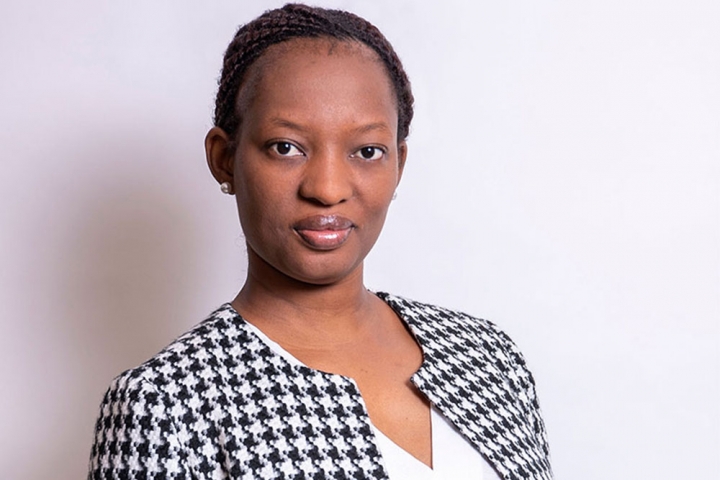 Based in Zimbabwe, Sibusisiwe Yona is Smile Train's Program Director for Southern Africa. We sat down with her in February 2020 to discuss the future of cleft care in her region.
How did you come to Smile Train?
I've been working at Smile Train in Zimbabwe since 2017. I used to work in the Democratic Republic of the Congo for another organization that does cleft work. Moving to the DRC from Zimbabwe, my home country, had its own challenges, but it was exciting because it was a new place that I had never been to before and they speak a different language. There were a lot of highs from working there, and I got to meet new people, learn new cultures, and work in a very vastly different environment, which was actually very exciting for me. But I was even more excited when this position with Smile Train came up, because it gave me a chance to move back home.
In addition to the chance to go home, what else brought you to Smile Train?
One thing I'm very proud of about working with Smile Train is that you can actually offer the people you are working with a sustainable treatment for cleft lip and palate. It's very refreshing to be able to work with the local healthcare professionals. The mission model isn't sustainable. When sharing our model with the community, I always tell them how we help build up local medical systems and train local healthcare professionals, and that's something that quickly grabs their attention.
Do you have a personal connection to clefts?
I didn't know about clefts before I started working in the DRC, but giving people with clefts hope, and setting them up with a real lasting solution to their issues is something that is very fulfilling in this work.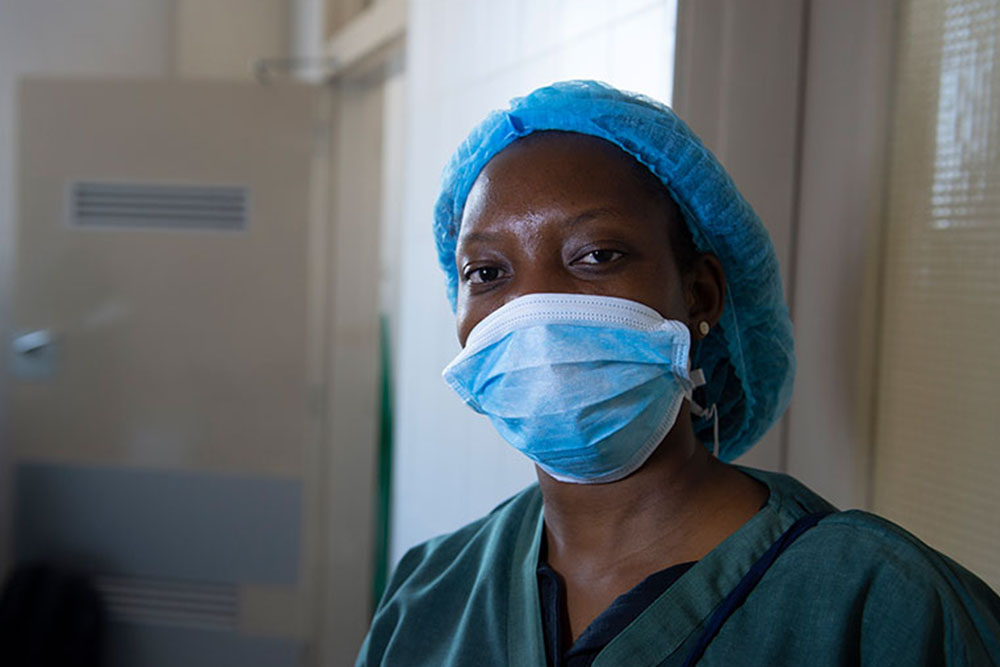 What countries are in your region?
Right now, I oversee Smile Train's programs in Angola, Mozambique, Zimbabwe, Zambia, Malawi, Madagascar, and South Africa, and we are in the process of establishing partnerships with the governments of Namibia, Eswatini, and Lesotho.
How do you describe what you do?
I do a lot of things. I love how my job allows me to get to work in so many different spaces and has taught me so many different skills along the way. The interactions I have with patients are so fulfilling, because if you empathize with people, if you like to help people, if you are kind, and if you value humanity, this job allows you to actually give meaning to those values.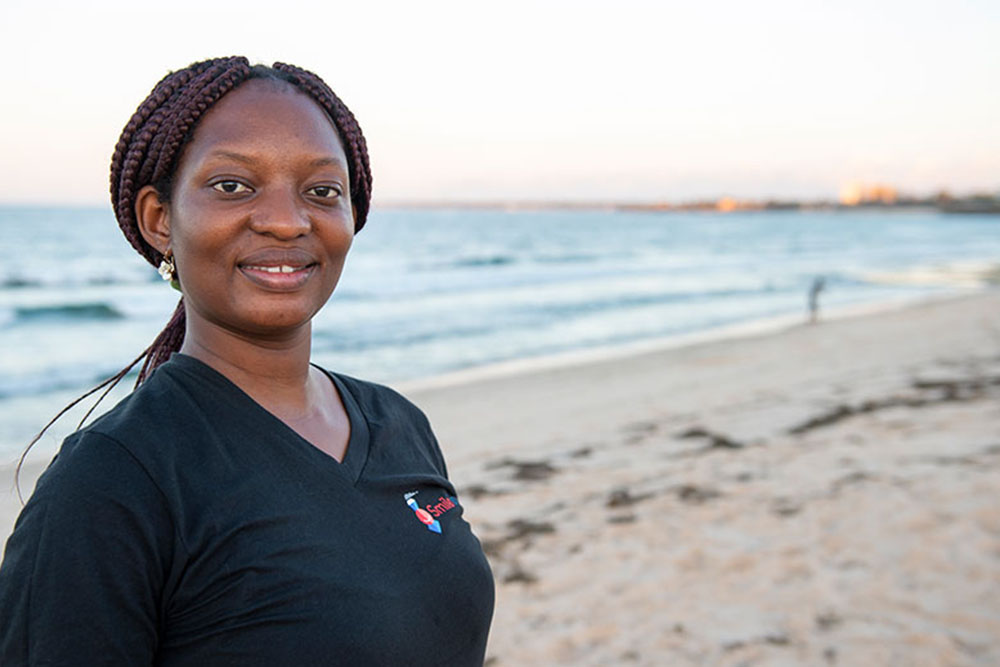 Are there any patients you've met that particularly stand out?
There's a girl in Zimbabwe named Anashe. She comes from a really good family and her father works hard as a subsistence farmer. She had her surgery with Smile Train when she was five. In Zimbabwe, you start first grade when you are six, so having the surgery when she was five meant she had an opportunity to go to school without having to wait for something to happen with her cleft so that she could be accepted into school.
She's doing very well now, and you know, the father calls me all the time to just give me updates on how she's doing. It's something I'm really, really proud of, to know that we made such a difference in her life. And another good thing is that when we were there to visit them recently, we met her teacher, who said so many good things about her — that she's one of the good students in the classroom, the A student.
This level of community support for a child with a cleft is not typical. In a recent camp we had in Harare, one of the mothers was very stressed because the father didn't want the child. She was complaining that he used to shun their child, that he didn't want to hold them — and this was a nine-month-old baby! When we said we are going to provide surgery, one of her hopes was, "I want my husband to be a father," because it's very difficult for him to be a father to a baby he thinks is imperfect.
For me, it's always the question of "What if Smile Train hadn't been there?" Would Anashe still be somebody who has the potential to solve some of the world's problems, because she clearly shows herself to be a bright student? So, I'm really proud of that because we gave her an opportunity to go to school… who knows? Maybe she's the one who will find a cure for HIV or some of the things we are grappling with locally.
What are the biggest challenges facing cleft care in southern Africa and how is Smile Train addressing them?
I think Smile Train is doing a good job in the sense that our sustainable solution actually is solving one of our major problems, that of not having enough healthcare professionals. Especially in my region, you find that we have very few surgeons, and in some countries we don't have any. But thanks to Smile Train's program, we have so many opportunities for training that I think in the next three to five years, we will have all the surgeons we need.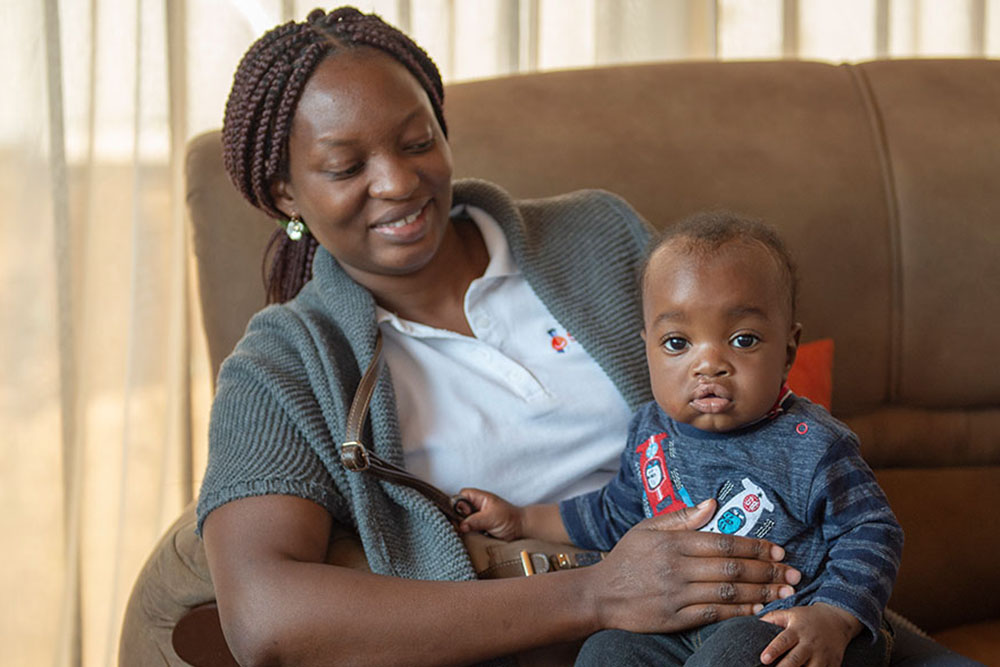 What do you say when you first meet a patient?
When I meet a patient, the first thing I say to the family is, "Thank you for coming, thank you for trusting Smile Train to handle cleft surgery for your baby." And I always tell that baby that they are beautiful. And I always tell the mother that this baby's going to be the next engineer, or whatever comes to me when I see a baby's face — I see engineers, I see doctors, I see teachers, I see nurses — so whatever I feel inspired to say to them about who they can be, that's what I say. Because I always know I want there to be that hope, and that possibility is at the heart of the work we do.
Have you noticed any kind of change in attitude toward children born with clefts in your region since you've been working at Smile Train?
I want to answer that by talking about our newest country, Angola, where we just started partnering with a hospital in Lubango in late 2019. The first time we visited them, we told them who we are and what we do, and they said, "Oh, I don't think there are any cleft cases in Angola, because we see maybe just seven per year."
And I said no, they're there and if you allow us to do an awareness campaign and do a program at your hospital, you will see the shock of your life. And this is exactly what happened. The moment we sent out messages that there is now a program for cleft treatment, people trusted us, and they came to the hospital in numbers. It was amazing to see, and even the hospital itself was coming to us saying, "We didn't know! We just didn't know!"
So, it's something that is also not just a change we are making for cleft patients, not some hope we are giving to them, but also to the institutions that we work in. We show them the reality of the need so that we can set an expectation among people with clefts that this is something that can be treated and among treatment centers that this need is out there and we are going to help you meet it.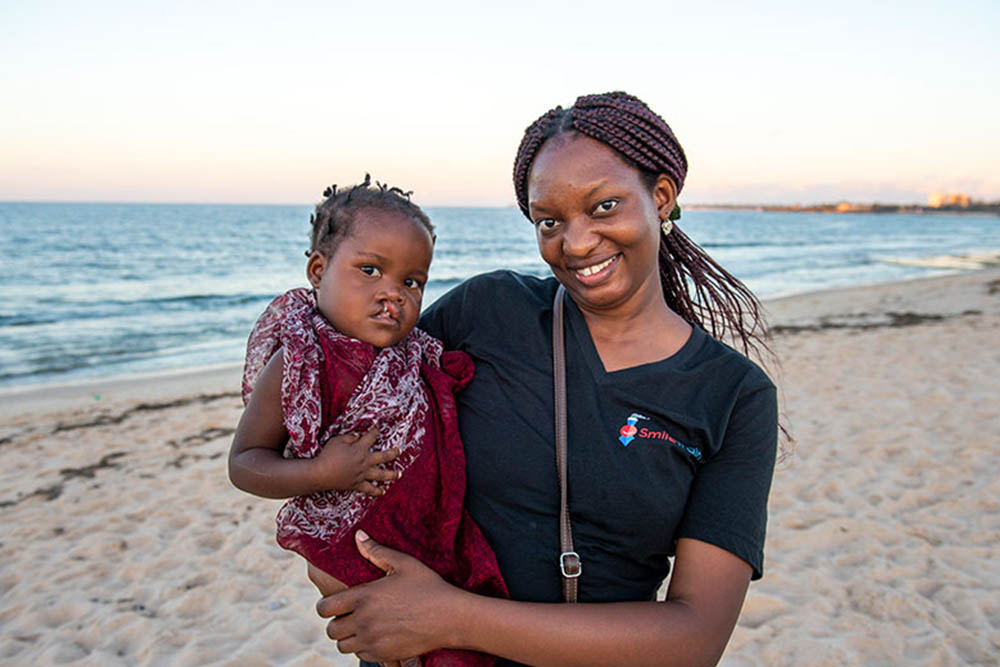 Is there a country or region in your area that you think is underserved?
I think all the countries are underserved in my region, but I think one that's worth mentioning in particular is South Africa because they have a unique problem. They have a situation where the government says it caters to cleft surgeries, but there is always an insurmountable backlog of cleft patients who are not receiving care, and sometimes there are waitlists for two years. So this gives us a space to advocate for the government to change the way it handles cleft patients, because we see people born with clefts there developing difficulties with speech, orthodontics, all these things, and we don't want that to happen. So, we are working to convince the government that there is a better way to care for these people by showing them the work that we are doing in the rest of Africa. Right now, we have one active partner in South Africa, the Wentworth Foundation in Durban, who we are working with mostly for non-surgical care, particularly orthodontics.
Where do you see cleft care and awareness in southern Africa in 10 years? How do you see Smile Train's role in that?
Southern Africa has a healthcare system that compares favorably to most African countries. So, if our program is implemented correctly, I think a lot of things will come out of the region. Many countries here are very small — Eswatini and Botswana, for example, each have a population of only around two million — and that actually gives us an advantage for piloting things like cleft databases that, if successful, we can then replicate in larger countries. So, I see a lot of surgeons being trained in our region and I see a lot of patients being treated. And I'm happy to say that a lot of the governments that we have been approaching have been very forthcoming and accepting of our programs lately, so I think once our program is integrated well enough into local healthcare systems, we should be getting even better results.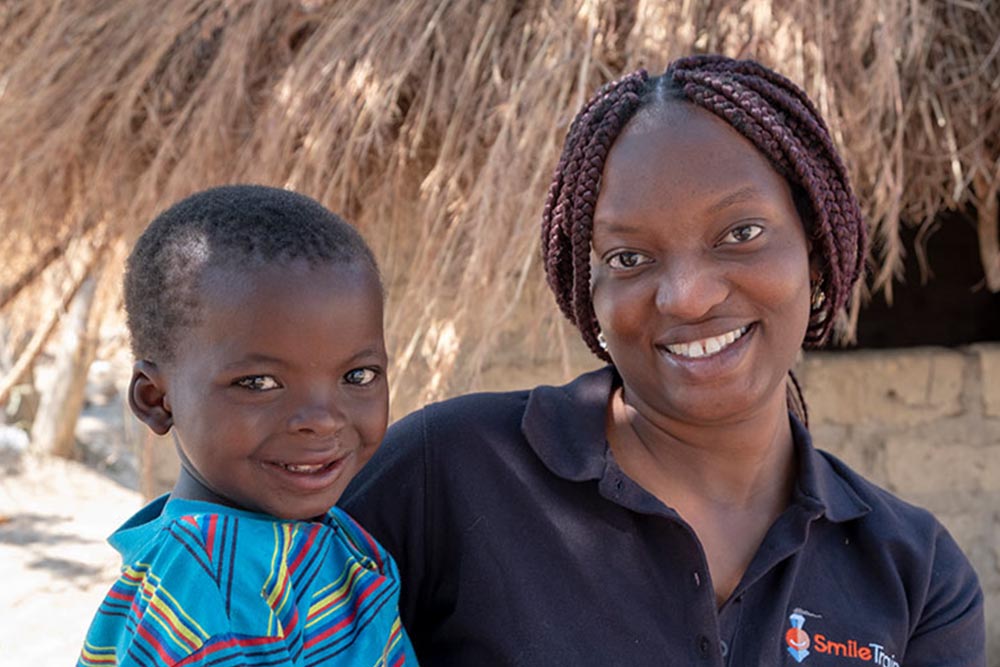 What's your favorite part of the job?
I have a lot of favorites! Besides the fact that I get to meet a lot of different cultures, one thing that this job proves, undeniably, is that it doesn't matter where you come from, a human being remains a human being. And all you need to change the life of another human being — no matter how different they are from you — is to be another human being.
I've seen that whether I'm working in Madagascar, or in South Africa, or in Zambia — no matter how different the people there are from me, we can still have an impact, we can still do something that changes someone's life, and it doesn't matter where you come from. It happens within Smile Train, too, from the Americans who work at headquarters, and from me as a Zimbabwean, and on to the patients. No matter where they might be from, when I do something for them, I know they will always remember that there is that person, that stranger, who did something for me. There's that organization that helped me. And I'm very proud of this; I actually have some patients who were named after me! I have six babies named Yona out there. I didn't ask them to, but they named their children after me because they are so grateful for the work that we did.