A Nurse's Commitment
Nurse Celeste always tried to avoid working with the babies with clefts in her neonatal ward because she felt unable to meet their needs. Then her son was born with a cleft.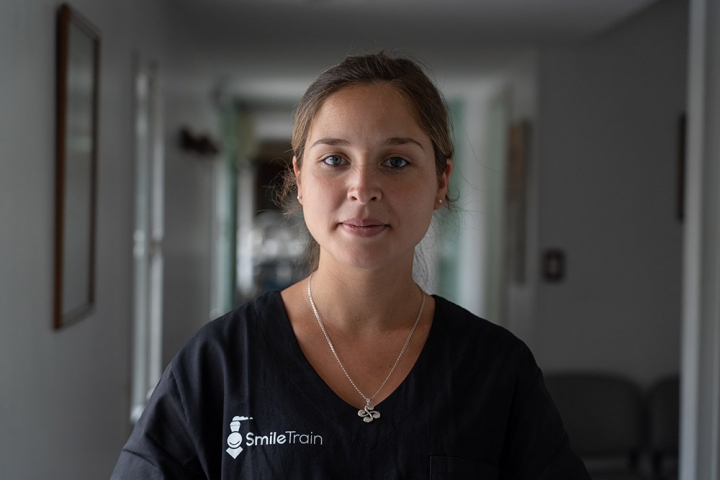 Celeste Sartori is a nurse at Smile Train partner Sanatorio Argentino in Argentina. For the past twelve years, she has specialized in working with children.
"We learned about his condition when I was in my 25th week of pregnancy. He had a complete cleft of the left lip and palate," says Celeste. "My husband is a pediatrician. At the beginning, it was a bit hard for us because we were aware of what was about to come. We knew about the interventions Vicente would have, we knew about the orthodontic treatment, the speech therapy, for many years ahead."
While their medical background meant that Celeste and her husband knew how hard the road ahead might be, it also meant that they could prepare for the challenges to come — and the next three years would hold many challenges and many triumphs for Vicente and his parents.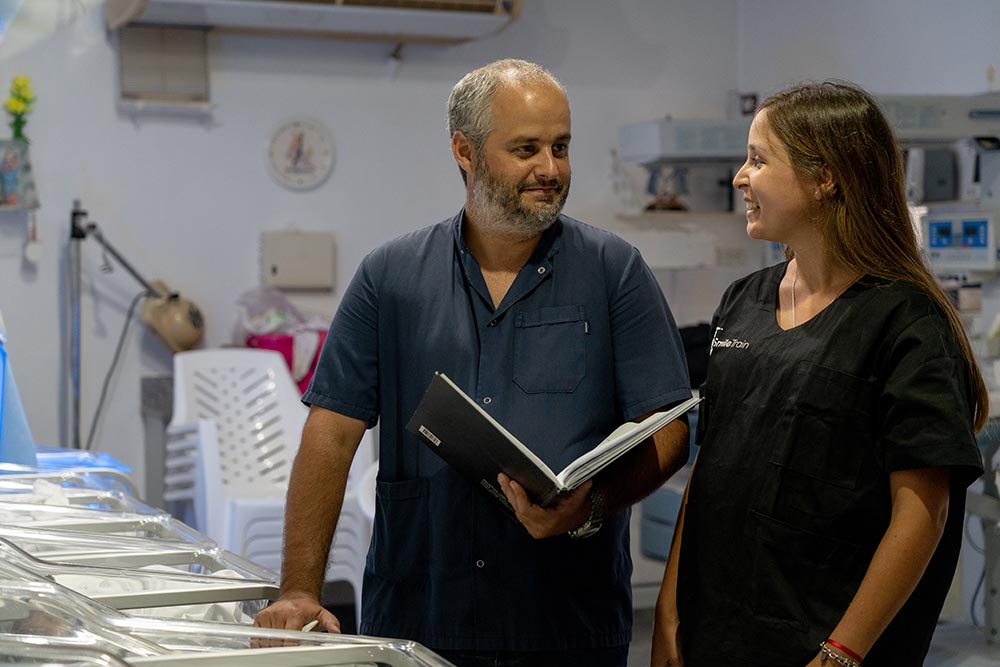 "When you're given the diagnosis, you're always trying to figure out the future. And every surgery was like a step forward for Vicente and for us too… When he was three months old, his lip was operated on by Dr. Policella. Then, when he was sixteen months old, he had surgery on his palate. And then, five months later, he had vent tubes placed in his eardrums. Vicente is a hero."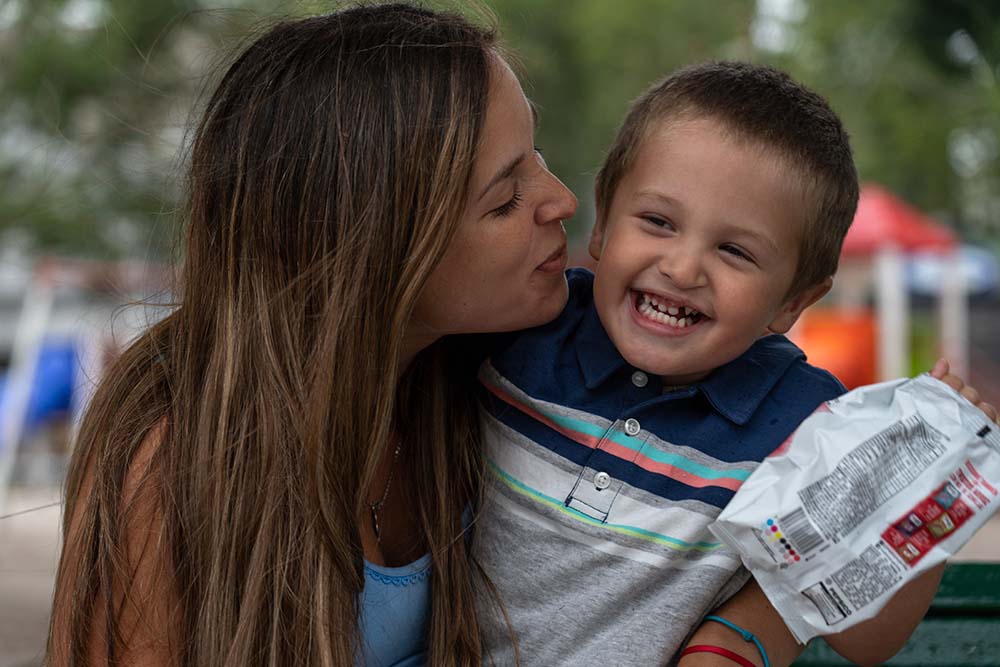 Heroism runs in the family. Celeste has taken her experience with Vicente, who is now a thriving, boisterous three-year-old, and has found a new focus and passion in her work as a nurse; helping children with clefts.
"When I had a cleft patient in neonatology, I used to feel rather weird, and tried to avoid the situation out of ignorance. When I returned to work after Vicente was born, I was the first to assist those kids, to help their families, give them some hope."
Often, new parents who have a child with a cleft know nothing about cleft beforehand. They are unsure of how it will affect their child's future. Celeste understands how they feel.
"It's a grieving process they start when their baby is in the hospital already. So I show them pictures and videos of Vicente, to help them and bring some hope that, well, yes, this is a cleft, but everything will be ok, and in the future their children might achieve what Vicente has achieved. The truth is that I am ready to give those parents some hope when they may not feel hopeful."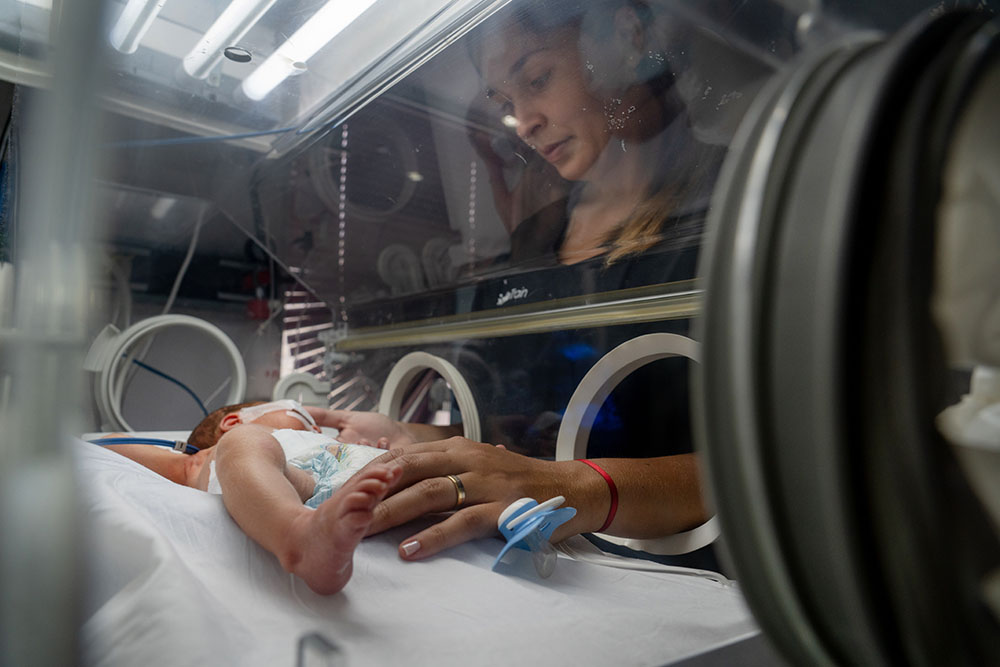 The connection and commitment that Celeste feels to her patients and to their families is what she believes being a nurse is all about.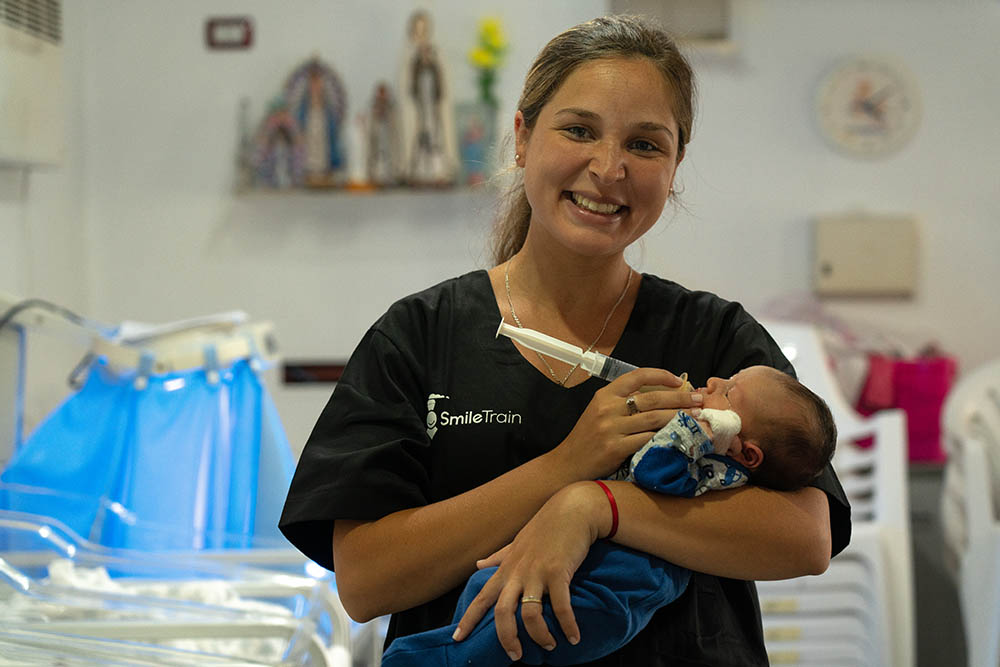 "What I like about being a nurse, what I've always liked, actually, is the contact – with babies, with moms. Being supportive when my patients are having a bad time, rejoicing when they can leave or when something good happens, seeing technology and science advance. Seeing my cleft patients when they are discharged, and later moms send me a video or a picture of them, I feel incredibly proud to have been a part of it – assisting to feed them, or placing the orthodontics plate, or whatever. Simply being there with them when they felt like crying."