Julia Hahn Knows the Power of a Smile
"I know Smile Train really is changing the world one smile at a time because one of those smiles is mine."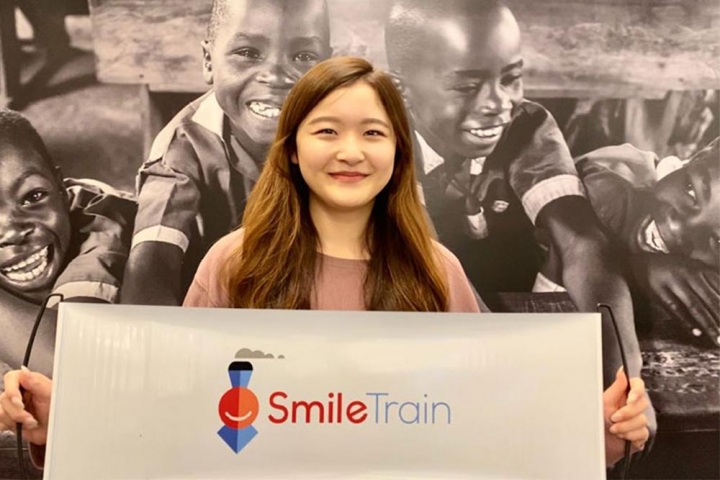 Julia Hahn, a student at UC Berkeley, shares how she became a Smile Train Student Ambassador and why she is so passionate about providing quality cleft treatments for children in need though she has no personal experience of life with a cleft.
My journey to Smile Train began in middle school. I was a shy girl then who would rather just not raise my hand in class or go out of my way to talk to others. Coming into high school, I challenged myself to go out of my comfort zone and take on greater responsibilities. So, when I saw that some of my friends were involved in our high school's Smile Train club, I thought that I would join as well.
After only a year, I was given the opportunity to become the club's president. Taking on that much responsibility was extremely nerve-wracking, but as I gained more and more confidence, I found myself starting to enjoy connecting with people.
My leadership role also led me to learn more about Smile Train's work. When I discovered one of my friends had joined a new program with other Smile Train high school supporters across the country called Student Ambassadors, I reached out to her and she recommended that I apply. I'm so glad I did; it literally changed my life.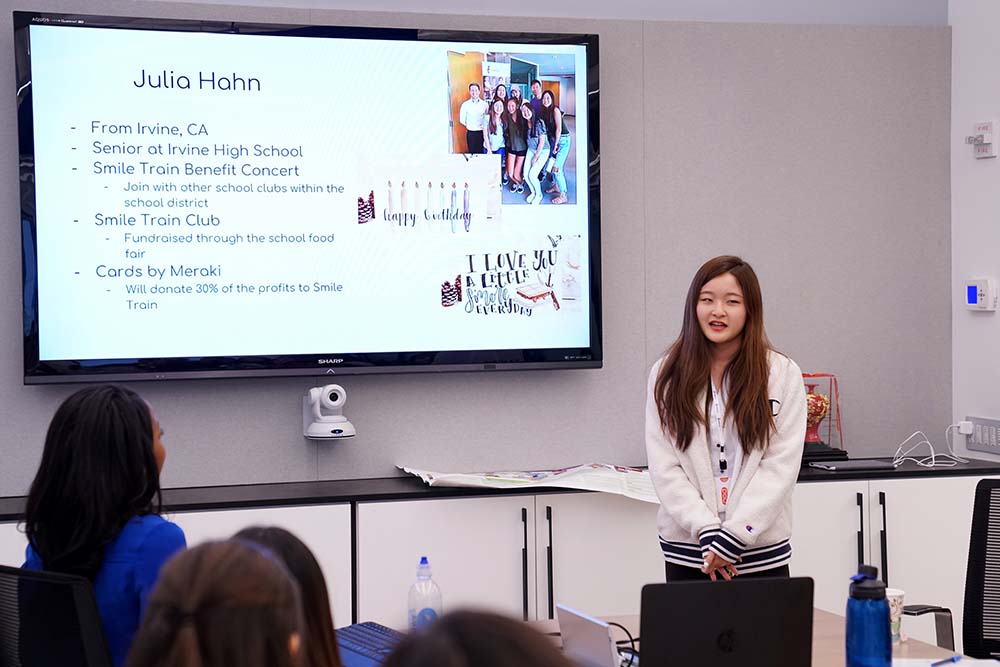 Smile Train's Student Ambassadors program allows me to learn more about what life is like for children with clefts around the world, teaches me professional strategies for fundraising and spreading awareness of good causes, and has given me a circle of friends who share my passions.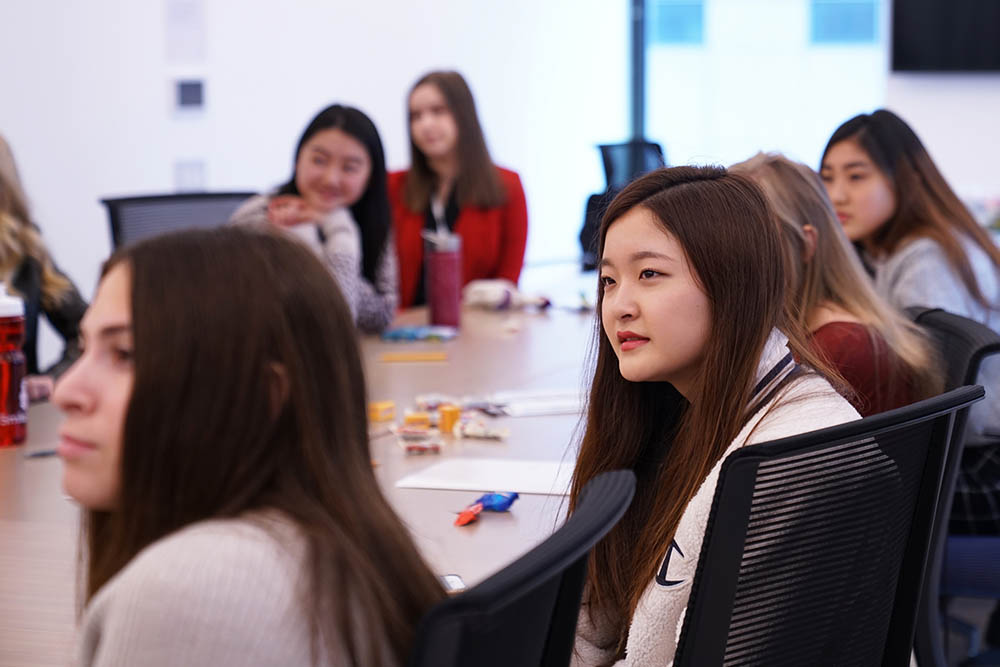 Another thing it's taught me is that many people in the US aren't aware clefts exist because those born with them here usually get the surgeries they need when they're very young. Though some may see this as a challenge, I see it as an opportunity — the more people we can spread awareness to, the more potential there is to make a difference for Smile Train.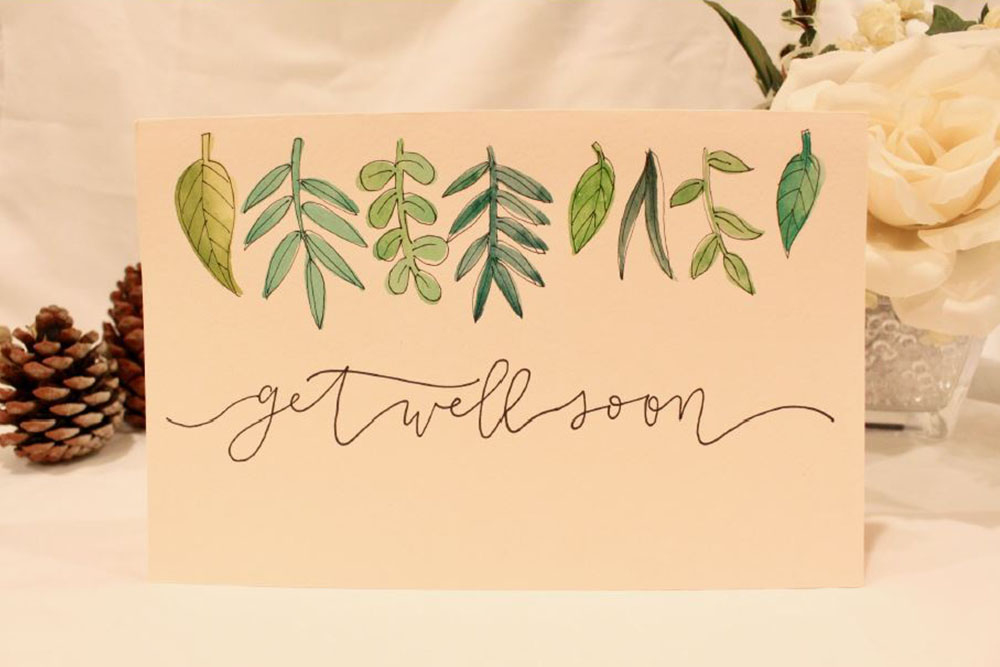 In early 2019, I co-founded Cards by Meraki with my friend Christine. Meraki comes from the Greek word for putting yourself into your work and was started with three intertwined goals:
To capture intangible emotions onto tangible, handmade cards.
To bring a smile to people's faces — both our customers' and those of kids with clefts.
To donate 30% of our profits to Smile Train.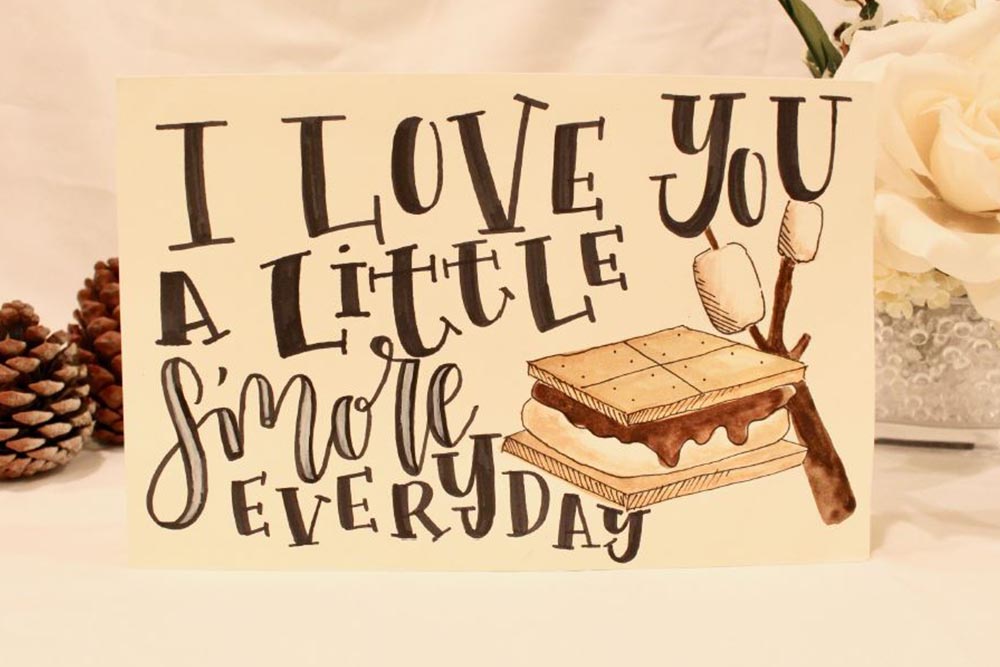 It turns out people are eager to do good; you just have to give them the opportunity. Some customers even offered to donate money besides paying for their cards because they were so moved by Smile Train's work. By June, we raised over $500 for lifesaving cleft treatments for children around the world!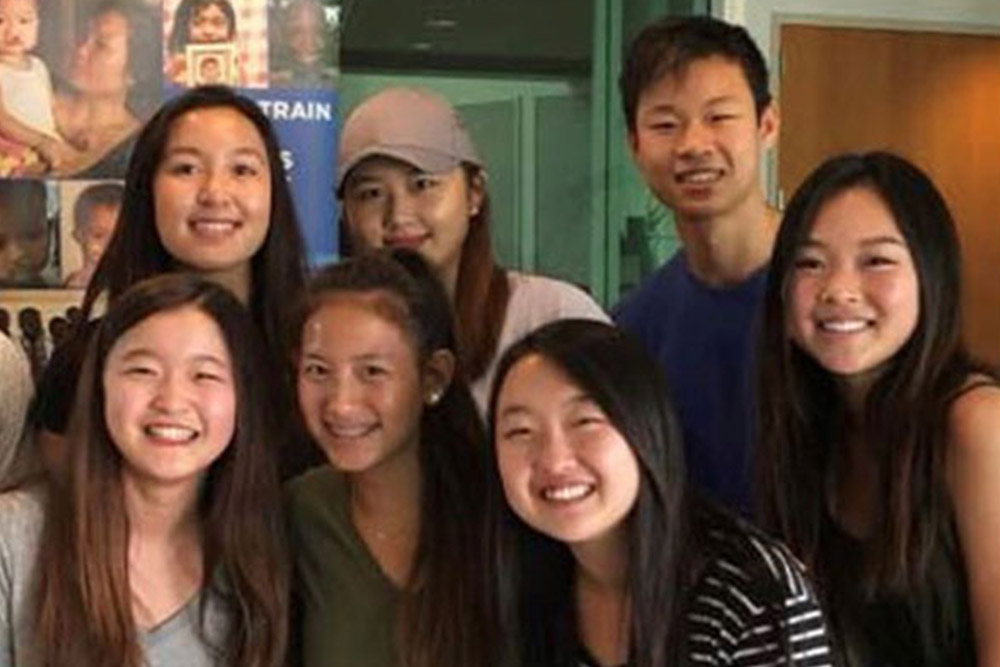 Sometimes people ask me how I have so much meraki for this cause even though I had no personal connection to cleft before getting involved. The answer is simple: I know Smile Train really is changing the world one smile at a time because one of those smiles is mine. When I started working with Smile Train, I thought that babies born with clefts were fully healed after surgery and that was that; I never realized how many of them also suffer from problems breathing, eating, speaking, and "fitting in." Seeing patients' amazing transformations and the incredible amount of confidence cleft treatment brings them made me realize how, in a different way, that's also what Smile Train has done for me. Thanks to Smile Train, I've likewise metamorphosized from a shy girl into a confident fundraiser, spokeswoman, and entrepreneur for a cause — making sure every child has what they need to smile, no matter who they are or where they live.