Dr. Maria del Pilar Echeverri: Revolutionizing Cleft Care in Colombia
Dr. Echeverri founded FISULAB in the belief that all aspects of cleft care are equal.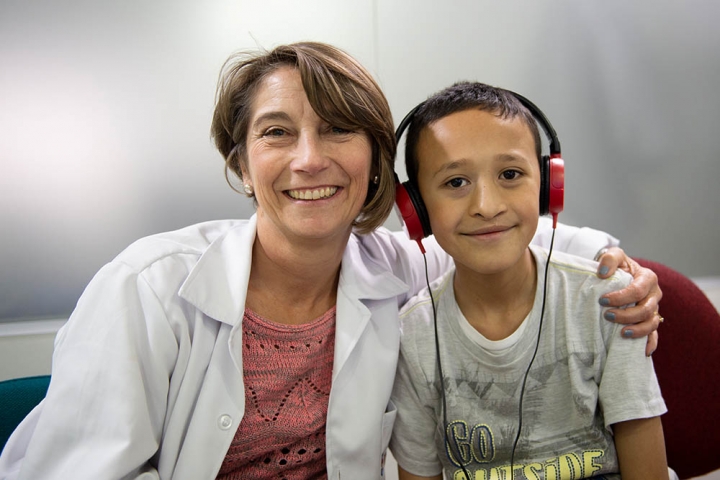 In the mid-1990s, Dr. Maria del Pilar Echeverri was working as a speech therapist to children with clefts in Bogotá when her boss's gave birth to a little boy with a cleft. Unsatisfied with the care available in Colombia, this woman took her newborn son to the United States for the cleft treatment he needed. The experience woke her boss up to two harsh realities: First, that the quality of cleft care she expected for her own child was impossible for most Colombians, and second, that this was completely unacceptable. Once back in Colombia, she took action and started a group dedicated to providing the same level of cleft care her son received in America to every Colombian in need and asked Maria to be its coordinator. That group eventually consolidated as FISULAB in 2000 — just in time to partner with a new organization called Smile Train.
Dr. Echeverri designed FISULAB around her belief that every stage of cleft treatment — including those before and after surgery — is equally important, as is getting the whole family involved in care. Her vision has made it one of Smile Train's premier partners. "FISULAB takes in about 900 patients every year, and our purpose is to care for all of them from birth until they are self-sufficient, providing not only the surgeries but all other necessary treatments," she said.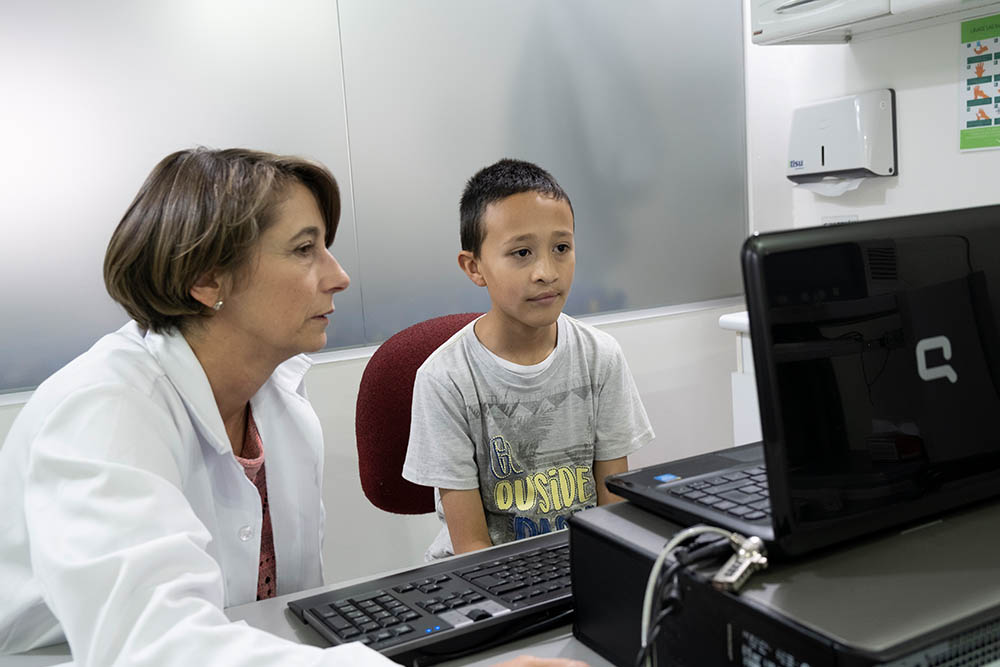 "After surgery, when the child begins to talk, it's vital that they work with a speech therapist so they can speak clearly, although in some cases is a challenge and the results are not very good. Crucial to speech therapy is shifting the focus to the patient's family, to whom we offer psychological support and education on how to stimulate speech in their child," she explained. "Once a patient is in speech therapy, the next phase focuses on dentistry and braces, which can include further surgeries like the bone graft, which happens around eight to ten years of age. Then, in a child's late teens, they will usually have a final surgery for more aesthetic reasons. The collaboration of the parents is again extremely important in all of this because no one can better show the child they are loved and accepted and help build their confidence."
The result is a medical center children beg their parents to come back to. The walls are bright and colorful and echo with the laughter of children making their first friends and discovering new, unimagined possibilities for their lives. With its innovative methods and joyful atmosphere, it's no surprise FISULAB has attracted some of the top medical professionals in Colombia. It now employs a plastic surgeon, a speech pathologist, a family psychologist, dentists and orthodontists, and an ENT. The center also works with surgeons, anesthesiologists, and nurses at a nearby children's hospital, and occasionally even brings in geneticists to help parents understand the causes of their child's cleft and guide adult patients in their decisions to have children.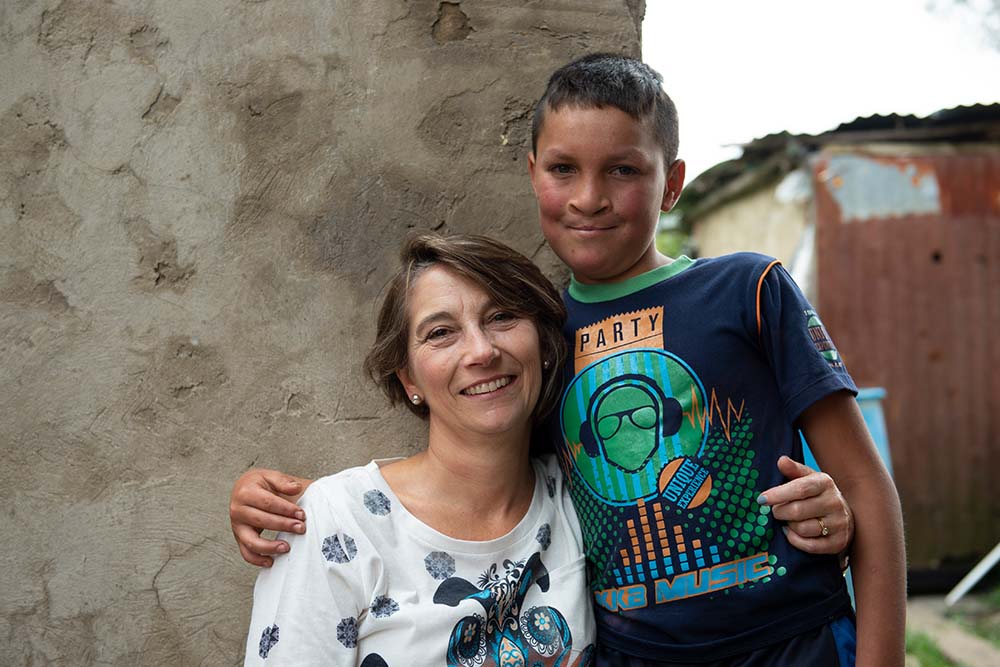 But Dr. Echeverri knows it isn't enough to only provide quality cleft care for families in the Bogotá region when babies born with clefts in the more remote, rural areas of the country still don't have access to the care they need. So as a next step towards FISULAB's goal of providing top-quality cleft care to every Colombian, she is designing informational campaigns to run in maternity hospitals across the country, empowering local doctors to teach mothers how to best feed their babies then refer them to FISULAB once they're healthy enough for surgery.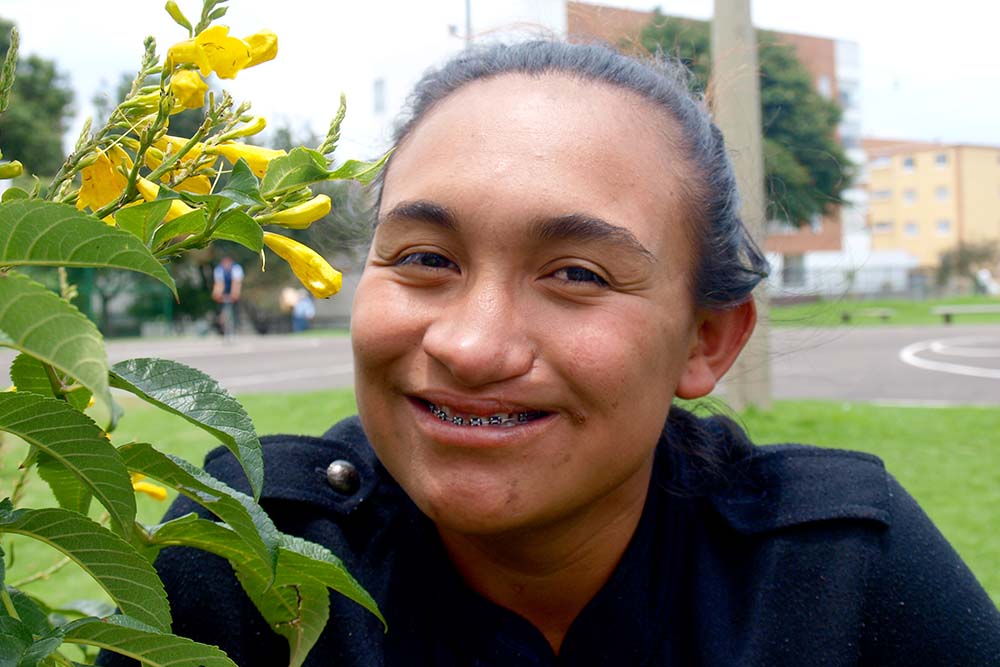 Of all the thousands of children whose lives Dr. Echeverri has touched, two have claimed a particularly soft spot in her heart. One is Maria, who she first met as a baby before her first surgery and now, eight years later, still sees weekly for speech therapy. Besides the girl's infectious energy, she's inspired by how deeply involved and committed everyone in her large, loving family is to her treatment. The other is Jessica, who arrived at FISULAB in very poor condition after having received a substandard surgery. "In general, it's very moving for us to see these babies improve, study, work, and grow into adults, and eventually have their own children."
"I want to thank Smile Train very much, because being able to help these children and their families is one of the most beautiful things we can do in our lives. Without their support, we couldn't help as many as we do," she said.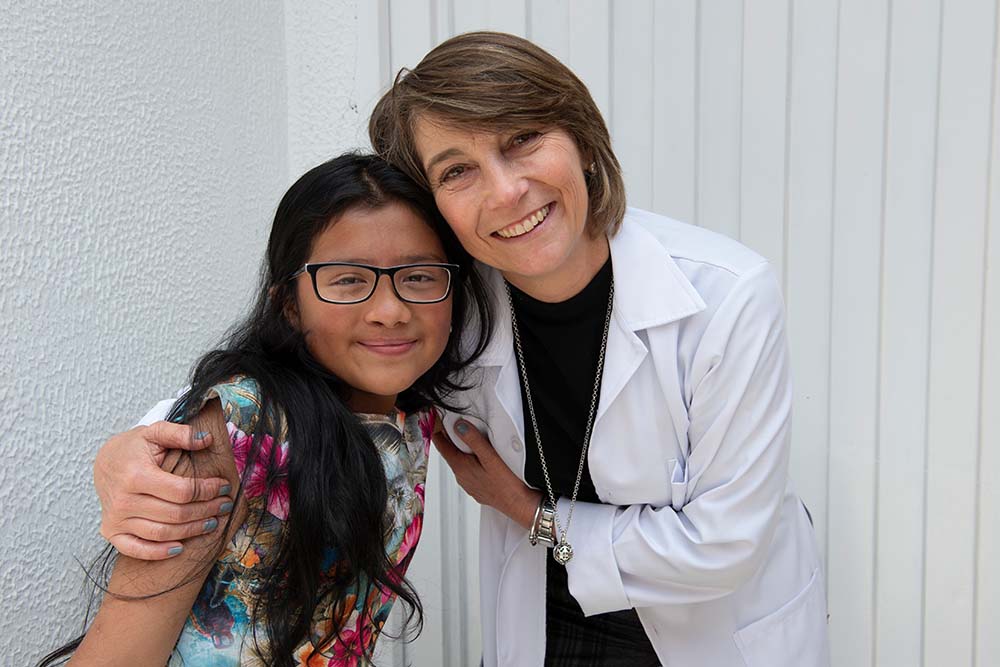 Help empower more pioneers like Dr. Echeverri in 70+ countries around the world and make a brighter future possible for girls like Maria and Jessica.