Dr. Carmen Gloria Morovic: Trailblazing Cleft Surgeon In Chile
Surgeon. Activist. Teacher. Woman.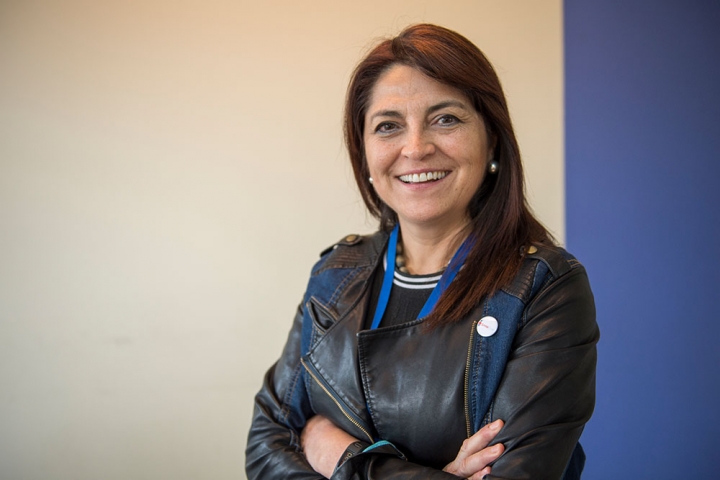 International Women's Day honors the achievements of women around the world — a perfect occasion to celebrate the accomplishments the amazing women who work with us achieve each day.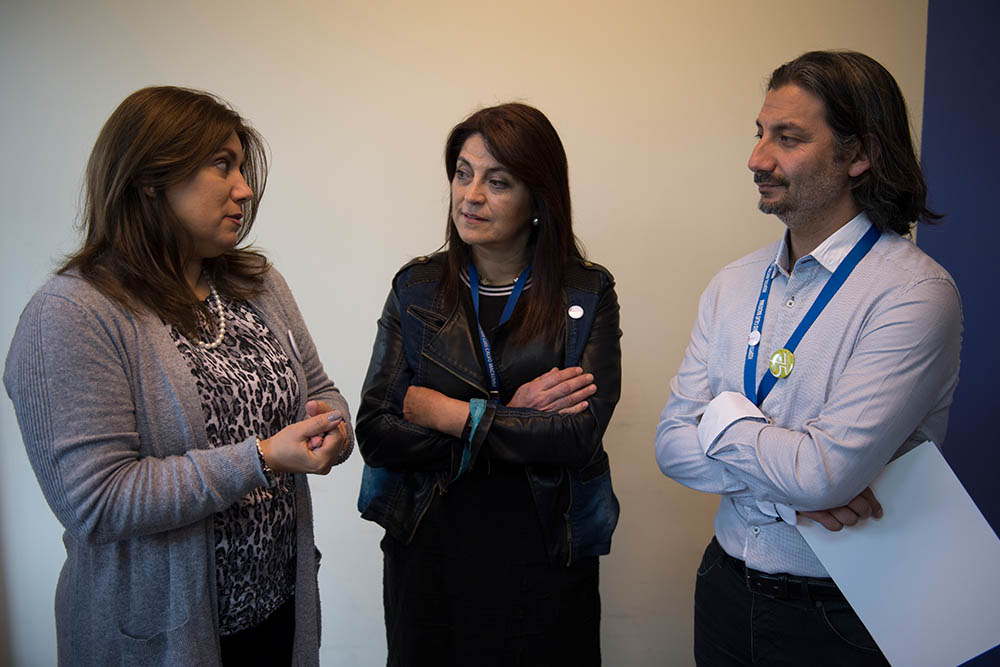 Carmen Gloria Morovic decided to become a pediatric plastic surgeon when, as a medical resident at the University of Chile, she saw how being born with a cleft in her home country so often destined babies to lives of shame, isolation, sickness, and even early death. Today, more than 25 years later, her dedication to children with clefts has taken her far beyond the operating room on a journey spanning from the ends of the earth to the halls of power.
When she was in medical school, cleft mission groups had already been operating in the area for some time, but she was not impressed with their work. "The 'charity safaris' with doctors coming from overseas were inadequate because they would leave after performing the surgeries, which meant patients had no aftercare," she said.
For her post-graduate work, Dr. Morovic went to Mexico and the United States to work with some of the world's top cleft specialists and facial surgeons. She took that knowledge home and got to work performing cleft surgeries, but many children in poor and rural areas were still being left behind, unable to afford cleft surgery or not even knowing it was possible.
So Dr. Morovic began training local doctors in cleft care. Her team was small, but they worked hard to keep up with the latest information and technologies. Yet the harder she and her team worked, the more obvious it became to her that too many children with clefts in Chile received insufficient care because local surgeons lacked both the experience and the sense of teamwork necessary to give these children the top-quality treatment they deserved. So she got active, lobbying the government to create a national protocol for cleft care for all Chilean children.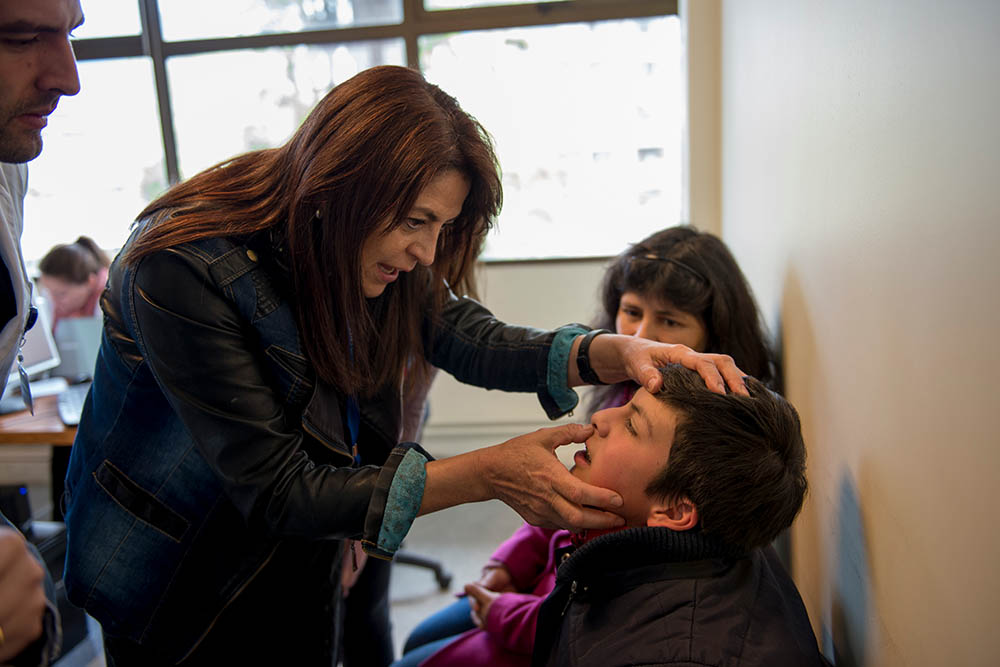 Dr. Morovic learned about Smile Train in 2002. Even though the organization was just getting started, she was excited by the idea that, unlike cleft mission groups, she'd be able to provide year-round continuing care. She and the organization she helped to start, Fundación Gantz, immediately signed on to become Smile Train partners.
In 2005, after years of hard work, Dr. Morovic and other specialists achieved the victory they had fought for when Chile finally passed a national protocol for cleft treatment. Hospitals in every region of the country were now aware of the seriousness of having a cleft and were obligated to refer patients to cleft care providers. With this legislation, her teams at Luis Calvo Mackenna Hospital, where she heads the plastic surgery unit, and Fundación Gantz saw the patients come pouring in.
Dr. Morovic and her team could now reach babies with clefts before mission groups could, which improved outcomes all over Chile. "The most important part of cleft care is doing the first surgery well because if it's badly done, there can be complications and deformities," she said. "Any mistakes also need to be corrected in subsequent operations and this means that the second surgery will also be imperfect and so on. Speech impediments can result from this."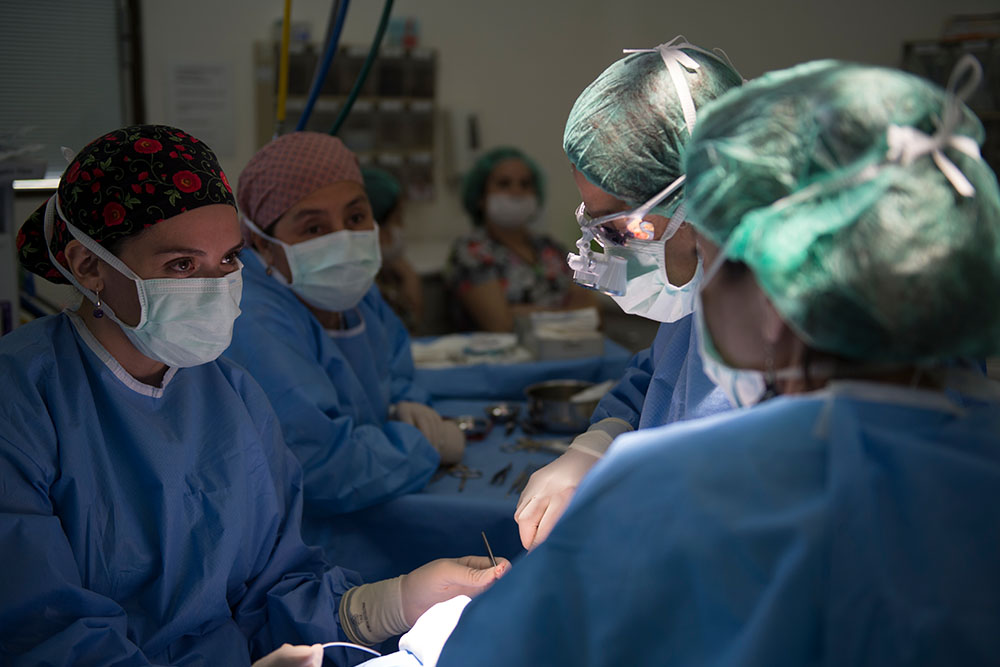 Dr. Morovic's cleft team in Santiago grew to include maxillofacial, plastic surgeons, anesthesiologists, geneticists, orthodontists, psychologists, social workers, speech therapists, lab technicians, and nurses. Yet working with this all-star team only made her realize once again how children in all corners of not just Chile, but all of Latin America equally deserve the quality of care she provides at her hospital in Santiago. So she again got active.
With help from Smile Train, she created a teaching attendance program at the most distant hospital in Chile from Santiago. She also personally traveled to Arica (in Chile's extreme north) and Punta Arenas (in its extreme south) to perform cleft surgeries and train the professionals there to provide better care to patients after their surgeries.
One recent training that particularly stands out to her happened in September 2019 when she traveled with her hospital team's speech pathologist, Karen Goldschmied, to Cuenca, Ecuador. There, the women evaluated potential patients with the local ENT and surgeon then performed cleft surgeries over closed-circuit television to an auditorium, allowing many other specialists to learn from their techniques.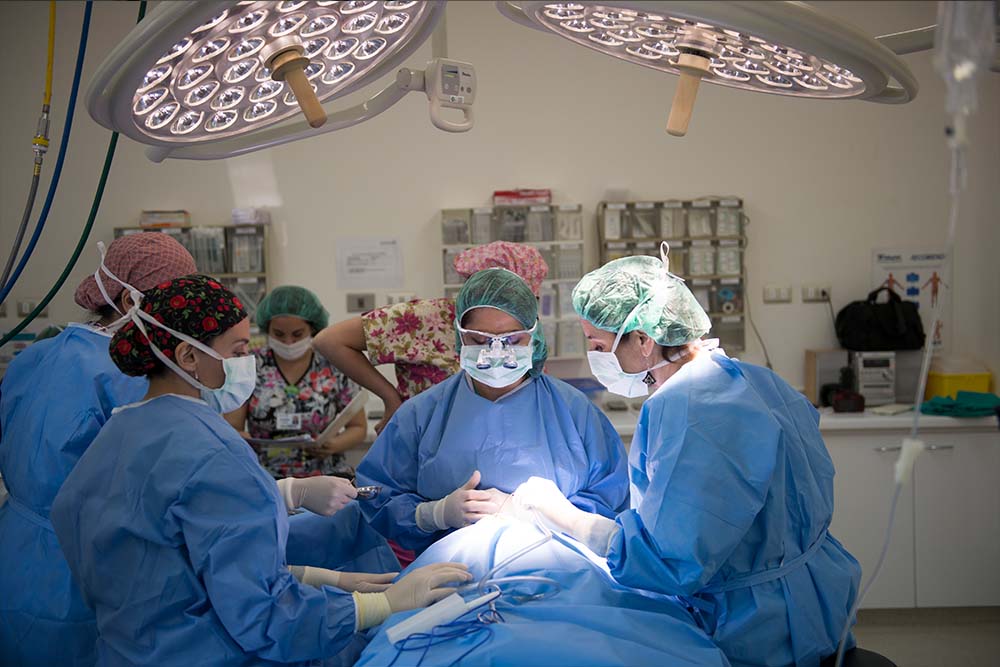 "It's incredibly important for doctors to see how others work because they learn and experience things that they don't necessarily read about in journals and articles. And the patients will then also benefit from their new skills and knowledge. My highest ambition is to leave a legacy of trained doctors who will become better surgeons than I am," she explains, adding, "Since the beginning, my challenge was to make lips and noses look more natural after surgery. To better address this challenge, I designed a bilateral cleft lip and nose surgical technique that has been adopted for surgeons all over the world, with outstanding results. I believe that these techniques have been my great contribution to successful results in treating clefts."
To date, Dr. Morovic has performed 540 Smile Train-sponsored cleft lip and palate surgeries. Of all her accomplishments, this trailblazer is especially proud of the paths she's paved for other female surgeons in this male-dominated field. "My experience of being a woman in the medical field is that it has not been easy," she said. Of all the collaborations she's done in her career, one of the most meaningful was the reflection she wrote for the book El Bisturi de Venus (Venus' Scalpel), a compilation of personal stories by 19 Latin American female surgeons. "This project made me understand that while to be a female surgeon is a great challenge in all of our countries, it also comes with enormous satisfaction."
Yet, in a life that would seem saturated with the satisfaction of having transformed the lives of thousands of children, her greatest sense of accomplishment still comes from her own family. "Without a doubt, to be the mother of three remarkable men and a grandson is the most exciting experience that can exist," she confirms.
Help Smile Train empower more incredible women medical professionals in 70+ countries around the world.