Mark Goes the Extra Smile
When he turned 30, Mark knew he had to turn his life around and get fit. Thanks to Team EMPOWER, his good decision is also changing the lives of children in need around the world.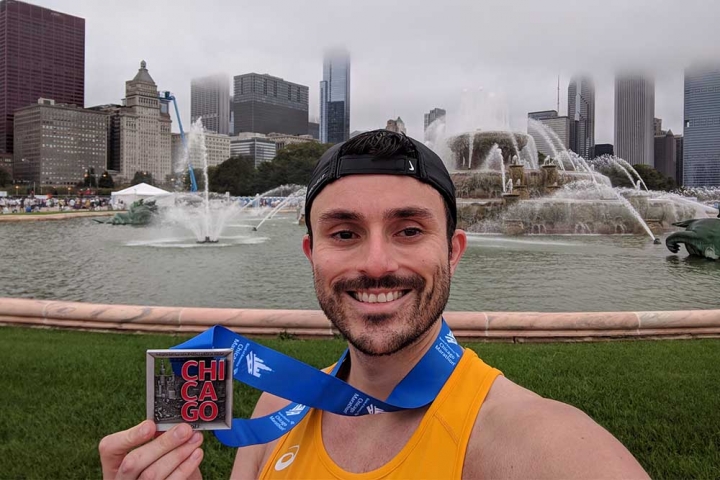 Mark Lent had been smoking and living an unhealthy lifestyle since his late teens. When he turned 30, it hit him that if he wanted to be healthy at 60, he would need to turn his life around. But he didn't know where to begin. He felt too out of shape to do much of anything besides move his legs, so he started running.
It became his second wind. He set a routine of setting goals and surpassing them and was soon feeling better than ever before — he even kicked his cigarette habit. "Running saved my life," he said. "It made me put the time in to care for myself and make the most of my body." He kept pushing himself to compete in longer and longer races and was running marathons after just a few years.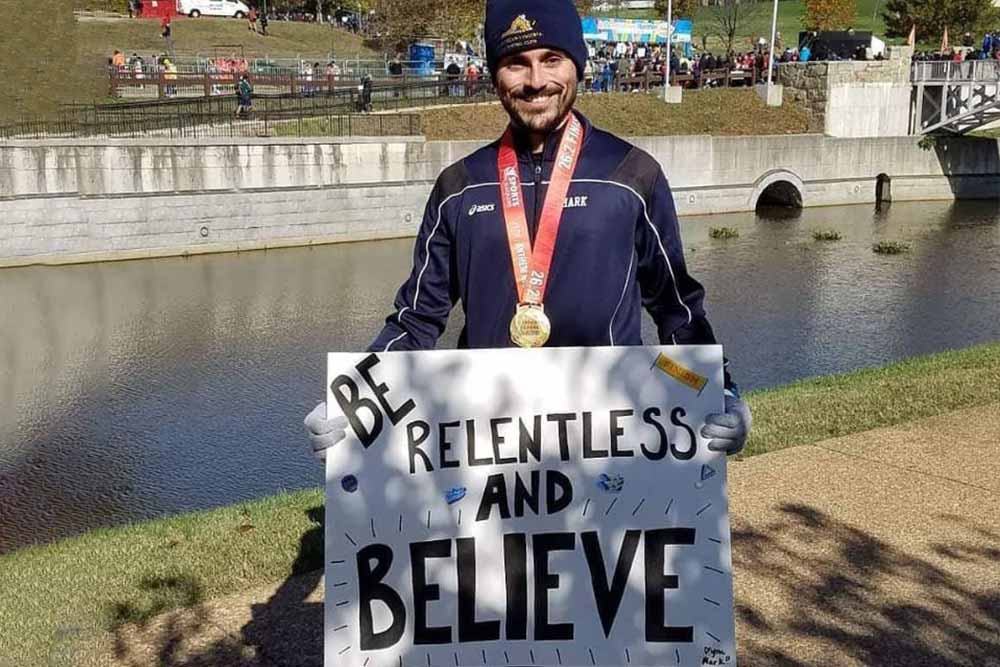 By 2017, Mark was 33 and ready to achieve his goal of running the London Marathon the following year. It was in preparation for this challenge that Mark discovered Smile Train's Team EMPOWER on a list of charitable organizations to join for guaranteed entry into the race. Though his sights were on England, the stories, pictures, and videos he found on Smile Train's website brought him back to his childhood in Guatemala. "As someone who grew up with a lot of exposure to children in need, Smile Train hit very close to home," he said. "It struck me as the perfect way to pay back all the smiles running has given to me."
Once he registered, Team EMPOWER staff reached out to him with resources like a course preview and added him to an online forum with other runners; best of all, he got some great Smile Train swag. The team also helped Mark reach out to family and friends for sponsorship, though they didn't need much convincing. "When I told people I was running for Smile Train, I got a lot of support," he said. "It's easy to talk about the work they do, especially when you mention that Smile Train not only provides the funds for surgeries but the funding and resources for all sorts of needed treatments. It shows the true impact."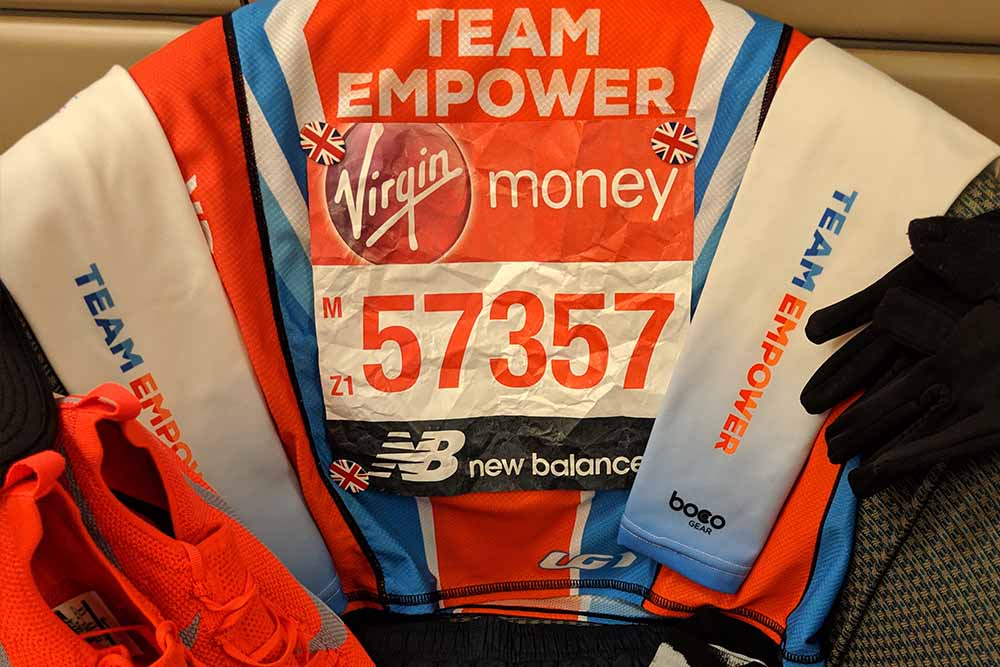 When race day came, Mark was ready. London completely exceeded his expectations, which, as he points out, "is rare when that happens as an adult." But the best part was running its historic streets for a cause: "This race wasn't just another 26.2 miles for me, it was 20 more smiles for children in need."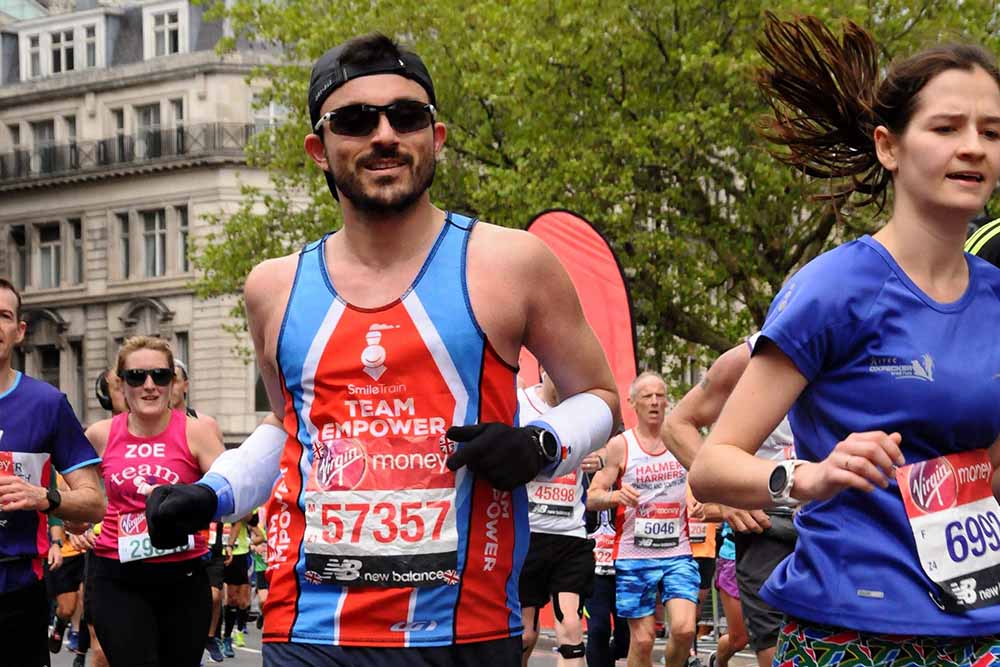 Mark signed up to run for Team EMPOWER again for the 2019 London Marathon. Now a veteran, he recruited other runners and offered advice on the online chats for his teammates. Team EMPOWER staff kept him motivated by offering personalized support and sending him stories from children around the world whose lives were transformed by Smile Train.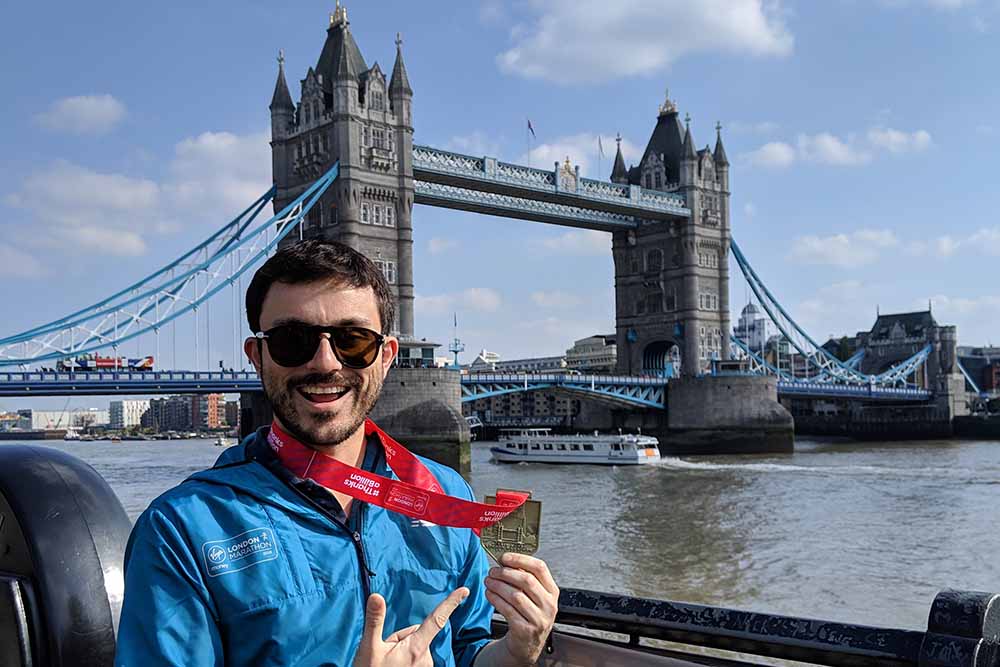 2020 is looking to be another milestone year. Besides prepping for more marathons with Team EMPOWER, Mark is also training for his first 40-mile ultramarathon. It promises to be a lot of work, but the smiles keep him going.
"It's easy to get lost in the training, so when I reframe it about the children I've helped, it really inspires me. It's humbling to have helped so many children smile, but I want to raise that number this year. It's such a privilege and an honor to see how much impact my running can also have on others."