Helping Patients with Clefts Find Their Voice
For Evelyn Caserres-Nano, speech therapy is more than a job — it is a calling.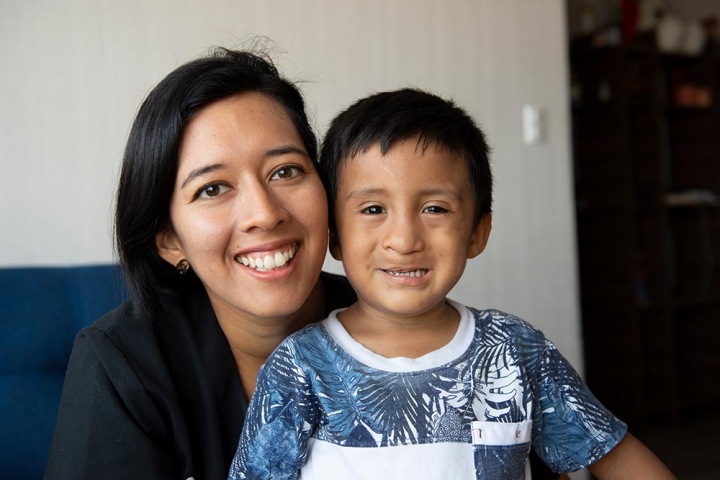 For Evelyn Caserres-Nano, speech therapy is more than a job – it is a calling and a passion stemming from her interest in communication and her belief that humans are inherently social.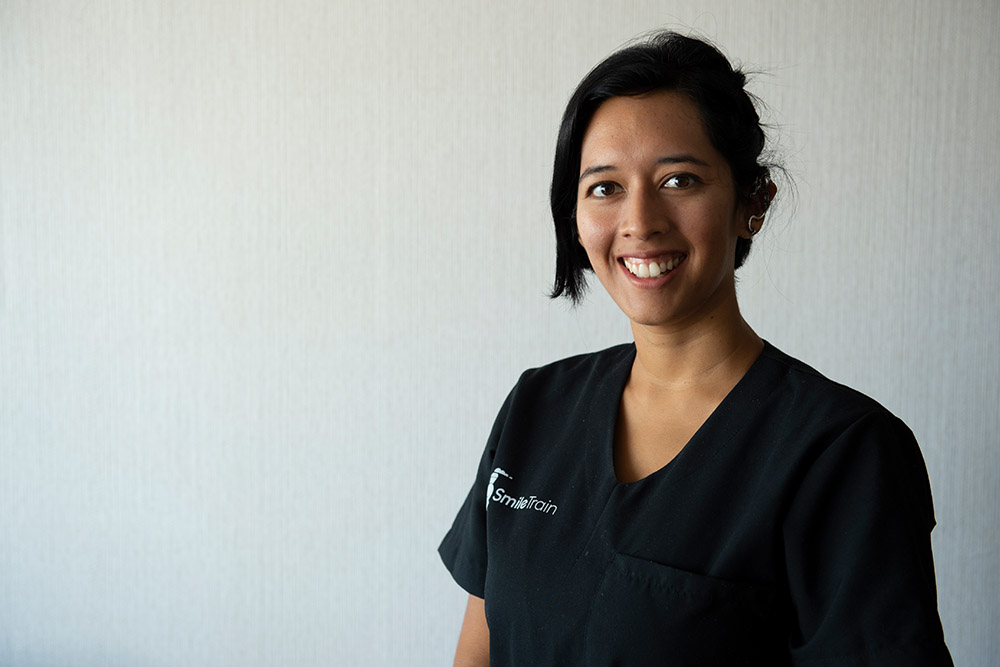 This is why, for the past 10 years, she has chosen to work with children with clefts, helping them to overcome the speech challenges that often persist even after treatment. Currently, she works with the Misión Caritas Felices, a Smile Train partner treatment center in Lima, Peru.
"If children with clefts don't learn to speak properly, they don't socialize well and start having learning difficulties, which then damages their confidence and their motivation to speak. Sometimes parents keep them isolated to prevent them from getting sick, but their protectiveness can compromise the natural development of their speech. If they can't communicate, they become frustrated and aggressive, which affects every aspect of their lives," she says.
For many patients supported by Smile Train, who live in areas where services like speech therapy are not available, this essential aspect of comprehensive cleft care is too often out of reach. Building local speech specialist capacity through training and increasing the number of specialists available in each region is critical in ensuring our patients not only survive but thrive.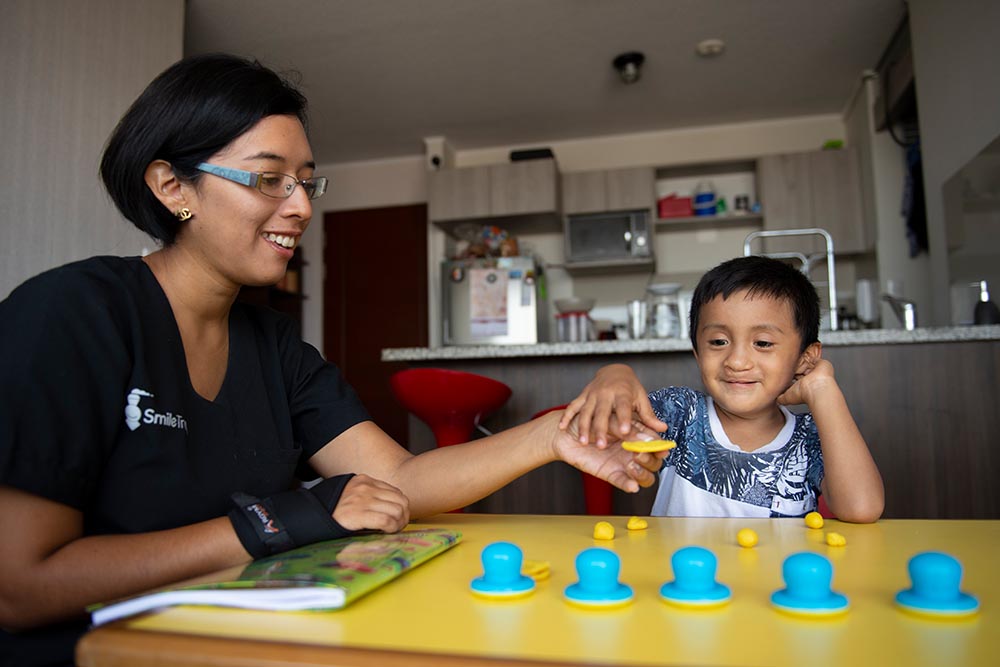 At Misión Caritas Felices, Smile Train supports speech therapy alongside surgical care and nutrition services. "Speech therapy can be very challenging because it takes several years and needs to be adapted to each child's anatomy," Evelyn says. "Thanks to Smile Train's support in educating the specialists, though, we have great results [here]. In fact, some patients who try other clinics often come back to us…because they failed to see improvements elsewhere."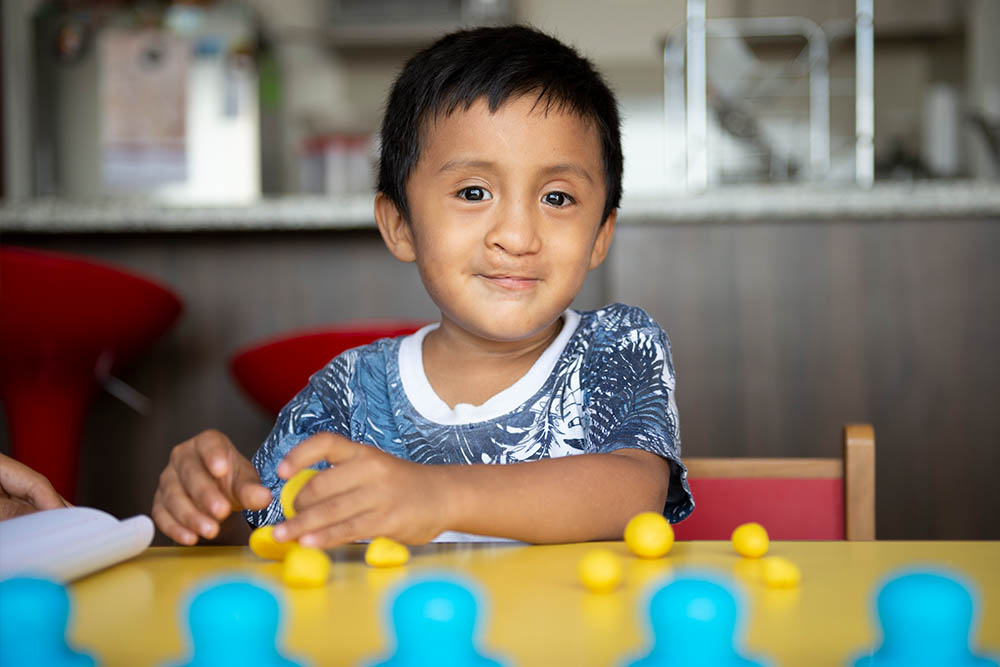 Evelyn's dedication to speech therapy helps patients like Anthony, a 3-year-old boy who has received two successful surgeries to treat his cleft. While his mother Marisol was overjoyed to see an immediate difference in Anthony after his surgery, she also notes that the speech therapy Anthony now attends is an important part of his continued success – despite learning to speak late, he's a curious, active child and has made a great deal of progress.
"Misión Caritas Felices is a very important part of our family's life. Not only did they perform the surgeries, but they also provide speech therapy…his teacher is making a real effort to support him. I hope that he'll be able to do what he likes and study what he wants and fulfill his ambitions when he grows up," says Marisol.
Evelyn recognizes the value of Smile Train's model and commitment to comprehensive cleft care, and how it sets children like Anthony up for a future where they can achieve their ambitions. "I'm so thankful to Smile Train for promoting comprehensive care rather than providing only campaign-based surgeries. After all, the best surgeon in the world cannot influence a child's speech development. I really appreciate that Smile Train listens to other specialists and works with us."