Eva Ehlinger: Small Acts Add Up to Big Smiles
"Knowing the strong emotions I felt when Ethan was born, it was hard to imagine how a family with no access to life-saving surgery would feel. I wanted to help."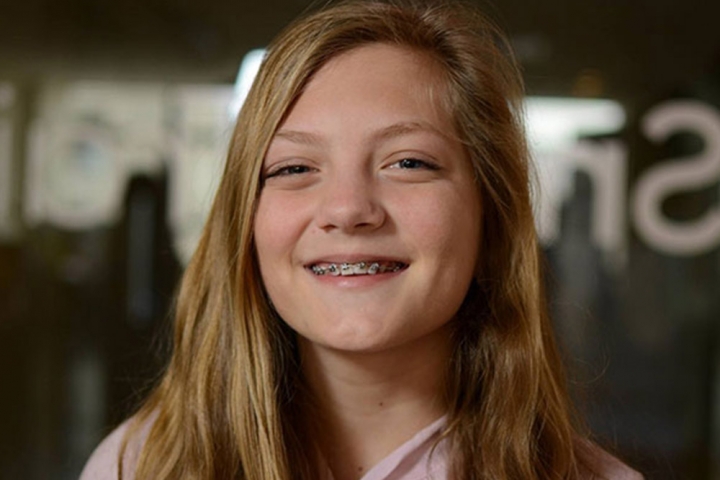 The following was written by Smile Train Student Ambassador Eva Ehlinger.
On January 13, 2013, I was eager and excited to meet my new baby brother Ethan at the hospital. When the time came, I was confused to see that my mom was crying and really emotional. I learned that Ethan had been born with a bilateral cleft lip and palate.
When I saw Ethan for the first time, I knew that I was going to love him unconditionally, but I am also ashamed to say that I was slightly embarrassed. What would my middle school friends say about my brother? But then I looked at him closer and thought, "He is so adorable."
The emotions my family felt are not unique. Most of them came from having little to no knowledge of cleft and how it affects a child. When we learned more about cleft and how it can be treated, my family was relieved. Thankfully, my parents had the resources and opportunity to give Ethan the surgery and care he needed.
A couple of years later, my family learned about Smile Train. My mom and I would keep up with its social media and the stories on its website. Knowing the strong emotions I felt when Ethan was born, it was hard to imagine how a family with no access to life-saving surgery would feel. I wanted to help, but I did not know where to start.
In the summer of 2017, I saw an Instagram story about a new program that Smile Train was starting for students. I immediately applied to become a Student Ambassador and hoped for the best! After a few nervous weeks of checking my email, I was accepted, and I was so excited to help Smile Train and change lives!
Yoga for Smiles
Around the same time, Smile Train announced a new campaign called Yoga for Smiles. As my mom is a yoga instructor, it was the perfect way for my mom and me to start fundraising for Smile Train. We found two venues for holding classes, told all our friends and family, and posted on every social media app imaginable. We even got Ethan to help!
Our efforts paid off, and 10 to 15 people showed up to each class. We raised $1,000+ from the yoga classes and (to our surprise) another $4,000+ online — enough to help provide cleft treatment for 20 kids!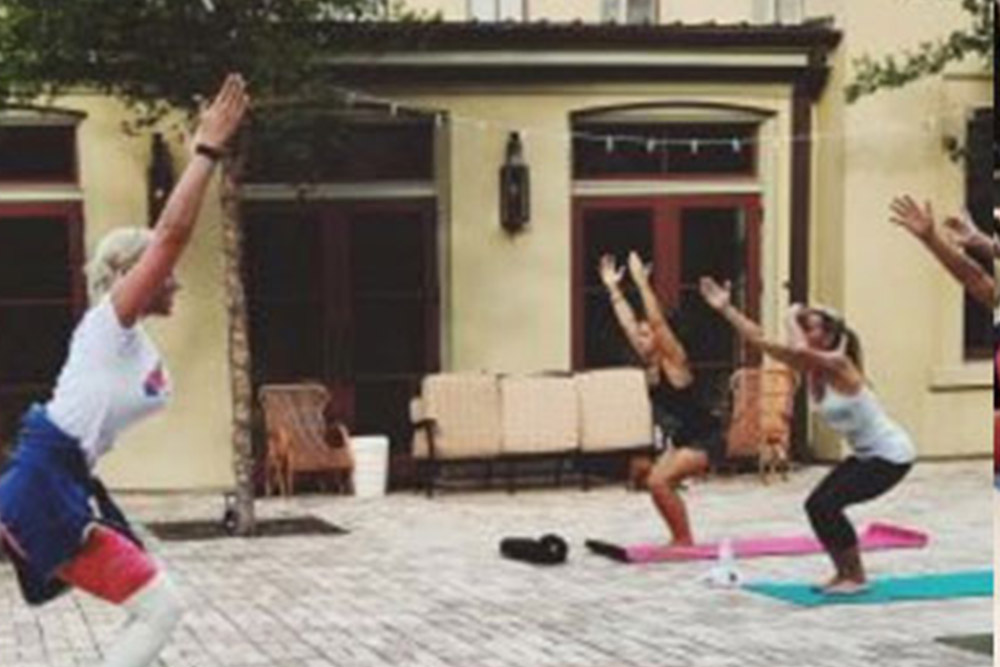 I started fundraising for the Student Ambassador Program by speaking in my community about the organization. At every community event, I sold raffle tickets for a really nice TV that had been donated. Many people participated, and I raised around $1,800 just with raffle entries.
Ethan and I made bracelets that I sold at school, and we collected another $200 for Smile Train in just one day.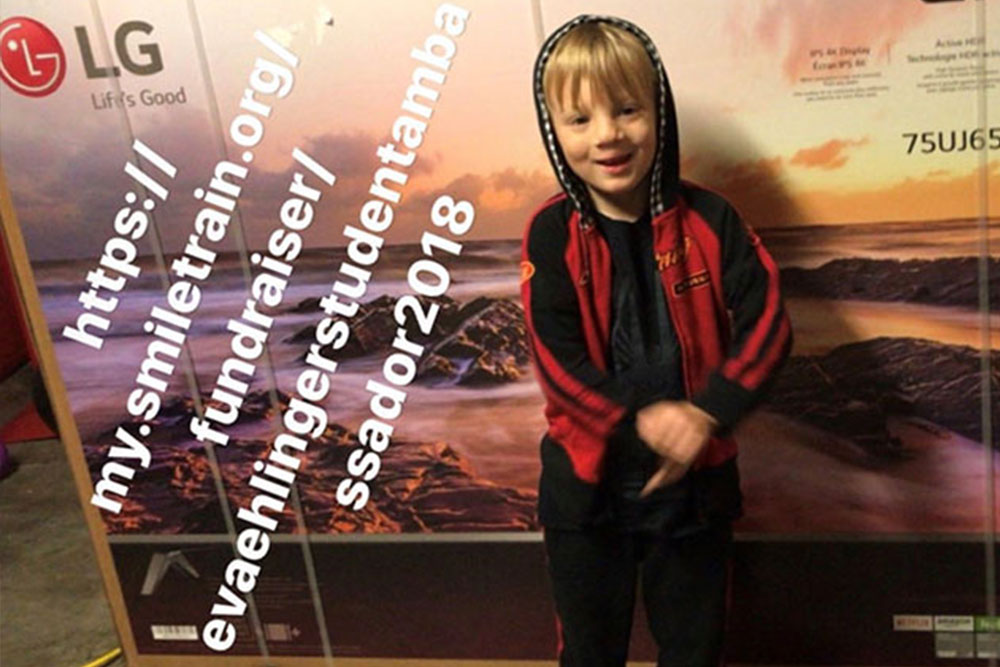 Next was the first annual Smile Train Student Ambassador conference in NYC! We started by making cards to give to children after their cleft surgeries and then went to Smile Train headquarters for a weekend of learning, sharing ideas, and mingling. The conference was one of the greatest experiences because I got to meet an amazing group of people who cared about making a difference. It was great to hear about everyone's different fundraising efforts. I left the conference with a lot of new ideas and knowledge. The greatest thing is that we were all brought together by SMILES!
After the summit, I gave an informative speech in one of my classes at school about cleft lip and palate and how they can affect children's lives. Several classmates told me that they had never heard of cleft before and that they wanted to help. It is great to know that I am teaching people about a very common, but still unfamiliar, issue!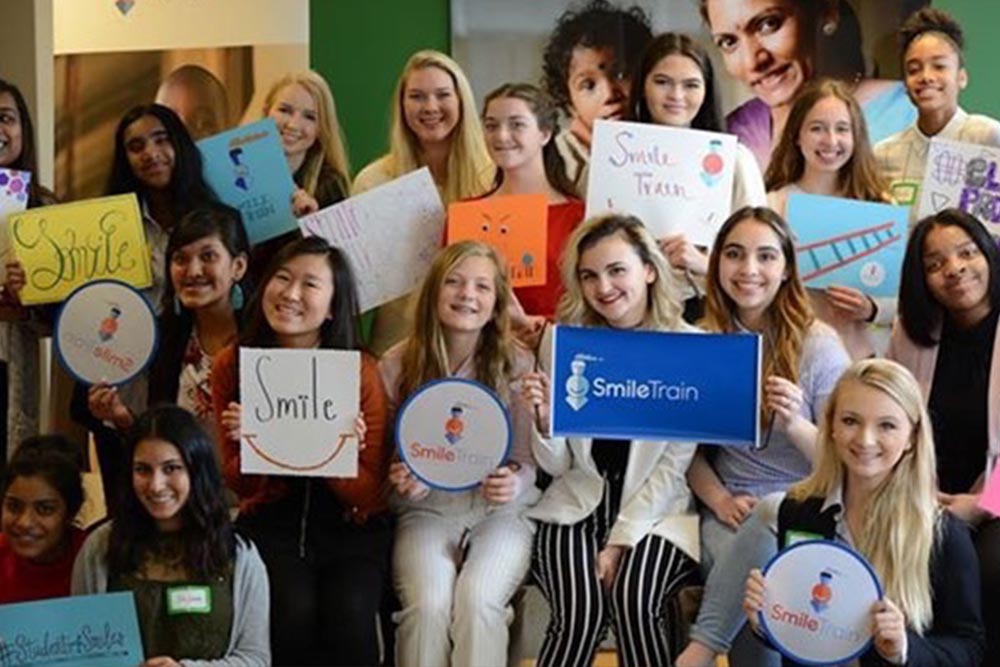 I continued to participate in the Student Ambassador Program the next school year. It has been great to have a close-knit group of people from around the world to help make a difference. This year, I invited my friends to a homecoming party with a $5 entry fee, and I raised $100. I also made and sold Oreo balls at school and raised another $100+.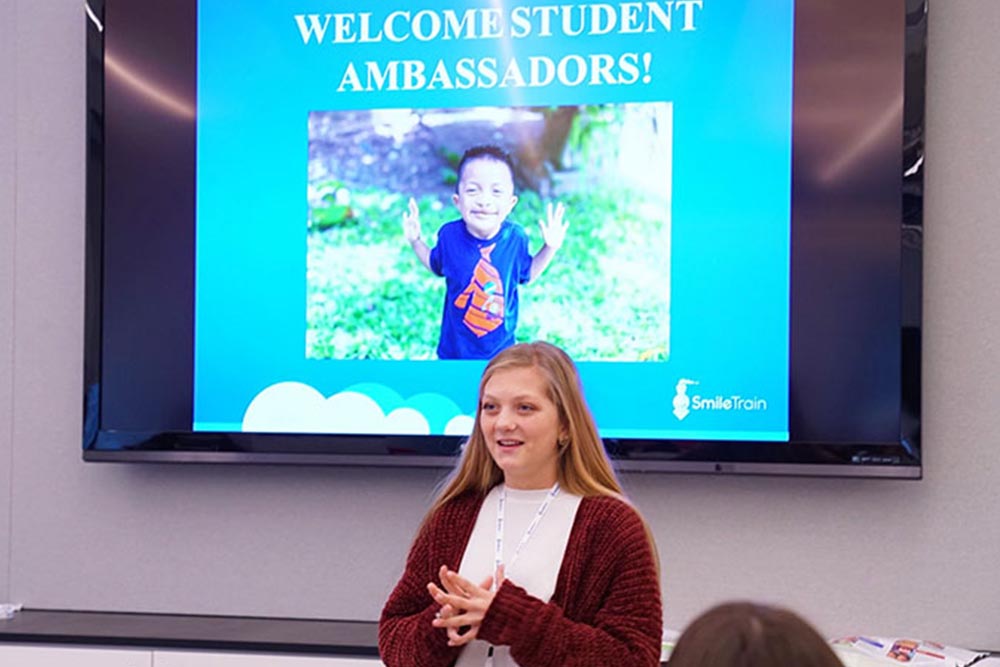 I was lucky enough to attend Smile Train's conference for a second time in 2019, and I learned even more about cleft lip and palate and new fundraising techniques. I got to see some friends from last year and met new ambassadors — all of us from all walks of life but focused on the same solvable problem.
Overall, I am extremely proud to say that, with the help of my family and friends, I've raised more than $7,600 for Smile Train. I'm not going to stop there — I have many new fundraising ideas for 2020. I'm so grateful to be a part of such a wonderful program. If you are a student (or if you know of a good candidate), I strongly encourage joining the Student Ambassador Program. Doing a few small things a week can add up to have tremendous impact.