A Smile Educates
Everyone told Gyana to abandon her daughter when she was born with a cleft; her husband threatened to kill himself if she didn't. Afraid for both their lives, she took the child and fled.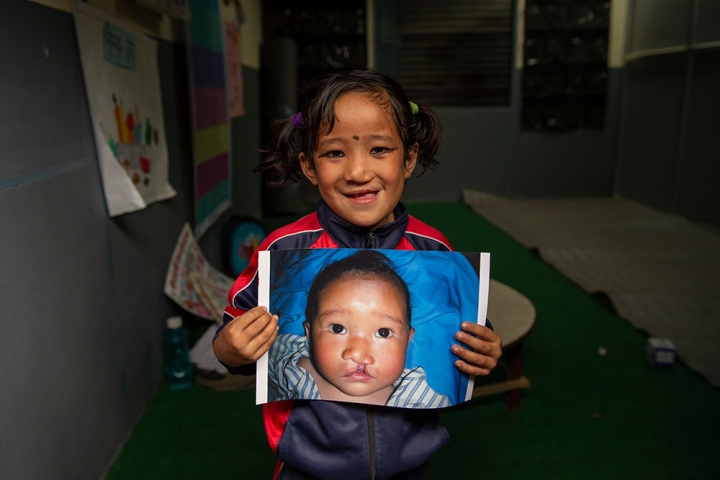 Gyana from Nepal was raising six children (ages 11 to 20) when she learned that her seventh child was on the way. Gyana worried for months whether she'd be able to have the energy or means to provide for another child. Her concern only worsened when her little girl, Sushila, was born with a cleft lip and palate.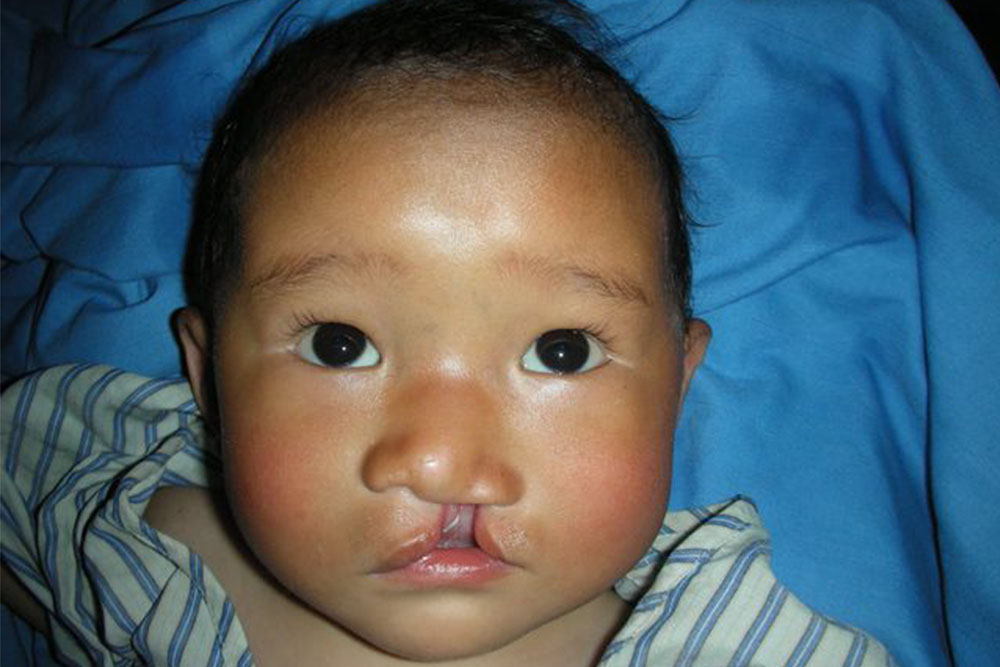 At home, Gyana received dangerous and disturbing advice from the people around her. "Everyone I knew told me to abandon Sushila — my husband even threatened to kill himself if I didn't. I was fearful that someone would hurt her, so I left the village," she said.
Gyana found work at a rice mill in another town. During that time, Sushila was losing weight as she was spitting up more milk than she was taking in, so the infant had to be at every shift. "If I left her alone, she could die. So, I carried her on my chest all day — even while working or carrying firewood on my back," she said.
After nine of the hardest months of Gyana's life, a family member called one day and shared that cleft surgery was possible at Smile Train partner B and B Hospital in Kathmandu. Gyana sold a goat to cover the bus fare and went to the capitol with Sushila.
When Gyana arrived at B and B Hospital, she felt hopeful. "I saw lots of other children with clefts receiving help, and it comforted me," she said. Sushila stayed at the hospital for two weeks to eat a nutrient-rich diet. When Sushila was back to good health, she received her Smile Train-supported forever smile.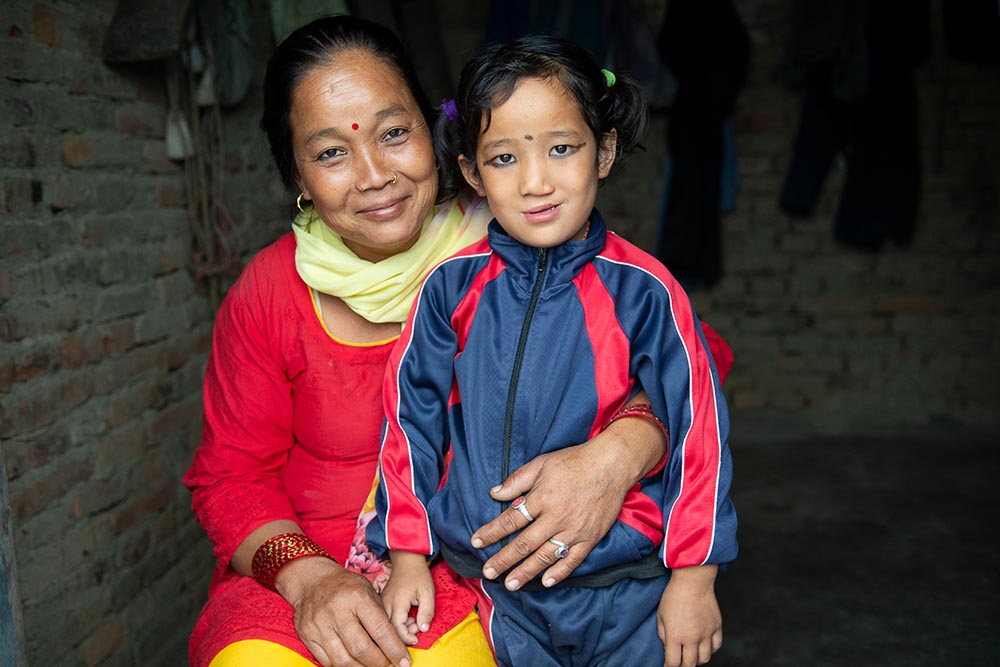 After the first surgery, Gyana took Sushila and her other children back to their hometown. Gyana said that Sushila's surgery educated many people in her town that cleft surgery was even possible and that clefts are not something to discriminate against. She shared, "People became more tolerant, and we didn't have any more problems with our neighbors."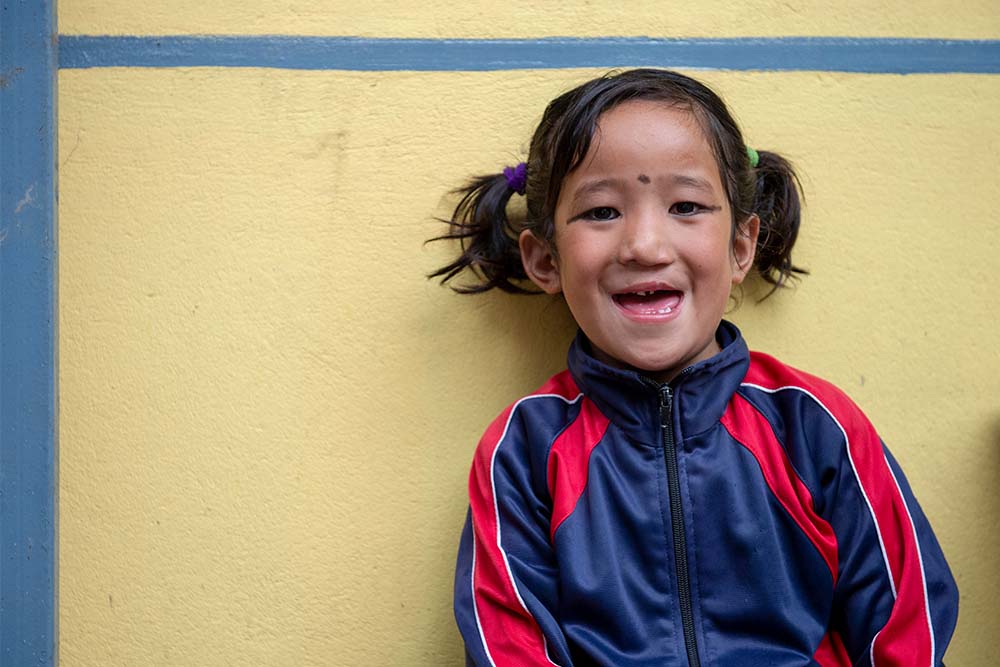 A year later, Sushila returned for Smile Train-supported cleft palate surgery. Sushila's problems with eating were soon a thing of the past. Gyana said, "The surgeries were such a success; I was so happy. I want other mothers who were in my situation to know that, with help, your child will be okay."
Sushila Today
Sushila is a lively six-year-old, thriving at her school. Reading out loud in class helps with her confidence and speech.
She loves playing games with her friends.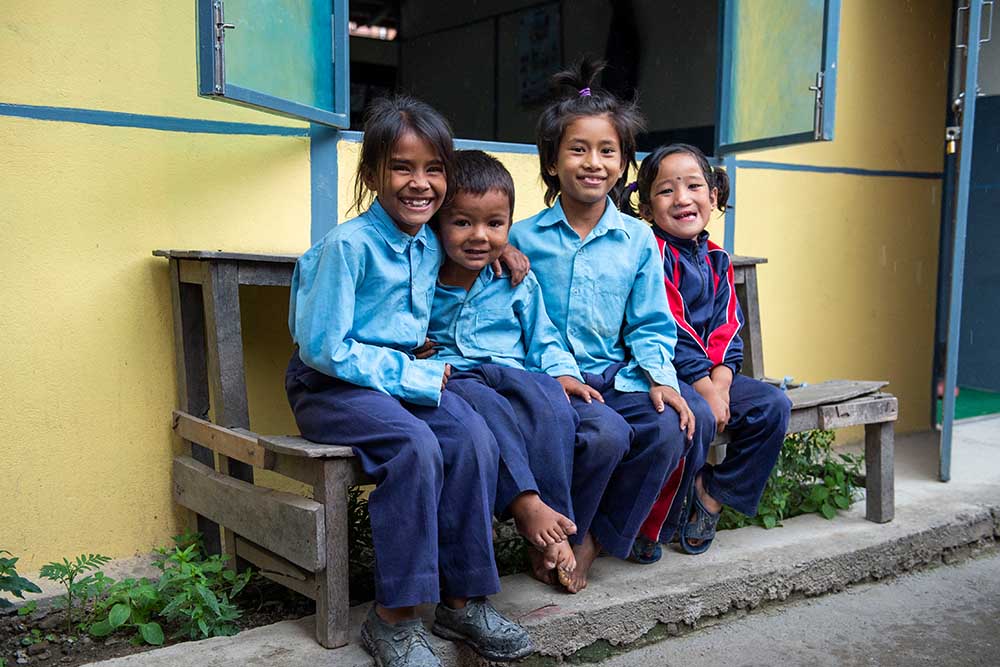 "Sushila's endless energy keeps me young. She is a big help at home and always completes her chores," Gyana said.
Help us make forever smiles and second chances possible for children like Sushila and mothers like Gyana.