You Must Be There To Care
When Oscar was born with a cleft, his family found a mission-based organization to provide him with the surgery they could not afford. But when a complication arose, they had already left the country. Thankfully, Smile Train's local partners are always there.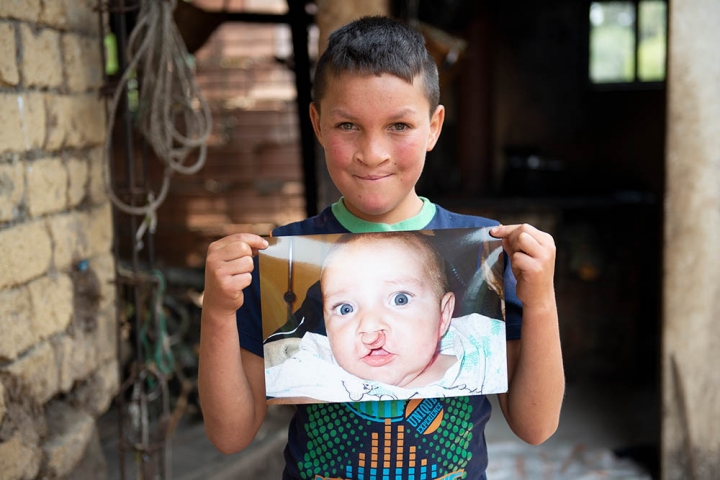 Rosa and her husband were living and working on a finca (ranch) in rural Colombia, taking care of a local landowner's cows, when their first son Oscar was unexpectedly born with a cleft lip. The family found a mission-based cleft organization that provided Oscar with a free cleft surgery, but when a complication arose and the quality of the cleft repair was not what the family had been promised, the mission group was no longer in the area to address the on-going issues.
Thankfully, Rosa found FISULAB, a local Smile Train partner in Bogotá helping children 365 days a year, and Oscar finally received the additional cleft treatment he needed. Rosa was overjoyed with the results, saying "Oscar never had any issues after the surgery."
Rosa and her husband had a second son, Adrian (born without a cleft), but they were heartbroken when their third son, Neitan, was born with both a cleft lip and palate. Neitan's cleft palate caused problems they hadn't experienced with Oscar. "Every time Neitan would feed, he would choke or vomit. The local hospital had me feeding him by syringe, only a few ounces at a time, but it wasn't enough; he was always crying," Rosa said.
Since Rosa knew that FISULAB had a multidisciplinary staff of cleft experts available year-round, she took Neitan for a feeding consultation when he was 11 days old. "When I went to FISULAB, Dr. Prada showed me a technique to feed him by bottle. He told me that I needed to feed him as much as I could, because he was starving [with the syringe method]. Neitan got better — it was such a relief," said Rosa.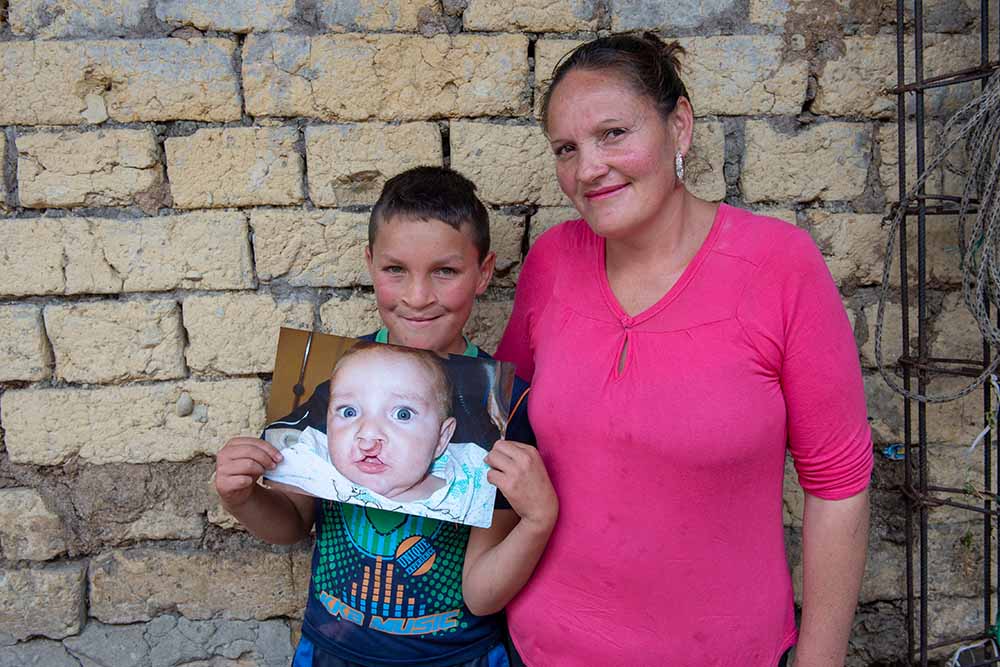 When Neitan was three months old, he received a Smile Train-supported cleft lip surgery at FISULAB. Then, he went on to receive four more supported surgeries as well as orthodontic treatment for missing sections of bone in his gums.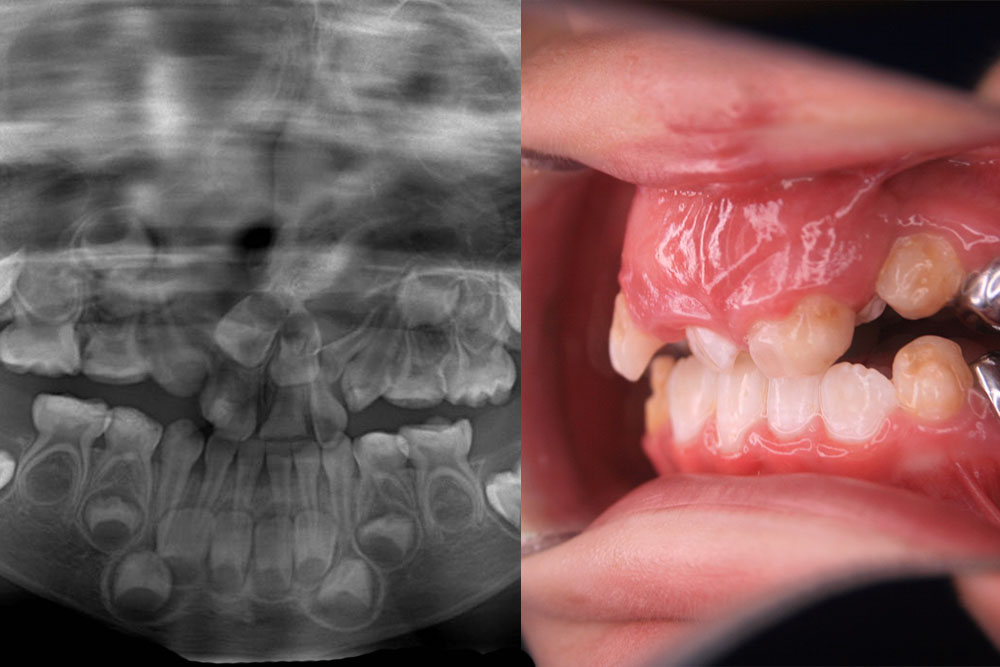 "The surgeries were hard, but I knew that they were all part of the healing process and that Neitan would get better each time. These were hard times, but I'm full of joy and gratitude toward Smile Train and FISULAB," said Rosa.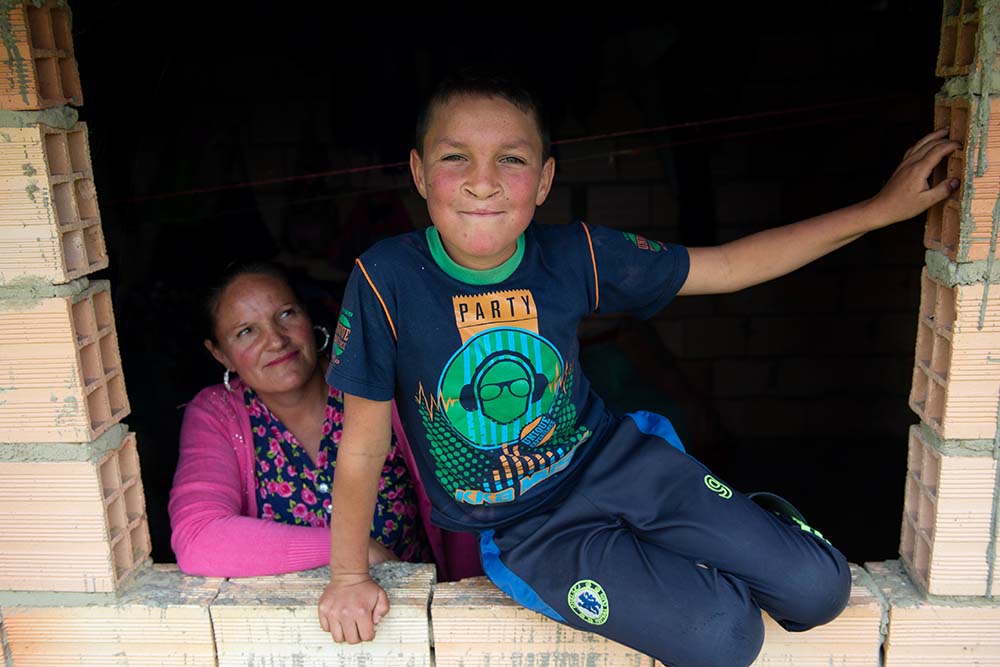 Next, the FISULAB team asked Neitan to attend Smile Train-supported speech treatment once a month. As the family's small town is several hours away from Bogotá, they boarded the bus at 2:00 AM in order to arrive on time for Neitan's appointments. Despite Rosa's own ill health, she ensures that Neitan never misses speech treatment, and she is assisted by a Smile Train transportation grant to help offset the costs.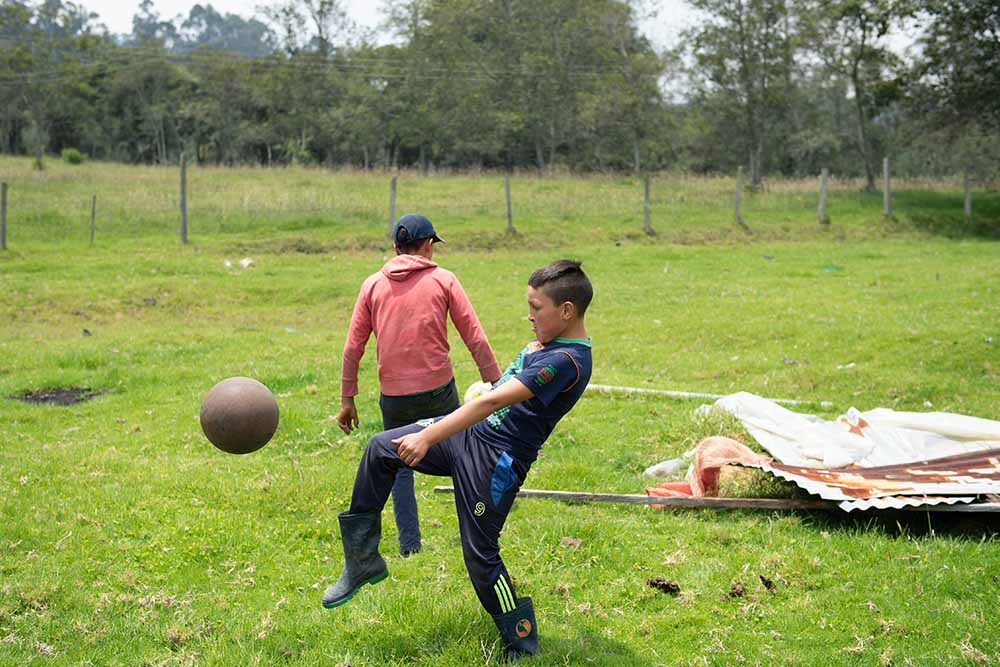 Neitan's brother Adrian shared that his brother's speech has improved a lot in the past couple of years and that the therapy has given his brother confidence to speak more often. "I can understand him much better now. We're good friends — we go to and from school together and play soccer as much as we can."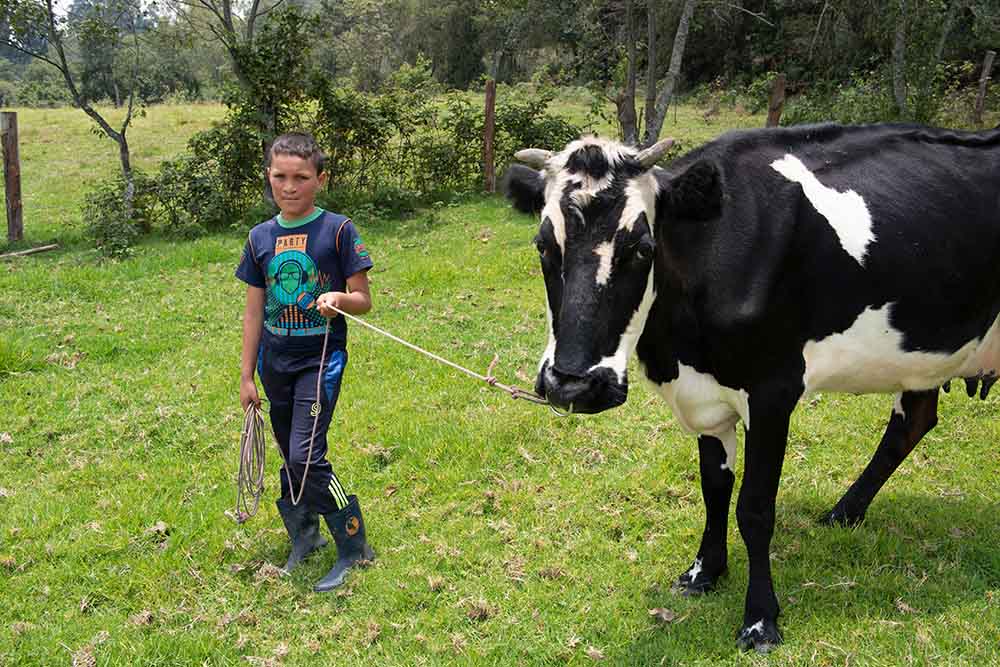 Neitan is in the fifth grade at school. He shared, "I really like studying, especially Spanish. I like helping out with the animals on the farm, bringing water to the cows, and walking them around."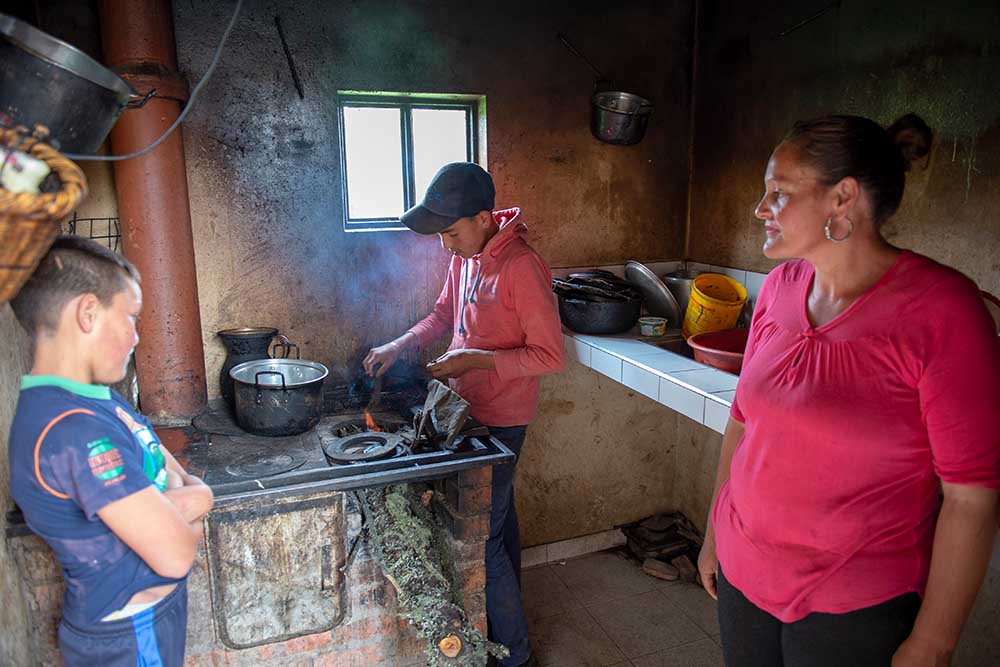 Oscar works at a greenhouse to help support the family. Adrian and Neitan assist their mother by helping to cook on the woodburning stove, sweeping the floor, and washing dishes.
Even though Neitan has to wake up very early, he still likes going to FISULAB for speech treatments. "Speaking clearly makes it easier for me to fit in and learn at school," he said.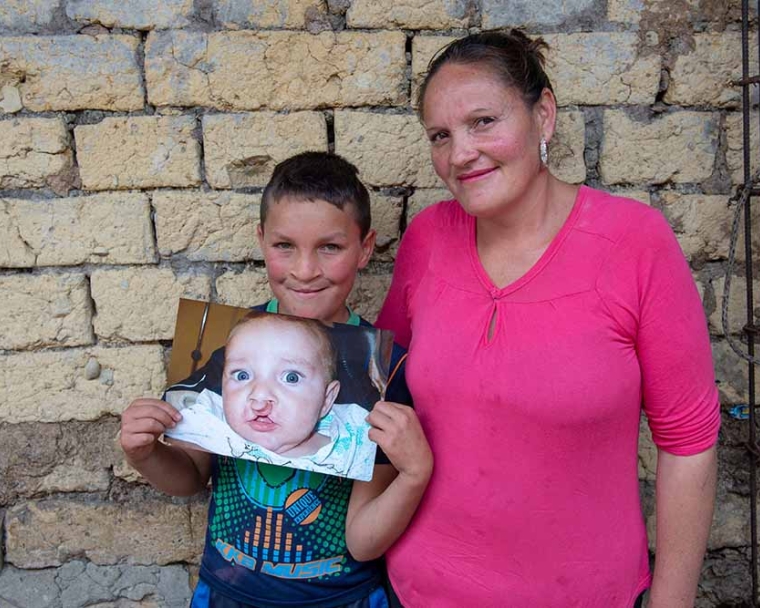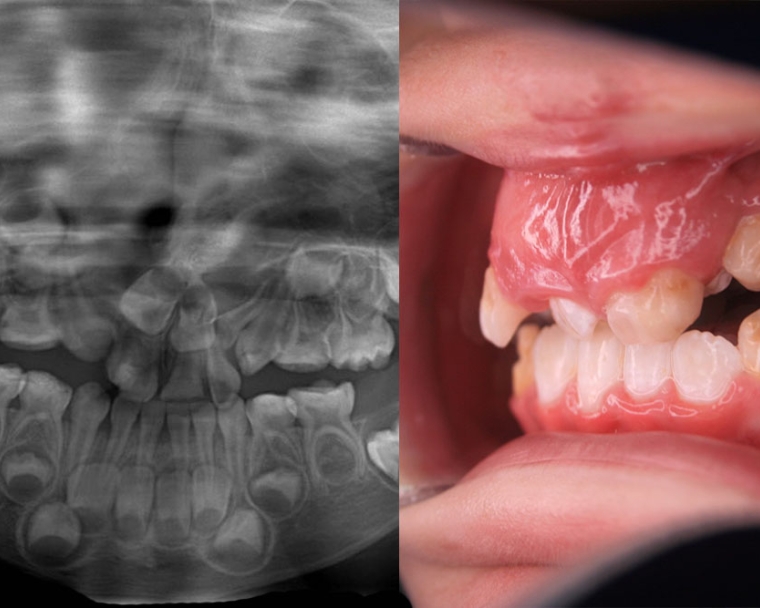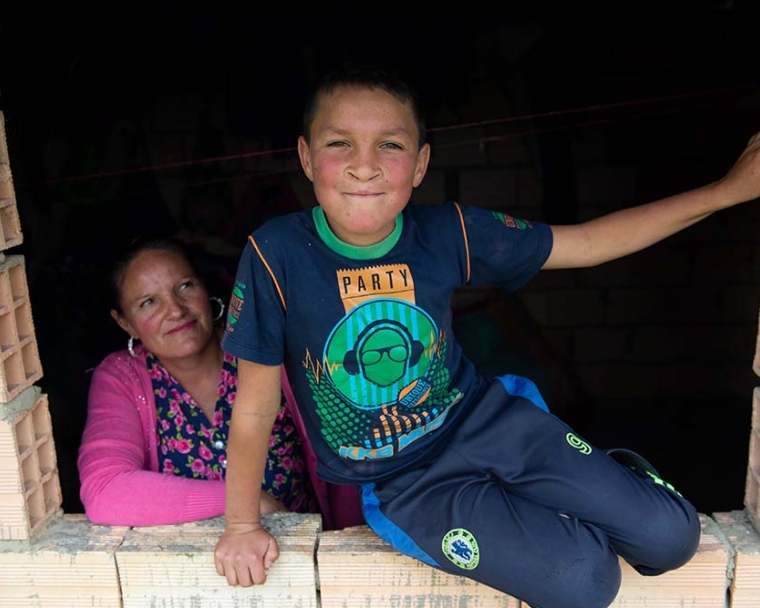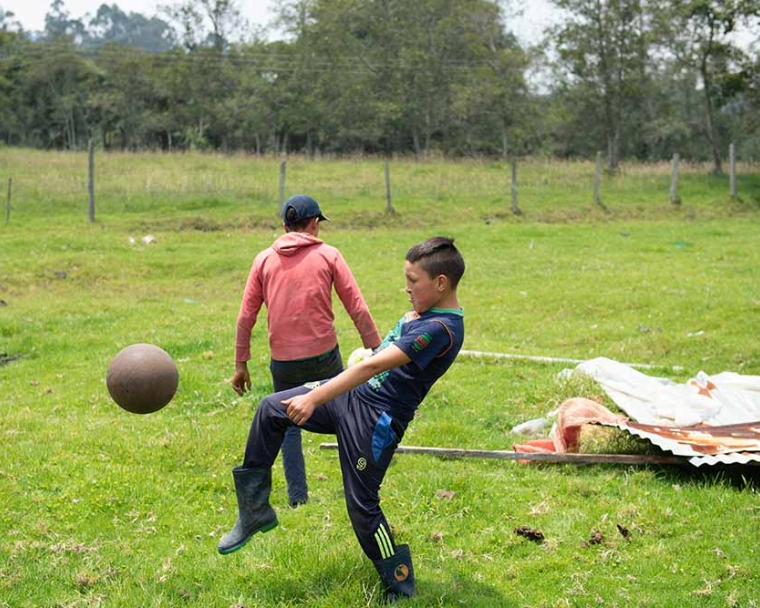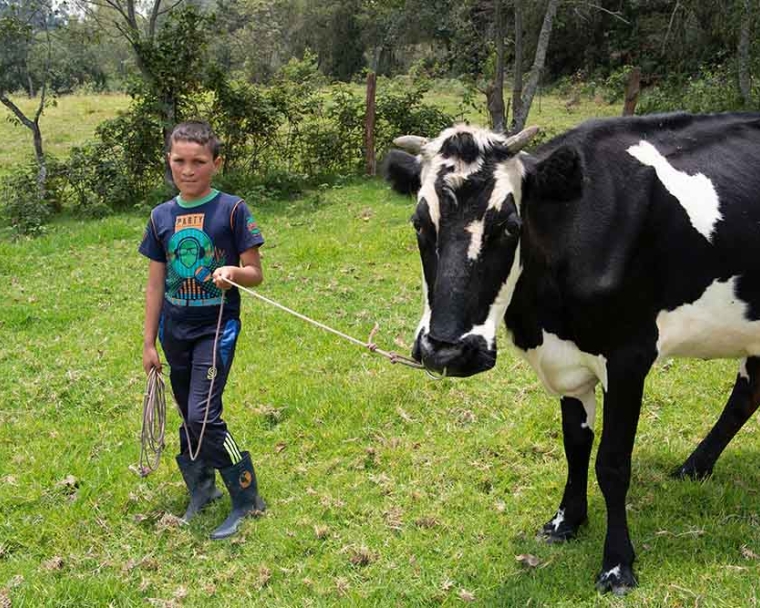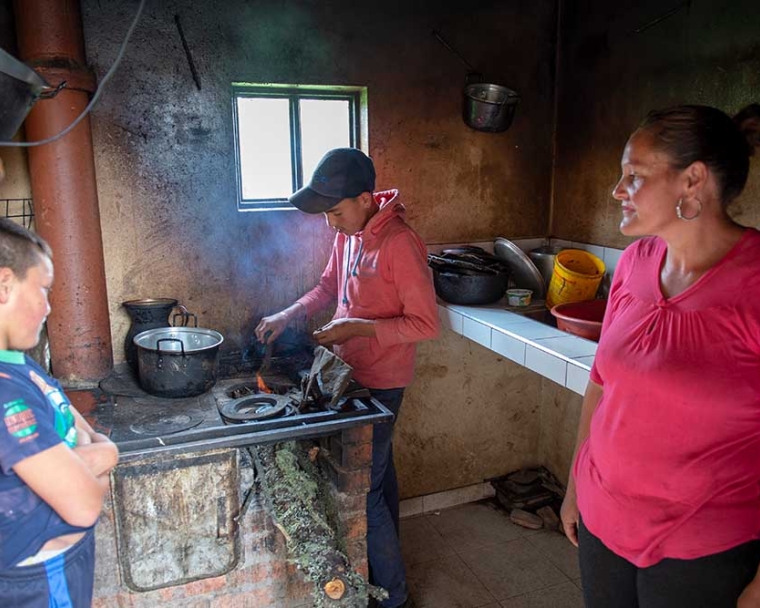 Help make forever smiles, speech and dental treatment, travel grants, and second chances possible around the world.