Riley Froomin is Baking, Talking, and Writing for Smiles
How Riley used her passions to get her whole community involved in raising money for smiles.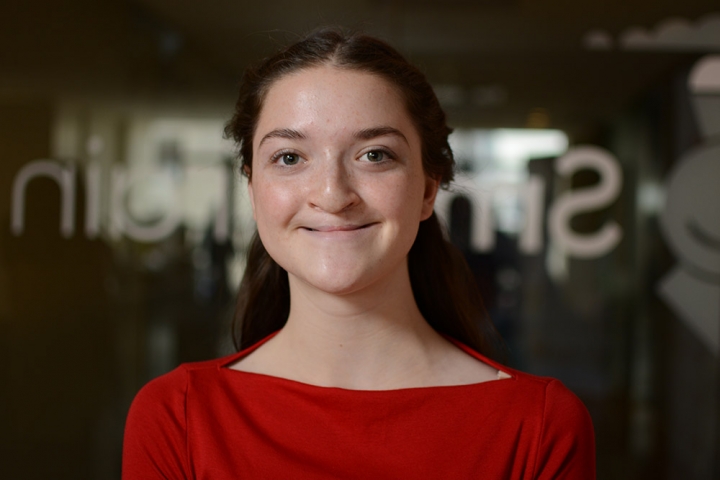 The following was written by Smile Train Student Ambassador Riley Froomin about her fundraising successes in her school and community.
I was nine years old when I learned about Smile Train and the children with clefts that they help. I'd been born with a cleft too, and, even at nine, I felt very fortunate that my family could afford my cleft treatments.
When I was in eighth grade, my parents showed me Smile Train's documentary Smile Pinki. After seeing the impact that cleft surgery had on the film's star, I was compelled to start fundraising for Smile Train so I could help transform the lives of other "Pinkis" around the world.
I decided that a bake sale at our school's track meet could be a successful fundraising opportunity. So, when I brought the idea to my track coach, he was excited by my excitement about potentially changing a child's life forever, and he agreed. The sign-up sheet I created, asking for others to help provide baked goods, filled up quickly, thanks to my friends and family.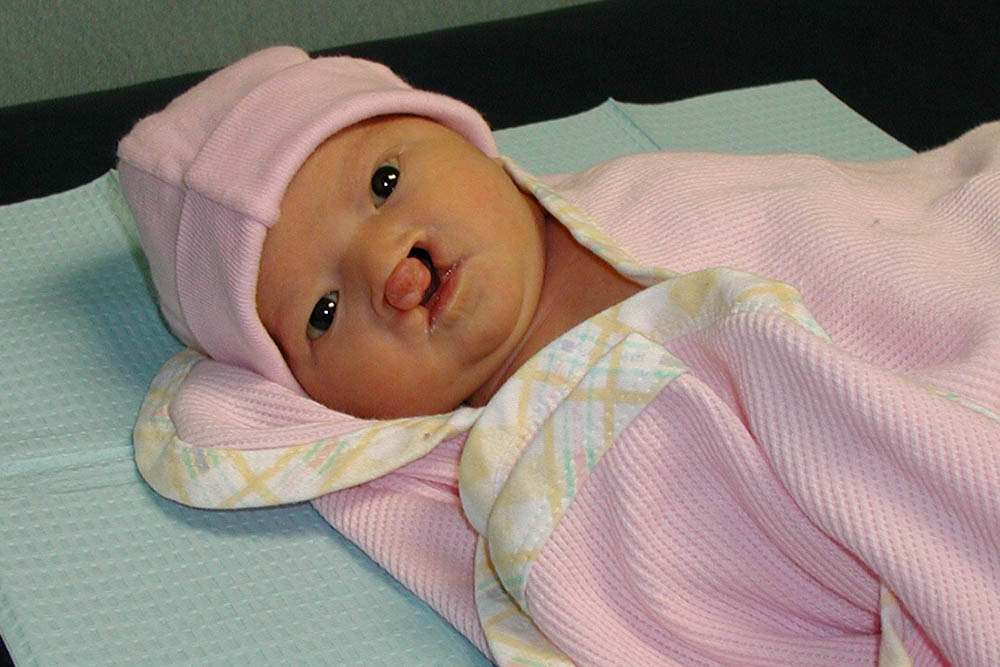 On the day of the event, my parents helped me assemble a table at the stadium entrance, and I taped on my Smile Train sign. A few hectic hours later, I'd raised $500 and had dozens of conversations about the importance of cleft lip and palate treatment with my customers.
Soon after, I proudly sent in my check to Smile Train, with a short note on how the funds were raised and why I wanted to help. I thought that would be the end of it, but, just a few months later, I received an email asking me to apply to Smile Train's Student Ambassador program, and I gladly accepted.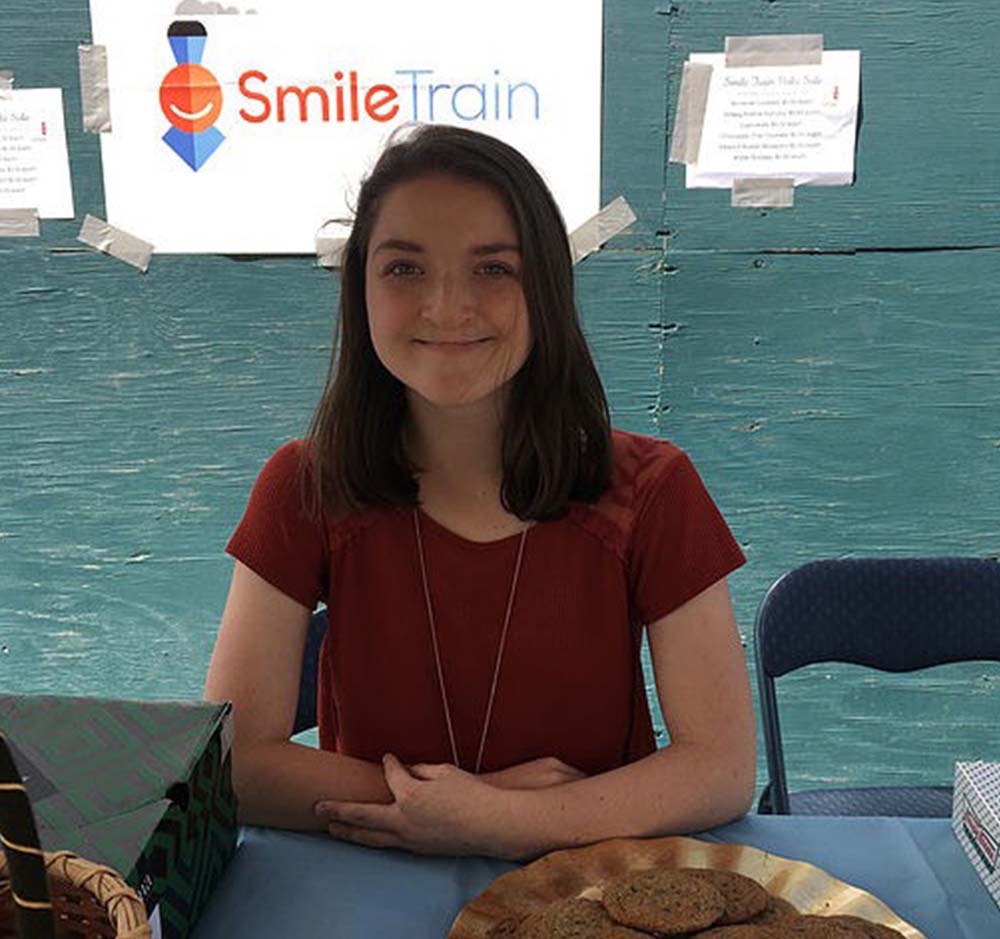 As an incredible introduction to the student ambassador program, I flew to New York City for the very first annual conference and met with other ambassadors from around the country. It was so exciting to be part of an outstanding group of people determined to make a difference in children's lives.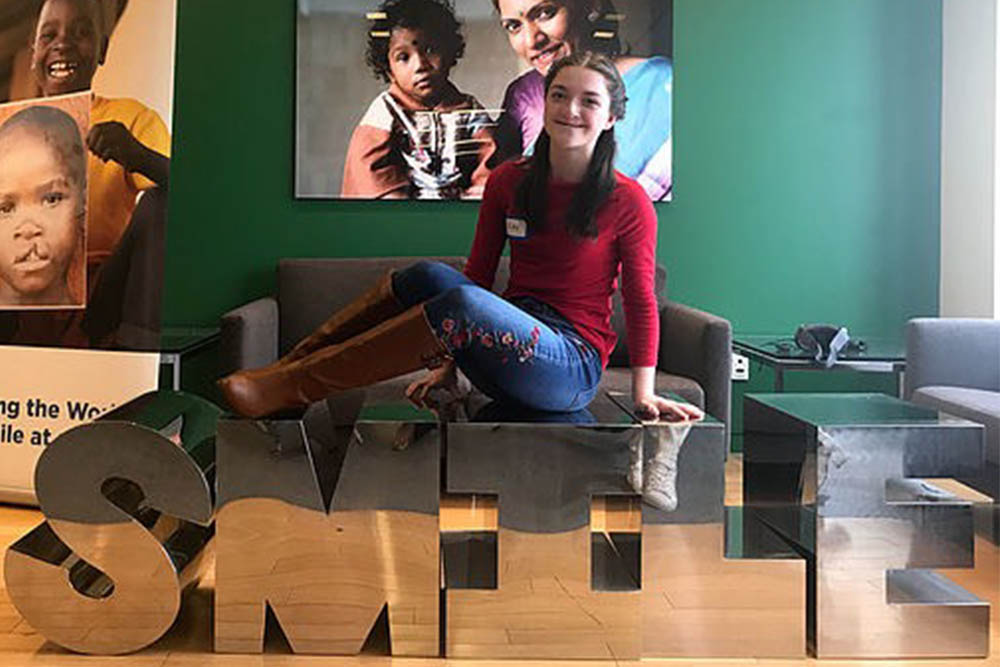 Back home, I used some of the information I learned from the ambassador conference and asked the Soroptimist International and Lions Club International groups if I could talk about Smile Train's work around the world. They both accepted, and I got to speak for about 20 minutes at each event and raised nearly $500 for Smile Train.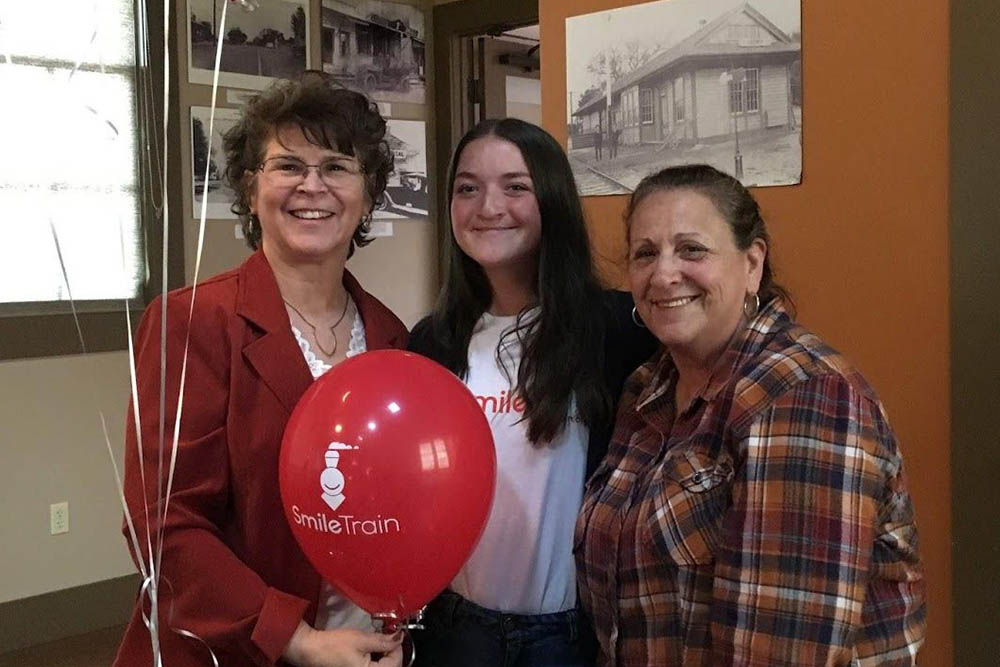 Next, I wanted to bring more awareness and reach even more people, so, last December, I organized a holiday giving campaign with a promotional graphic for people to share. Once again, my friends and family were of great help, and I ended up raising $710!
As of this post, I am pleased to say that I have raised nearly $3,000 for Smile Train. I'm raising a lot of funds on my blog, rileyforsmiles.com, where I write stories about my own cleft surgeries and experiences. The blog has been a great method of outreach, and it gives me an outlet for my writing passion.
My time as a Smile Train Student Ambassador has given me better insight into how global nonprofits work and valuable life skills that I can apply in professional settings – I have become a better leader, public speaker, and collaborator thanks to the program.