Training The Trainer
Health workers from Burundi attend a workshop so they can better teach others about the importance of cleft nutrition.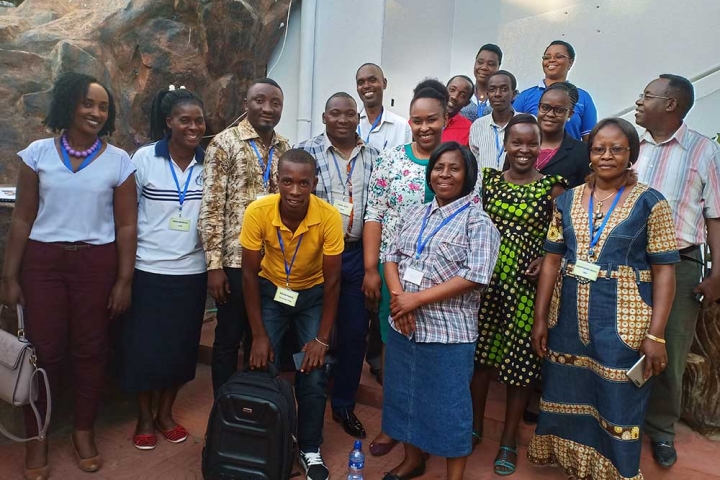 In May, community health workers, nurses, social workers, and nutritionists from Smile Train partner hospitals in Burundi, Uganda, and the Democratic Republic of Congo convened for a training course on how to effectively feed and support children with cleft lip and cleft palate.
This course, a continuation of an initiative launched in 2018 by Smile Train and global nutrition organization SPOON Foundation, focuses not only on training health workers and nutritionists to work with children with clefts — most critically, it empowers these trainers to, in turn, educate others.
Globally, malnutrition is related to almost half of all deaths of children under five years of age. According to the 2018 Global Nutrition Report, while there has been some progress in alleviating malnutrition over the past 20 years, that progress has been uneven, impeding economic development and preventing millions of children from leading happy, healthy lives. Children with clefts are particularly vulnerable to malnutrition, as clefts can make it more challenging for infants to breastfeed and to reach safe weights to undergo surgery. This can lead to a vicious cycle of illness, which in turn makes receiving the proper nutrition even more difficult, endangering the baby's life and devastating their family.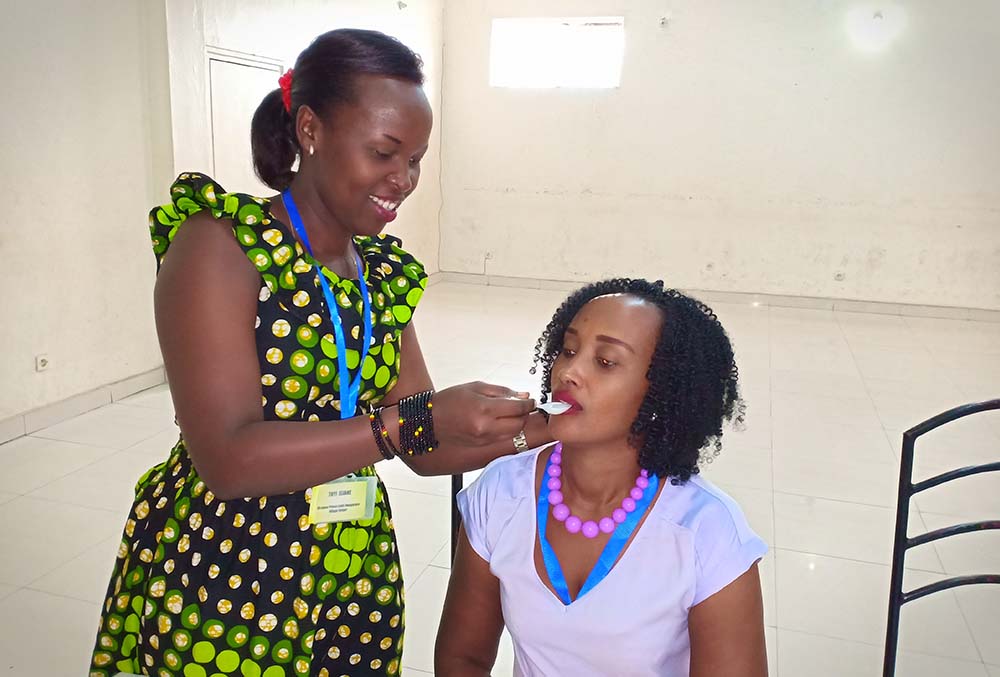 Educating healthcare providers and families in how to effectively feed a baby with a cleft is a critical aspect of Comprehensive Cleft Care. Specialized feeding and nutritional support ideally begin with the birth of a child with a cleft lip and/or palate and continues until the baby is ready for their cleft surgery — and often, special attention to nutrition is required following surgery to ensure a strong recovery. Unfortunately, many hospitals in low and middle–income countries lack nutrition programs, and even where there are programs in place, children with clefts often fall through the cracks due to stigma and their unique feeding challenges. Without appropriate nutrition, babies with cleft lip and/or palate are slow to gain weight, and the cleft surgeries they so desperately need must be delayed.
Dr. Esther Nyambura Njoroge, Vice President & Regional Director of Smile Train Africa, has witnessed the devastating toll of malnutrition firsthand. "Malnutrition is a major barrier to access to cleft surgery in Africa. Due to a combination of myths, lack of awareness and late presentation, many of the babies born with cleft lip and palate come to us too small for age; some literally on the verge of losing their lives."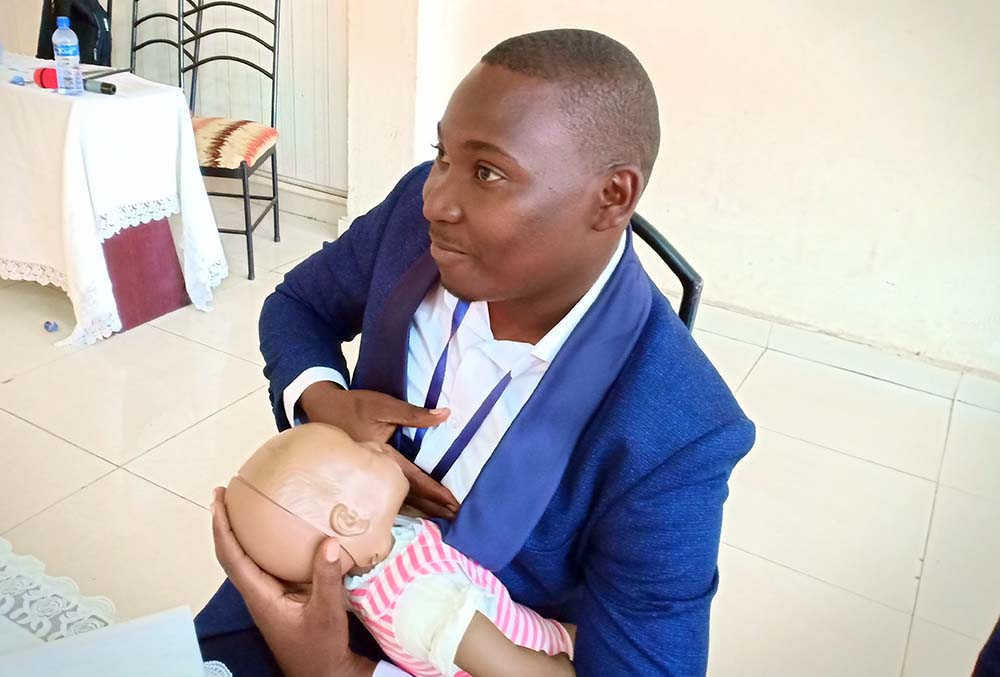 Smile Train is working to build capacity to meet the urgent need for cleft-specific nutrition programs. Key learnings from the inaugural 2018 training course were incorporated into a finalized curriculum, which was then translated into seven different languages — languages commonly spoken in areas where malnutrition from cleft is most threatening. This year at the May workshop, Smile Train's Africa Team launched the course in French to the wide array of health and community professionals who attended the workshop, each representing a program or hospital partnering with Smile Train to offer free cleft surgeries.
Over the two-day course, attendees were trained in a wide range of topics, including strategies to optimize breastfeeding for infants with cleft lip and palate (per WHO breastfeeding guidelines), breast milk expression and storage, breast milk alternatives, appropriate timelines for the introduction of solids, addressing malnutrition that has already occurred, and post-surgery diet and care.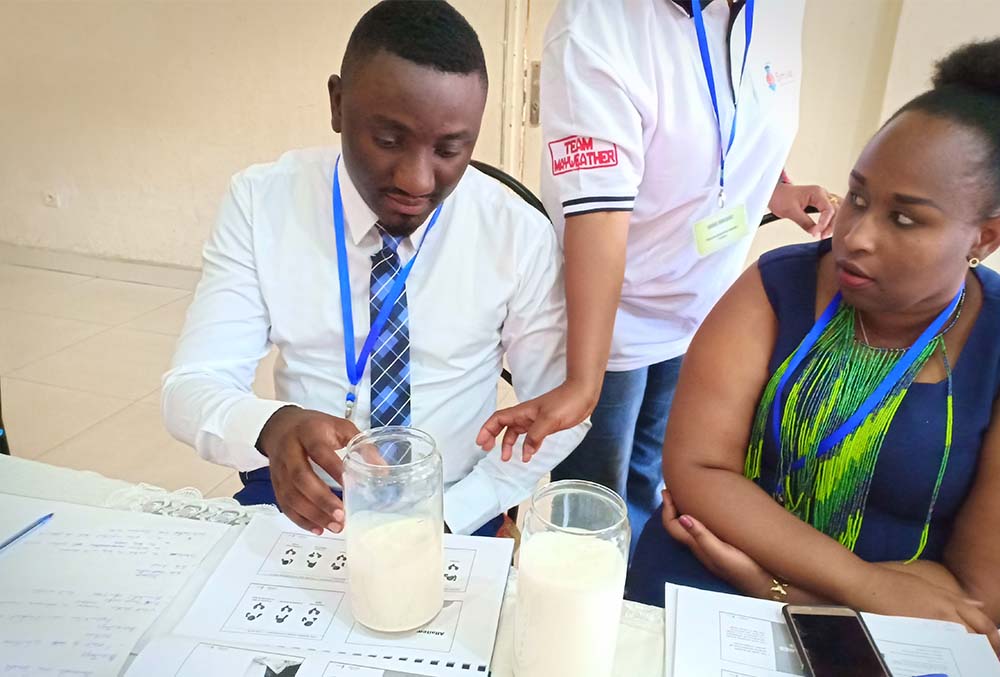 As Smile Train expands cleft nutrition programs and overall Comprehensive Cleft Care with partner hospitals, these trained healthcare workers will be invaluable resources on cleft nutrition information for colleagues, patients, families, and communities. Miriam Nabie, Nutrition and Feeding Trainer, is confident that these trainings are one more way to ensure a safe surgery and a brighter future for patients. "I am certain that there will be positive impact of the training…seen in the care provided to these children born with cleft lip and palates, which will, in turn, reduce cases of postponed surgeries due to nutritionally unstable children…[to] improve good surgery outcomes for these children."
If you would like to help us provide nutritional support for children with clefts and their families