A Father's Legacy of Smiles
How one man built a legacy of smiles that will last for generations — on both sides of the operating table.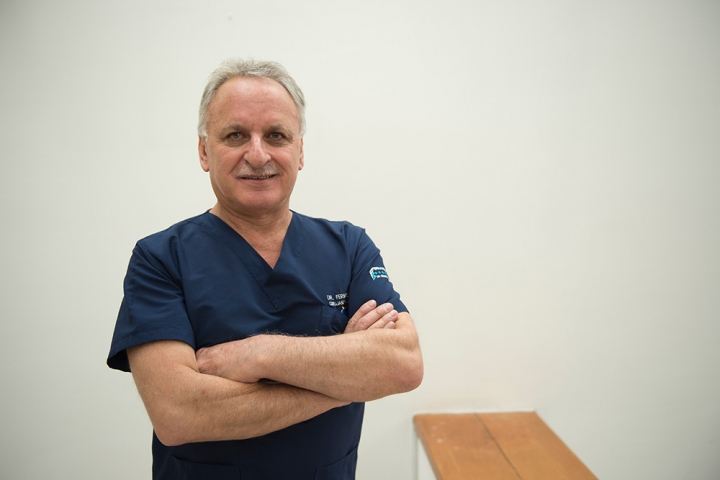 As a young man growing up in Ecuador, Fernando Sandoval had only one dream: to become a pilot. However, when he took his military fitness tests, he learned that his color blindness would forever make that dream impossible. Fernando shared, "I was depressed and doing some destructive things, but my father pulled me up and told me to do something useful with my life. He thought that I should become a dentist, and he sent me to medical school in Mexico City."
In medical school, Fernando befriended his classmate Rafael Ruiz, and rather than becoming a dentist, as his father had hoped, the two together decided to specialize in maxillofacial surgery. "In Latin America, cleft surgeries had always been performed by plastic surgeons, but we felt having the ability to provide an array of facial surgeries would provide the best results for our cleft patients," Fernando said.
When school was finished, Dr. Sandoval returned home and started mastering his craft. He and his wife had two children, Fernando Jr. and Maria.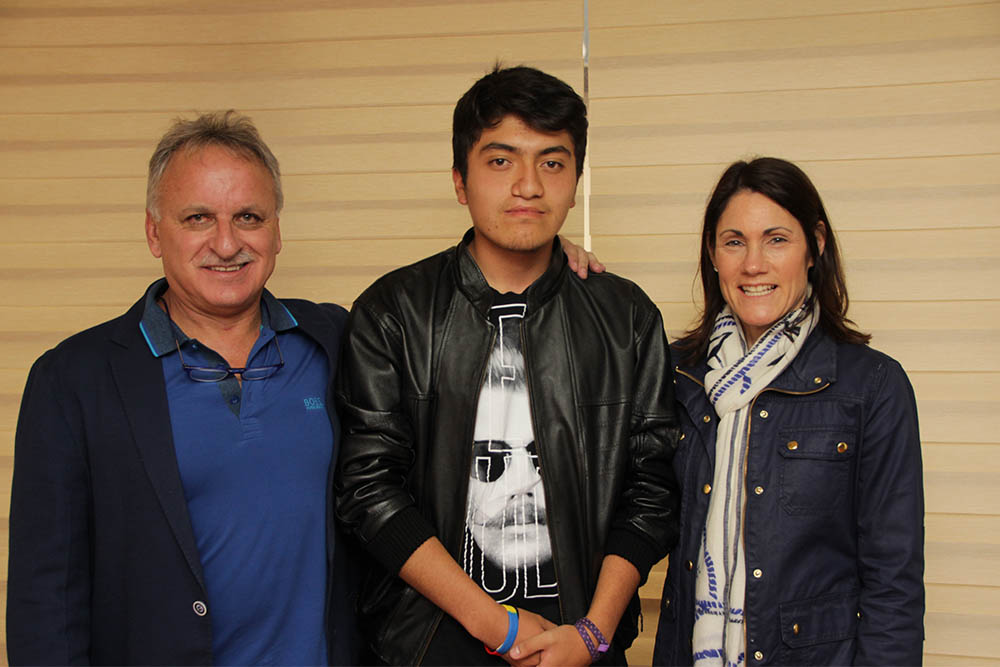 Over the following years, Fernando and his friend Dr. Ruiz became Smile Train partner surgeons, providing more than 1,000 sponsored cleft surgeries in Mexico and Ecuador. The two friends regularly teamed up to teach cleft surgeons in the Middle East and the Americas on Smile Train's behalf.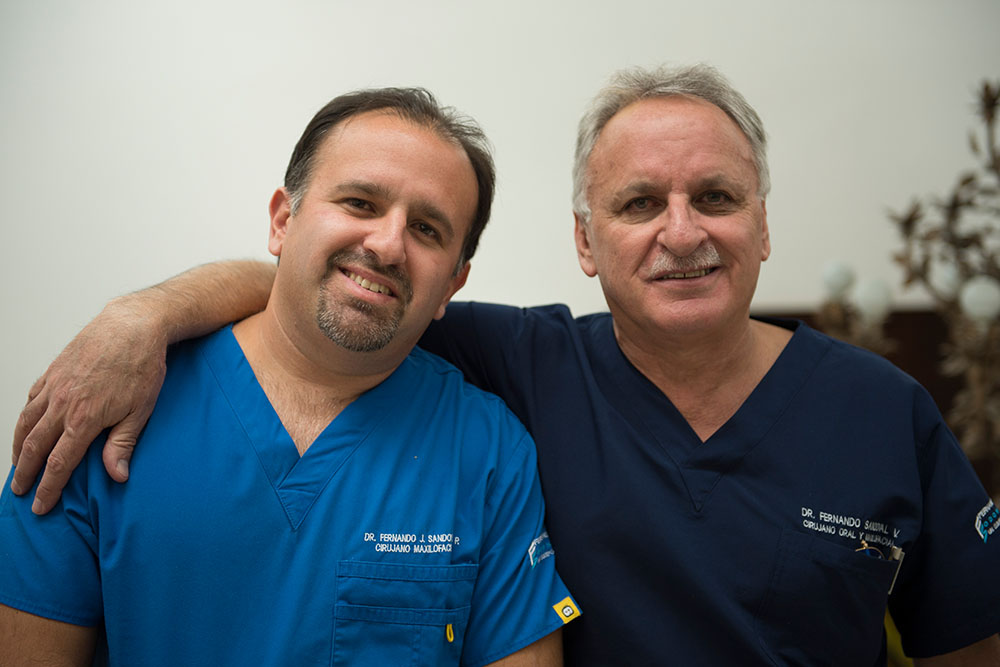 After watching his father change children's lives for years, Fernando Jr. decided to follow in his father's footsteps and become a surgeon. Once he moved from surgical theory to practice, he knew he'd made the right decision. "I felt the same pride as I had when I was 6 years old, watching my father in the O.R. With every cleft surgery, I was improving the child's quality of life and giving happiness back to their whole family." When Fernando Jr. returned from his studies in Mexico, his father introduced him to Smile Train, and they started providing cleft surgeries — for the children in their own community — as a team.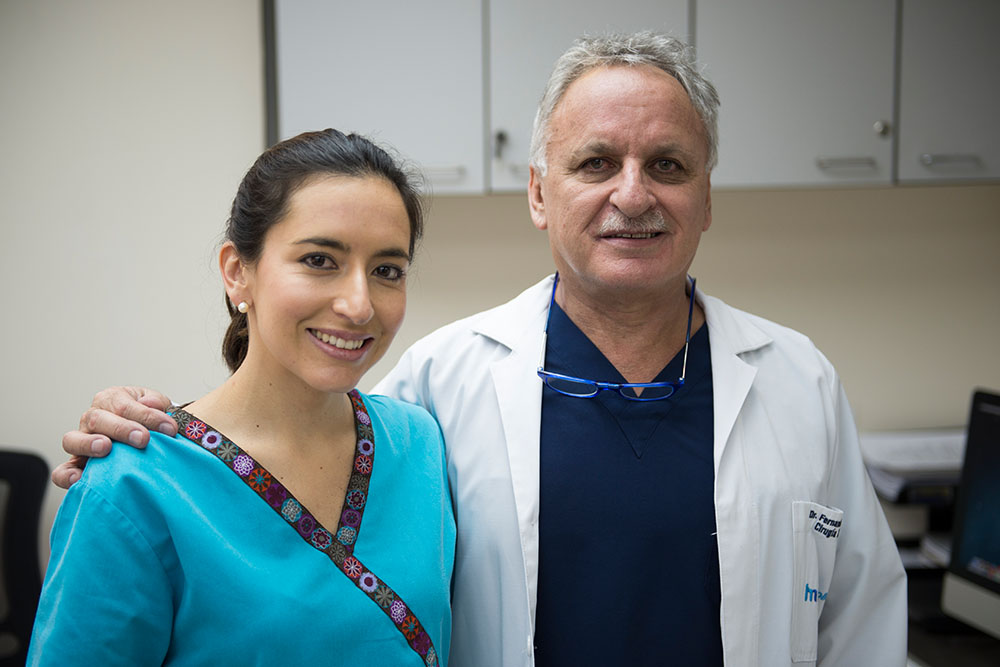 Then, Fernando Sr.'s daughter, Maria Lisette Sandoval, became the third family member to attend medical school in Mexico City, and she decided to become an orthodontic surgeon. She says, "I loved to see children happy with their looks after surgery and to witness the change in patients' personalities, from shy and introverted to confident and open."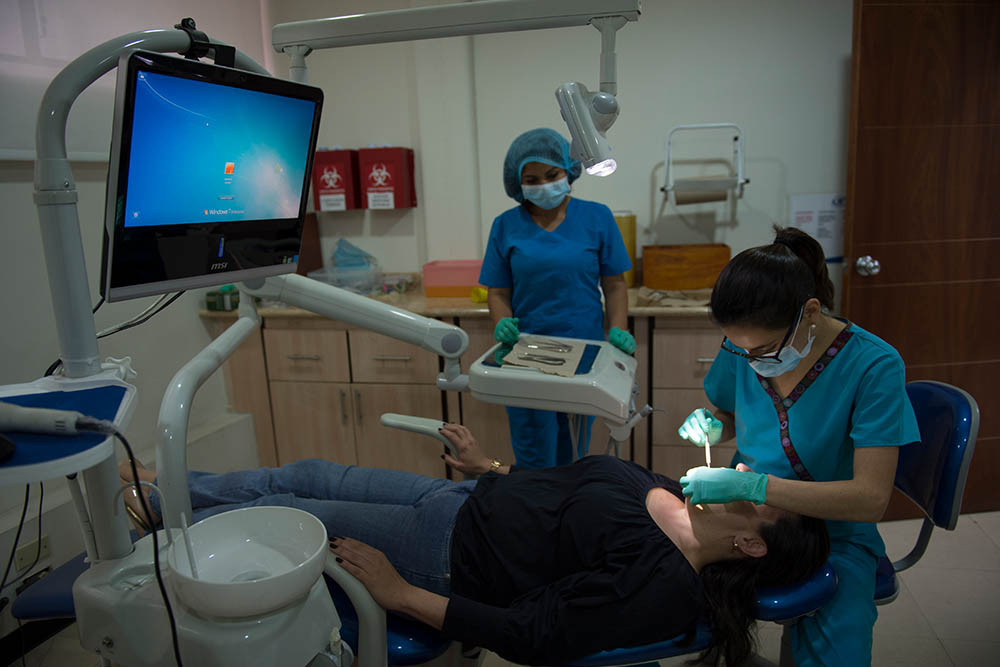 In 2011, Maria returned to Ecuador, working in conjunction with her brother and father as a Smile Train treatment partner. "After lip and palate surgery, the children often need several years of orthopedics to make sure that their jaw and palate develop correctly. Then, I start with them when they are about 15 years old, for braces or corrective surgery."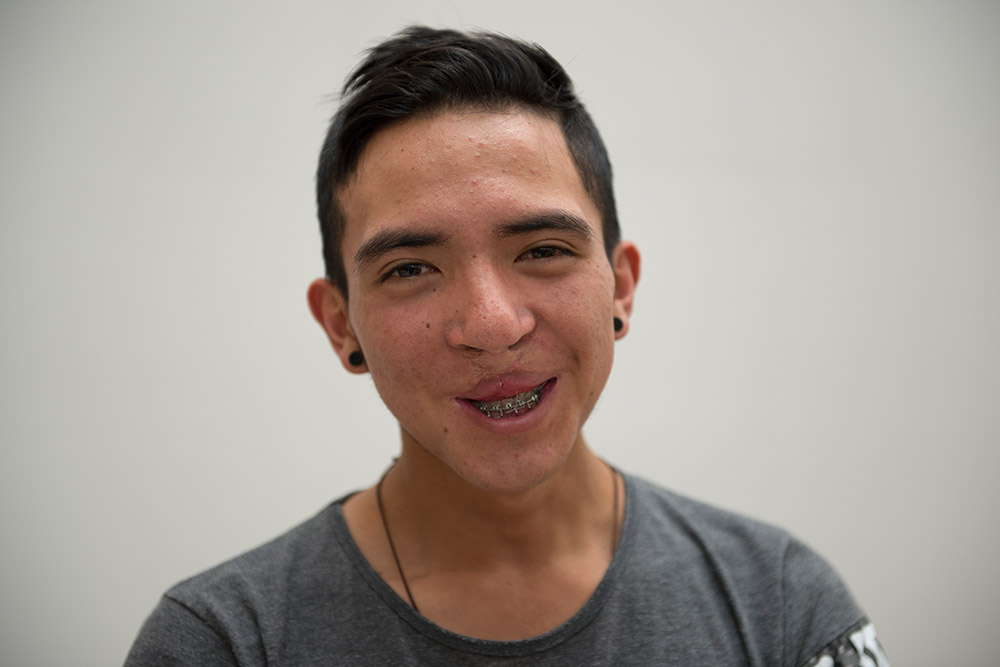 The father, son, and daughter team, along with a team of speech therapists and otorhinolaryngologists (head and neck surgeons), work together using their unique skills to provide long-term comprehensive cleft treatment to their patients.
Because many of the children living with untreated clefts live in small, remote towns, the team travels with some of their university students looking for patients. "We invite them to Quito for treatment and offer free transportation and can often arrange appointments so that patients can travel back to their homes the same day," says Fernando Sr.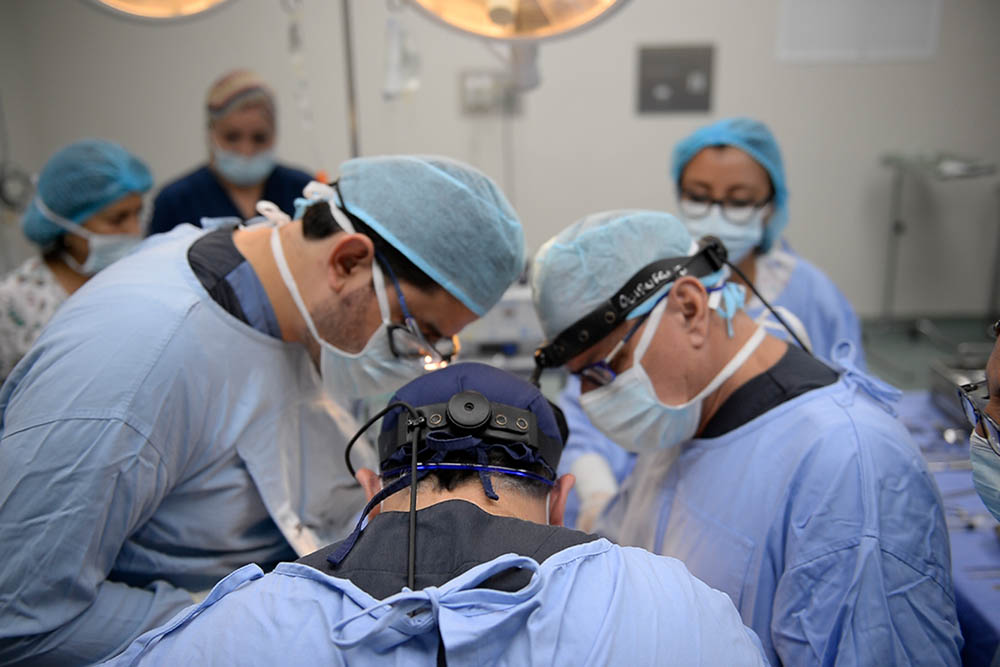 Fernando Jr. says that working with his father has been a highlight of his career. "We have a good professional and working relationship. We're the best team. We share knowledge and consult each other about the patients. It's amazing."
Maria works closely with her father as professors at the University of San Francisco in Quito, teaching the next generation of cleft treatment specialists. "I teach orthodontics and my father teaches embryology — researching how the cleft develops in the uterus to help understand the causes of cleft and how to treat it. Every semester is another chance to show our students the tremendous impact you can have on children's lives by specializing in cleft and to bring in more support to our cause."
The family has big plans for the future, "During the first nine years of our partnership with Smile Train, we managed to expand treatment of cleft patients to include dentistry and speech therapy. Next, we would love to build a clinic where we could accommodate the growing number of patients, and they could receive care in a centralized center."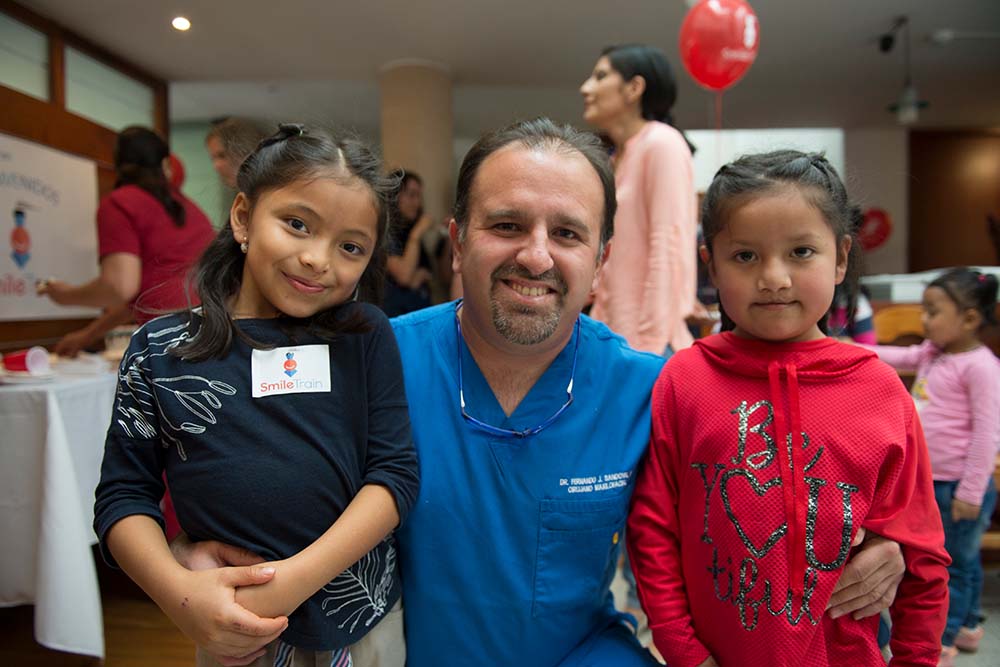 Fernando Jr. shares that the family team may grow in the future. "Two of my children want to become dentists, and one wants to be a surgeon. I really hope they will continue the family tradition — I know working with my father and sister has brought a lot of joy in my life."
Help the Sandoval family and dedicated local Smile Train partners like them around the world provide forever smiles to children in need.