Smile Train's International Scholars 2018
Meet the future of global cleft surgery.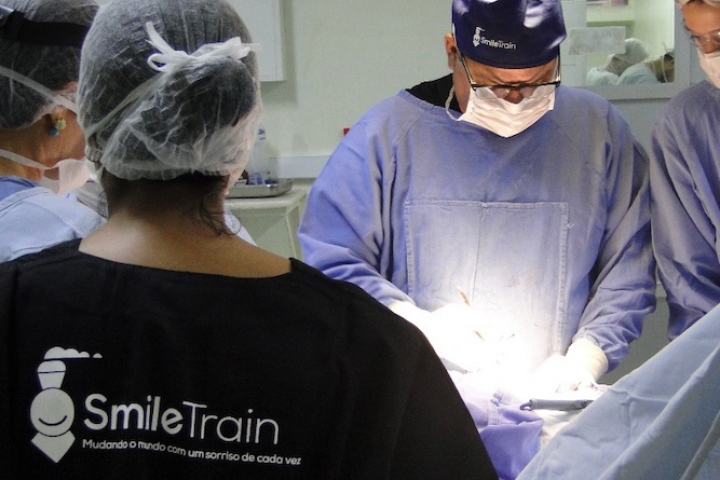 Smile Train partnered again this year with the American Society of Plastic Surgery and The Plastic Surgery Foundation to provide cleft educational opportunities in the United States for three of our outstanding global partners. This year's International Scholars will attend the prestigious medical conference Plastic Surgery The Meeting and then spend two weeks joining rotations at elite cleft programs across the country. 
This exciting opportunity aims to recognize the excellence and commitment of Smile Train partners on a global stage and to enable continued training and exchange opportunities to strengthen comprehensive cleft care around the world.
Meet our 2018 Scholarship Winners: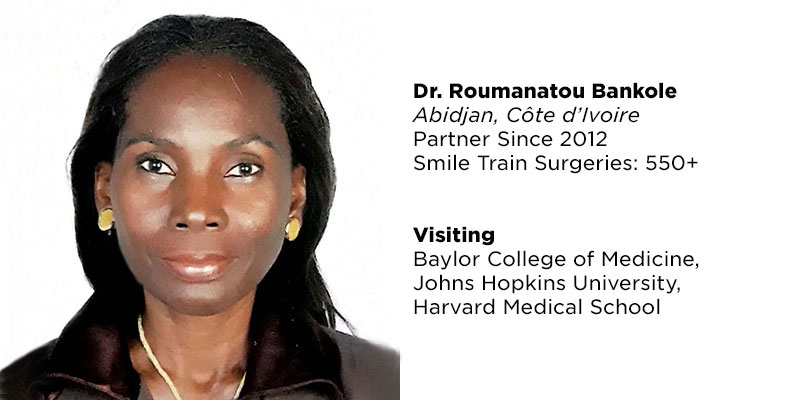 Why did you want to be a Smile Train International Scholar?
Unfortunately, I see many patients who've had cleft surgeries done improperly and need to be corrected. These secondary surgeries are difficult but techniques like the buccal flap and alveolar bone graft can be used for better results — I hope to observe these techniques. After this program, I will be able to help many more children and train more surgeons in Côte d'Ivoire and other French-speaking countries.
How has working with Smile Train improved cleft care in Côte d'Ivoire?
I've been doing cleft surgeries since 1990, but most parents couldn't afford the treatments until our partnership with Smile Train. Many children in Abidjan lived with untreated clefts for years, didn't go to school, and were unable to live a fulfilling adult life.
Smile Train now funds these treatments and the need for cleft treatments has increased. People all over the country now bring their children from other countries to our association. We, in-turn, share our knowledge with colleagues in surrounding countries — members of our team recently participated in a workshop in Congo Republic.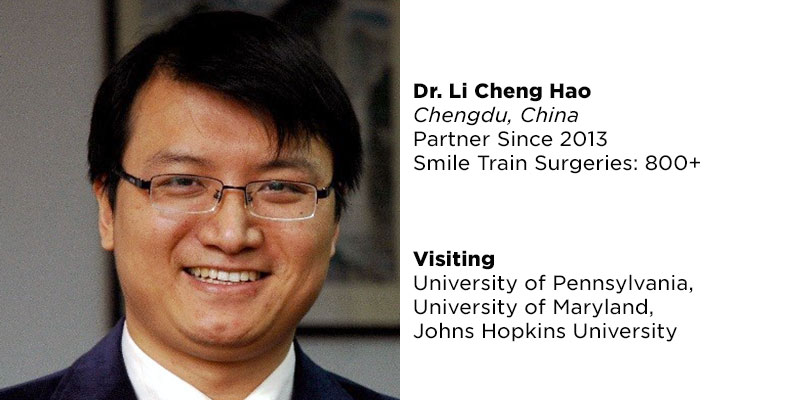 Why did you want to be a Smile Train International Scholar?
I work at the biggest cleft center in China, which provides 1,500+ cleft surgeries per year. I want to observe, and ultimately implement, the interdisciplinary team approach used by hospitals in the USA. Comprehensive cleft care will allow us to treat the whole child, and not just provide the surgery alone. The team approach provides the best overall outcomes for the patient and is the most efficacious way to manage treatment.
How has working with Smile Train improved cleft care in China?
With China's large population, there's a higher need for cleft surgeries in China, but many families lack the health insurance needed to pay for it. Smile Train not only helps these families but also supports fantastic training for junior surgeons in cleft treatment.
Smile Train has made a big difference in my life as well. They've helped me to transform the lives of more than 800 cleft families — and each one fills me with warm and happy feelings.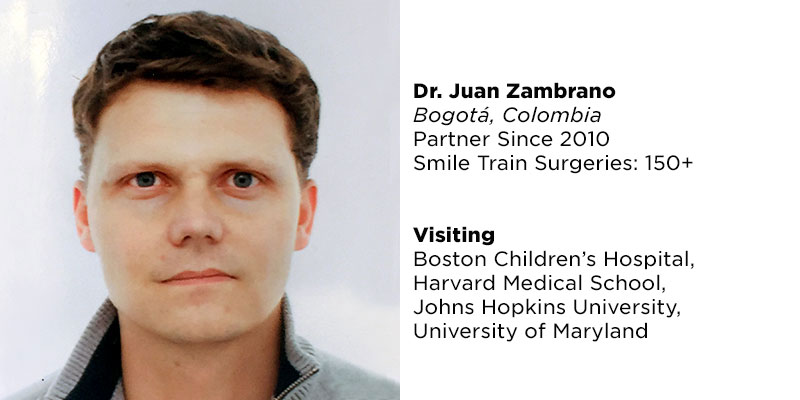 Why did you want to be a Smile Train International Scholar?
The academic branch of our specialty is very rich. By participating in this program, I hope to strengthen my knowledge of cleft treatment by learning from world-renowned doctors I admire so much. It´s amazing that I will get to spend time with the actual inventors and innovators of surgical techniques. I plan on learning valuable skills that will make me a better surgeon — for better outcomes for my patients and to pass these lessons learned on to my residents in Colombia and spread that new knowledge.
How has working with Smile Train improved cleft care in Colombia?
FISULAB's interdisciplinary cleft team is one of the most qualified in Bogotá and throughout Colombia. Smile Train's support allows us to maintain a long-term and comprehensive commitment with children who we may not be able to reach otherwise.