Ebola Crisis Hero Becomes #SmileMaker
During the 2014 Ebola Crisis, Dr. Jerry Brown reshaped the landscape of healthcare in Liberia, landing him on the cover of Time as their Person of the Year. Now, with Smile Train's help, he plans to do the same for cleft surgery.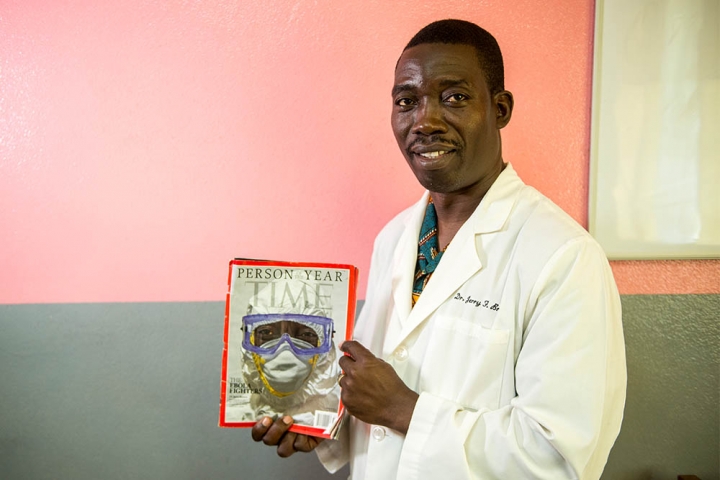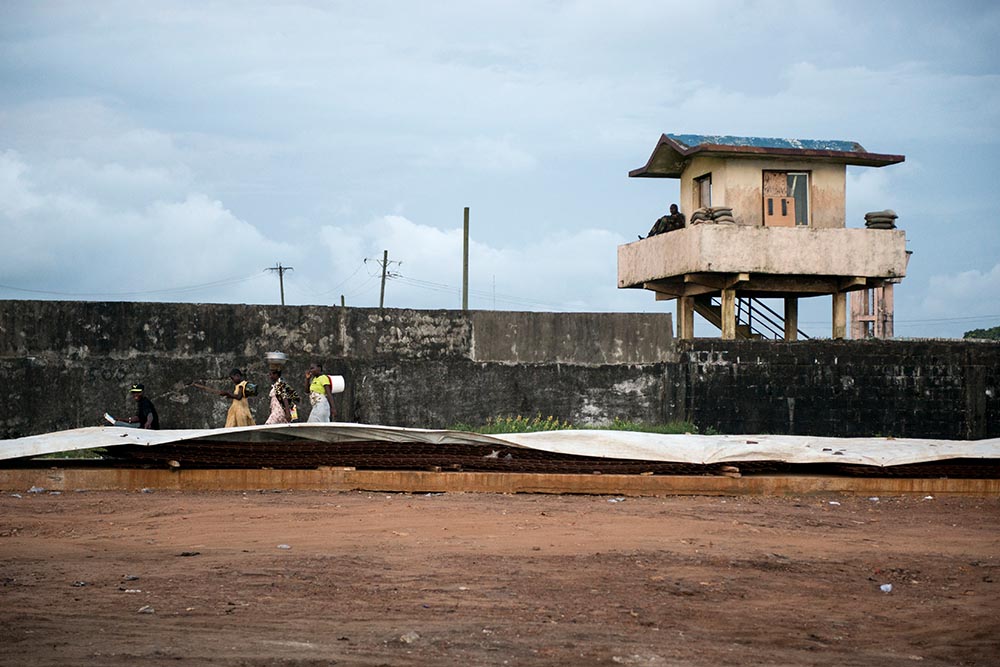 Not far from an idyllic beach on the Atlantic Ocean, on a 130-acre campus outside of Liberia's capital, Monrovia, a colorful set of small buildings are home to the 50 bed Eternal Love Winning Africa (ELWA) Hospital. It is here that Dr. Jerry Brown, medical director of the ELWA Hospital and one of the very few surgeons serving the hospital, developed a lifesaving regimen for Ebola treatment and prevention, earning him the title of TIME's "Person of the Year."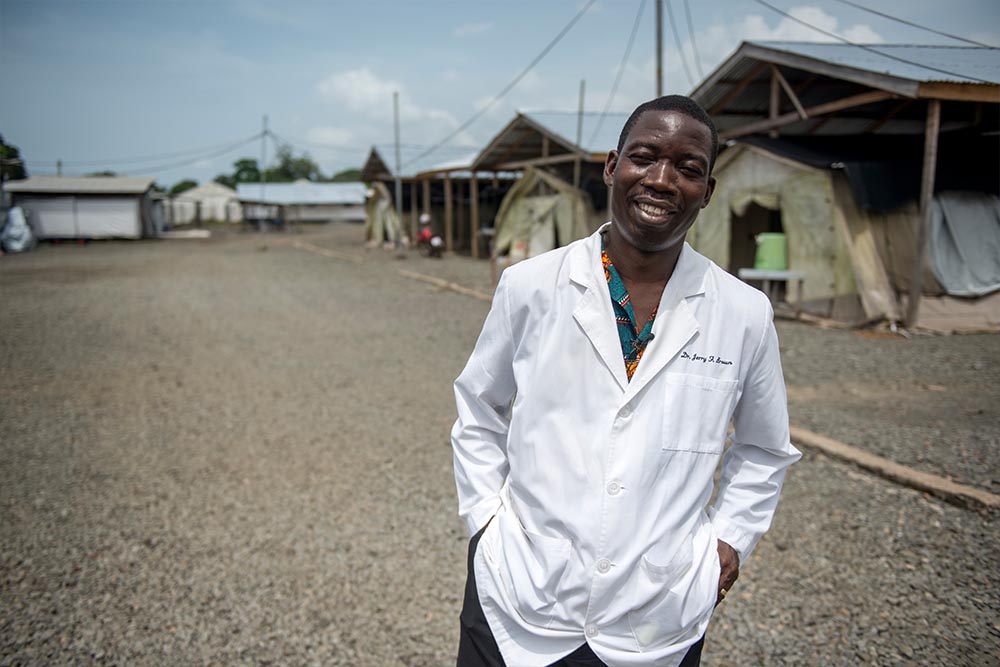 In March of 2014, an Ebola epidemic hit Liberia, a country whose healthcare system was severely weakened by a civil war that ended in 2003. Panic ensued and an unshakeable fear of the virus took hold of healthcare providers, who abandoned their jobs, leaving very few to manage the situation.
Dr. Brown remained steadfast. "Something inside me changed and I decided to stay — I fought aggressively with all of my power, to help patients survive Ebola," Dr. Brown recalls. With tireless effort, Dr. Brown started researching the virus every night, eventually developing an experimental treatment that helped the infected survive and recover.
Though the Ebola crisis has been largely controlled in Liberia, Dr. Brown is still determined to help his country overcome the challenges that persist in their healthcare system. "During the Ebola outbreak, we found ourselves in a position where there were very few scientists and researchers. There were, at most, five people, in the whole country, we could count on to help us at the time of the outbreak." Dr. Brown says.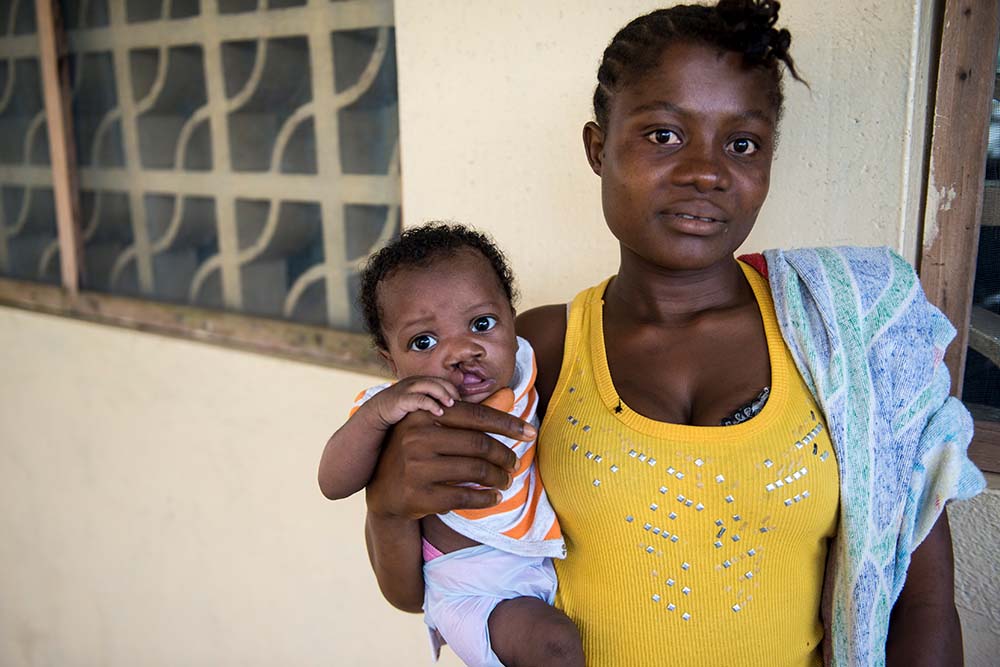 Dr. Brown and his colleagues at ELWA hospital saw that another group, children born with clefts, were being left behind in the wake of the Ebola crisis for the same reason — a lack of local specialists.
In years past, cleft lip and palate treatments were conducted primarily by international mission organizations, who were unwilling to risk Ebola infections and stopped coming to the country altogether. Dr. Brown was a skilled surgeon, but he lacked the training to perform cleft surgeries himself, so he reached out to Smile Train and formed a partnership.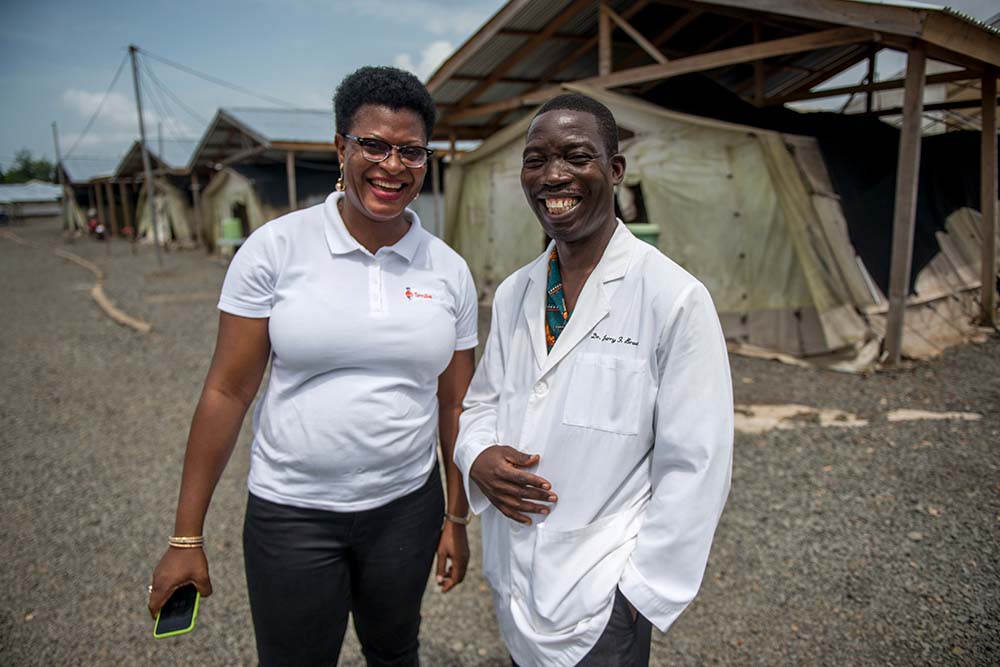 The partnership started with Liberia Cleft Week — experienced Smile Train surgeons from partner hospitals in West Africa worked with medical professionals in Liberia to train them in comprehensive cleft care. As expected, many of the children treated during the week had waited years for their cleft surgery.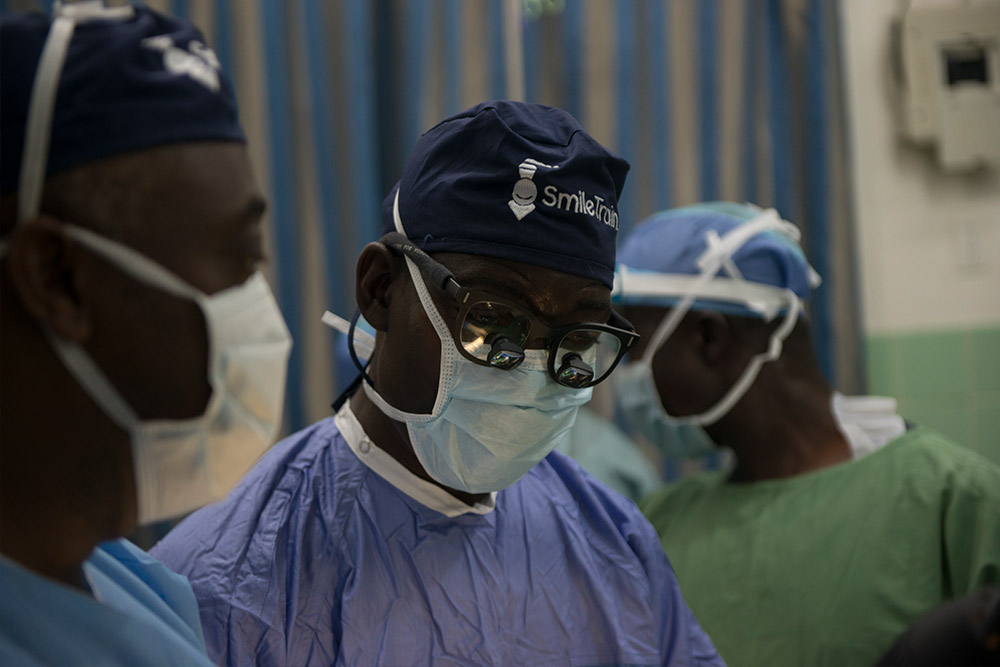 Dr. Brown heralds Smile Train's "teach a man to fish" model and hands-on training, saying, "After the training surgeons left, we were able to do repairs on our own. That is the beauty of Smile Train — to foster our independence so that we can continue the work and give smiles to our children." The training, funding, and resources provided to Dr. Brown will go on to impact future generations of medical professionals. More young surgeons will be identified and, with time, the skills will be passed on — creating a long-lasting, sustainable system.
Dr. Brown is elated that he will now be able to provide new smiles and new lives to children in Liberia. "Children with untreated clefts, and their parents, are often stigmatized and many of these children don't want to go to school. Once the children have this surgery, there is a dramatic change in their lives.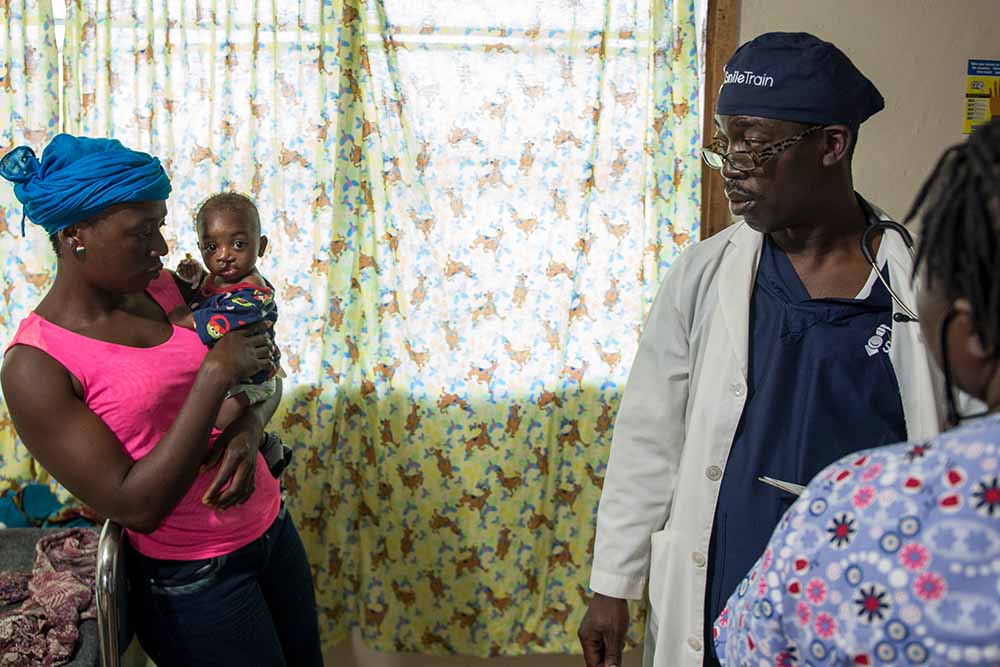 Dr. Brown is hopeful that this partnership is just the beginning of a future where Liberia will no longer have to rely on international assistance to ensure basic care for their citizens. "One thing that hurts me is looking at the patients and having to tell them, 'You have to go to Nigeria,' or to Ghana, or to another country to be treated. I look forward to a day, where we no longer must refer people to hospitals in other countries for diagnosis and healthcare and can care for them ourselves. I look forward to a day where people are referred to Liberia instead. That is the healthcare system I hope we can build for the future — that is my dream and my prayer for Liberia."
Help Dr. Brown and other dedicated local Smile Train partners around the world provide lifesaving smiles to children in need.