Dr. Adenwalla: A Smile Maker
Half a century. Hundreds and hundreds of lives saved. One legendary doctor.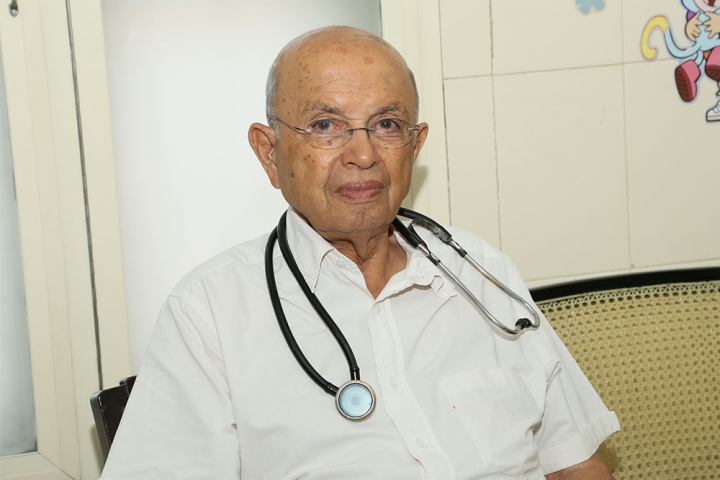 Smile Train partner surgeon Dr. Hirji S. Adenwalla is, quite possibly, the only surgeon in the world who has been exclusively performing cleft surgeries for the last 15 years.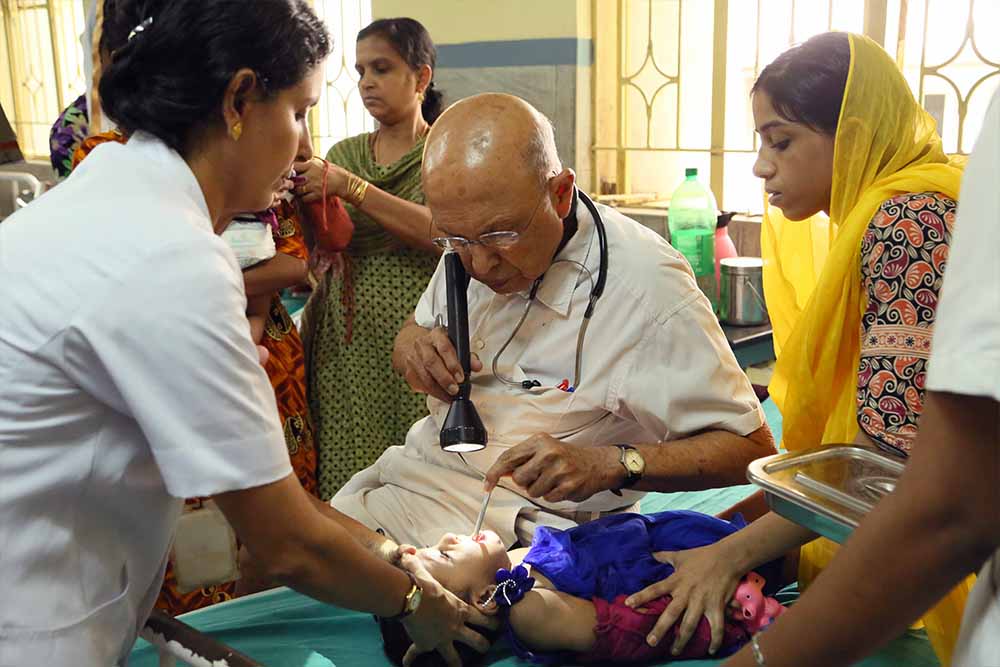 He is the head of The Charles Pinto Cleft Centre at Thrissur's Jubilee Mission Hospital in south India, the very first hospital to apply for Smile Train's partnership in the country back in 2000. Under Dr. Adenwalla's direction, the centre has become one of India's leading comprehensive cleft training centers and attracts young medical students from all over India.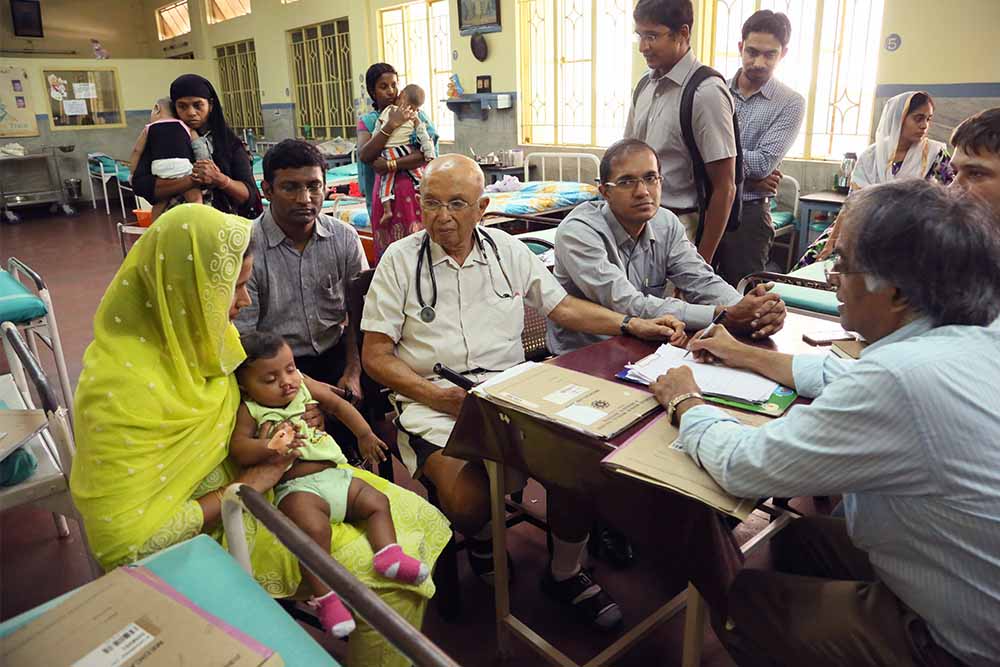 He sets a strict pace for his team to follow. He has seen more than 16,000 cleft lip and palate surgeries performed at his centre. He performs cleft surgery three times a week.
And, he's 85-years-old.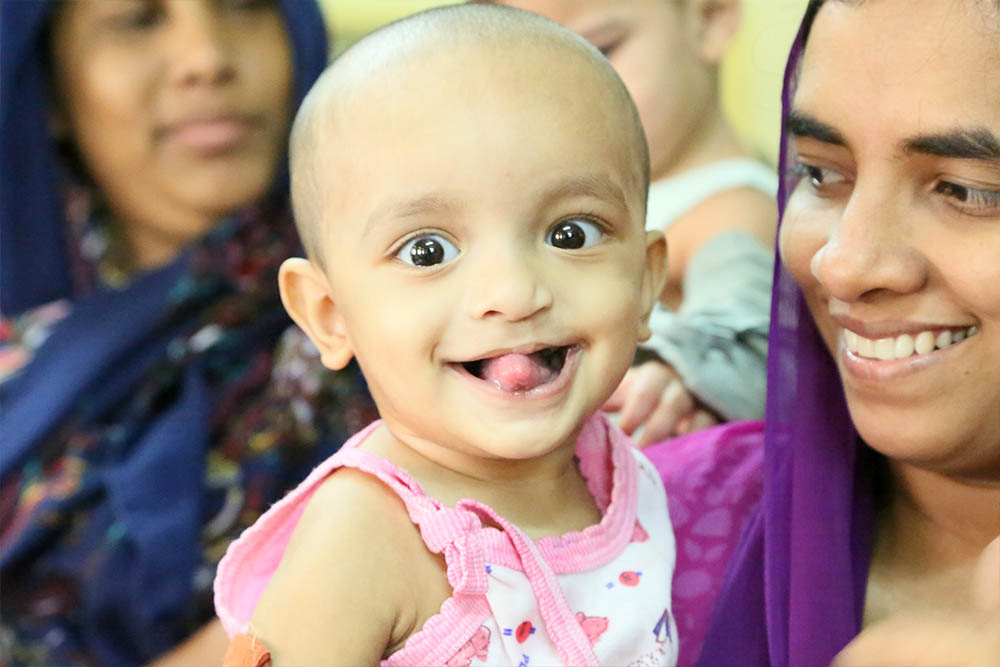 Treating children with clefts has become his obsession. An obsession that caused him to pull the emergency stop on a moving train when he saw a child with an unrepaired cleft outside on the platform.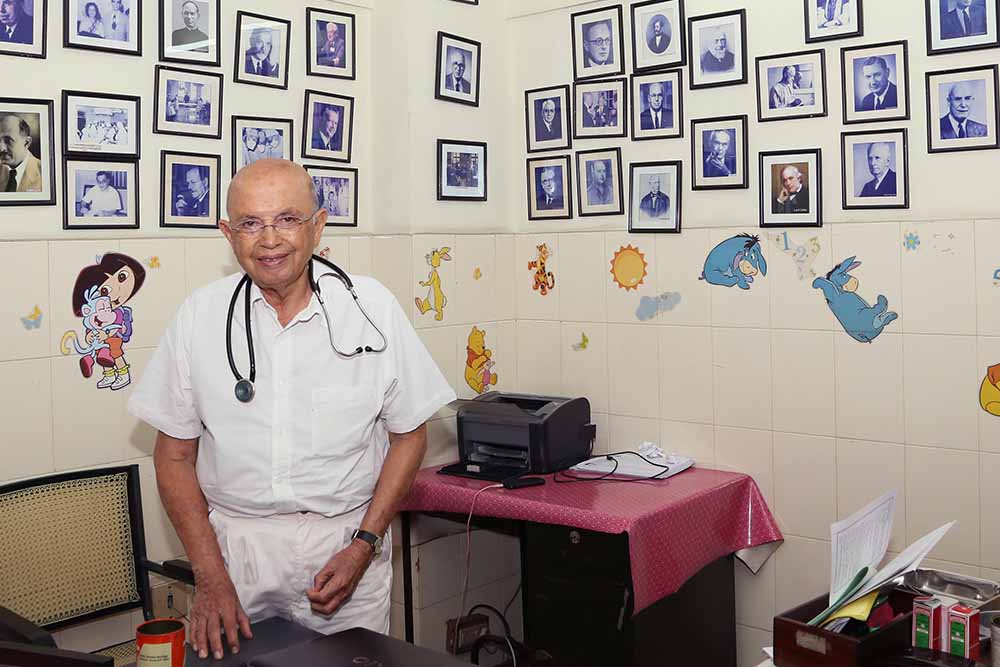 His consultation room has a portrait of René Laennec, the inventor of the stethoscope, and is covered with signed black-and-white photos of surgical pioneers from around the world.
In our opinion, Dr. Adenwalla is the ultimate smile maker as he changes the faces of India's cleft children one little smile at a time.