The Simulare Cleft Lip Simulator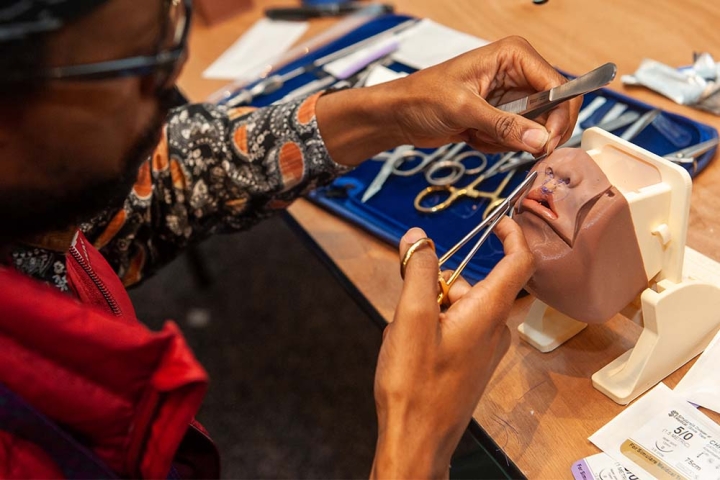 The Simulare Cleft Lip Simulator is one of the most advanced cleft lip surgery training tools available today.
The effectiveness of the 3D printed simulator comes from its remarkably lifelike, tactile architecture, complete anatomy, and realistic oral cavity. Its highly detailed muscular, boney, and soft tissue anatomy allow trainees to practice true-to-life incisions, dissections, and suturing outside of the operating room. Through this hyper-realistic training experience, surgeons can prepare for the many challenges and nuances of cleft lip and palate surgery, ensuring the best surgical outcomes for their patients.
The Cleft Lip Simulator is available as a stand-alone unit or configured as part of a comprehensive training kit.
Cleft Lip Simulator key advantages
Complete end-to-end unilateral left cleft lip surgery
Complete primary rhinoplasty procedure
Complete surface anatomy
Dynamic closure
Complete nasal anatomy including upper lateral, lower lateral, accessory, and septal cartilage with mucoperichondrium
Multi-layered tissue including skin, subcutaneous tissue, muscle with realistic dissection planes, mucosa, vermillion
Accurate dimensions from a large patient database
Based on patient imaging with accurate boney anatomy
Simulare's Cleft Lip Simulator permits the learning and practising of lifelike, end-to-end procedures