Practice Yoga and Raise Funds for Smile Train
June 21 is the International Day of Yoga! To celebrate, we invite you to practice yoga with people from around the world to raise funds for Smile Train's lifesaving programs.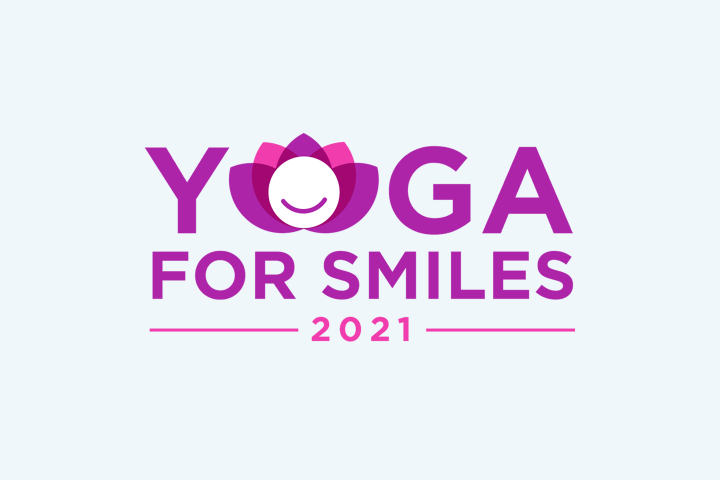 Past Events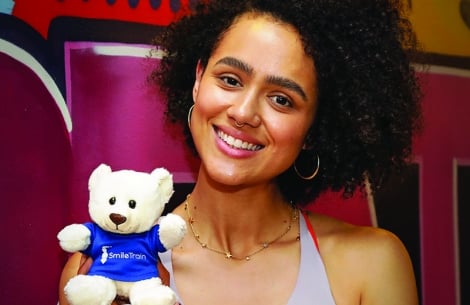 Date: June 21st 6:00PM BST (1:00PM ET)
Instructor: Nathalie Emmanuel
Location: Virtual (Instagram)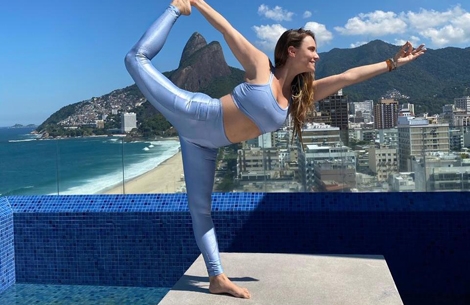 Yoga for Smiles by Premananda Yoga School
Date: June 21, 2020 at 10:30am EST
Instructor: Renata Mozzini
Length: 1 Hour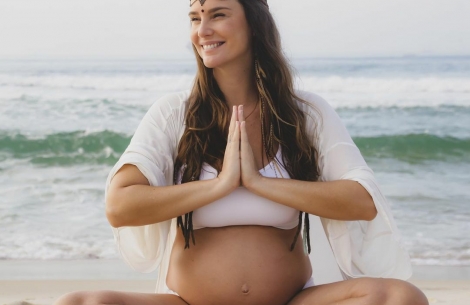 Date: July 15th
Instructor: Re Mozzini
Location: Virtual/Brazil
Yoga for Smiles by Premananda Yoga School Date: Sunday, June 21 at 10:30am EST Instructor: Renata Mozzini Length: 1 Hour Note: This class will be taught in Portuguese Premananda is essentially a holistic and adaptive practice that unites all the tools of yoga to develop "a yoga for everyone." This class will be a complete practice for anyone to participate. The class starts with mantras followed by postures to activate the body and balance the mind, ending with relaxation and meditation. Renata Mozzini has practiced Yoga for about 18 years. She has studied many different methods including Swasthya Yoga, Hatha Yoga, Vinyasa Yoga, Arhática Yoga and Fly Yoga and today, teaches the Premananda Yoga method, and also holds a Yoga Alliance E-RYT 500 certification. Premananda was the name given to the yogi Pedro Franco, director and founder of the school, in his initiation. In Sanskrit, prema means unconditional love and ananda, happiness. The purpose of the school is to share the happiness of unconditional love, through the teachings and practices of yoga. Yin Yoga for Digestive Health Date: Sunday, June 21 at 11am EST Instructor: Elaine Kelly Length: 1 Hour This 45 minute class will support the health of your digestive system focusing on twists and forward folds to provide a squeezing and releasing action for our liver, kidneys, intestines and stomach while activating our parasympathetic nervous system or the relax state. Suitable for all levels and perfect for beginners. Be sure to have an empty stomach and then you will be ready for lunch after this practise. A blanket, bolster or blocks will be helpful. Elaine Kelly is a passionate advocate for health and wellness and a life-long student of yoga. In 2010 after certifying as a yoga teacher, she created the largest wellness festival in the Middle East, Yogafest Dubai, which brings more than 5000 participants together to support great causes in the beautiful grounds of Dubai Internet city.  This year her free community events are raising funds for Smile Train.  Elaine uses the tools of yoga, pilates and nutrition to support her clients to rediscover their innate state of wellness. Yoga for Smiles by Yoga Loft Date: Sunday, June 21 at 12pm EST Instructor: Claudine Remes Length: 1 Hour Note: This class will be taught in Spanish Claudine is the founder of Yoga Loft. She discovered yoga for the first time in 2011. While traveling through South America in 2014, she adopted the practice of Aerial Yoga. That same year she moved to Barcelona where she further deepened her knowledge in this discipline. She is a practitioner of Dharma, Ashtanga, Aeroyoga and Acroyoga. After a long spiritual journey to India and Nepal in 2017 and 2018, she settled in Veracruz, Mexico, and opened Yoga Loft, a place created to share the teachings of the East combined with this new modality of aerial yoga. The goal is to create strength and balance in the body, calm and attention in the mind. Practice is liberating and enjoyable. It gives energy and at the same time harmony, it is fun and also introspective. Yoga Loft is the first aerial yoga studio in Veracruz, Mexico. At Yoga Loft they firmly believe that asanas are for everyone. Neither your age nor physical state matter when practicing this method of yoga. Slow Flow Yoga Date: Monday, June 22 at 11:30pm EST Instructor: Katherine Stein Length: 45 Minutes I have been a yoga devotee since 2005. I credit Yoga and meditation in helping me muddle through some of life's difficult times with peace of mind and acceptance for what I cannot change. I completed my Yoga Teacher 200 Hour Training in June 2020. I believe Yoga is much more than simply a mat exercise but a way of life. Over the last five years I have become a devoted mediator and a pursuer of the eight-fold path of Yoga. I believe Yoga is for everyone and needs to be promoted as such. I plan to work more with Restorative, Slow Flow and Yin Yoga. This class will be a slow flow with touches of Yin. Slow Flow Yoga Date: Wednesday, June 24 at 7pm EST Instructor: Gloria Moore Length: 1 Hour Hi, I'm Gloria Moore, from the lovely Pinehurst area of North Carolina where I've been teaching yoga for 13 years. When the world was pandemic free I taught yoga at community centers, churches, and a country club. Now I teach on Zoom until our new normal appears. I also love helping those in need. Children with cleft lip and palate need our help. That's why I chose Smile Train for my karuna (compassion) project back around 2010. I hope to eventually raise $21,000. I'm just a little over half way there but you can help me help them. Hoping to see you soon on Zoom. My slow flow class was designed to fit the needs of the 50+ yogi but yogis of all ages are welcome. Gentle on the wrist, no chaturanga required. Class ends with a 10 minute guided visualization. After each class feel free to stay on for a 15 minute pranayama class. Here is a list of my other classes this week that will all be on behalf of Smile Train. Please feel free to join!