Christine Smessaert: A Smile is a Connection
"Being a part of Smile Train has allowed me to experience things I never would have otherwise and has helped me to grow as an individual."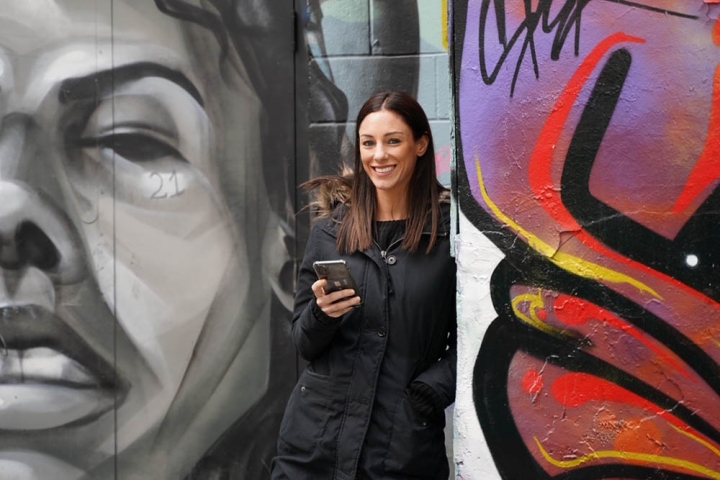 When Christine Smessaert was studying to become a speech therapist in college, she worked many clinic hours with children born with clefts. As they got to know Christine, these kids opened up to her about how they struggled to make themselves understood and the ignorance they encountered from teachers and peers.
Though Christine didn't end up pursuing a career as a speech therapist, her years after college were spent at a fulfilling job helping children with autism.
Recently, Christine began a new career as an executive assistant in Chicago. While she enjoyed her new role in a fast-paced corporate environment, she missed helping children in need. Itching to find a new way to make a difference, she thought back to her days working with children born with clefts. She found a perfect match for her interests and skills in Smile Train's Young Leadership Circle (YLC).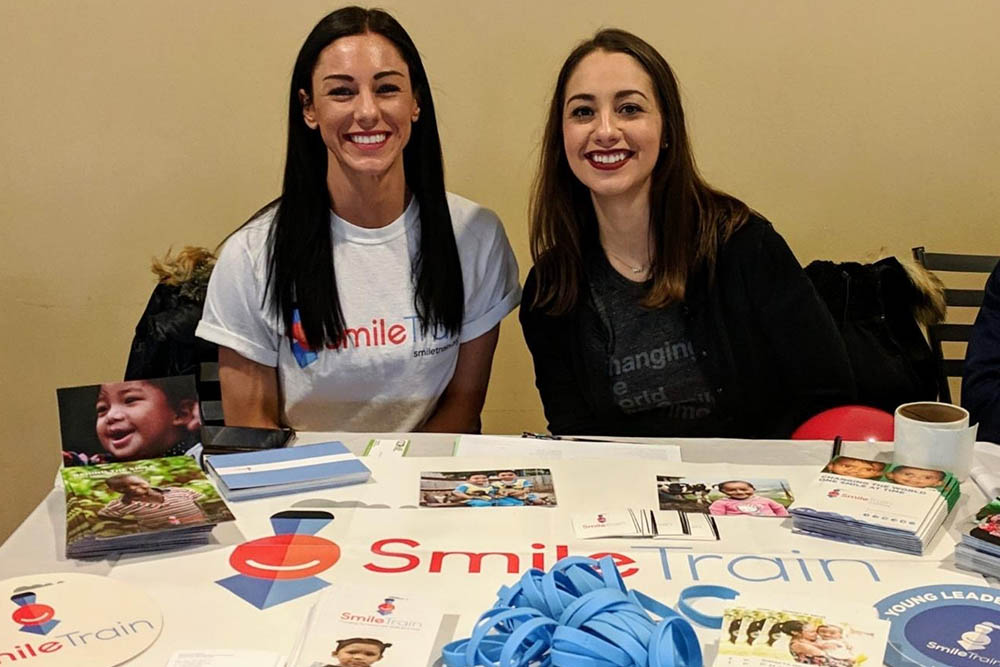 As a member of the YLC Board, Christine attends philanthropy workshops and, along with friends, organizes fun events to raise awareness about life with a cleft and raise funds for Smile Train. "The children I met as a speech therapist inspired me to spread awareness and make sure that I helped to give kids born with clefts the lives and smiles they truly deserved. And that's what I do with YLC," she said.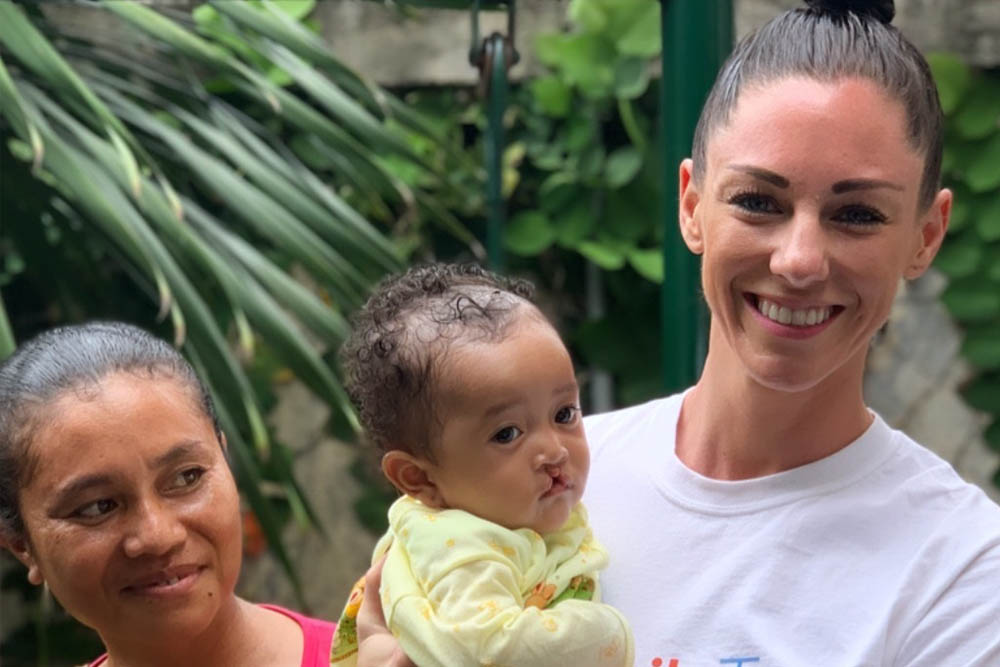 But one of her most powerful YLC moments came almost on a whim. While exploring the city of Denpasar in Bali last year, she contacted Smile Train, wondering if it would be possible to visit a local partner hospital. Before she knew it, she was sitting with a group of children and their families as they eagerly, anxiously waited outside the operating room. Then she was in the room itself, silently cheering her new friends on as they received the surgeries that would transform their lives. "It was one of the most amazing experiences," she recalled. "Visiting with the families afterward and seeing how happy they were to have this opportunity was extremely heartwarming. Being a part of Smile Train has allowed me to experience things I never would have otherwise and has helped me to grow as an individual."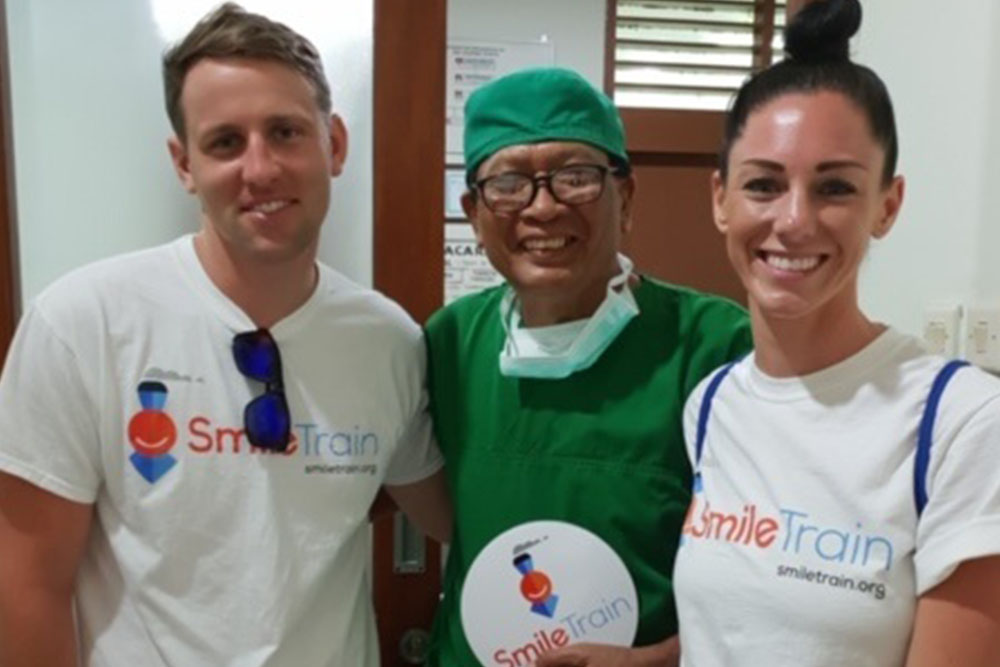 She believes this mutual growth is the heart of what it means to give back. It's why, besides her continued involvement with YLC, she also signed up to run the 2020 Bank of America Chicago Marathon with Smile Train's Team EMPOWER. "At the end of the day, it's not about what you have or what you've accomplished. It's about who you have helped in a positive way, who you've helped to make a better, more confident, and happier person. I couldn't imagine not being able to have the moments of connection a smile can bring, so I think we need to do whatever we can to give others the chance to smile."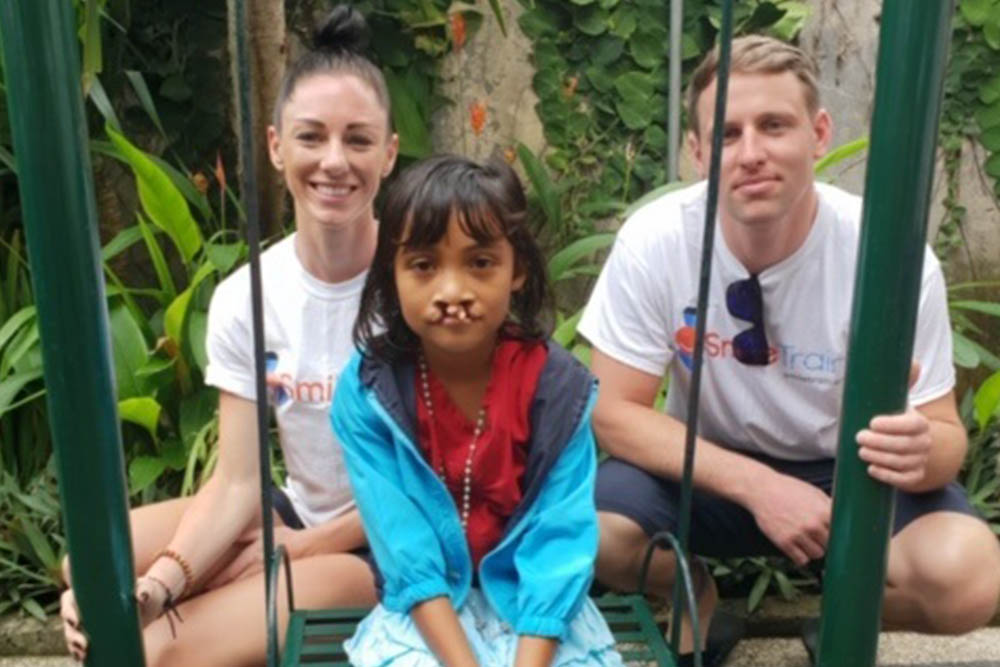 While thinking back to all the moments of connection she shared with her patients and the families she met in Indonesia, Christine shares this message to the children around the world who might be feeling anxious, nervous, or alone before their first Smile Train-sponsored cleft surgery. "If you carry one thing with you, let it be this: You are brave, you are beautiful, you are strong, you are smart, you are loved, and you are worth it."