New global alliance to promote face equality and stamp out disfigurement discrimination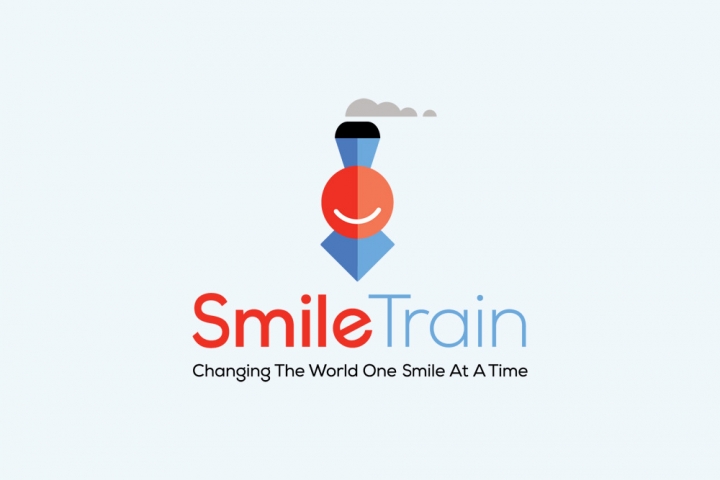 A new organization, Face Equality International, being launched today is a unique alliance of charities and non-governmental organizations (NGOs) which want to see the campaign for 'face equality' become a global movement. It will build on the success of the campaign in the UK and Taiwan so as to transform the lives of people with facial differences or disfigurements around the world.
Face Equality International is the brainchild of James Partridge, the founder and former CEO of the UK charity Changing Faces. He says that disfigurement is a neglected global human rights issue: "Wherever they live in the world, people with disfigurements — whether from cleft lips and palates, birthmarks, burns, acid violence, facial paralysis like Bell's palsy, skin conditions such as psoriasis and vitiligo or after facial cancer — have to deal with many psychological, social and economic challenges in living confident, successful lives in the 21st century."
An influential group of founding charities and NGOs — including the Sunshine Welfare Foundation in Taiwan, Smile Train, the Phoenix Society for Burn Survivors and FACES in the US, AboutFace in Canada, the European Cleft Organization in the Netherlands, the Smile Foundation in South Africa and Changing Faces in the UK — are committed to creating a world in which people with disfigurements are fully accepted and valued as equal citizens.
Partridge whose face was severely burned in a car accident when he was 18 said:
"All the founding NGOs know from their members that having a facial difference can mean someone is isolated and friendless, facing bullying, ridicule and staring in public, low expectations in school, problems getting work and harassment in the workplace, abuse on social media and stereotyping in the media."
"Much more evidence needs to be collected. Organizations such as Changing Faces have achieved much in this regard at a national level (see, for example, the Changing Faces' 2017 survey of 800 adults (www.changingfaces.org.uk/campaigns/dituk)). The aim of Face Equality International is to support the gathering of evidence and raising awareness internationally. The roots of the stigma of disfigurement lie deep in the unconscious beliefs of global culture about 'looking perfect' being a passport to success, about how scars and asymmetry are associated with villainy, and about the power of modern surgery. The stigma can be self-imposed too with low expectations and lack of ambition leading to a resignation that this is how things will always be."
Face Equality International will challenge such unfairness and discrimination by mobilizing NGOs around the world and sharing the lessons of how to advocate for face equality effectively — such as awareness-raising initiatives with teachers, culture and business people, and ripostes to everyday incidents of facial prejudice in the media.
The alliance will also campaign for people with disfigurements around the world to be properly protected by law from facial discrimination however it is experienced — in workplaces, on social media, in schools or public places.
The founders hope the alliance will attract and mobilize many NGOs and charities to join the campaign for a global culture in which everyone with a facial difference is valued in their societies for the unique contribution that they can make and is treated equally and with high expectations like everyone else.
___
Quotes from the CEOs of the founding NGOs
Danielle Griffin, Executive Director of AboutFace (www.aboutface.ca): "AboutFace is pleased to be a part of Face Equality International. Our vital goal of challenging stereotypes, ignorance, and discrimination of individuals living with facial differences will build on the work of member organizations, bringing international awareness to face equality and moving to ensure the fair and equitable treatment of individuals living with facial differences."
David Clayton, Chair, Changing Faces, UK (www.changingfaces.org.uk): "We are delighted that this new organization will address the issue of inequality for people living with visible differences and disfigurements across the world. Face Equality International will play an important role in highlighting the abuse and stigma that still too many people with a visible difference face, working with the international community to bring about positive change."
Gareth Davies, CEO at the European Cleft Organization (www.europeancleft.org): "Every day I see young people struggling to be part of their societies because of the way they look. I will never forget the bright young woman I met in Bulgaria who was living in a special needs home after years of being in care because she has a cleft — and looks different. Face Equality International has been a long time coming and will raise awareness globally, harnessing the energies of all of us who know that face equality is a basic human right."
Lynne Mayfield, President, FACES: The National Craniofacial Association (www.faces-cranio.org): "People with craniofacial differences live in a world many of us wouldn't recognize — they face judgment and discrimination based on their appearance, often from people who otherwise believe they have moved past this kind of prejudice. It's vital that we work together globally to fight this bias, which is sadly present in every nation and every culture. Let us act together to bring facial equality into the discussion about how humanity will end discrimination."
Amy Acton, Executive Director, Phoenix Society for Burn Survivors (www.phoenix-society.org): "A vital step in any burn survivor's recovery is accepting their changed appearance and gaining confidence in social situations. For many, this is a long, difficult journey – but it doesn't have to be. Phoenix Society for Burn Survivors is proud to be a founding member of Face Equality International, an exciting step toward elevating people with scars and facial conditions. Together, we can reduce bias and promote acceptance on a global scale."
Susannah Schaefer, President & CEO, Smile Train (www.smiletrain.org) : "As a founding member of Face Equality International, Smile Train is proud to work alongside others to further raise the profile for societal and economical inclusion for those living with facial disfigurements, such as clefts, and in turn create a lasting transformational impact for these individuals and their communities."
Ms. Ching-Hsien SHU, CEO, Sunshine Social Welfare Foundation, Taiwan (www.sunshine.org.tw): "People with a different appearance often face discrimination and unfair treatment, especially at school or when looking for a job. But a study we did in Taiwan found that among the general public, one person out of eight has also experienced negative treatment because of appearance. Judging people by how they look is prevalent in our society, that's why we feel that Face Equality is a basic right. By promoting Face Equality, we not only hope to improve the status of people with facial disfigurement, but also to create a friendlier environment, more equal and respectful of diversity."
Hedley Lewis, CEO, Smile Foundation, South Africa (www.smilefoundationsa.org): "Smile Foundation pays tribute to James Partridge for having the foresight to start an alliance that will unite the globe to encourage true tolerance amongst those individuals that have disfigurements. We look forward to the day when the world opens its arms and embraces uniqueness as opposed to ostracizing the survivors. Smile Foundation is excited by the opportunity to partner with like-minded NGOs to spread this vital message to all corners of the globe."
___
NOTES TO EDITORS
Dr. James Partridge can be reached on james.partridge@faceequalityinternational.org or mobile: +44 (0) 7785508402
Interviews can be arranged with Dr. Partridge, with NGO ambassadors, and other spokespeople. Please contact Dr. Partridge to arrange.
For more detail about the aims and founders of Face Equality International, please see www.FaceEqualityInternational.org.
The campaign for face equality was launched in May 2008 by Changing Faces in the UK.
Quotes from NGOs' ambassadors — photos available*
*Evan Duran, Phoenix Society volunteer and professional photographer: "A fire may have changed my appearance, but it didn't change my ability to love life. Beauty is everywhere. It's all around us, and it's in all of us. And it's up to us how much beauty we share with the world."
*Kariym Joachim, an AboutFace Board Director: "As our world becomes a 'global village,' steps to challenge perceptions of facial differences must now happen on an international scale. There is no better way to do that than an alliance of national organizations striving for face equality. As an individual with a facial difference, I'm excited to reach across borders to forge meaningful links, share my own experiences, and grow as a facial difference advocate!"
*Ms. Tsai-Yu KUO, Face Equality Champion, Taiwan: "We can't entirely escape being judged by our appearance. But if our appearance is what people see first, at least it should be the starting point to finding a deeper meaning. People should make the effort to look beyond our appearance and get to know the multitude of stories behind each of our faces. Every face is different, we are all unique, we all deserve to be respected and treated fairly."
*Amanda Bates, European Cleft Organization: "As someone who was born with a facial difference, I am well aware of the challenges such as discrimination and stigma. My involvement with European projects has also opened my eyes to the fact that more than a million people within the EU have a cleft or other craniofacial conditions so their needs are not a marginal concern. The launch of Face Equality International marks a significant step towards the global recognition of anti-discrimination legislation and human rights, which I unreservedly support."
Caitlyn Scudder, Smile Train Young Leadership Circle Board Member: "Being born with a cleft lip and palate might have felt life altering as a child, and while it has been, it certainly has not affected me in the ways originally expected as it has inspired me. There will always be people who look for the differences, ways to group you to better understand who you are and relate themselves to what they see, but having the opportunity to embrace my difference and respect the smile I can share with the world is something that I appreciate each and every day. As an adult, I want to empower individuals to embrace their uniqueness, respect the differences we're all born with and show our warmth to one another through the power of a smile." –
Ashley Barbour, Founder of CleftLove and Smile Train Cleft Community Advisory Council Member: "Although it wasn't always easy, being born with a facial difference has made me a stronger, kinder, more compassionate human. For that I am grateful." –