Haleon Hotline Answers Oloye's Urgent Call
Helping to bring families out of isolation in Nigeria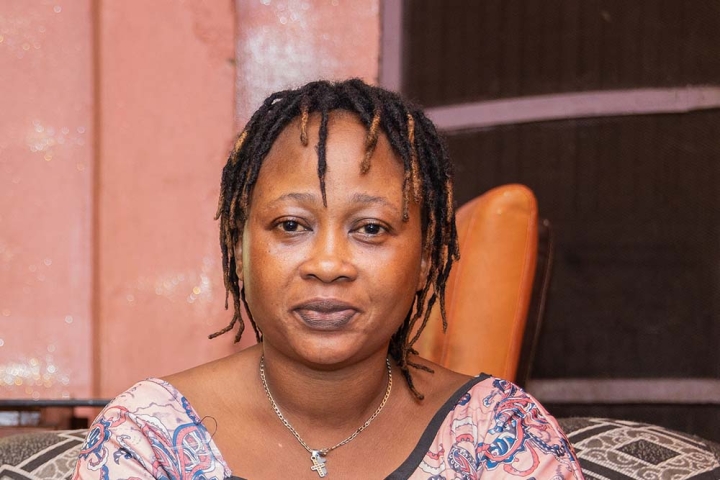 A sharp pain woke Oloye in the middle of the night. A moment later, her water broke. She was only seven months pregnant with her twins. She called the doctor in a panic, and he told her to lie down, but the water poured out of her even faster. It was time to go to the hospital. It was time for Taiwo and Kehinde to come into the world.
When Oloye woke up from the emergency surgery and saw her tiny baby girls for the first time, she was shocked and confused — they had openings in their mouths, unlike anything she had ever seen. It was only then that she cried.
Oloye's doctor told her surgery was possible for her girls, but they had to reach a healthy weight first and avoid COVID-19, which was devastating Nigeria at the time.
For seven months, Oloye sat in her cramped home with her twins, spending all day trying to feed them and all night awake from their hungry cries. The house was noisy and crowded and smelled of the milk the twins were unable to keep down without choking. Her phone was her only line to the outside world.
A Lonely Existence
Though thousands of people in Nigeria have a cleft, there is a good reason Oloye and her family had never seen one before Taiwo and Kehinde. Many live in the shadows. As babies, their families sometimes hide them away to avoid stares and rumors. Like Oloye's twins, many are underweight and struggle to feed. Some do not survive to school age, and those that do are often forced to drop out to protect themselves from relentless, even violent harassment from peers and accusations of witchcraft from neighbors.
Things have improved since 2007, when Smile Train first established partnerships with hospitals across the country to help provide top-quality cleft care to all in need 24/7, 100% free. Still, with 6,000+ babies born with a cleft in Nigeria each year, many of whom live in isolated and hard-to-reach communities, spreading the word that free, safe, lifelong care is available remains a challenge. This is why Smile Train and our local staff leave no stone unturned to connect every person with a cleft to all the care they need.
The Call That Changed It All
Taiwo and Kehinde had just turned seven months old when Oloye's sister called her. She had just sent her a video and told her to drop everything and watch it right then. Oloye pushed play and saw children with clefts like her twins… but then their clefts healed into radiant smiles, and the video claimed that the surgeries that made it possible were free! The video ended with a toll-free number to call for more information. A few seconds later, she was on the phone with Paul Lobi, the first comforting voice she had heard in seven months.
Haleon Hotline Nigeria
A few years ago, Smile Train's corporate partner Haleon helped us establish a free hotline to connect every family across Nigeria to their nearest Smile Train partner hospital. They would also be able to receive instructions on how to care for their baby 24/7. The hotline followed the phenomenal success of a similar program Haleon funded in India, but Nigeria presented unique challenges. We needed the right person to pick up the phone. Hearing a friendly, welcoming voice can be the difference between an overtired and guilt-ridden mother opening up with her problems or hanging up in despair. Thankfully, we didn't have to search for long.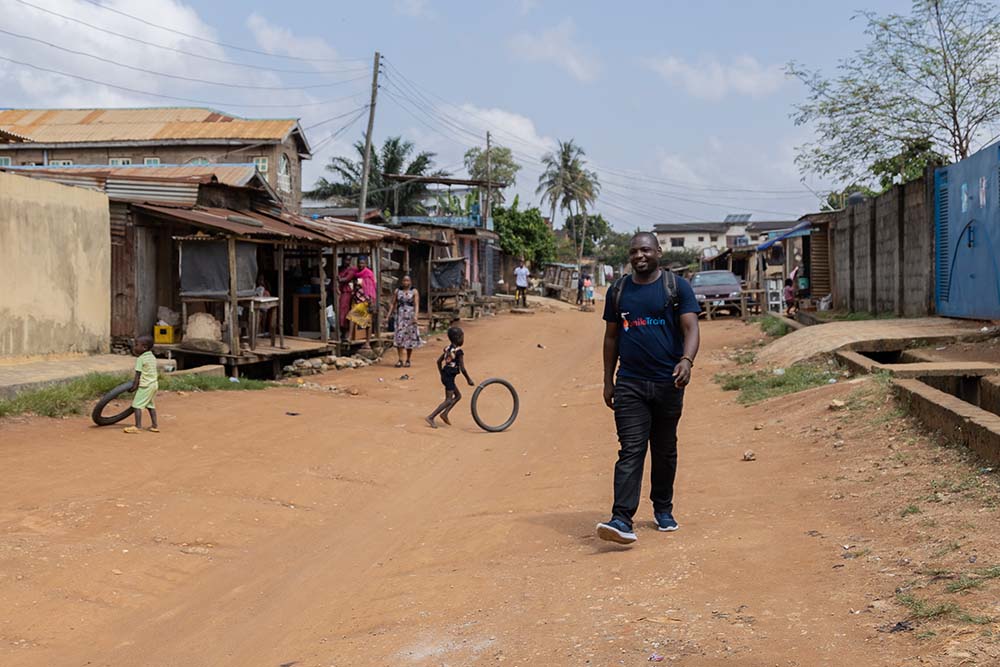 A veteran of the cleft space in Nigeria, Paul Lobi formerly worked for a regional Smile Train partner and was yearning for a chance to get involved again. To have any interaction with Paul is to understand that he is a man who spends his days saving children's lives and takes the time to reflect on how blessed he is to have the privilege. His grin is so genuine you can hear it clear across a phone line.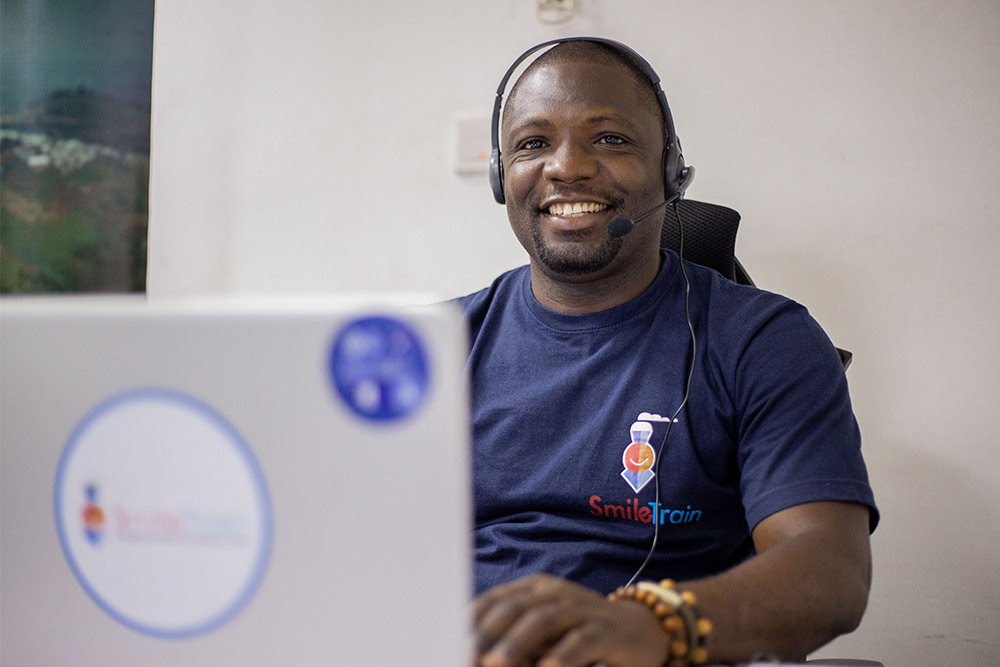 But before we even had a headset for him to put on, Smile Train had to conduct extensive research into determining how to best deploy this tool to ensure it would be accessible to all Nigerians, from the concrete jungle of Lagos to the furthest most reaches of the savannah.
It was clear that we would need to raise awareness about the hotline beyond traditional advertising methods, so we established a WhatsApp group for Nigerian cleft-affected families and produced a short video about a Nigerian child's cleft journey through Smile Train that included the hotline number. With Nigeria's vast cultural and linguistic diversity, it was crucial that all viewers understand every part of it, and this was just one area where Paul's expertise was as valuable as his enthusiasm.
"The documentary is voiced over in Nigerian Pidgin, a version of English that cuts across all Nigeria, because we felt that our message had to break through all boundaries," Paul explained. "Once it was ready, we shared it at every opportunity, including the WhatsApp group."
Oloye Comes Out of the Dark
From Paul's first warm syllables, Oloye knew that she was talking to someone who genuinely cared for her and her babies. A few minutes later, Taiwo and Kehinde were scheduled to meet the cleft team at their local Smile Train partner, Lagos University Teaching Hospital (LUTH).
"I was crying tears of joy because help is here!" Oloye recalled.
Oloye and her twins took their first breath of fresh air in over half a year on the day of the surgery. She felt hopeful, revitalized… but terrified at the prospect of handing her babies over to a stranger who would cut into them and forever change those already beautiful faces she had grown to know and love so deeply. She took a breath and hesitated before signing the release form.
The doctors took notice of her worries and reassured her. "They explained many things to us before taking them into the theater, and they were so organized and professional. That helped me rest assured that they were competent people. We signed and put all our trust in God."
A few hours later,
"Smile Train partners are special people. I didn't believe what they did. When I saw the children for the first time [after surgery], it was like a dream. It was as if they had never been born with a cleft. In fact, I had to take photos and video because it was wonderful. Then when we were discharged, they gave us the things to use to take care of them, all for free."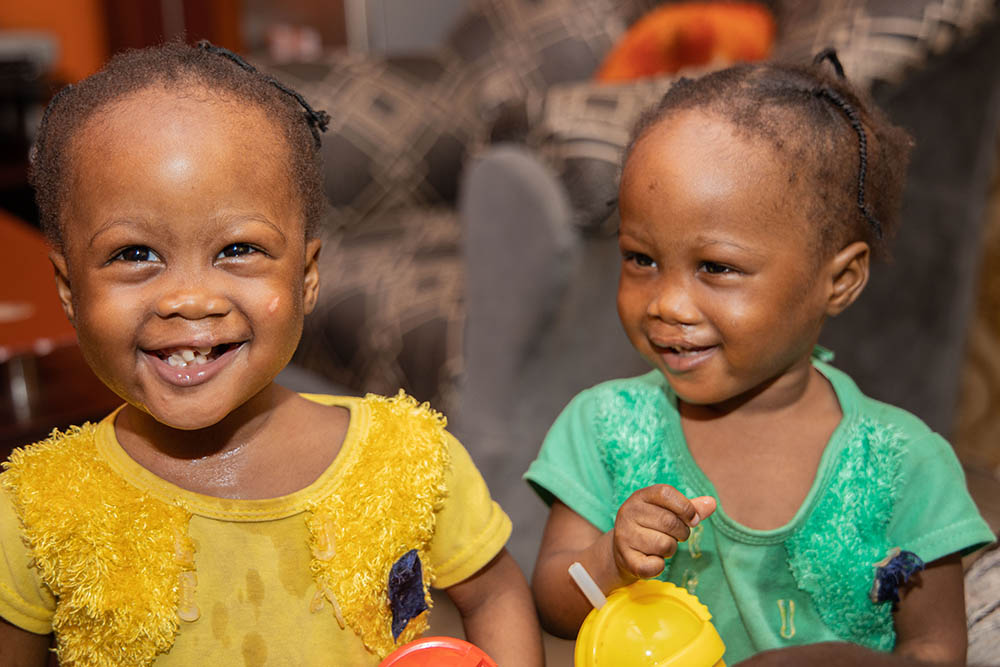 After their first surgeries, the team at LUTH immediately followed up to check on the family and schedule the girls' next treatments. They would still need additional surgeries, speech therapy, specialized dental and orthodontic treatments, and the family knew that all of it would be completely free thanks to Smile Train.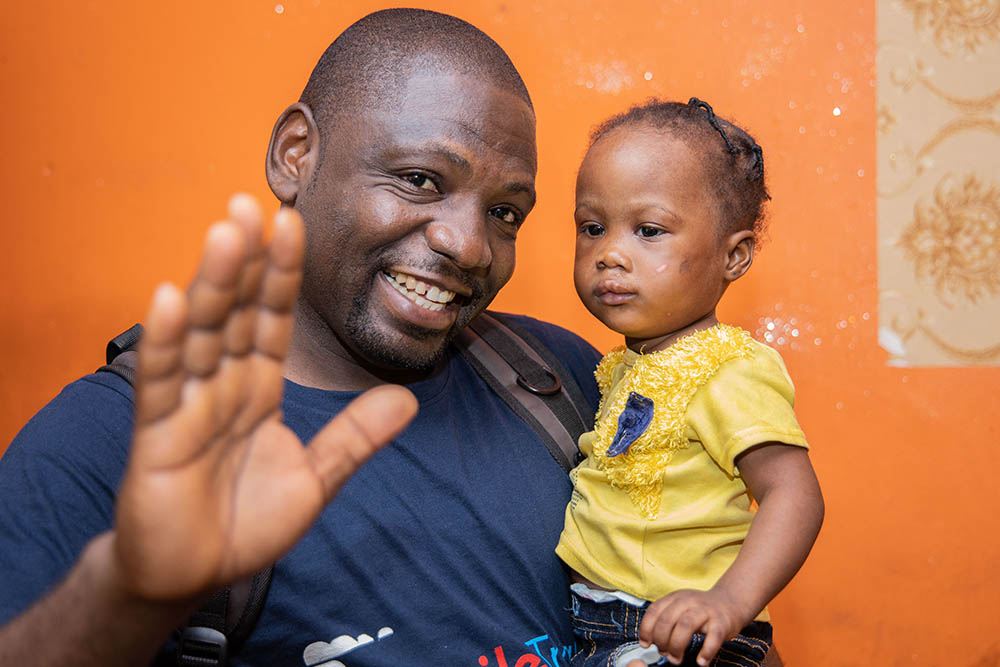 Today, Taiwo and Kehinde are two years old. They can speak, read and say their ABCs. Their whole family has only the highest hopes for their future.
A Ring of Hope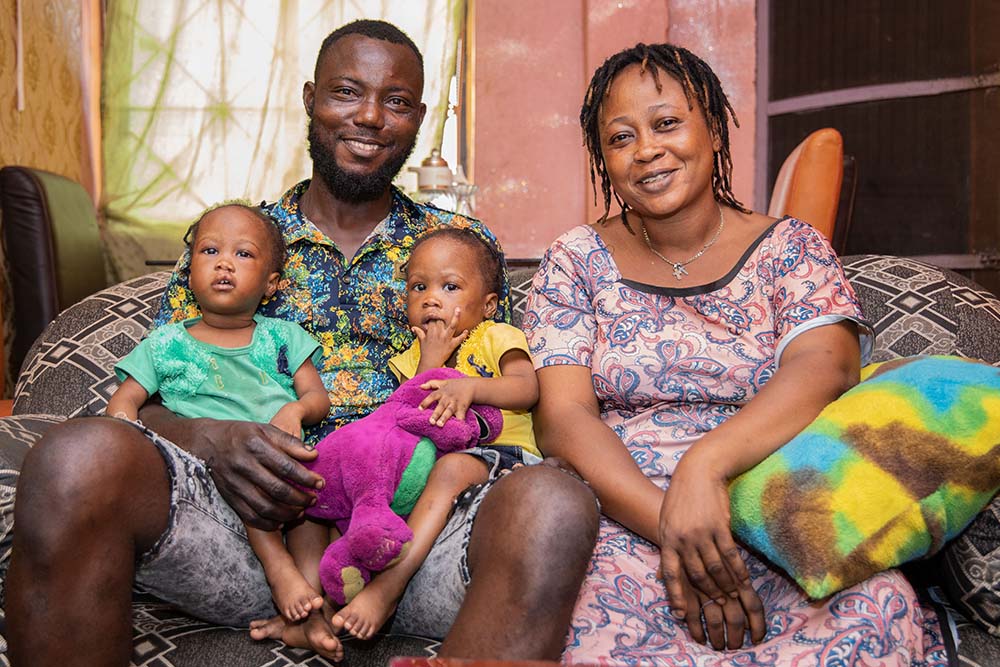 This family's story is just one of the hundreds that Haleon and Smile Train have made possible. In just a few years, children whose mothers called the hotline in a panic are now excelling in school, entering beauty pageants, and raising their voices in LUTH's Sing and Smile Choir, and shattering perceptions of people with clefts across Nigeria.
The hotline has been an invaluable resource for Smile Train partners, who rely on it for information on everything clefts and Smile Train.
"A huge thank you to Haleon for this brilliant and amazing initiative," Paul said. "I see a bright future for children with clefts in Nigeria."
Oloye agrees. "I want to thank Haleon and Smile Train for making the helpline possible, because without it, I would never have met Paul and gotten the solution to all of our problems."
Help parents like Oloye come out of the dark.