How Smile Train Brought My Entire Family New Smiles
Itzayana's mother shares her powerful story in her own way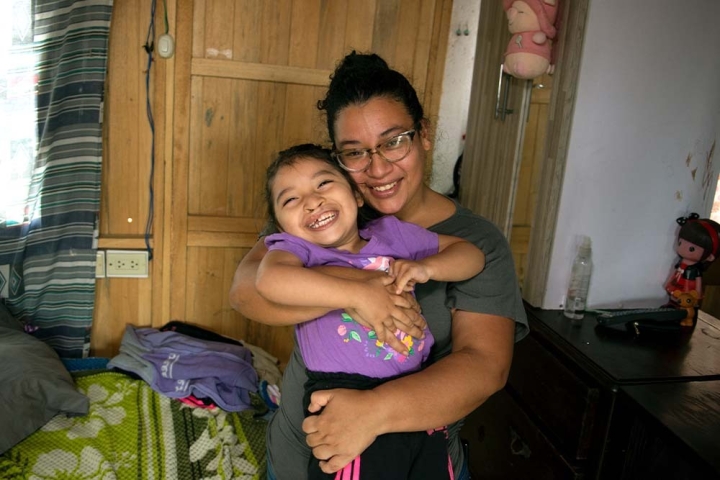 Xiomara is a mother of two in Lima, Peru. When her daughter, Itzayana, was born with a cleft, she had no idea where to find help… until she found Smile Train. Here's her story in her own words:
My pregnancy with Itzayana was planned, thought through, and loved from the very first moment. I was very diligent, going to every check-up recommended to ensure the baby was okay. My husband, Sandro, was always there to hold my hand.
To our relief, all of the ultrasounds pointed to a healthy baby. Everything was going smoothly — we had no reason to suspect anything was wrong. That is, until the day of birth.
A Distressing Discovery
They took Itzayana away after she was born, but it didn't cause much concern at the time. Then, when the doctor asked how I was doing, she looked confused at my calmness:
"They haven't told you anything? Your daughter has a cleft."
I had no idea what she meant. The words struck fear in me.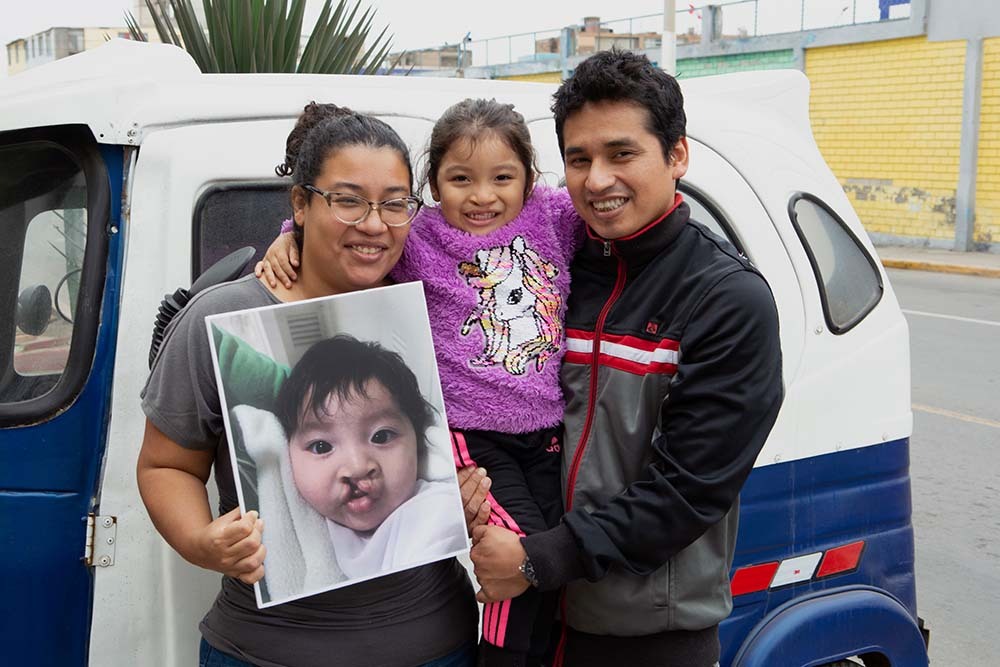 Finally, they brought Itzayana to me. All I could see was her cleft lip. It was foreign to me. I didn't know what happened to my baby. Suddenly, I was shaking and crying. I couldn't stop myself. They had to take her away and bring me to a recovery room.
I was scared. Not of my daughter, but because I didn't know what to tell everyone. How would I tell Sandro that his first child was born with a cleft? I'd have to break the news to my whole family, but I couldn't even begin to think of what to say. I just kept getting more and more worried about it all. The feeling was crushing.
The doctors were very reassuring. They explained that what Itzayana had was operable and a common birth difference. My daughter was healthy. Her lungs, her heart, her head, everything was fine except this one detail.
When my mom entered the room, I cried to her about the thousands of things running through my head. She told me that God sent me this baby because I was strong, because I was a fighter, because we were going to make it. I took those words to heart.
Sandro came in after her. My tears were probably not the best sign of how things were going with the baby. When the hospital staff showed him our child, he almost fainted. Neither of us was expecting such a complication. The only thing I could say was, "Forgive me, I didn't know." But he told me we were in this together. From day one, he supported me and wouldn't stop now.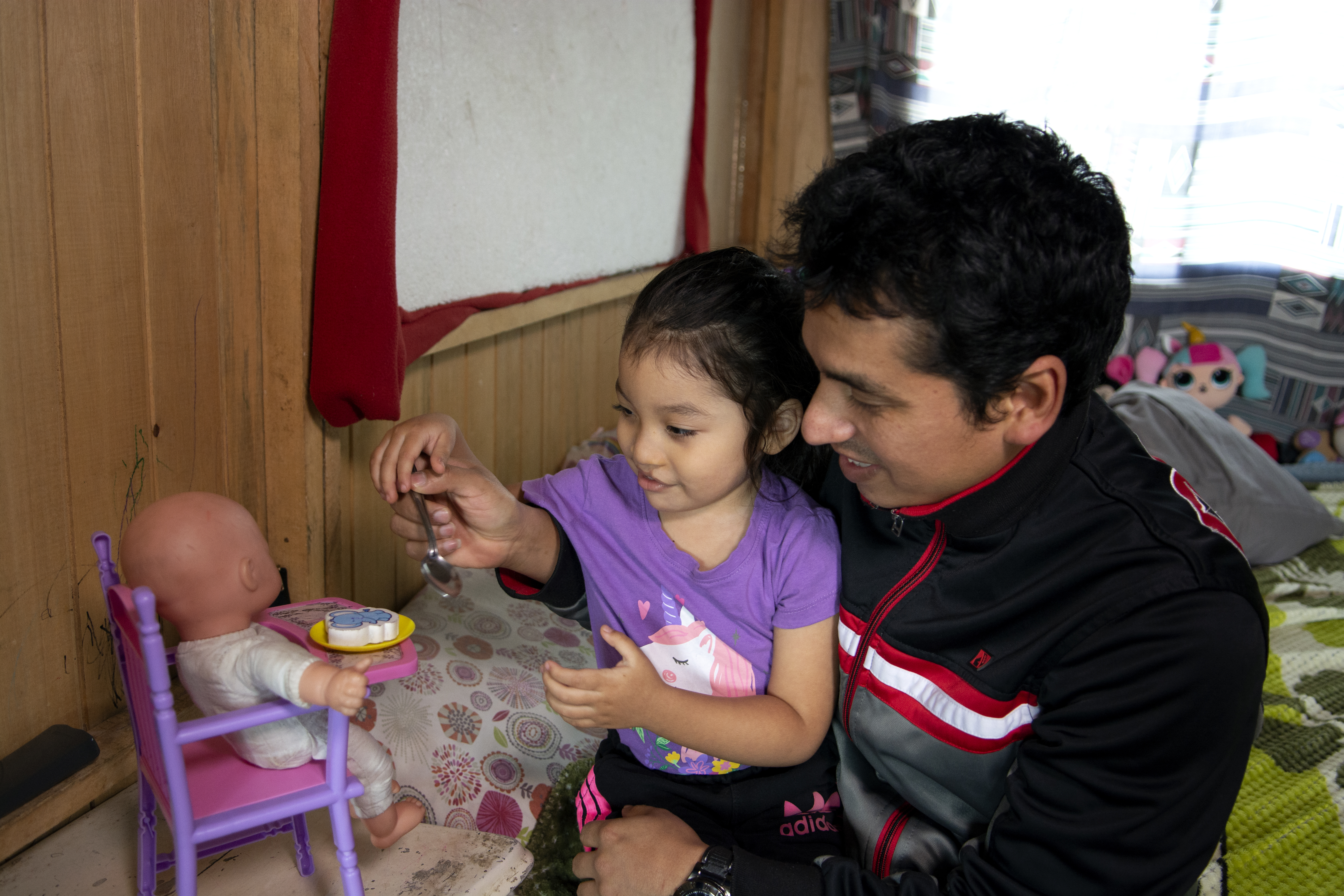 Life-Changing Support
I had support from all of my family right away. Everyone was so supportive and loving of Itzayana. Together, we checked out many treatment options for her. Her godmother was the one who led us to Smile Train. Through her, we met Kathy from Mision Caritas Felices (MCF). The first time we met Kathy, she immediately provided us with a special pacifier and other supplies, along with guidance on how to use it all.
When Kathy told us we qualified for free help from Smile Train, I was wowed! It was a feeling of peace I had never felt before. Sandro was out of work at the time so money was tight. Without their help, we would not have been able to afford the cleft lip treatment. The fact that everything, including the supplies she just gave me, was covered was life-changing.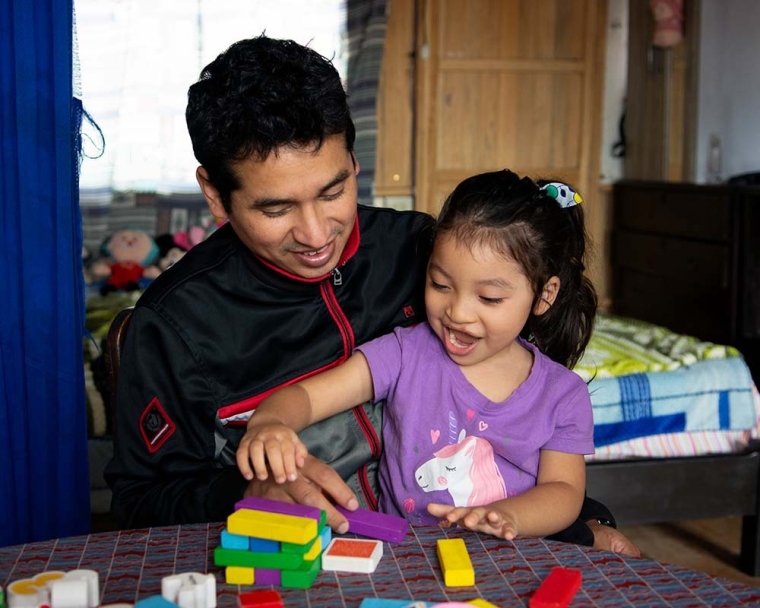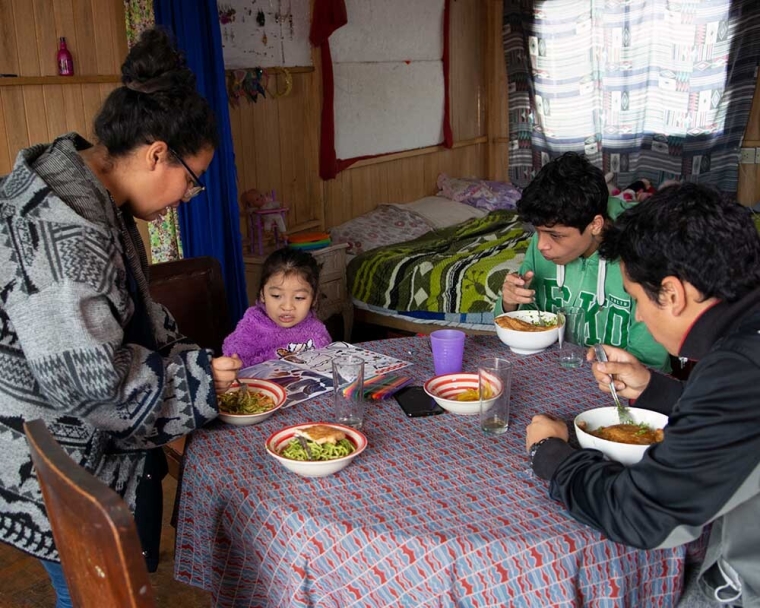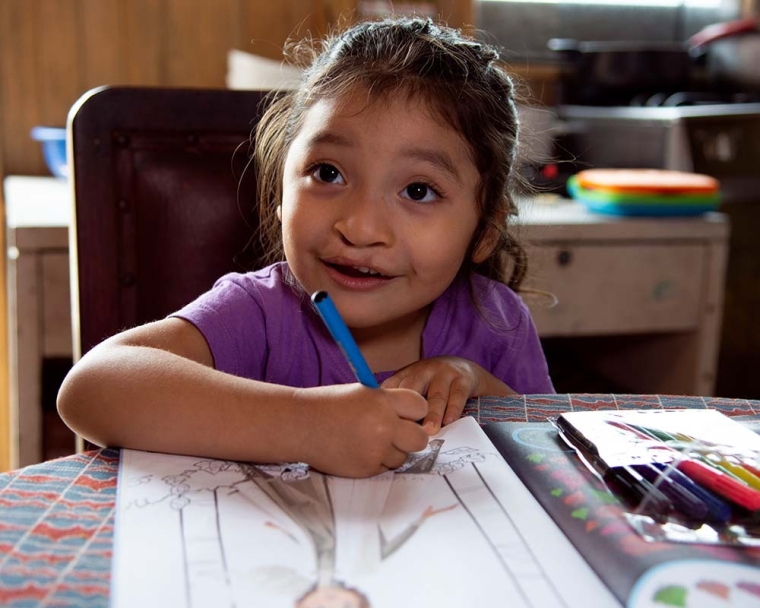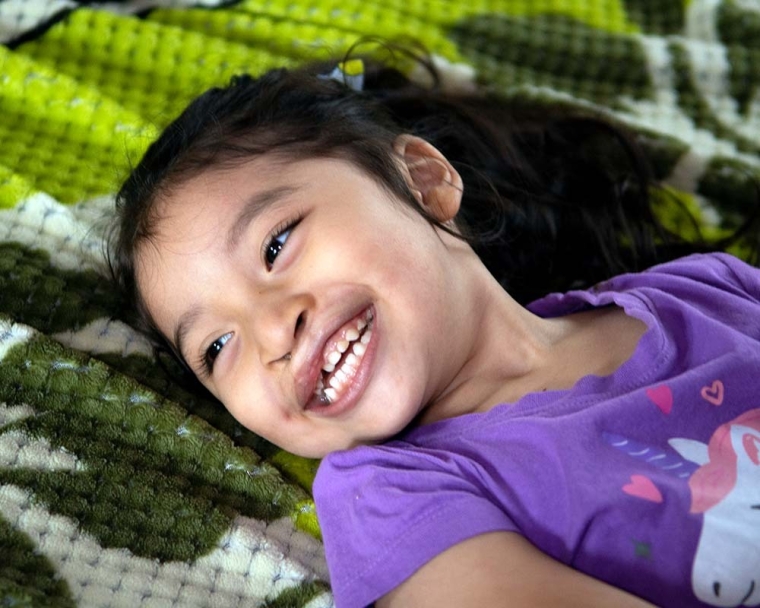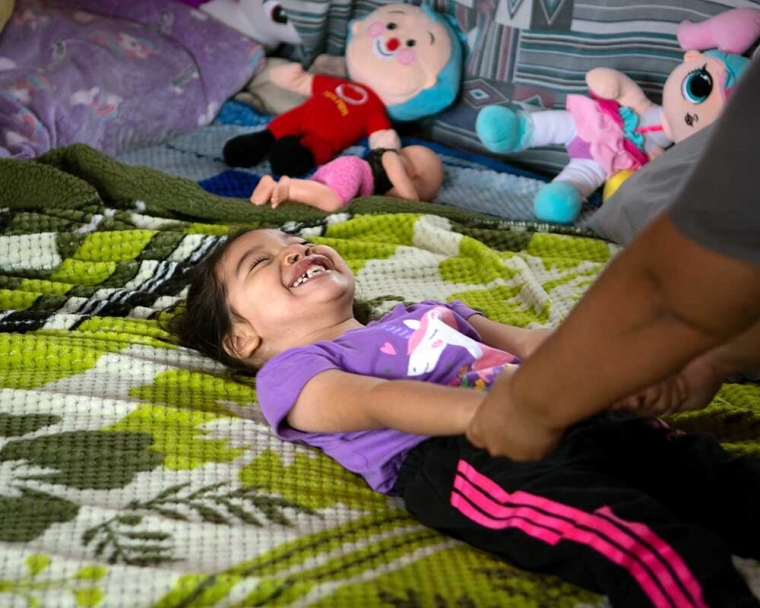 When Itzayana was four months old, I got a call telling me to prepare her for her cleft surgery. The news was wonderful, but it hit me hard. All of this time, I'd been dreaming of her finally getting her surgeries, but the reality terrified me. I remember thinking, "My God, she isn't even a year old, and they're going to operate on her."
Surgery day finally arrived. Sandro and I were both buzzing with nerves. In the waiting room, I knew I had to stay strong. Not just for Itzayana, but for Sandro. In a team, one link is always weaker than the other, and he was so anxious. If I didn't stay strong, he would follow, and then what would we do with the baby?
Now, Itzayana Shines
Thankfully, that wasn't a worry. The surgery went perfectly. Now, the only sign that she ever had surgery is her cleft lip scar. Kathy talked with us regularly afterward, constantly checking in and having us send photos of Itzayana.
MCF hosted many dentistry, nutrition, and psychosocial workshops. We attended every single one. The nutrition workshops were particularly helpful after Itzayana had her cleft palate surgery and began eating solid foods. We were nervous that she would choke or have trouble breathing, but she was so careful. The worst was how she'd sneeze when food got stuck in her nose! Even though she was just a baby, she knew her limits and how to move past them.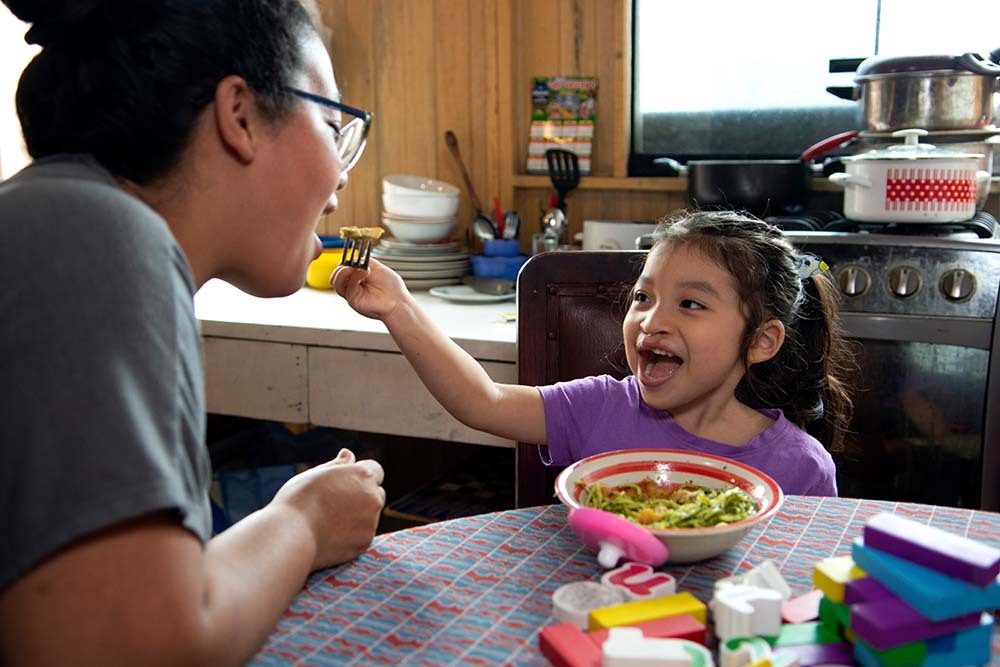 The pandemic hit right when we were supposed to begin speech therapy. At that point, Itzayana could only babble. I always attended every session and listened closely to what our therapist said. Little by little, she improved. When she finally said "Papa" for the first time, Sandro and I almost cried out of excitement. We recorded it and sent it to our speech therapist, who was just as thrilled. Now, Itzayana is constantly talking! She's a very expressive girl who always makes sure she's understood. Watching her personality shine has brought the entire family such joy.
Sandro and I are enormously thankful to Smile Train and MCF. They will always be in our prayers because they got us where we are today. What they do is marvelous. With their help, completing Itzayana's cleft care is no longer a worry. Thank you, Smile Train, for giving our little angel her smile back.
You can help bring smiles to children with clefts around the world.