A Major Change in Children's Surgery
An interview with Smile Train partner Dr. Getaw on how Smile Train and Lifebox are making surgery safer for children with clefts
Dr. Getaw Alamnie is a plastic and reconstructive surgeon at Smile Train partner facility Yekatit 12 Medical College  Hospital in Addis Ababa, Ethiopia and fellow on the new Clean Cut for Cleft program launched by Smile Train and Lifebox. Dr. Getaw is leading this new program in Ethiopia to make surgery safer for children with cleft. Here he talks to us about the risks to children undergoing surgery and what we can do to make each surgery safer.

This interview is part of the Smile Train-Lifebox Safe Surgery and Anesthesia Initiative Content Series.
"My name is Dr. Getaw. I am a plastic and reconstructive surgeon based in Addis Ababa, Ethiopia. I am working as a Fellow on a new program by Smile Train and Lifebox called Clean Cut for Cleft to improve surgical safety for children with clefts.
Most patients with clefts in Ethiopia are sponsored by Smile Train to receive treatment which happens here in Addis Ababa. There are only two government centers that give this service regularly - Yekatit 12 and ALERT Hospital which is where we are launching this new program.
We have a lot of patients on a backlog waiting for cleft surgeries. There was a study conducted here in Addis Ababa a couple of years ago, involving 7 birth delivery service institutions. Around 42,982 live births were assessed for the presence of cleft lip and palate. The prevalence was found to be around one in 672 children born with cleft - so we have a lot of work to do to ensure these children can live full and healthy lives.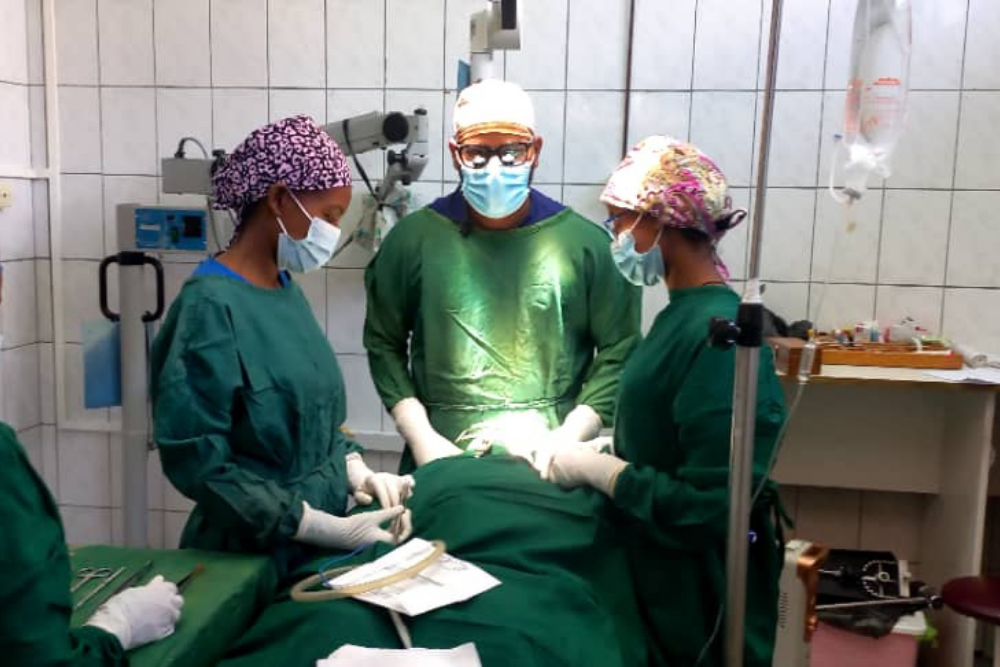 Clean Cut for Cleft is part of the Smile Train-Lifebox Safe Surgery and Anesthesia Initiative and is an adaptation of the Lifebox Clean Cut program specifically for cleft patients. This joint venture will decrease complications caused by surgery for cleft patients by helping us to see the gaps we are facing in safe surgical care and implementing quality improvement measures to make surgery safer.
When it comes to surgery on children, the margin of error that can bring a child's life to an end is very narrow. We really have to be very cautious when we do these kinds of pediatric procedures because they are more prone to complications. There is a higher risk of complications on surgery in children than compared to adults, and when it comes to patients with clefts - the majority of which are children - because they have difficulty feeding they tend to be underweight and compromised nutritionally. The fact that the surgical field is on the airway and shared with the anesthesia team will make cleft patients even more prone to complications in the intraoperative and immediate postoperative period. This has a negative impact on the surgical outcome. Part of this work is to address these problems as much as possible to strengthen the child before the surgery.
Clean Cut for Cleft, in addition to addressing surgical site infections - one of the most common and devastating complications of surgery - I believe it will also help us to decrease postoperative cleft surgery related complications. This program is very important to address and decrease the prevalence of surgical site infections in patients with clefts and decrease cleft related complications. It is really an important program that we are going to launch for patients with clefts, and we believe this program will bring about a major change when it comes to infection prevention and decreasing morbidity and mortality related to surgeries.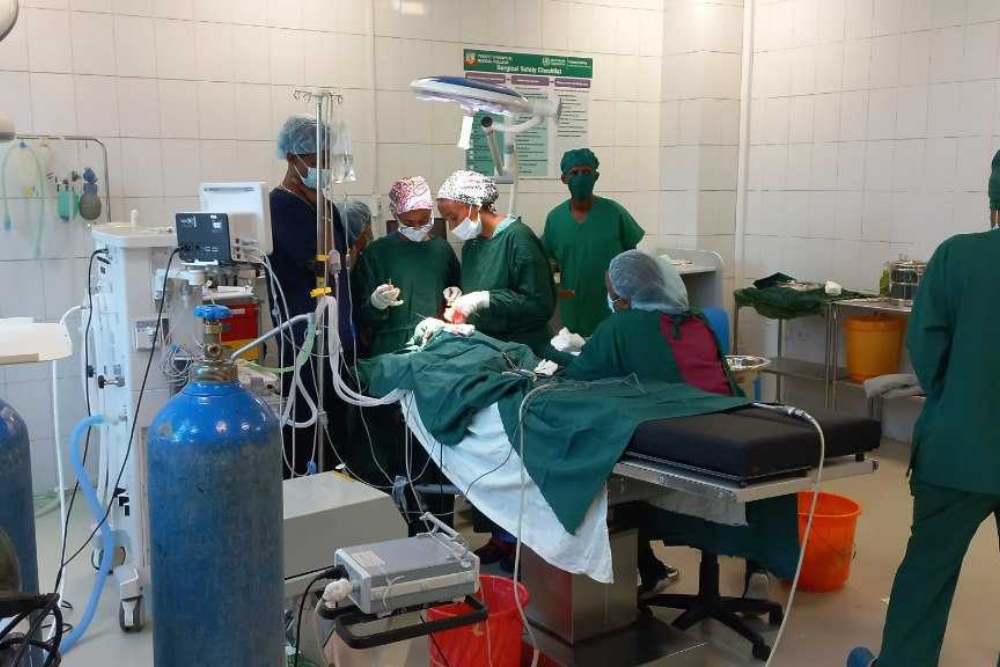 The Clean Cut for Cleft program will change the way we deliver our services. We will have a trained team in each aspect and a set of standards for the hospitals as well. At the end of the program, we will develop an action plan to expand these kinds of programs to other facilities where cleft surgeries are performed."