A Miracle to Believe In
A cleft mother's true story of faith, miracles, and Smile Train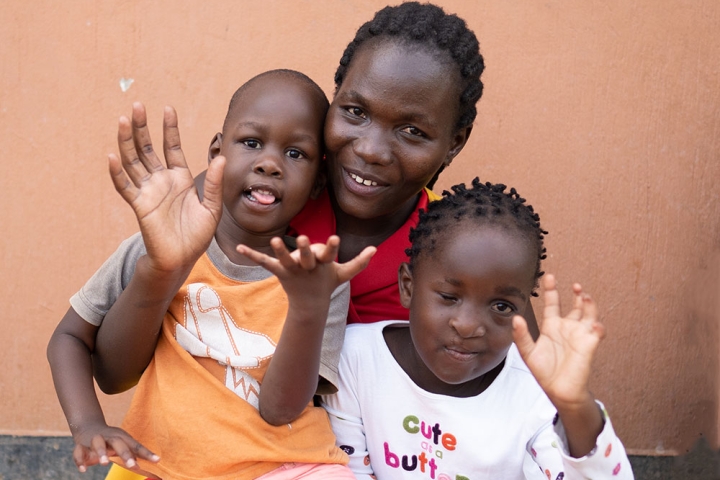 Akite, from Mbale in eastern Uganda, is the mother of Miracle, a six-year-old girl who was born with a cleft. Below, she shares a candid account of her family's cleft journey and how they learned their child could receive the cleft care she so needed for free through Smile Train.
I didn't experience much sickness during my pregnancy. I got malaria once, but received the proper treatment and recovered. It wasn't a big deal. The six-month ultrasound showed no complications, so it wasn't until my first sight of my daughter that I knew she had a cleft. I was 20 years old and just had my first baby and had never seen anyone who looked like that before. Truthfully, I was a little traumatized. But I thank God for giving me the courage I needed. I named her Miracle.
As I was still in this state of shock, my child gave me her second miracle. Unlike me, the nurses and midwives at the clinic had seen such babies. They told me that they are just born this way sometimes and that there are hospitals that can heal her and organizations that will help you afford it. That piqued my interest! I really wanted to know more, so I went asking around and just happened to meet someone who said he had heard over the radio about something called Smile Train that would give my child the treatment she needed right at Surgical Centre Smile Train Mbarara. So the very week I gave birth to Miracle was the very week I heard about Smile Train — our third miracle in just a few days!
My Miracle Meets My Angel
My husband was in a different district when I gave birth, and I was ashamed to tell him that our child was born with a cleft. He called me and called me, but I didn't have the courage inside to pick up. Finally, after three days, my aunt told him, and he came that very night to see Miracle. When he got here, the very first thing he did was pick her up and hold her close to his heart. Then he began to cry, and said, "God, give me the strength and the courage to make her a better person and to prove the world wrong!"
He kept carrying her after that, and not for one day or one minute since has he removed her from his heart.
The three of us went to Mbale Hospital together shortly after that. Smile Train's team there evaluated Miracle and scheduled her for treatment when she would be healthy enough for it. That gave me hope just when I needed it the most because it was not easy then at home or in our community.
When word about her cleft got out, everyone came to see her, and no one had anything positive to say. Many felt she should be drowned, and my brother-in-law even said she should get a DNA test because there are not children like that in his family. That's when my husband set him straight. He told him, "I have not asked for your opinion. I would have asked for any advice. I've called to tell you that in our family now, there is one like that. So just be aware."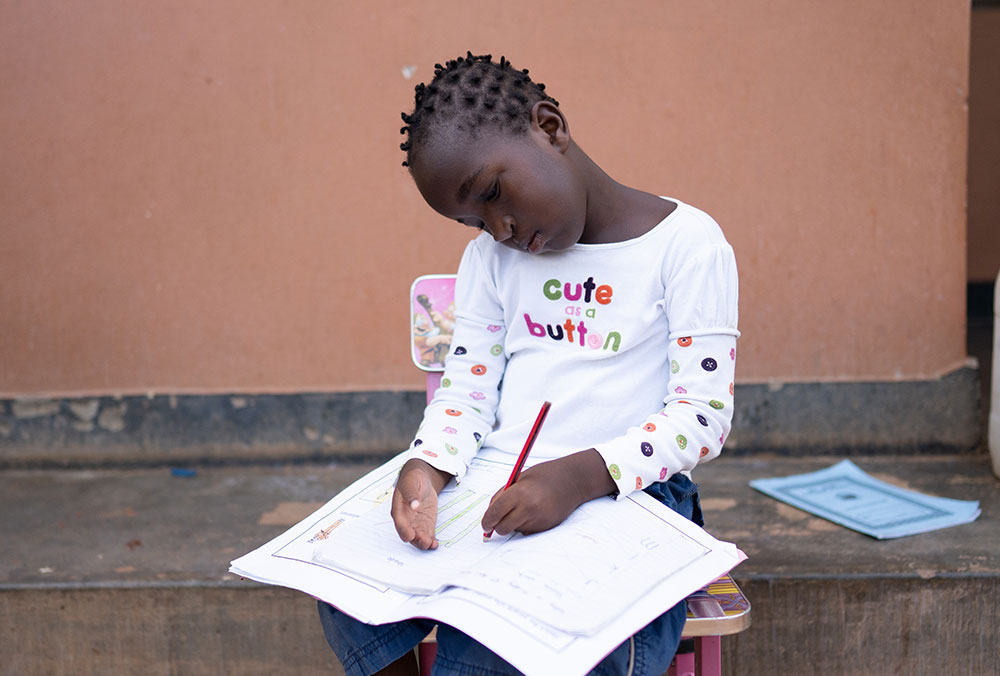 But even this felt like the least of our troubles at that time. Miracle's cleft palate caused her to choke every time she nursed. I had to watch all the other mothers carry their children at their chests while mine screamed night and day with hunger, and I'll tell you, I, too, screamed and cried with her because I so wanted to nurse her. Thankfully, I soon learned how to feed her from a spoon so she could eat and live — another miracle, even if a mother never gets used to not nursing her child.
Through it all, my husband's strength and the hope of treatment just a few months away thanks to Smile Train gave me the peace of mind I needed to patiently wait it out until we could take Miracle back to the hospital. I do not know how I would have made it without them both.
The day for Miracle's treatment finally came when she was 11 months old. When we arrived, the hospital staff welcomed us with love and there was hope in just being around them. She cleared her pre-treatment screenings, and her surgery was scheduled for the next day. Again, Smile Train made her care possible for us by sponsoring our stay at the hospital overnight.
Next morning, Miracle was first in line for treatment. When she came out of the operating room… you cannot describe what it's like to see your child healthy for the first time! Yet, they made it clear that she was not yet totally healthy and would require many more surgeries. I still could not breastfeed her because she still had a cleft palate, but at least now she could smile.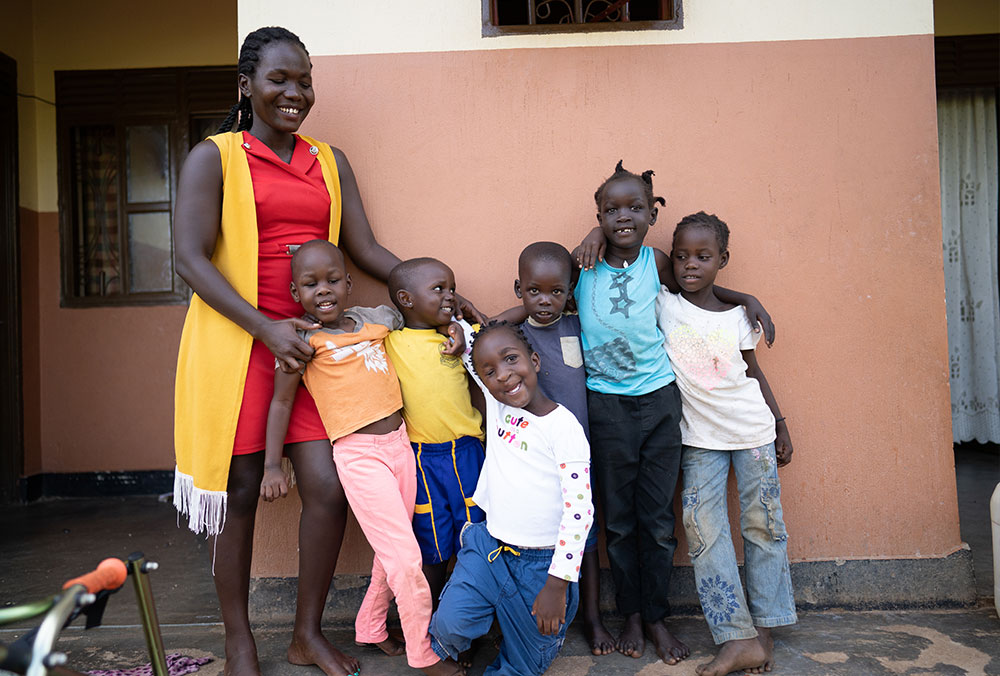 So I waited as patiently as I could for her surgeries to be completed, and when they finished with her palate, that's when everything changed. Now, she could eat like every other child! Now, she could speak, too! Before, she could never sound out words in any recognizable way, but almost as soon as her palate healed, she started picking out words. She was speaking in English by age two, and does she ever talk now — always telling us about all the things she wants to do!
When Miracle turned three, we started going to town looking for schools for her. We went to every school we could afford, and at each one, as soon as we walked in with Miracle, we could immediately see by the expressions on the administrators' faces that she made them feel uncomfortable. No one even tried to make her feel welcomed. We were discouraged, but we were determined for our child to attend a good school and kept on looking. Then a friend of ours suggested a school here in Gulu Province; we traveled to visit and were immediately greeted warmly by the entire staff. At last, we found a place that saw our Miracle for who she is.
You Are My Blessing to Miracle
I sometimes look at my happy, healthy Miracle — who is stubborn and sweet and loves to play with her many friends and is thriving in a school that she loves — and think what our lives would be like if the hospital staff hadn't told us treatment for her cleft was possible before I heard any of the horrible "advice" from my friends and neighbors. If that kind stranger hadn't told us about Smile Train. If my husband hadn't been so accepting. If our friend hadn't told us about her school… and I am filled with wonder and gratitude to God and to everyone else who has made so many miracles possible for her and for us.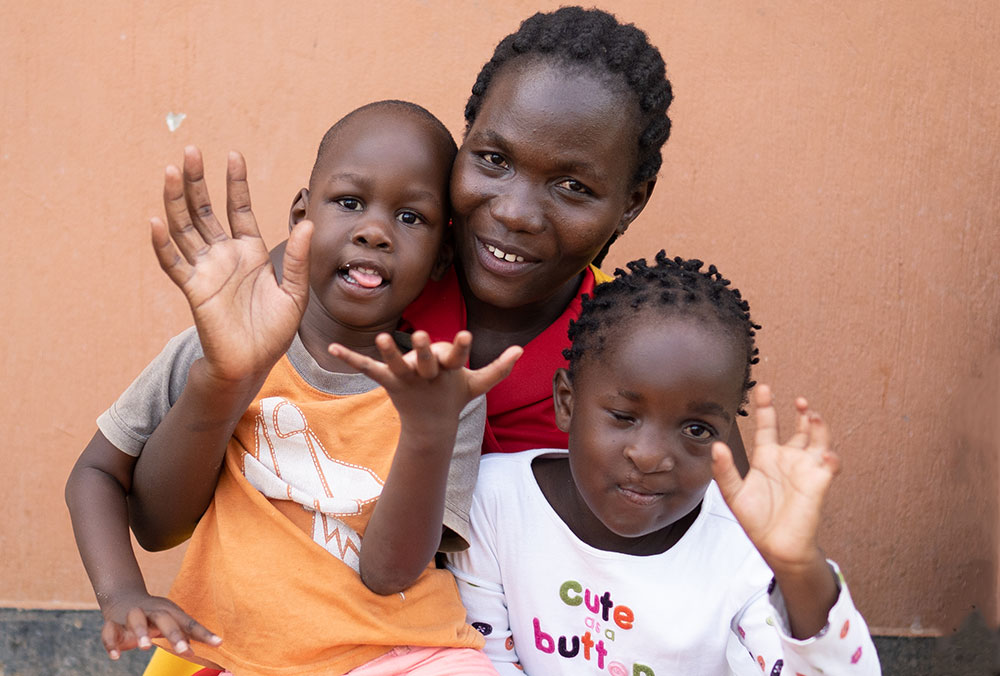 I want to thank Smile Train so much. I want to thank the donors, the medical partners, the well-wishers, everyone who is connected to this wonderful organization. Without you, I would not have had the courage to speak out loud for my daughter. I pray you continue to help other children who are in need, the ones born and the ones yet to be born.
You are why I always tell Miracle, "Just like Smile Train donors who have accepted you the way you are and have given you a future, so you should be for others. Your heart should be as big as theirs."
Our Impact in Uganda
as of November 2021
15,000+
free cleft treatments sponsored since 2003
12
active partner doctors
17
active partner hospitals