CCAC Spotlight: Jessi Fasse
Her family's motto: "May Your Smile Change the World."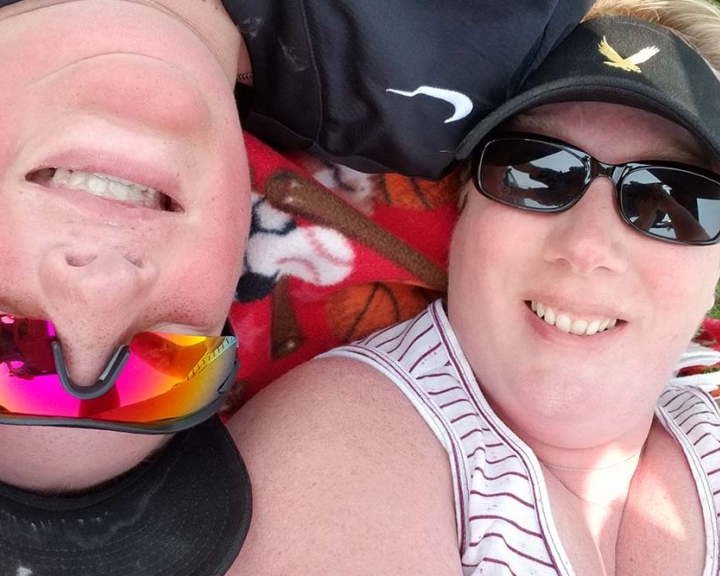 Jessi Fasse, from Iowa, shares what led her to become a member of Smile Train's Cleft Community Advisory Council (CCAC), a group whose personal experiences with clefts help advance Smile Train's marketing initiatives and communication strategy.
I learned about the wonderful work that Smile Train does after I learned during my 20-week ultrasound that my son would be born with a cleft.
When my son was born with a cleft lip and palate, it was the start of a long journey of recovery. Many people don't know that, after initial cleft surgeries, there can be continuing cleft-related issues from revision surgeries, ear troubles, speech therapy, and orthodontic care, some of which come with various eating restrictions, physical activity restrictions, and extra speech therapy. Through it all, my son has shown me what it means to be strong, and he never gives up when the road gets tough — he is a rock star!
When I saw that Smile Train was accepting applications for the CCAC, I applied because we have met so many wonderful people who have helped us on our journey, and I want to make sure all cleft-affected children have the same opportunities as my son had — surgeries, orthodontic care, speech therapy, or whatever they need. No child should be forgotten.
Now, as a member of CCAC, my goal is to help educate the public on cleft-related issues, raise awareness, and use information to end social stigma. Every single person deserves to be treated with respect and kindness even if they have a scar on their lip or if they have crooked teeth.
We are not completely done with our journey, but we live a blessed life. We enjoy spending time at baseball games, and we love to camp and travel. Our family motto is "May Your Smile Change the World" — I know my son will do just that!